Nigerian Spinach Stew (Efo Riro) by Yummy Medley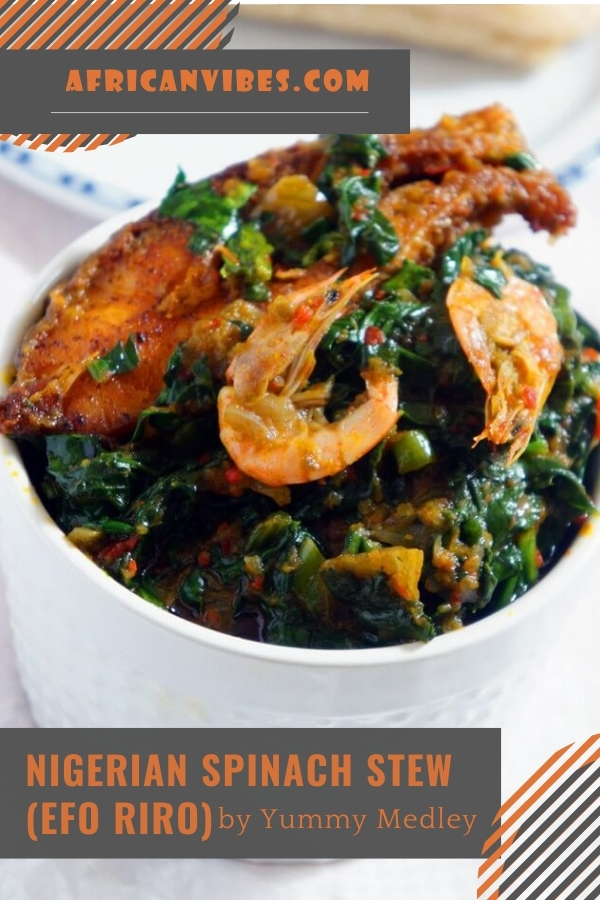 Efo riro as this vegetable soup is natively called in Yoruba literally translates to 'vegetable stir ' (where 'efo' translates to 'vegetable' and 'riro' translates to 'stir') and is indicative of how this soup is traditionally made. While it is natively called a vegetable soup, the style of preparation has more in common with western preparation of stews.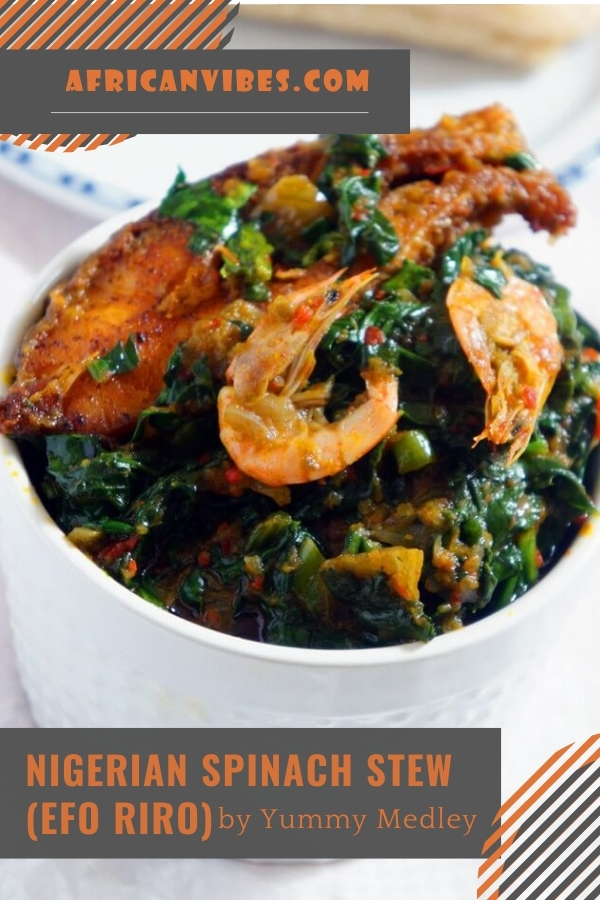 Prep Time10 mins
Cook Time45 mins
Total Time55 mins
This Nigerian spinach stew, also called vegetable soup and natively known as "Efo Riro" is guaranteed to be one of the most savory and delicious spinach recipes you will ever taste!
4
pounds of spinach chopped
1
pound of cooked meat of choice I used fried Tilapia
½
pound of small fresh water shrimp