Nigerian Oxtail Stew (African Oxtail Stew)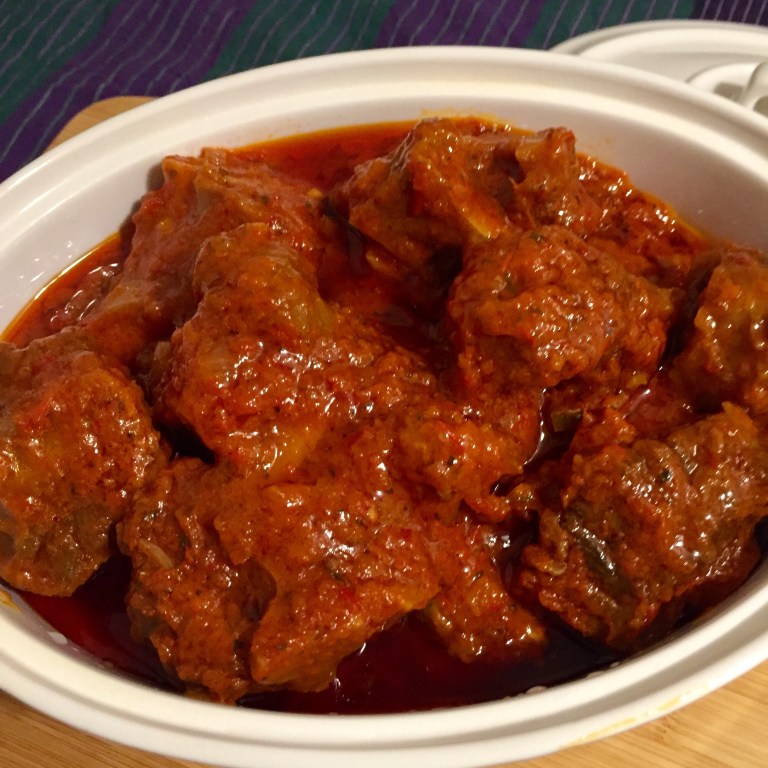 Making any stew with roasted peppers is a game-changer. this Nigerian oxtail stew is a winner any day.
What makes this Nigerian oxtail recipe different?
Roasting the bell peppers, tomatoes, onions and habanero peppers made a tasty difference to this recipe. Moreover, this is an easy recipe and requires only a few ingredients.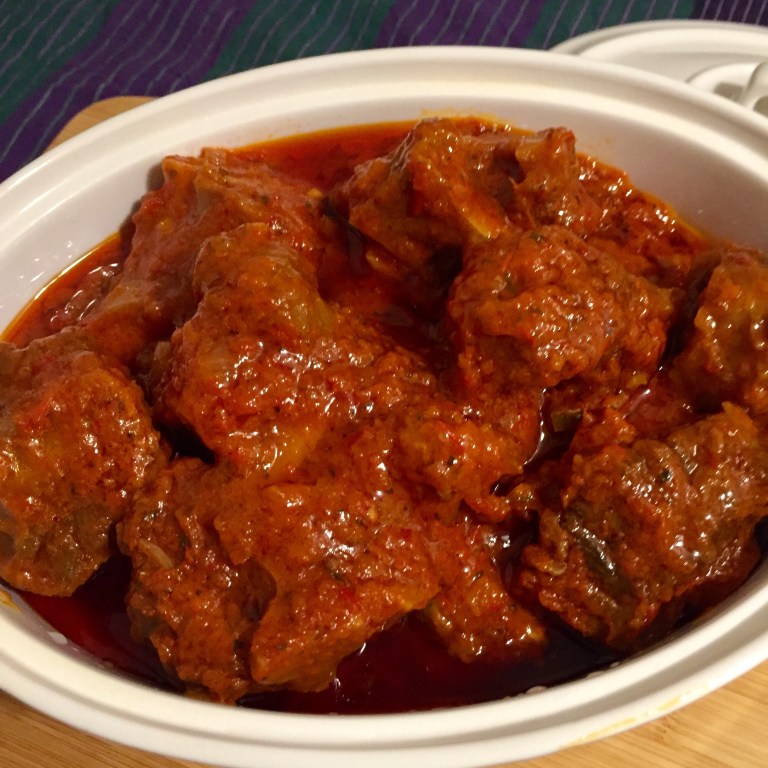 Prep Time30 mins
Cook Time25 mins
Total Time55 mins
6
large Red bell Peppers (washed, deseeded and set aside for roasting)
3
Fresh Tomatoes (to be roasted)
4
medium onions (2 to be roasted and 2 chopped)
1
medium green bell pepper
salt / bouillon powder to taste
3
cloves of garlic crushed
2
cups
meat stock (or enough to water down the puréed roasted peppers.)