Nigerian Mixed Grill (Suya) by TastingTable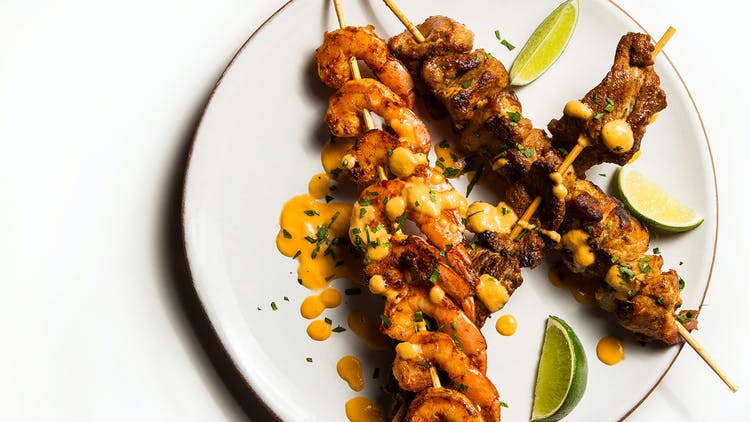 Suya is a Nigerian dish of skewered slices of meat seasoned with a fiery blend of cayenne, ground peanuts, and other spices.
This is a dish for spice lovers. There's an addictive kick to it that will keep you coming back for more (and more). Just squeeze on a little lime to tame the heat ever so slightly.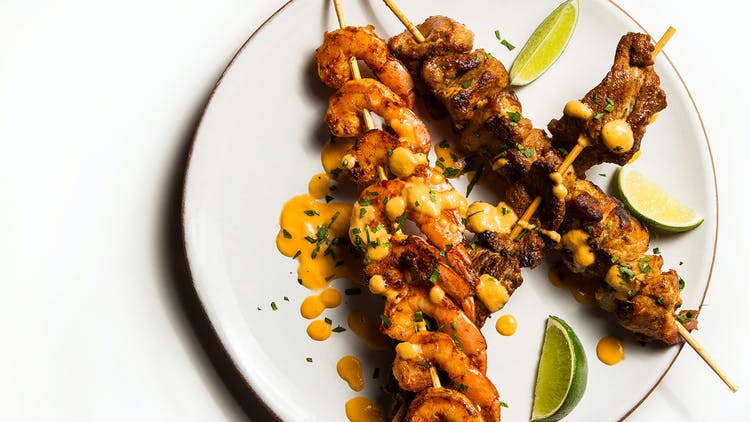 Prep Time45 mins
Cook Time25 mins
Total Time1 hr 10 mins
For the Suya Spice Blend:
2
Maggi bouillon cubes, ground into a fine powder
For the Suya:
1
lb
jumbo shrimp, peeled and deveined
1
lb
Wagyu rib eye, thinly sliced into strips
1
lb
boneless chicken thighs, cut into 2-inch pieces
Chopped parsley, for garnish
For the Roasted Tomato Soubise:
2
medium vine-ripe tomatoes, stemmed
1
medium white onion, thinly sliced