Nigerian Egg Roll By The Guardian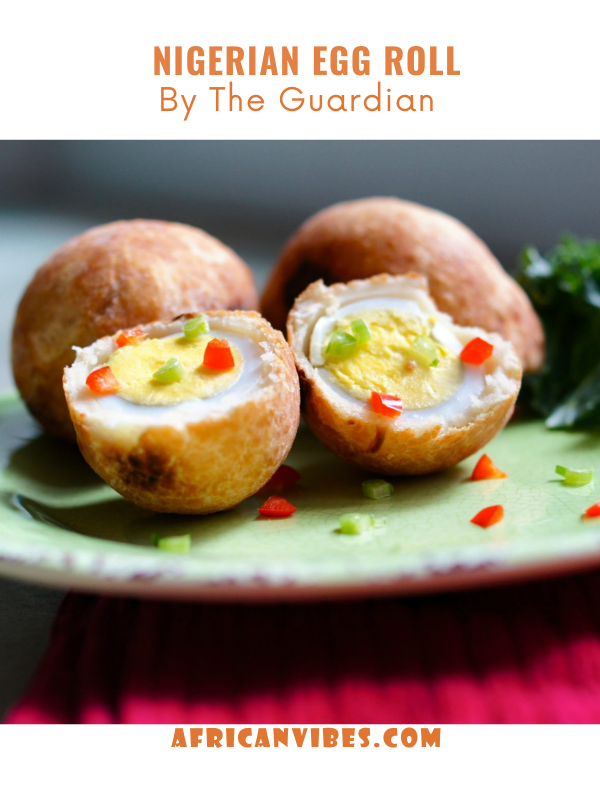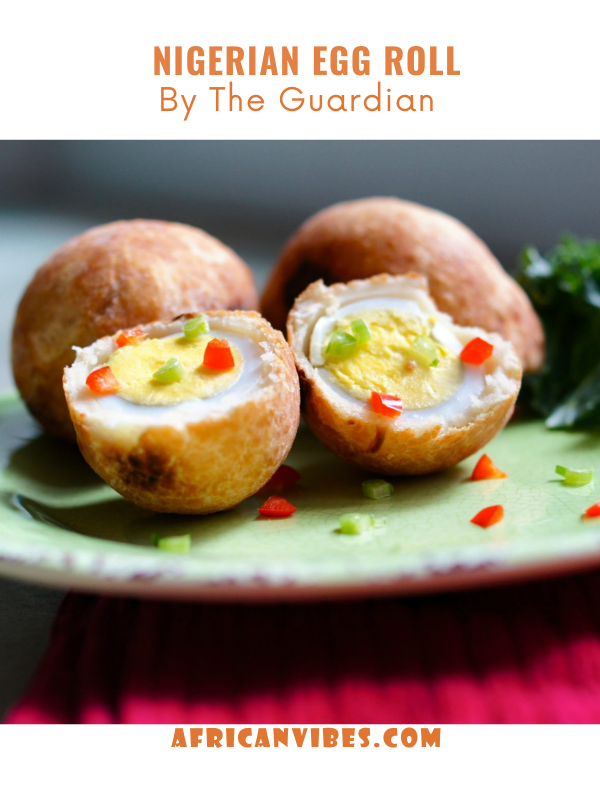 Prep Time30 mins
Cook Time30 mins
Total Time1 hr
Nigerian Egg roll is a healthy Nigerian snack similar to scotch egg but instead of sausage meat, flour dough is used to wrap the boiled egg. Egg roll is made from flour dough and egg. The dough is made from almost the same way doughnut dough is made. Once done, it should look slightly like Nigerian Buns on the outside with eggs in the middle.
It is not the same thing as the regular Chinese egg roll which is elongated and looks more like spring rolls.
The Nigerian egg roll gets its circular shape from the boiled egg used in making it. Here's an easy recipe for you…Enjoy!
Vegetable/Soya oil (for deep frying)