Moroccan Couscous with Roasted Vegetables, Chick Peas and Almonds by Cooking Classy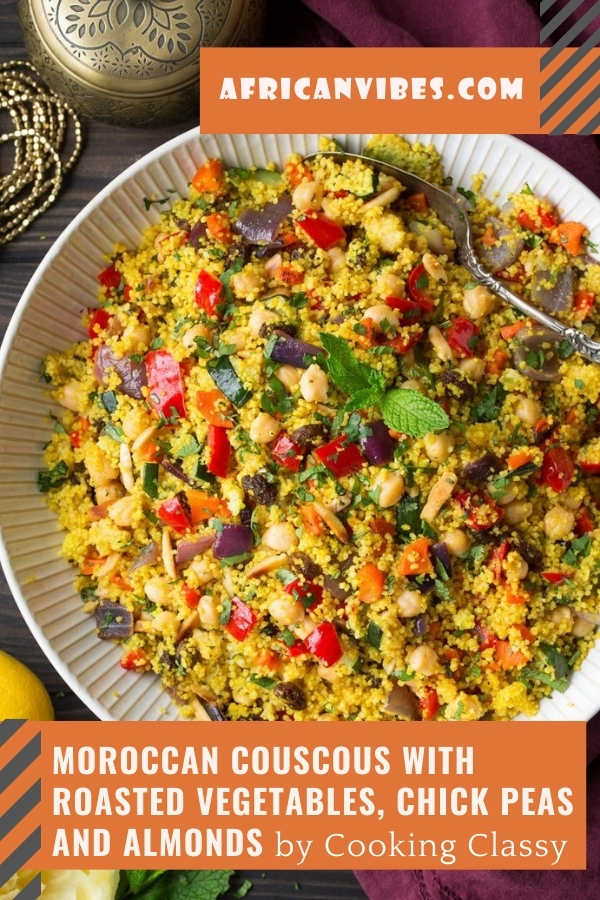 A flavorful, hearty Moroccan Couscous dish that's packed with roasted vegetables, chickpeas and almonds. It's perfect for summer and sure to be a hit! Enjoy for a healthy lunch or as a side with fish or chicken for a filling, exciting dinner.
How can this amazing salad not taste good with flavors like that? You can also easily adapt this couscous with your favorite veggies it's great for using up what you have in you kitchen.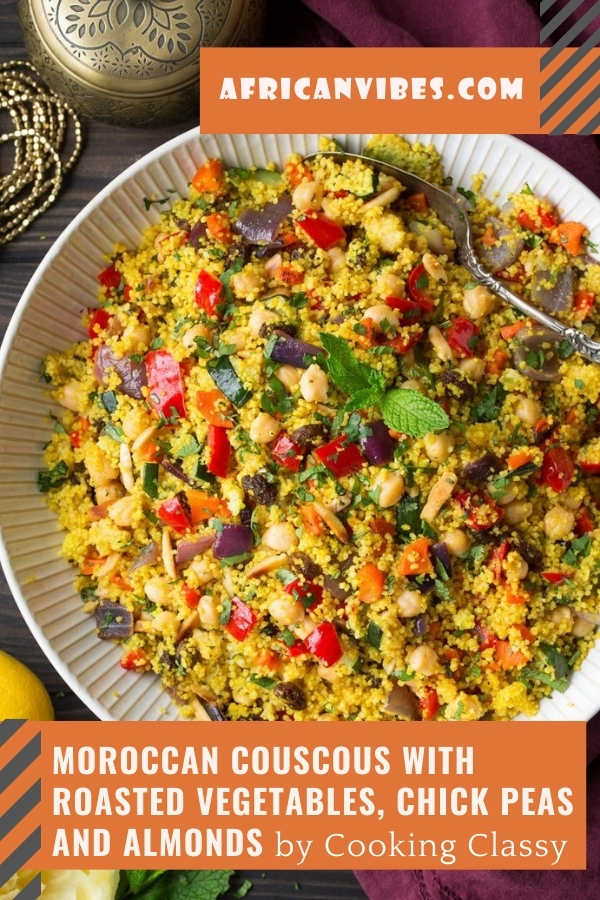 Prep Time10 mins
Cook Time22 mins
Total Time32 mins
1
large red bell pepper , cored and diced
2
medium carrots , halved through length and sliced fairly thin
1
small red onion , diced into 1-inch chunks
1
medium zucchini
, halved through the length and sliced
2
tsp
minced garlic (2 cloves)
½
cup
slivered almonds , toasted
3
tbsp
minced fresh cilantro