Moroccan Couscous Salad by Foxy Folksy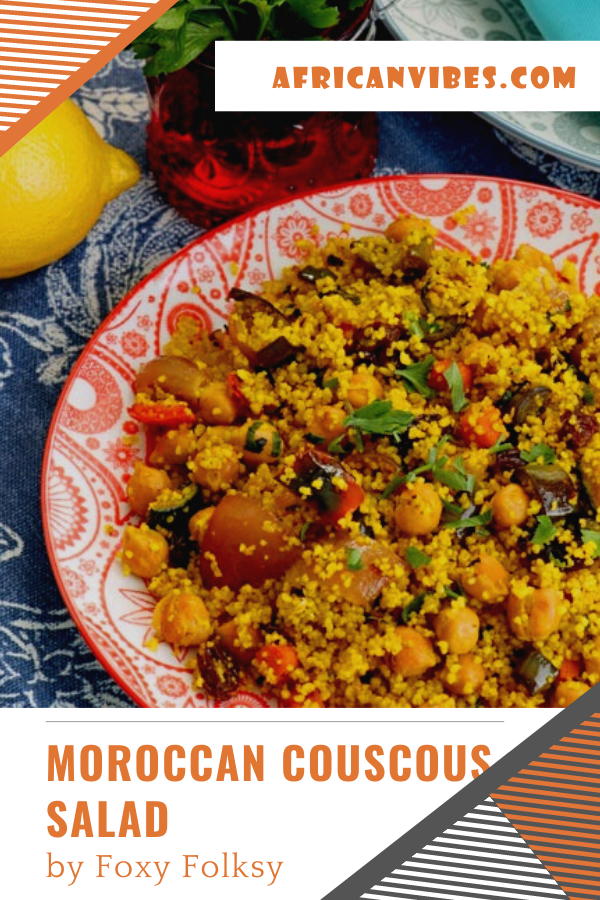 For all the vegetable lovers out there, this Moroccan Couscous Salad is for you!  A healthy dish loaded with roasted vegetables that will surely excite your taste buds with its range of contrasting flavors.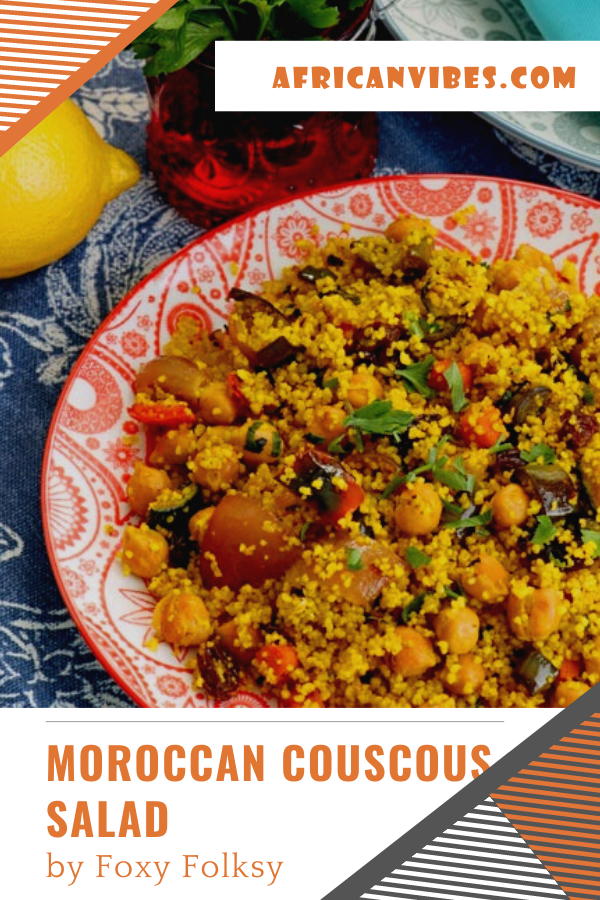 Prep Time10 mins
Cook Time20 mins
Total Time30 mins
In this recipe, however, we use instant couscous which cooks in 5 minutes. We also opted for roasted vegetables to simplify the process. You can also use whatever vegetables that are in season and although the names indicate a particular number it can be lesser or more.
For the Couscous
For the Dressing
2
- 3 cloves garlic -grated
2
-3 tablespoons lemon juice
2
-3 tablespoons olive oil
Vegetables for Roasting
1
small eggplant -cut into cubes
1
small zucchini -cut into cubes
1
medium red bell pepper - cut into medium dice
1
medium carrot -cut into cubes
Toppings
2
tbsp
mint - chopped finely
2
tbsp
parsley or cilantro - chopped finely