Kachumbari (East African Tomato and Onion Salad) by Meals by Mavis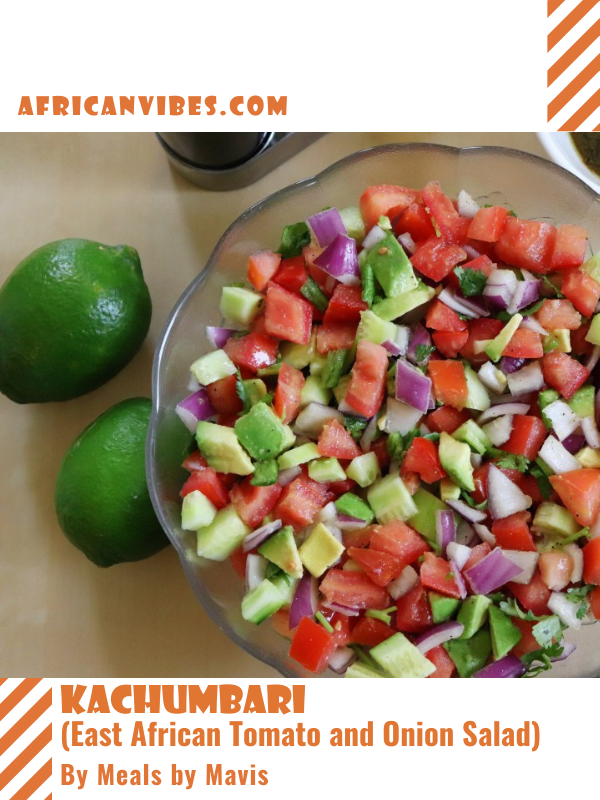 Kachumbari is a tomato and onion-based salad that is part of the cuisine in Kenya, Tanzania and other neighboring regions. Kachumbari can be eaten as a side dish or an appetizer for a main meal. It's also common for kachumbari to be used as a condiment for East African pilau rice and biryani.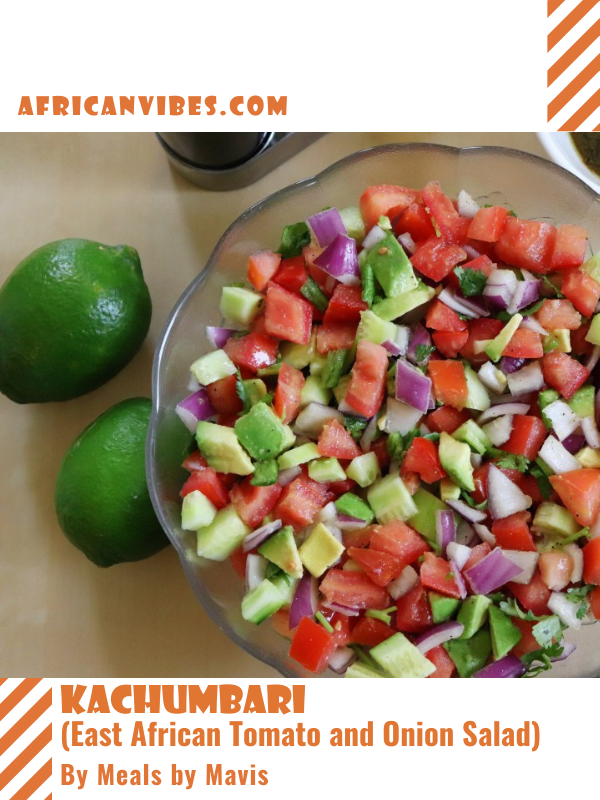 Prep Time10 mins
Cook Time31 mins
Total Time41 mins
Kachumbari is an East African fresh tomato and onion-based salad that is perfect as an appetizer for main meals. This salad is also great as a side dish for grilled meats.
4
medium Fresh tomatoes
(chopped finely)
½
cup
English cucumber
(chopped finely)
½
cup
avocado
(peeled, seeded, and chopped finely)
6
stalks fresh cilantro
(chopped finely)
1
habanero pepper
(seeded and finely chopped)
For the dressing