Homemade South African Koeksisters By Eating with Lesego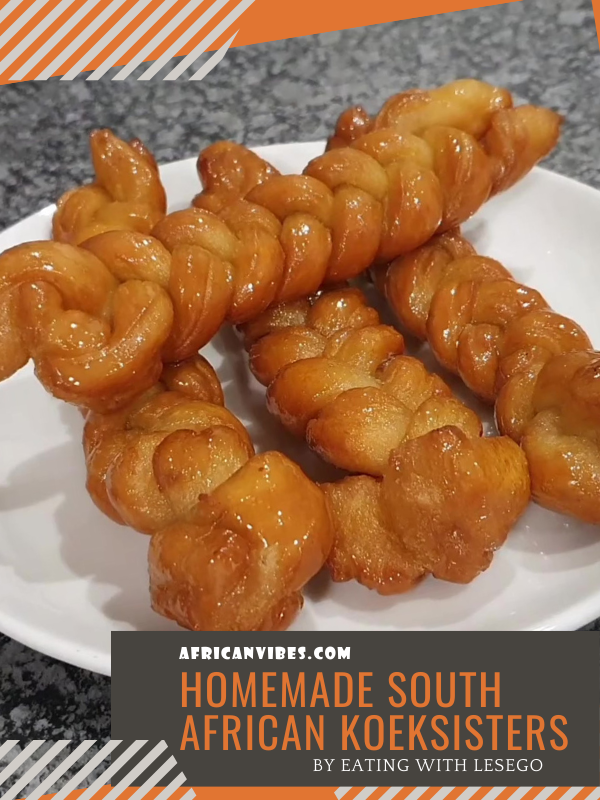 Homemade South African Koeksisters is made of fried dough infused in syrup or honey. These snack can be serve with tea or for breakfast.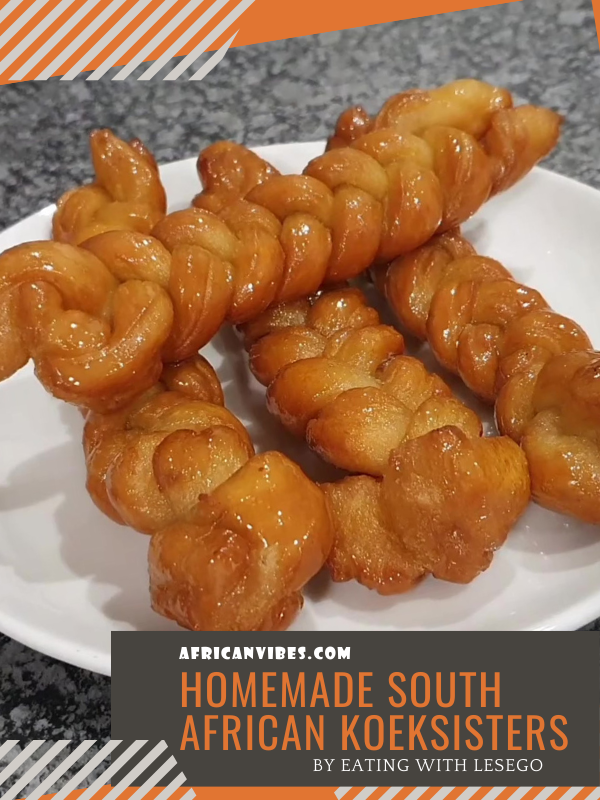 Prep Time2 hrs
Cook Time1 hr
Total Time3 hrs
The name derives from the Dutch word "koek", which generally means a wheat flour confectionery, also the origin of the American English word "cookie", and "sister" can refer to the oral tradition of two sisters plaiting their doughnuts and then dunking them in syrup, so creating this iconic pastry. "Sis" can also refer to the sizzling sound.
Syrup Ingredients:
2 ½
cups
Sugar
(600 ml of Sugar)
Dough Ingredients:
Olive oil or any other cooking oil (To fry)
For the Syrup
1. Start off by adding our water followed by our sugar and make sure that heat is on a medium heat and nothing too high otherwise it'll burn your sugar.
2. Stir up until everything has dissolved then add our lemon juice and then mix a little bit more.
3.  Add the vanilla essence then we're going to mix all of that up and make sure everything has mixed well together.
4.  Then we're going to transfer everything into our bowl here and put it in the fridge so that it can chill. It needs to be extremely cold and if that doesn't happen put some ice.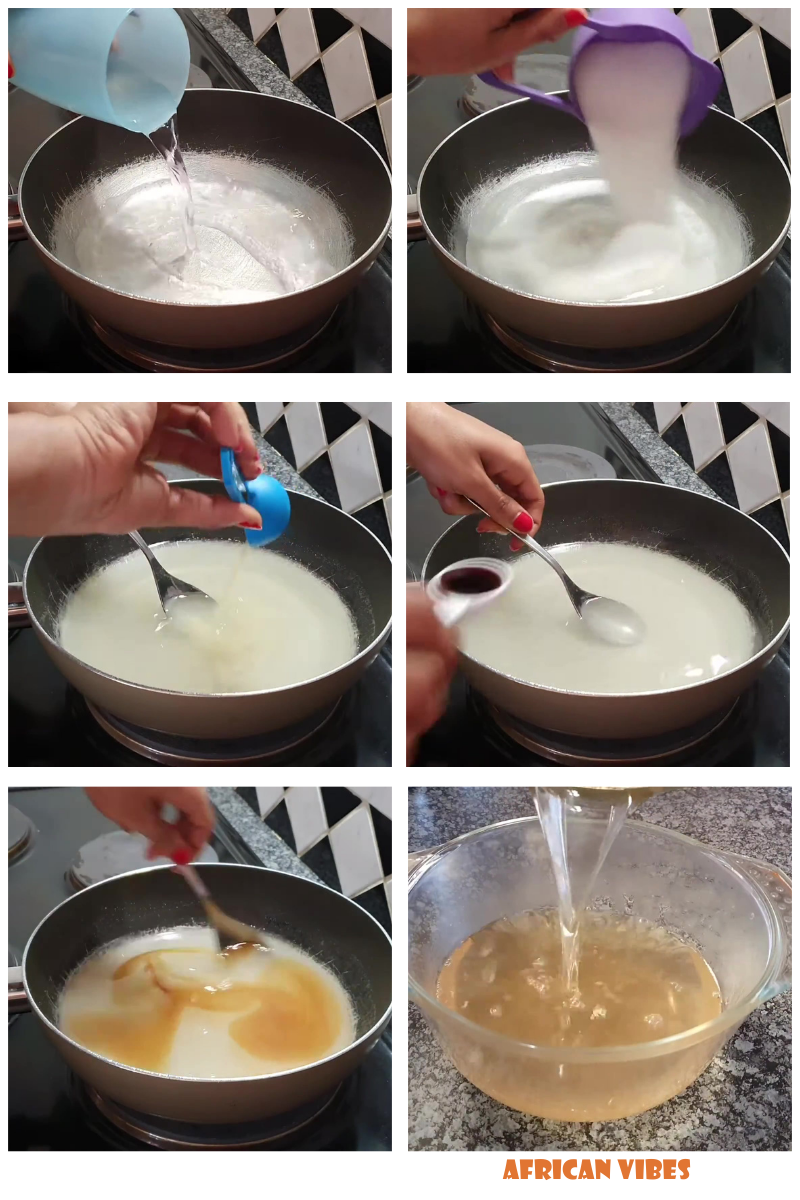 For the dough
1. Add all our dry ingredients all together mix and then  add our butter and then once we've added our butter use you clean hand or a dough mixer.
2. Gradually put the milk in and then make sure that we mix everything together
3. Followed by the oil and then just mix it up until it becomes a nice little soft dough.
4.  Put flour on the surface where you are going to knead the dough for about 2 to 3 minutes.
5. Then pop out the roller and stretch it all the way out.
6. Now comes the tedious part if you don't have a cutter just use a ruler like and make all your rows.
7. Now your little cuts over here should be at least about a centimeter apart. Same size roughly so that you know you're able to stretch it out.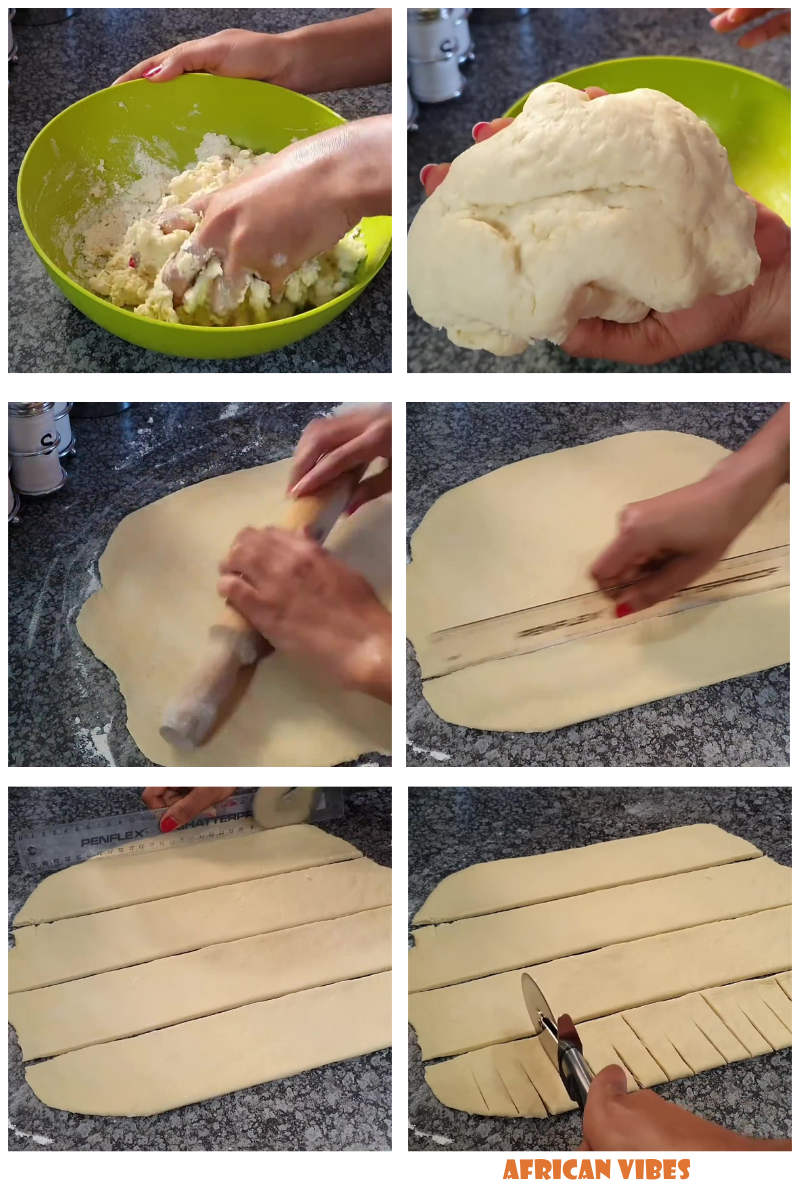 Make a braid
Once you are done with braiding your dough. Put it in the fridge, alongside your syrup, for 40 minutes before you deep fry it. And remember to leave your syrup in the fridge up until it is extremely cold.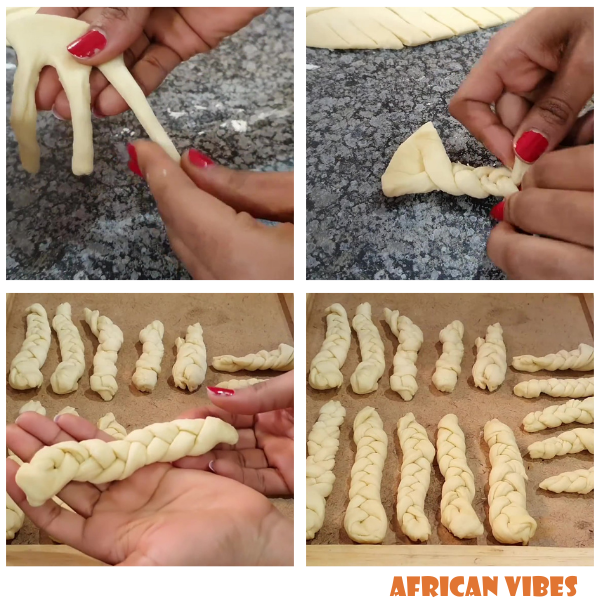 Place your syrup bowl on top or inside an additional bowl (see in my video above), that is filled with ice and fridge water. That should help speed up the process of your syrup.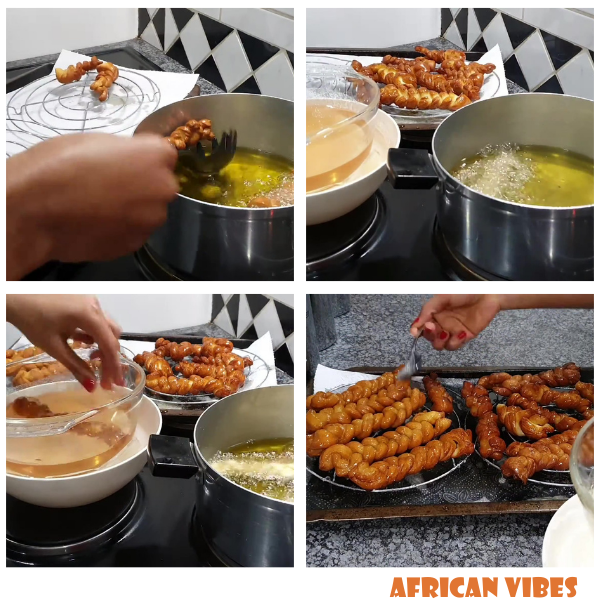 Ingredients
Syrup Ingredients:
2 ½
cups
Sugar
(600 ml of Sugar)
Dough Ingredients:
Olive oil or any other cooking oil (To fry)