Hearty and comforting South African Bobotie By Immaculate Bites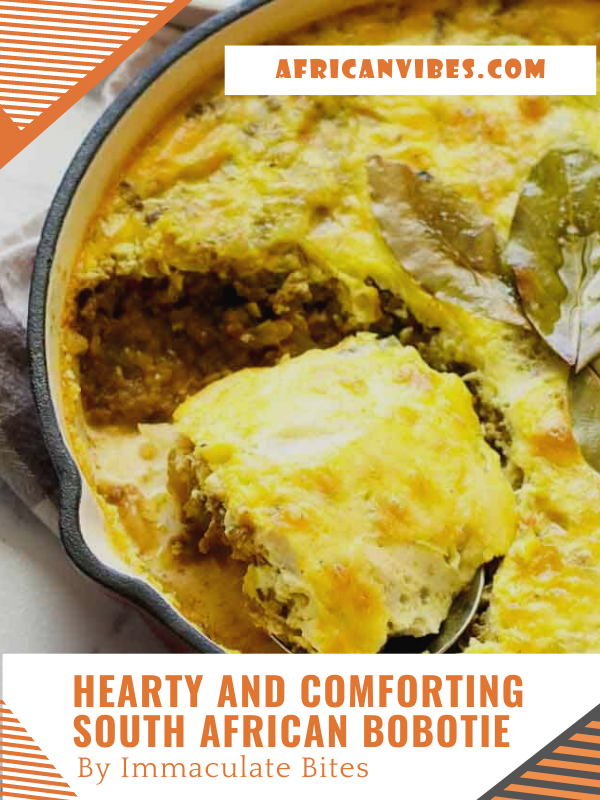 Bobotie – hearty and comforting South African dish made primarily of curried minced meat topped with milk and egg mixture and baked to perfection. Easy, tasty dish with punchy yet on point flavors!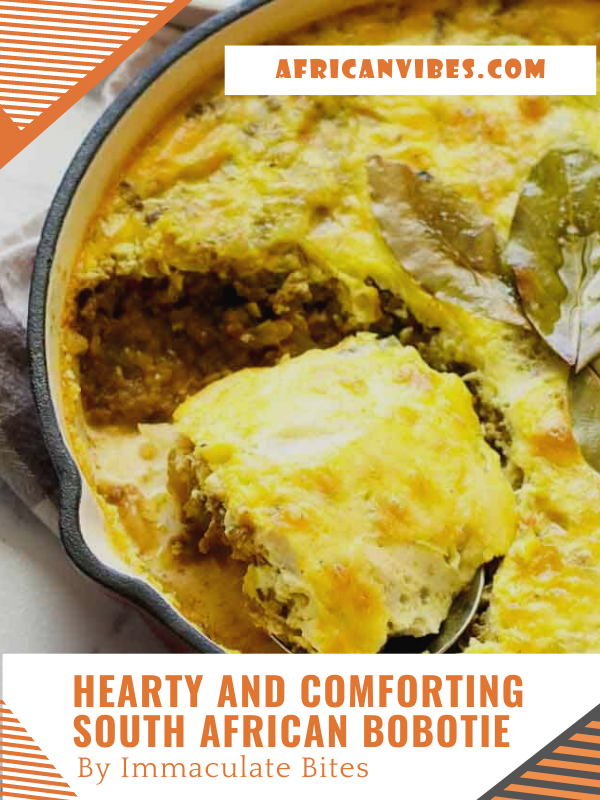 Prep Time20 mins
Cook Time1 hr 20 mins
Total Time1 hr 40 mins
As cute as the name sounds, this dish here isn't pure cutesy cute at all; it's a big-time dish and is often considered to be South Africa's national dish.
Bobotie, pronounced as BA-BOOR-TEA, appears to be a dish accounted way back to ancient Roman times (yep, imagine those thigh-high Roman sandals). It was basically layers of cooked meat with pine nuts seasoned with pepper, celery seeds, and asafoetida (a herb similar to that of leeks), then added with a top layer of egg and milk mixture.
2
medium onions , finely diced
5 ½
tbsp
dried herbs (thyme, basil, oregano, )
½
-1 lemon juice and zest
SAVORY EGG CUSTARD TOPPING