Ghanaian Jollof rice by Rice Today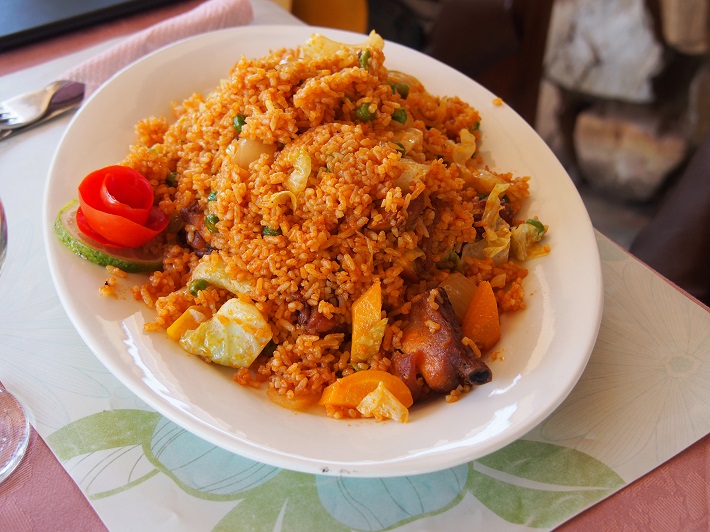 Jollof rice is a popular dish generally served on special occasions in many West African countries, especially in Ghana and Nigeria. It is a favorite meal of children in particular, and is often the main dish on the menu of children's parties.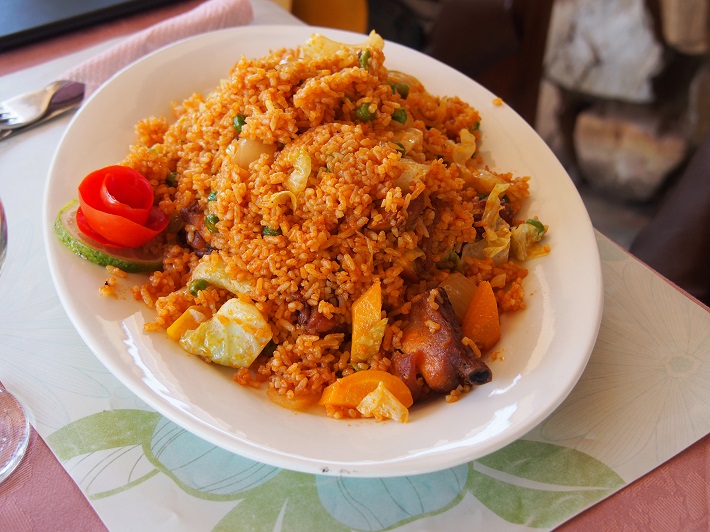 Prep Time15 mins
Cook Time1 hr 30 mins
Total Time1 hr 45 mins
Jollof rice dish, as prepared in Ghana, has lots of vegetables as well as meat, according to Dr. John Manful, grain quality scientist at Africa Rice Center, making it a complete meal in itself.
1
kg
boneless beef
cut into small pieces
10
green beans
cut into pieces 5 cm long
6
large fresh tomatoes
chopped or blended
4
carrots
peeled and chopped
1
large bell pepper
cut into pieces