Efo Riro Yoruba Vegetable Soup Using Fried Tilapia by Yummy Medley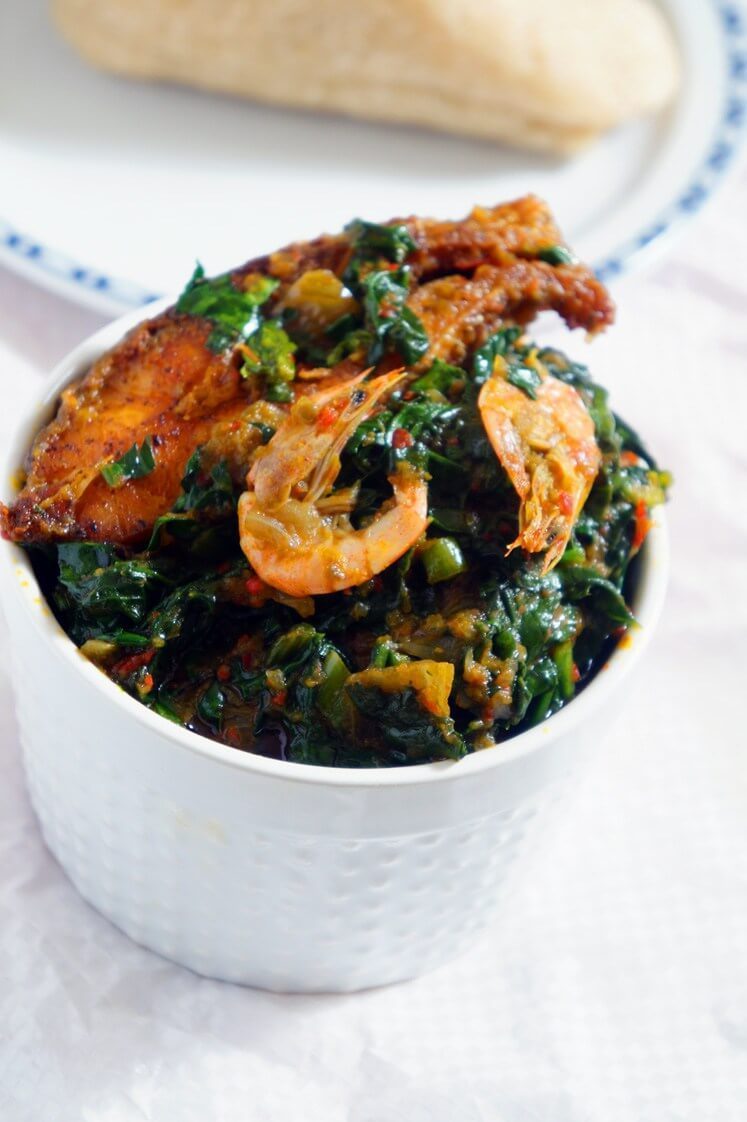 Allow me to introduce you to a very common Nigerian recipe that will change the way you feel about this vegetable forever! This Nigerian spinach stew also called vegetable soup and locally known as 'Efo Riro' (pronounced 'eh-faw ree-roh') is guaranteed to be one of the most savory and delicious spinach recipes you will ever taste.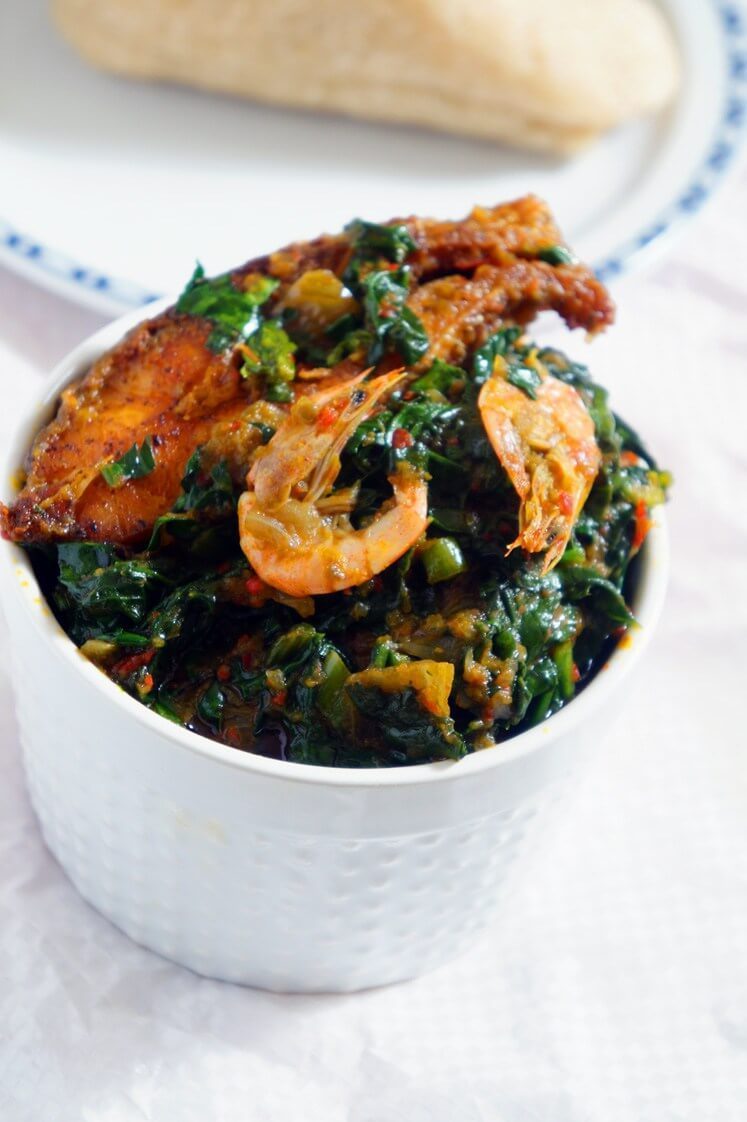 Prep Time10 mins
Cook Time45 mins
Total Time55 mins
Efo Riro is a favorite Yoruba staple that is so well-beloved, it is sometimes the basis on which cooking skills are assessed! 
1
lb
Fried Tilapia
Or Meat of Choice
½
lb
Small Fresh Water Shrimp