EFO RIRO Nigerian Spinach Stew by Low Carb Africa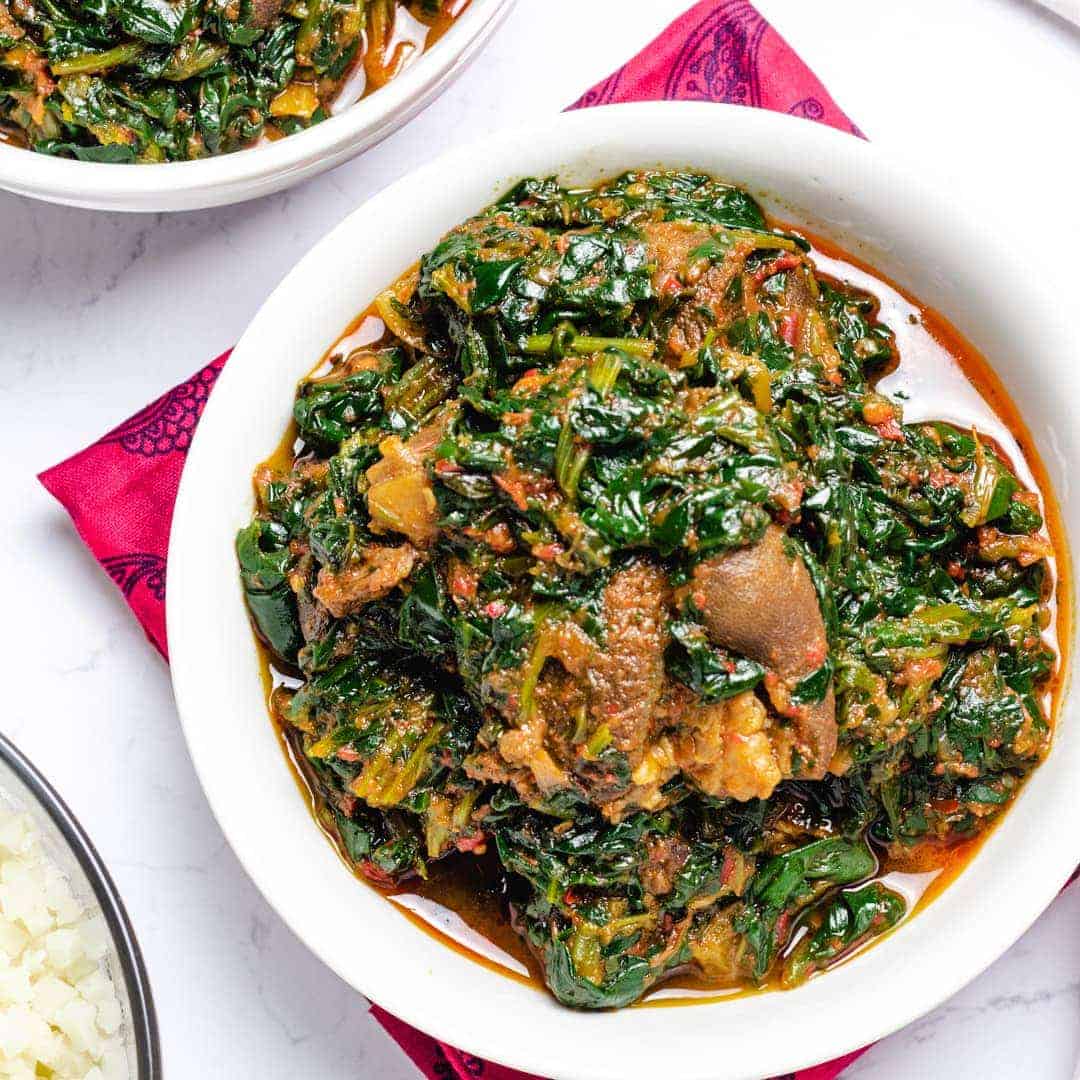 Efo riro (Nigerian Spinach Stew) is a mouthwatering, savory, African stew made with spinach and is oh so flavorful! Who knew spinach could taste so good? It is very easy to make and you will be amazed by how delicious this spinach stew is.
You really can't go wrong with this recipe!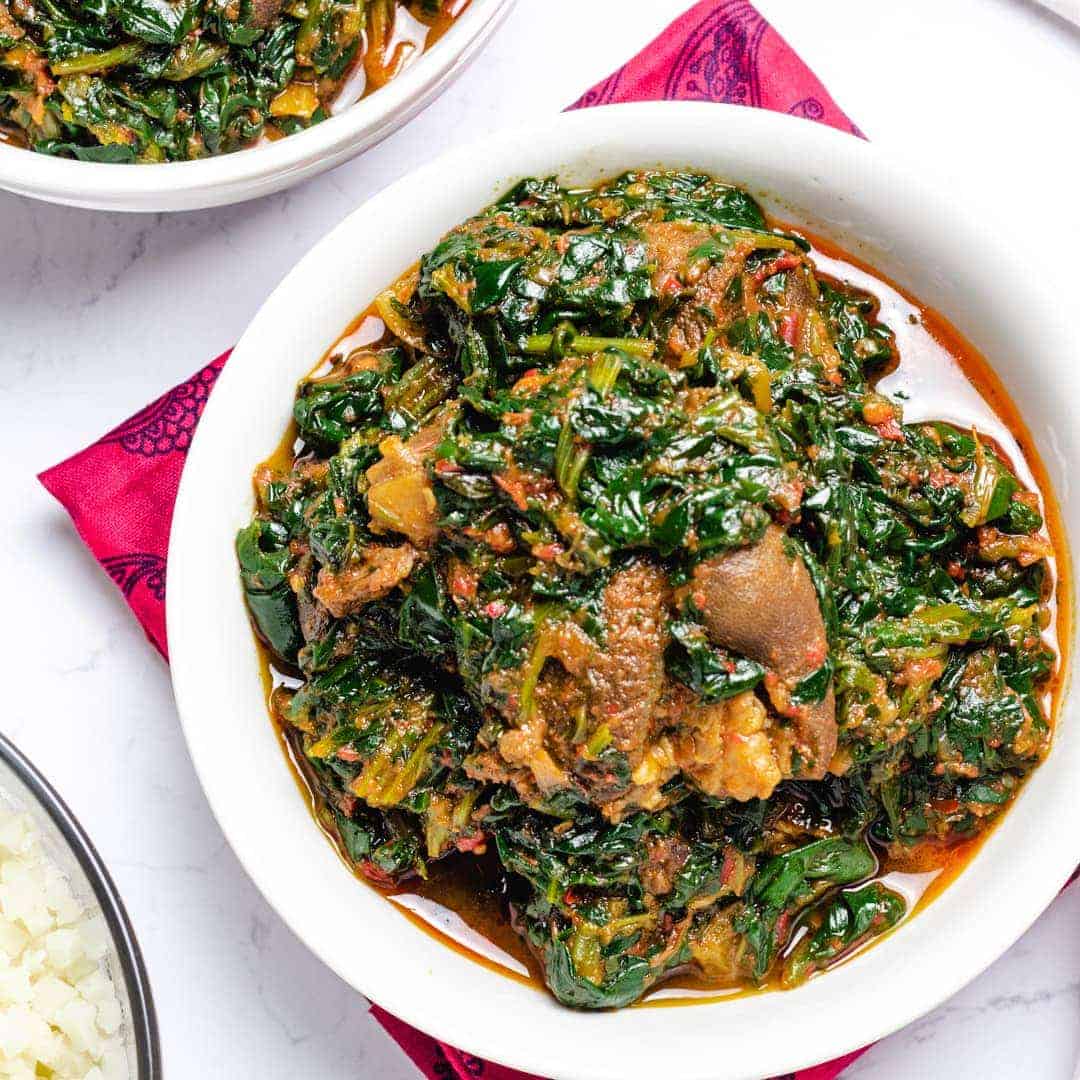 Prep Time10 mins
Cook Time20 mins
Total Time30 mins
African stew is popular in some West African countries like Nigeria, Ghana, and also Cameroon. The recipes are similar with only slight differences but my version is commonly made in Nigeria among the Yoruba tribe.
12
oz
cooked meat
I used goat meat but you can use any
2
plum tomatoes
also known as Roma tomatoes
¼
cup
water
or stock (optional)