Cameroonian Jollof Rice by Preciouscore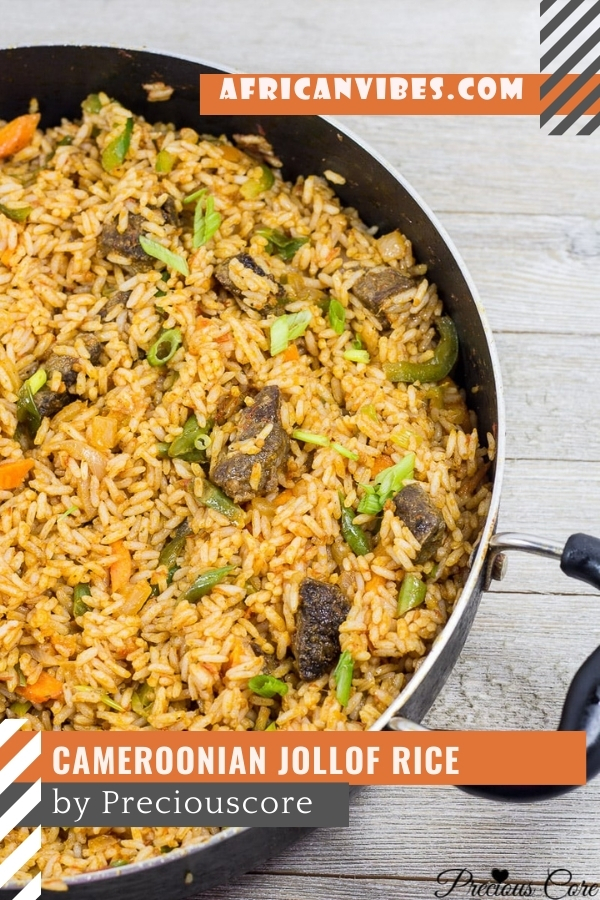 Jollof Rice is West Africa's sweetheart. It is rice that is cooked in tomato sauce with spices and seasonings. Absolutely delicious! I'm yet to find a person who detests Jollof Rice. It's safe to say here that it is the ultimate West African rice dish.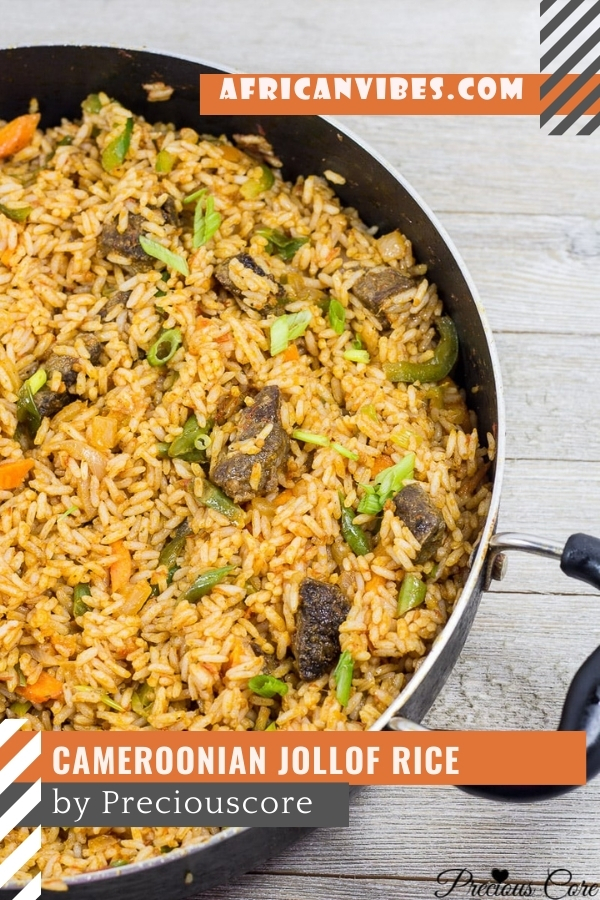 Prep Time15 mins
Cook Time1 hr
Total Time1 hr 15 mins
This is how my mama taught me to make Jollof Rice. It is guaranteed to give you a great-tasting and awesome-looking rice when you try it. Has Jollof Rice been a struggle?  Don't worry, I got you! And if it hasn't been a struggle, I am here to show you how to make your Jollof game even better!
5
large tomatoes
- blended into a puree
1
medium sized onion
- chopped
1
sprig parsley or cilantro - chopped
½
tsp
white pepper (optional)
½
pound beef cut into 1 inch slices
1
habanero pepper optional
2
medium carrots
- chopped about 1 cup
½
cup
handful green beans
- chopped about 1 cup
½
large green pepper
- chopped about 1/2 cup