The Best Cameroonian Jollof Rice by Kewan Blogs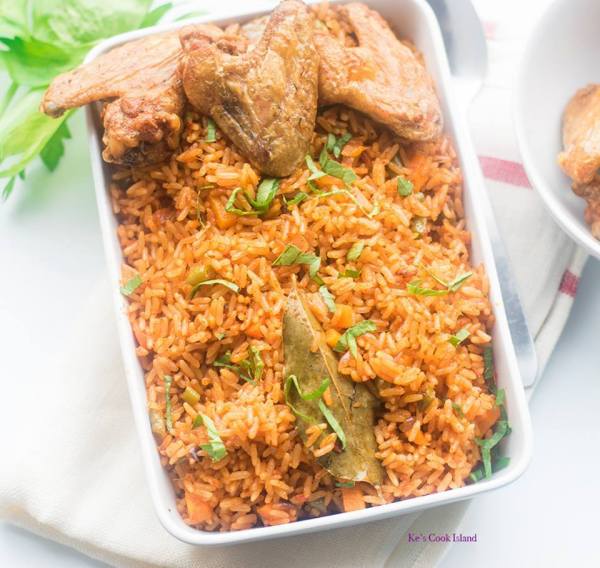 Jollof rice is a staple in most West African countries, Senegal, Liberia, Sierra Leone, Nigeria, Ghana, Cameroon, Togo, and Gambia. Well, Jollof rice clearly originated from Senegal but spread across Africa with each country having its unique touch to the dish. If you ask me, after eating the different variations, Cameroonian jollof rice stands out! One thing unites the different recipes, no matter the ingredients you use, the end product should be red.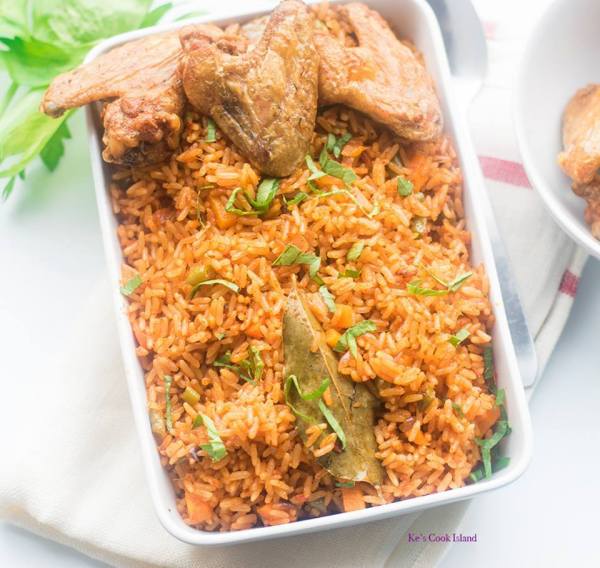 Prep Time10 mins
Cook Time30 mins
Total Time40 mins
So this is the key ingredient that gave me the best Cameroonian jollof rice "smoked paprika!" I wanted a spice that will give me the effect of rice cooked on a local firewood kitchen like my mom's and this little red spice did a great job.
Now that said, let's get to the cooking:
1
cup
carrots and green pea mix