Cameroon Bitter Leaf Soup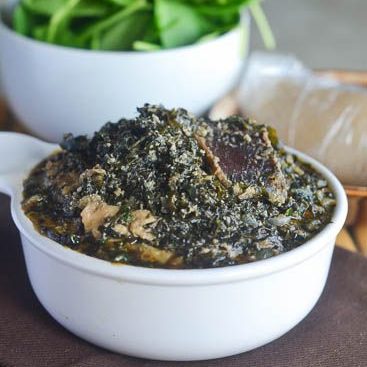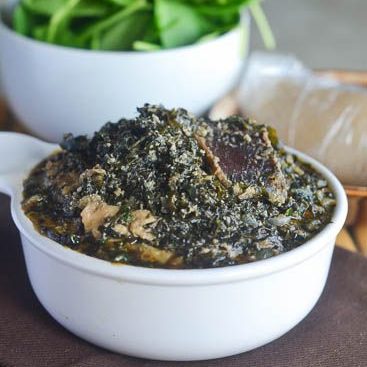 The soup gets it's name from the vegetable- bitter-leaf, also known as Vernonia amygdaline, wuro, or  onugbu . It is a widely consumed vegetable in West Africa and  is added to soups, stews and one pot meals for flavor, texture and nutritional benefits.
This flavorful West African vegetable soup recipe is predominant in Cameroon. It can be paired with a starch of your choice like fufu.
2 -3 pounds of assorted meat chicken, beef, smoked fish, smoked turkey
2 teaspoons garlic minced optional
2 cups washed bitterleaf 3 cups if using bitterleaf only
3 cups fresh chopped spinach