Benachin: Gambian Jollof Rice by Global Food Book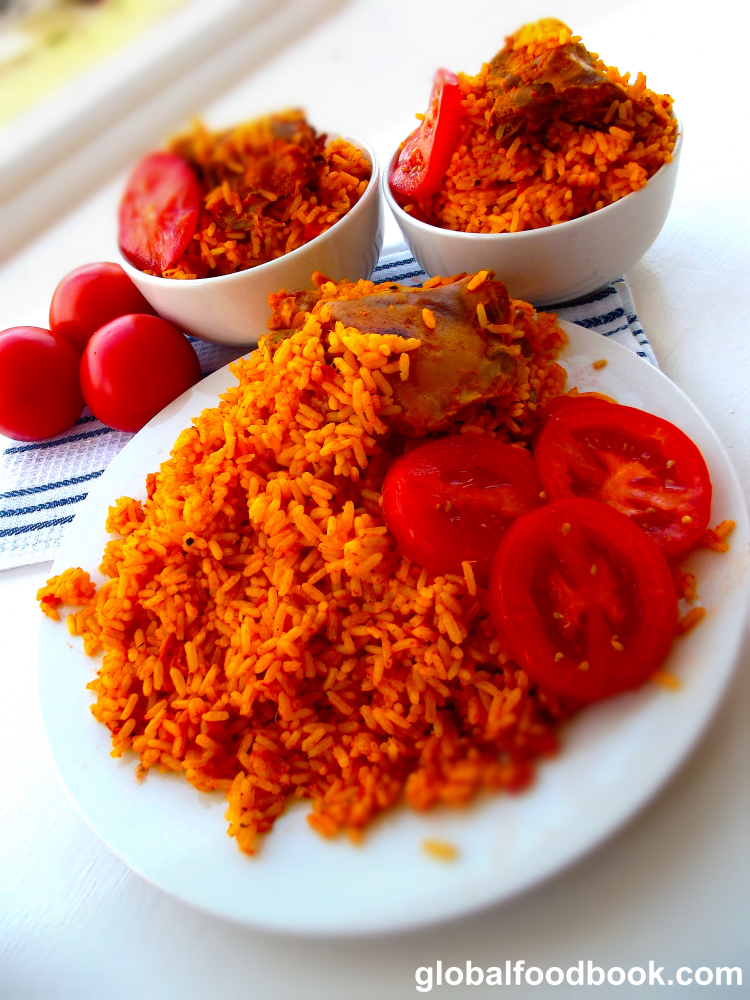 Benachin rice "jollof rice" is also a very healthy meal and makes a perfect lunch. I know that there are millions of benachin rice "jollof rice" recipes out there but this particular recipe is just okay for me as well as very easy to adopt.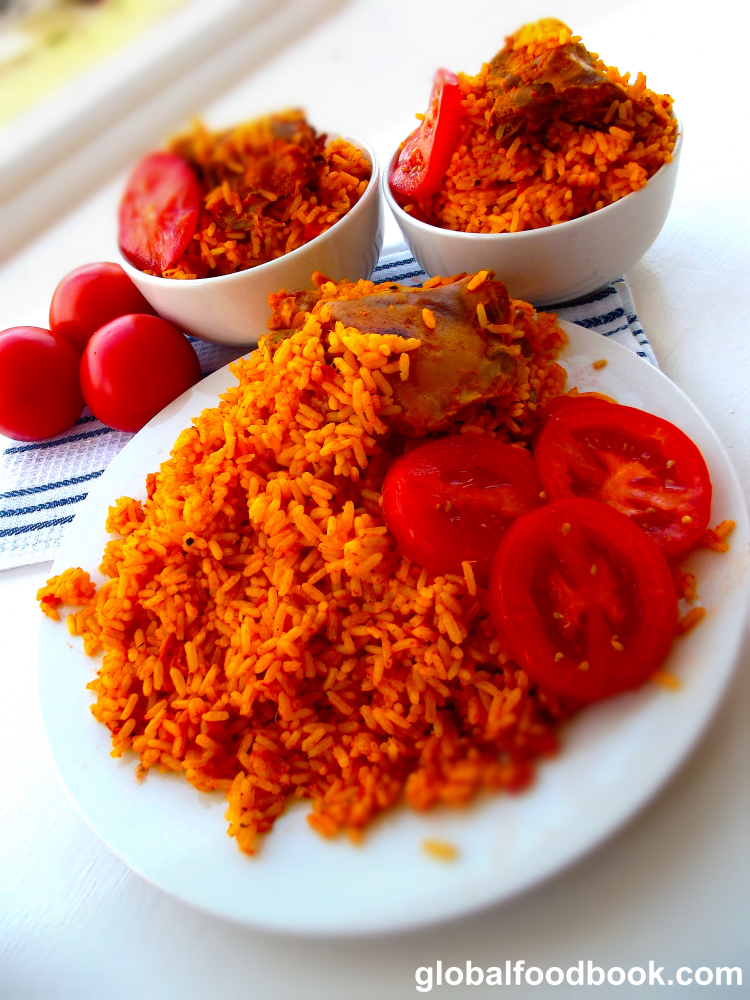 Prep Time10 mins
Cook Time35 mins
Total Time45 mins
Benachin also known as Jollof rice is a popular West African rice dish notable for it's characteristic colourful reddish colour with super delicious taste. History has it that benachin rice 'jollof rice', originated from the Wolof region of the Senegambia region before spreading to the entire West Africa and beyond.
6
fresh tomatoes (blended)
4
fresh sliced tomatoes
(for garnishing)