Azifa (Ethiopian Lentil Salad) by Adamant Kitchen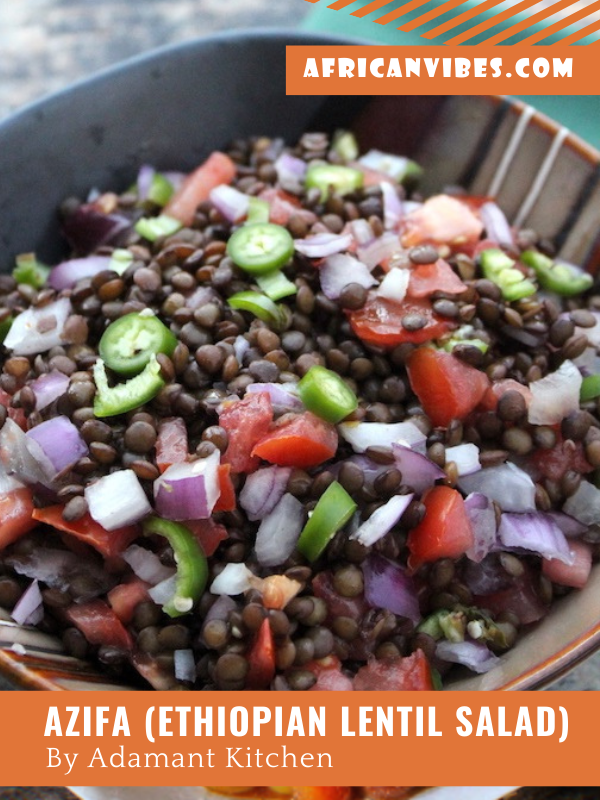 Azifa is an Ethiopian green lentil dish that combines lentils with lime juice, mild hot peppers, and spices.  It's served cold as a light snack and is especially popular during lent when meat is prohibited.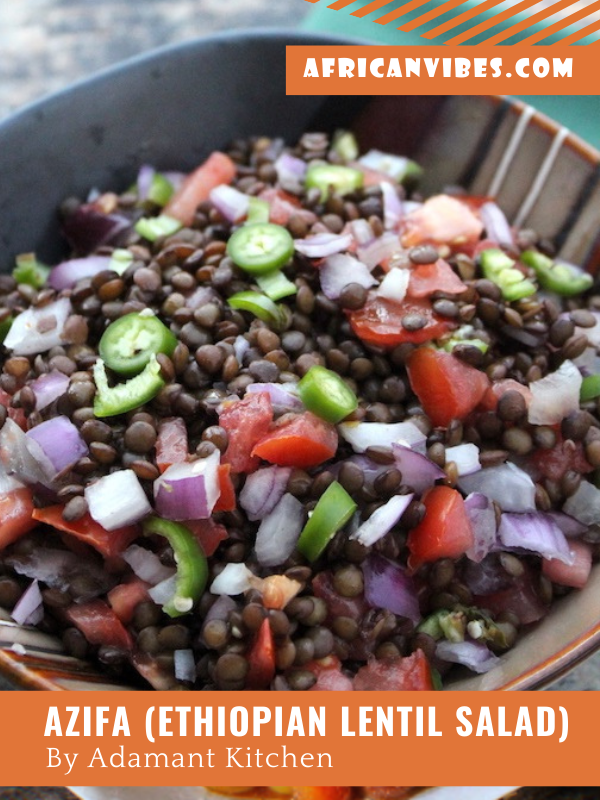 Prep Time15 mins
Cook Time30 mins
Total Time45 mins
Since it's completely vegetarian, Azifa is served during lent as an easy snack with injera, or as the book says "with lettuce and tomatoes and cottage cheese for a light snack."  Choose mild chili peppers for just a bit of heat, or go with hot peppers if that's your preference.
1
medium red onions
chopped
2
medium tomatoes
seeded, and finely chopped