African Salad – Abacha Ncha and Ugba/Ukpaka by Nigerian Food TV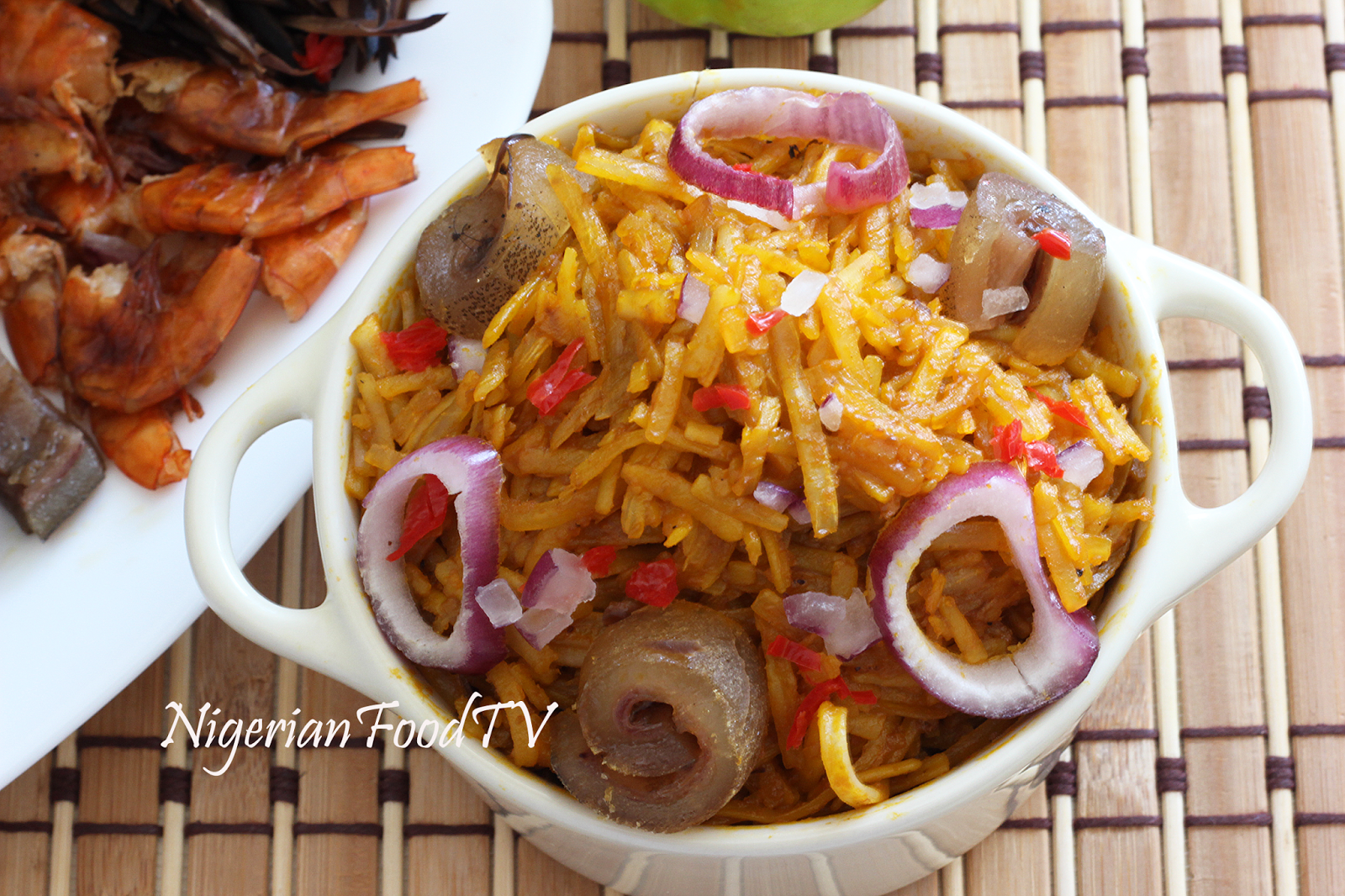 African Salad, also known as Abacha Ncha is one of the most popular eastern Nigeria side dishes.
It is made with dried shredded cassava(Abacha) and fermented oil bean seeds(Ugba or Ukpaka). This dish is so yummy and that you can add a variety of tasty garnishes, to suit your palate.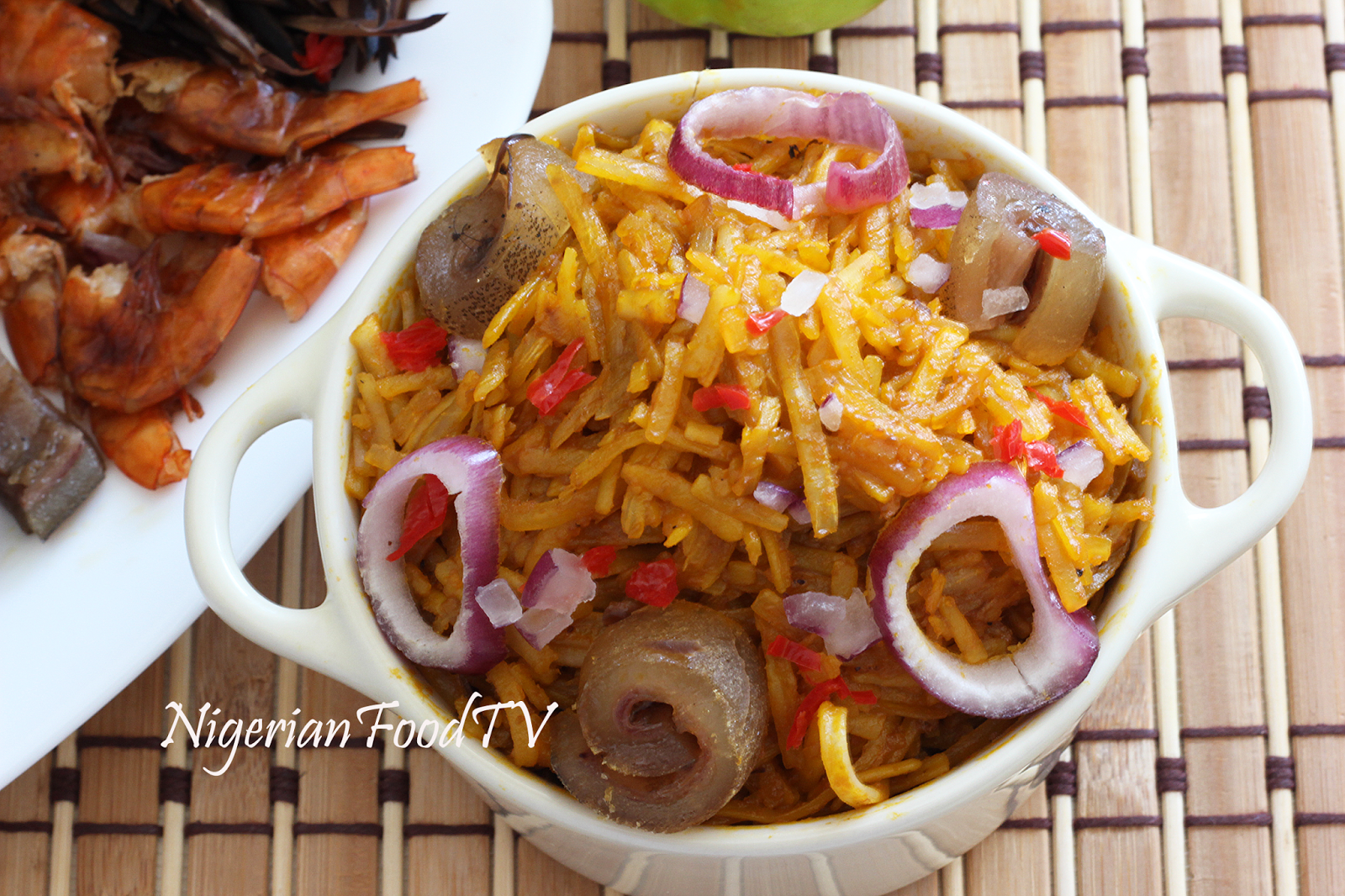 Prep Time25 mins
Cook Time25 mins
Total Time50 mins
300
g
Abacha (dried shredded cassava)
100
g
Ugba(Ukpaka), sliced
1
tsp
ground Iru /Ogiri(fermented locust bean seeds) (optional)
1
tsp
ground Potash(akaun)
1
Stock cube/ powder(seasoning cube)
1
large or 2 small Onion bulbs
Chili Pepper/ any hot pepper (to taste)
Salt to taste Garnishes/Accompaniments
4
big Garden eggs(or 2 large Egg plants if you live outside Nigeria)
1
tbsp
finely chopped Garden Egg leaves(You can use thinly sliced utazi leaves or spinach leaves as an alternative)
Boiled Dried fish or Stockfish
Kpomo or Kanda (cow skin)
Fried Fish(preferably Mackerel/Titus Fish)
Onion slices
–Choose any or combine garnishes to your preference–