African Drop Doughnuts Recipe (Drop Donuts) By Jayne Rain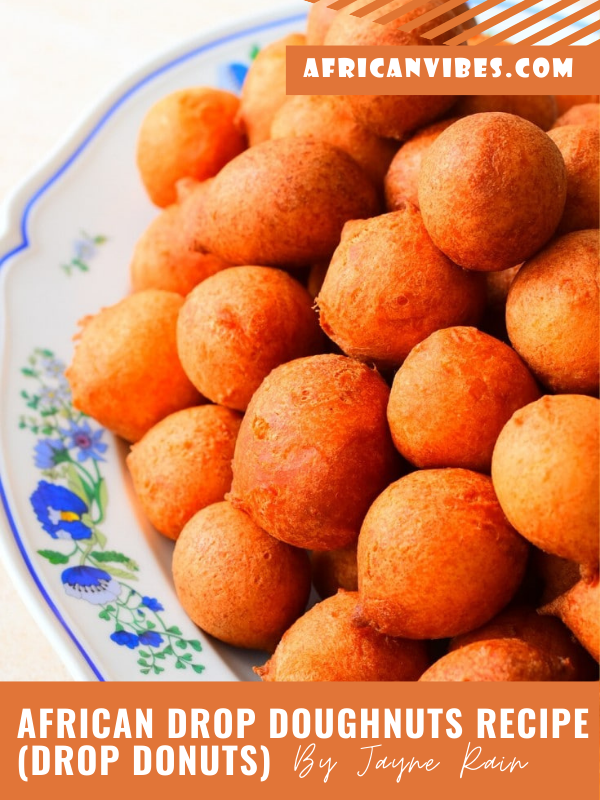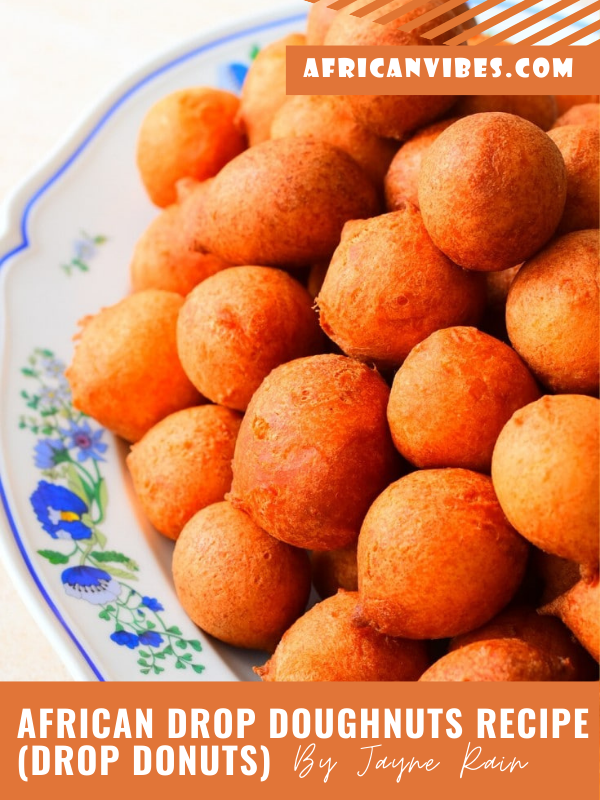 Prep Time5 mins
Cook Time25 mins
Total Time30 mins
African drop doughnuts are a type of fried batter. The doughnut is made by dropping a small amount of batter into hot oil from the palm OR a spoon.
These doughnuts acquire their name from the fact that the batter is scooped and dropped into the hot oil to fry. 
This easy recipe makes African drop doughnuts that are light and fluffy and only calls for a few simple ingredients you probably have in your kitchen right now.

CategoryBaking, Breakfast, Dinner, Fried, Lunch, Snack
CuisineEast African Recipes, Cameroonian Recipes, Ghanaian Recipes, Kenyan Recipes, Nigerian Recipes, Tanzanian Recipes, Ugandan Recipes, West African Recipes
Cooking MethodDessert, Appetizer, Snack