African Chicken Peanut Stew by Simply Recipes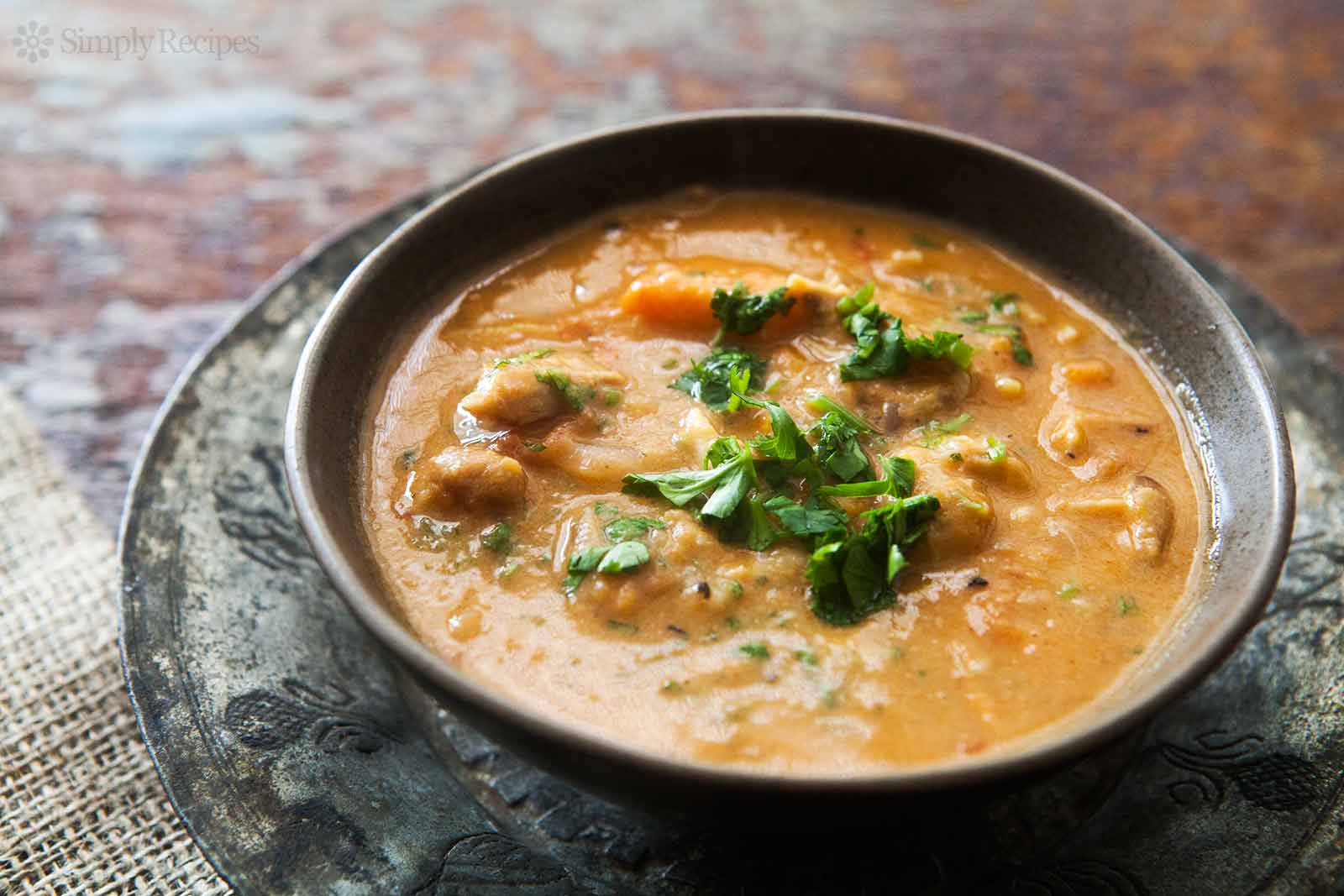 A hearty West African-inspired stew of chicken thighs and legs, sweet potatoes, and peanuts that is perfect for a chilly day.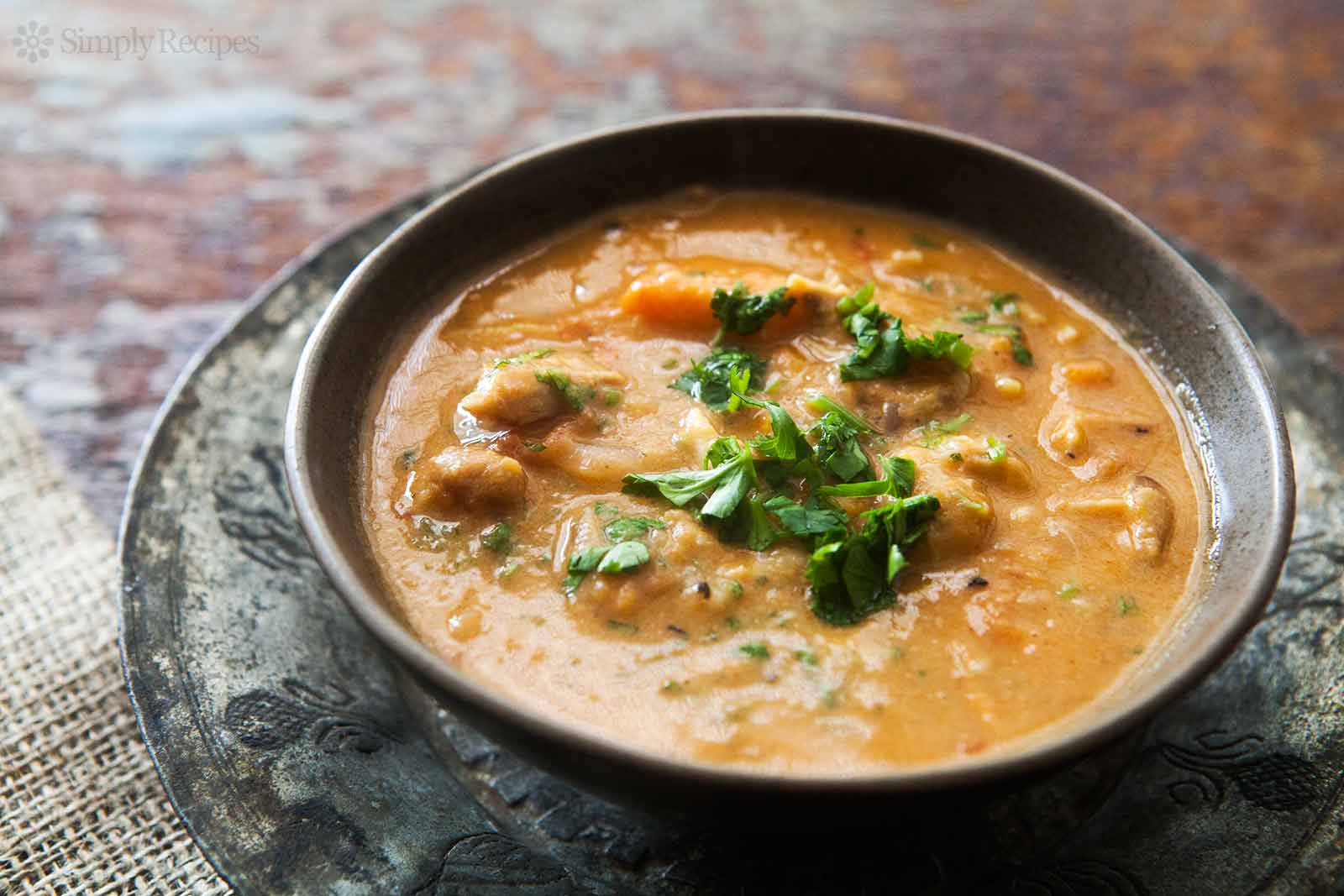 Prep Time20 mins
Cook Time1 hr 55 mins
Total Time2 hrs 15 mins
Chicken groundnut stew is, in various forms, common all over West Africa, and this is my version, inspired by my colleagues at UW.
Use chicken legs, thighs or wings for this recipe. They have more flavor and will hold up better with the flavors of the stew than breast meat.
23
lbs
chicken legs, thighs and/or wings
3
inch piece of ginger, peeled and minced
23
lbs
sweet potatoes, peeled and cut into chunks
68
garlic cloves, chopped roughly