5 Ingredient African Salad Abacha by All Nigerian Recipes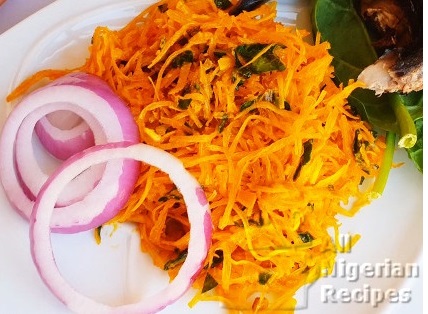 This version of African Salad Abacha is very easy to make. It's an Igbo recipe that requires lots of ingredients, however, with only 5 ingredients we can make it so delicious that you and your loved ones will enjoy in minutes.  It is basically prepared with cassava.
Enjoy your Abacha with chilled palm wine for the full effects.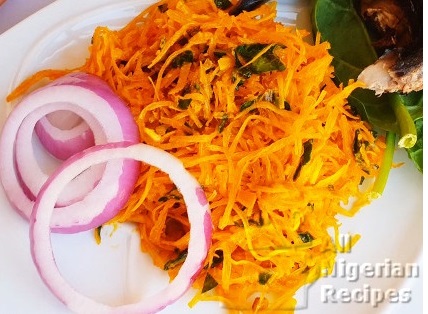 Prep Time25 mins
Cook Time20 mins
Total Time45 mins
Abacha
Abacha (the ingredient) is made from cassava. The cassava tubers are cooked till done then sliced with a special grater. The sliced cassava is then soaked in cold water overnight, washed thoroughly and dried under the sun.
The 5 ingredients:
Garden Egg Leaves (altenative spinach)