1-Pot Chickpea Tomato Peanut Stew (West African-Inspired) by Minimalist Baker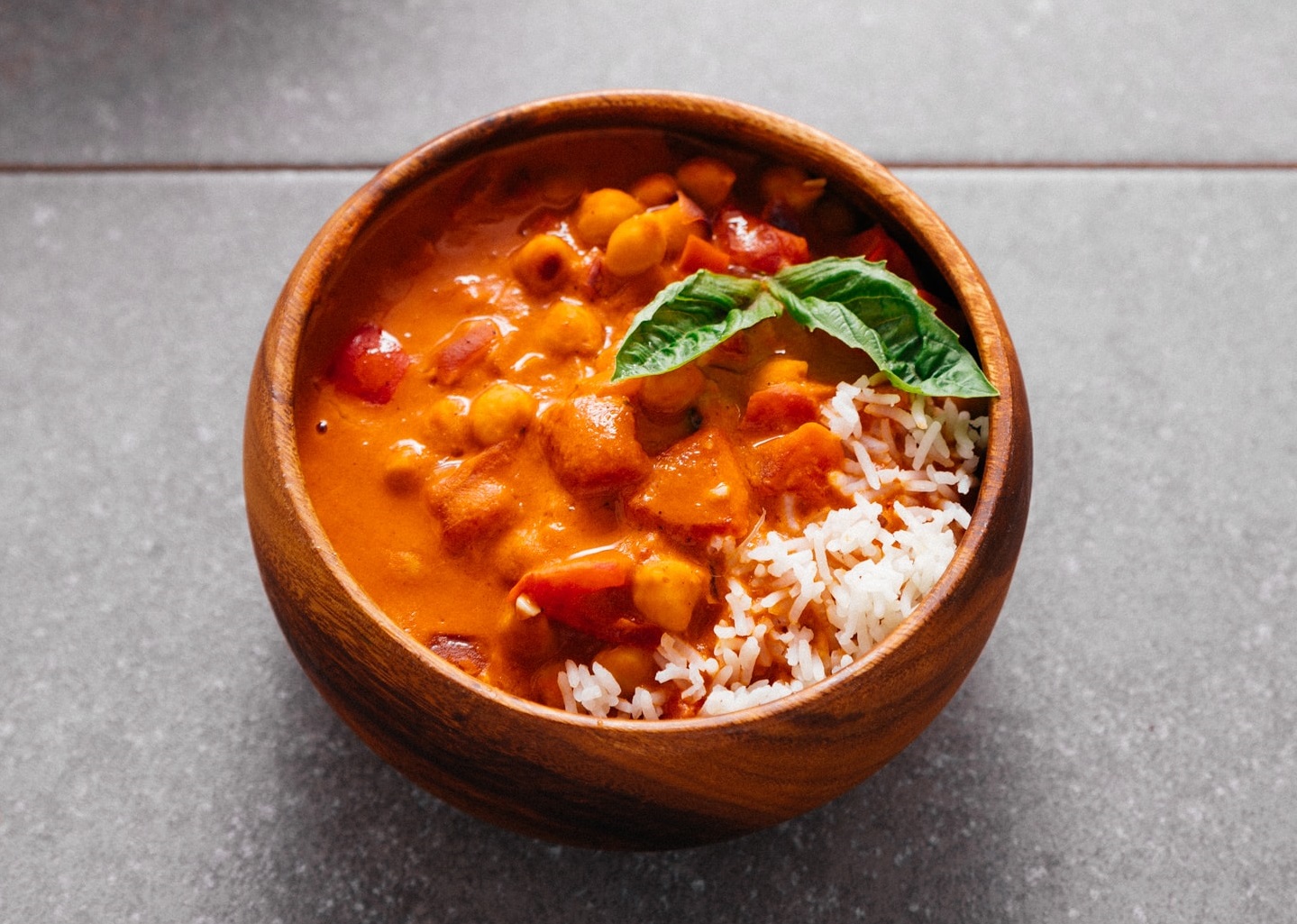 Peanut stew has its origins in West Africa and is made with a base of ground nuts or nut butter (typically peanuts) and tomatoes. It's more traditionally known as Maafe, Nkate Nkaway, and Ghanaian groundnut stew.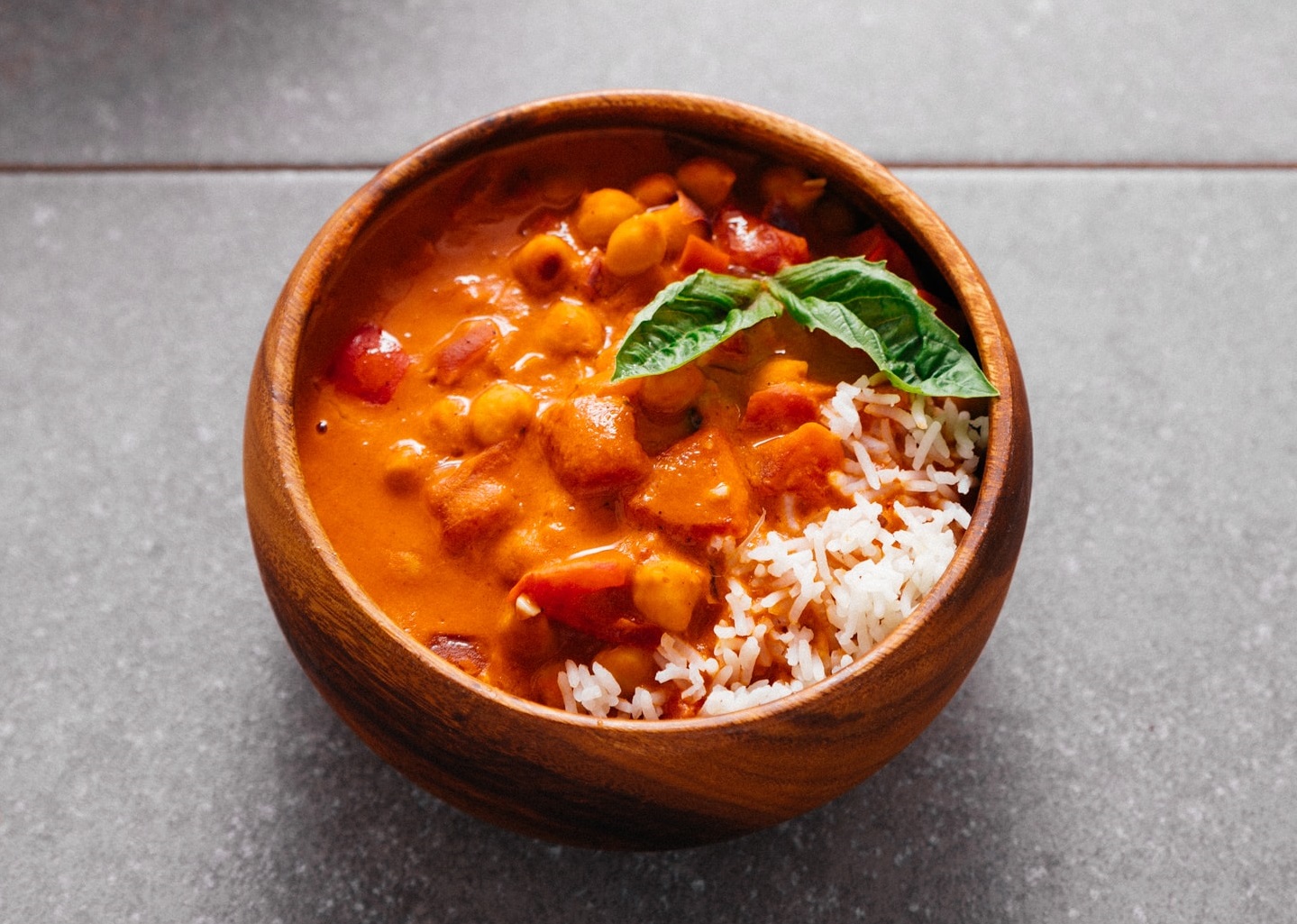 Prep Time10 mins
Cook Time25 mins
Total Time35 mins
Our version of peanut stew is about as simple as it gets, prepared in 1 pot in about 30 minutes with simple ingredients you likely have on hand right now. And, it's plant-based!
What better way to celebrate the season's change than with a cozy bowl of stew? Let us show you how.
2
tbsp
coconut oil
olive, or avocado oil(if avoiding oil, sub water)
1
medium red or white onion, diced
1
large red bell pepper , diced
(seeds and stems removed)
6
cloves garlic, minced
(6 cloves yield ~3 Tbsp or 18 g)
2
cups
cups water, depending on desired thickness
For Serving optional
Cauliflower Rice, Rice, or Quinoa

Fresh lime juice/lime wedges

Naan or pita

Cilantro or basil