Meet Kenya's First Female Chief Justice Martha Karambu Koome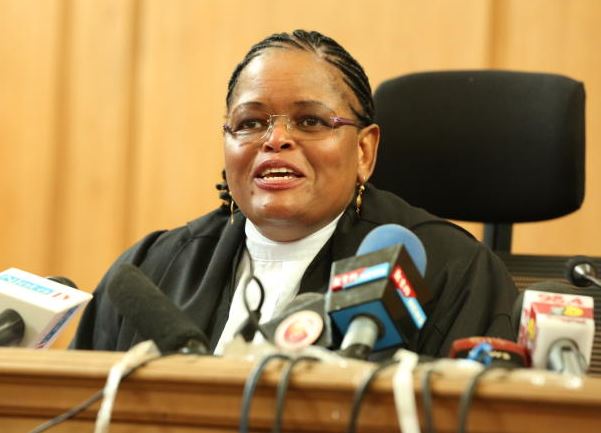 In the words of Mahatma Gandhi, "If nonviolence is the law of our being, the future is with women". Kenya is definitely inching closer to that future with the recent appointment made by its Judicial Service Commission (JSC). The commission established under article 171 (1) of the Constitution of Kenya has never before entrusted the sensitive and demanding role of Chief Justice (CJ) to a woman. Therefore, this makes the appointment of Martha Karambu Koome a truly historical move. Many people support her appointment as an important sign of gender parity. It also portrays trust in the competence of women leaders.
Who is Martha Karambu Koome?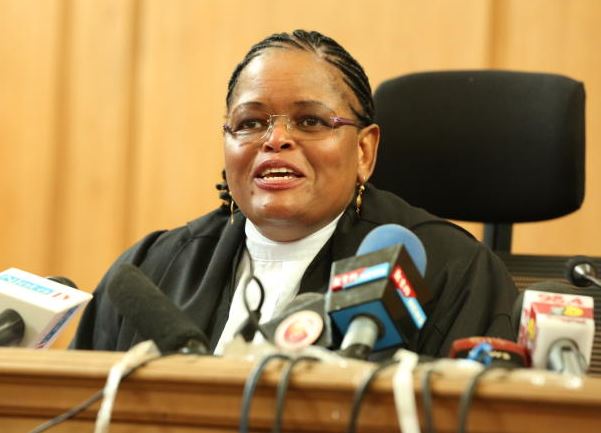 There are only a few details of the new Chief Justice's personal background. However, she has remained a significant figure in Kenya's judicial system. This paints a picture of a well-trained and highly disciplined woman. The Kenyan leader also has a successful family life. She is married to Koome Kiragu and they both have 3 adult children.
According to Biodata from the Judicial Service Commission (JSC) website, the new Chief Justice was born in 1960 in Meru county. In 1986, she received a Bachelor of Laws (LL.B) degree from the University of Nairobi. She also attended the Kenya School of Law where she bagged a Post Graduate Diploma in 1987. This led to her admission to the Roll of Advocates. The Kenyan advocate stepped up her game in 2010 with a Master of Laws (LL.M) from the University of London where she studied Public International Laws.
Martha Karambu Koome has enjoyed 33 years of experience in the legal profession. This includes a 9-year role as managing partner at Martha Koome & Company Advocates. In addition, the inspiring leader served as a High Court Judge from 2003 to 2011. She also has experience serving in three different Courts of Appeal. Repeatedly proving competence and dedication inspired her appointment as Judge of Court of Appeal in 2012. It is definitely the same reason for her big role as the Chief Justice.
Expectations from the First Female Chief Justice
Hon. Lady Justice Martha Koome!
The process is not complete yet, but we celebrate the current development. It means alot to both policy and practice in regards to gender mainstreaming in public service.Congratulations Lady Justice!@fidakenya @equalitynow @NGECKenya #marthakoome

— Winny Chepkemoi (@WcChepkwony) April 27, 2021
The obligations of the Chief Justice of any nation are primarily that of integrity, good judgment, and fairness. No less is expected of Martha Karambu Koome. In fact, Kenya's first female Chief Justice (CJ) has a little more to prove to those who objected to her appointment. She is expected to instigate cordial relations between the Judiciary and Executive arms. This will ensure that governing processes are easy and free of time-consuming protocols.
Also, her activism for gender equality should rightly remain firm. The experienced advocate is long known for taking on property rights cases for female clients. She is also a founding member of the Federation of Women Lawyers (Fida). Another expectation from the new Chief Justice (CJ) is a fight for the inclusion of judicial funds in the national budget for the smooth operation of the Judiciary.