Is The COVID-19 Mistreatment Of Africans In China A Form Of Retaliation?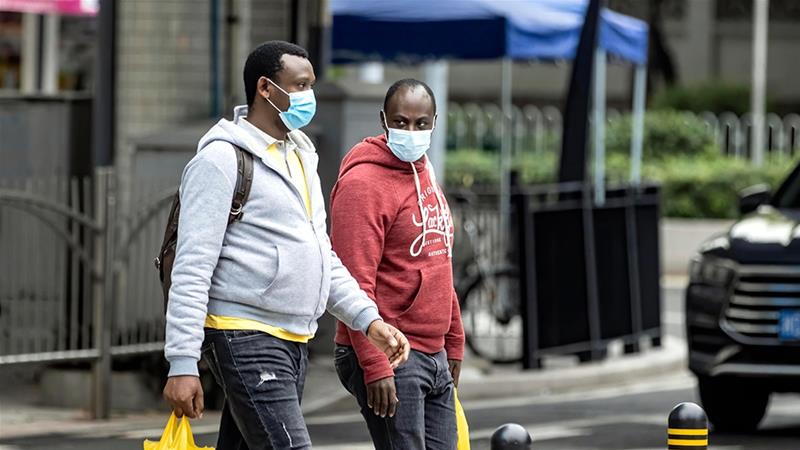 The COVID-19 outbreak is affecting everyone in a different way. Some are battling with hunger. Others have to deal with isolation as a result of the lockdown. For Africans in China, it is an entirely different experience. For a few weeks now, Africans and African Americans in China have to endure racism, discrimination, and harsh treatment.
Africans undergo mandatory tests. Even if, he or she is forced into mandatory 14-day-quarantine. Bars and restaurants are not serving people of African descent. This is ongoing in Guangzhou, a metropolitan area with over 15 million residents. This mistreatment has sparked outrage from leaders of various African countries.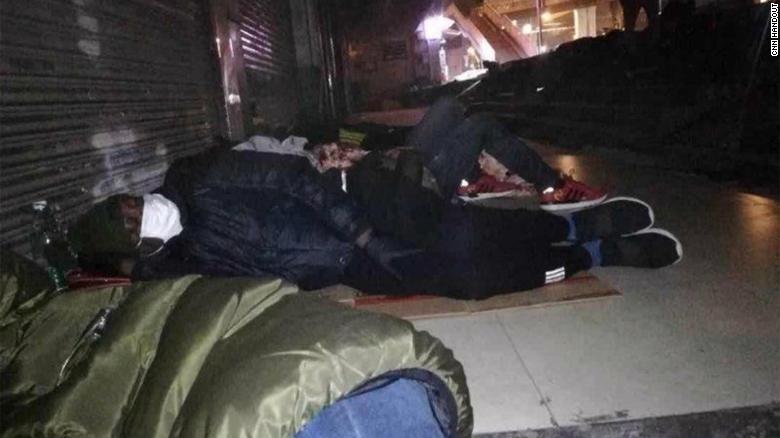 Videos online show Africans sleeping in the streets with their luggage. They have no food, drugs, or money. Most of them have depleted the cash given to them by their relatives or governments. A Nigerian student shares a horrible account of his experience after a forceful eviction.
"They are going to houses and bringing people out, keeping them in hotels. I am just hiding and living by the grace of God. I am running because of the way they are testing people and claiming that the person has a sickness, bringing all sorts of injections."
China defends itself on the matter
Chinese Foreign Ministry spokesman Zhao Lijian has since come out to defend his country, citing an ongoing partnership between Africa and China. The same has been echoed by the nation's embassies across the world. Thus, it appears the Chinese government is distancing herself from these attacks on Africans. What this means is that the perpetrators are acting on their own accord. According to Lijian, 
"Since the beginning of the coronavirus outbreak, China and African countries have always supported each other and have always fought against the virus jointly. I would like to emphasize that the Chinese government treats all foreigners in China equally, opposes any differentiated practices targeted at specific groups of people, and has zero tolerance for discriminatory words and actions."
China & Africa have always been good friends, partners & brothers. At our most difficult times, Africa provided & voiced its support, and we repaid its kindness when #COVID19 hit Africa. China-Africa friendship remains unchanged. @statedeptspox pic.twitter.com/BRJCMuha5N

— Lijian Zhao 赵立坚 (@zlj517) April 13, 2020
Racist attacks on Chinese citizens across the globe
Videos are emerging of Asian people being harassed publicly. There was a tirade caught on camera in a Los Angeles subway back in February. The most notable in Africa was an incident in Kenya. Asian people were publicly abused and called 'coronavirus'. The Chinese embassy in Kenya condemned the attack. Part of the statement from the embassy read, 
"Coronavirus is not China virus, just as Ebola is not an African virus. The virus does not respect the nation and religion. We believe that this is the battle between humanity and nature. Discrimination and prejudice at this crucial time can only do harm to the global battle."
The FBI is currently investigating a case where an Asian-American family—including a 2-year-old girl —was stabbed in Texas. Back in March in London, a man named Jonathan Mok was badly injured after an attack from a total stranger. He ended up with a bruised eye. In New York, an Asian woman was struck on the head by teenagers who then fled the scene. They demanded to know why she was not wearing a mask on the bus. An FBI statement said, 
"The FBI assesses hate crime incidents against Asian Americans likely will surge across the United States, due to the spread of coronavirus disease … endangering Asian American communities."   
Is it possible that the ill-treatment against Africans and African Americans in China is a retaliation for the treatment of their citizens in both continents? While this is a possibility, the increasing partnership between Africa and China may suggest otherwise. The Chinese government and Jack Ma has made overwhelming donations to Africa. Also, the Chinese government sees immense opportunities in Africa. 
The possible effect of retaliations on Africa-China relationships
One thing is clear, undiplomatic retaliation on the part of China will harm the county's gains in Africa. China needs Africa as much as Africa needs China.  In 2014, the value of China-Africa trade was $215 billion. However, that value fell in 2017 only to rise in 2018 and 2019. In fact, in 2009, China surpassed the United States to become Africa's largest trading partner. Also, a third of China's oil comes from Africa. Other raw materials China source from Africa include cotton, cobalt, manganese, and platinum.
China has ongoing projects in Africa, some completed in the last three years. The over $200 million African Union headquarters was funded and built by the Chinese. ECOWAS has signed a Memorandum of Understanding with China to build a $31.6 million headquarters in Abuja, Nigeria. Egypt's new capital city is being led by a Shanghai-listed developer. All these are some of the mega projects that will transform Africa in the next decade. 
According to CNBC, the Asians have spent close to 2 trillion dollars in Africa since 2005. However, Africa has some of the fastest-growing economies in the world. Therefore, China has a lot to gain from the relationship too in the long-term. Racist attacks on Africans in China and vice versa can harm this mutual benefit.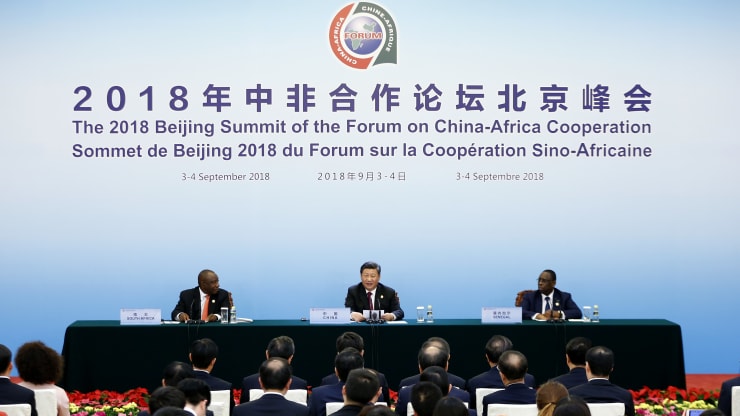 A retaliation in Africa is possible but highly unlikely. With the current COVID-19 outbreak, everyone is afraid of getting the virus. Therefore, a lot of people are confined to their homes. Thus, a mass protest against the Chinese government at this point is highly unlikely. We will love to hear your opinion on possible retaliation in Africa.