International Tolerance Day: Bridging Africa's Conflict Gaps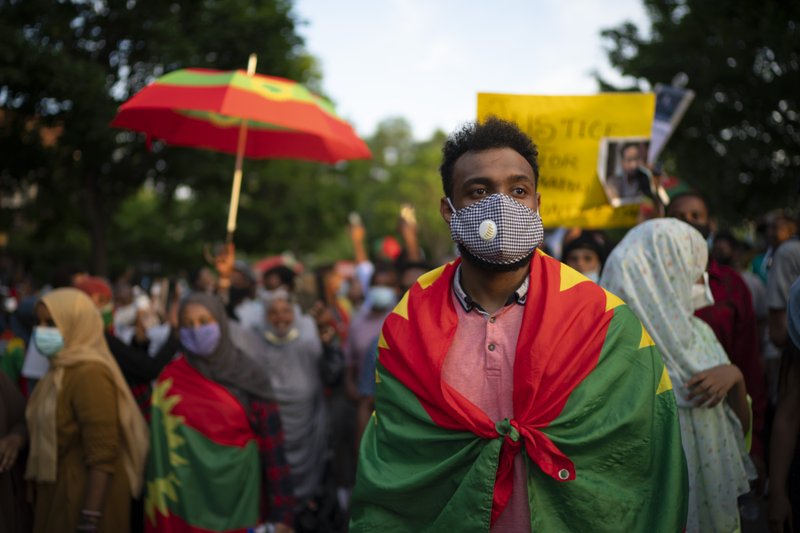 International Tolerance Day is an important celebration that doesn't receive much attention in Africa. However, the continuous violence in the continent is usually due to a lack of religious or ethnic tolerance. This celebration highlights humanity and respect for diversity which is an inalienable right of every human being. The day, which is part of the United Nations Charter as well as the Universal Declaration of Human rights, was formally put in place by the General Assembly in 1996. 
This came after the UNESCO member states adopted a Declaration of Principles on Tolerance on November 16, 1995. According to the UN, tolerance "recognizes the universal human rights and fundamental freedoms of others. Humans are naturally diverse and only tolerance can ensure the survival of mixed communities in every region of the globe."
Ethnic or religious tolerance remains the most cause of violence in Africa. Studies suggest Africans have a high tolerance level. However, this varies from one country to another. With the growing conflict in the continent, perhaps, it is time to reassess Africa's tolerance and how it can bridge the conflict gap.
Examining Various Forms of Intolerance in Africa
Lately, it seems the African continent is only on the news for the wrong reasons. In the majority of this violence, intolerance is to blame. leveraging on the International Tolerance Day, we want to beam light on some African countries with ongoing disturbances. Our aim is to show the different forms of intolerance and how it can degenerate if not properly handled.
Ethiopia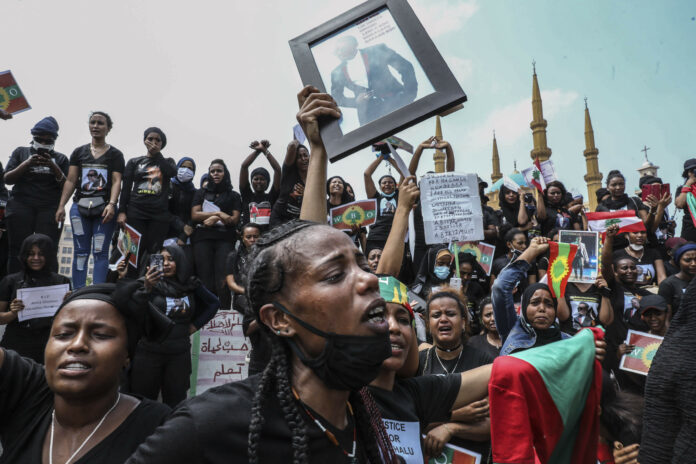 The East African country is gradually approaching civil war. At the moment, there is severe sheeling between forces loyal to Tigray People's Liberation Front (TPLF) and forces loyal to the federal government. According to the Ethiopian constitution, the major ethnic groups administer their own region. Trouble started TPLF held a regional election in September, an election the federal government fails to recognize. As of the time of this writing, the violence is spilling into neighboring Eritrea. 
Since the death of musician an Oromo activist, Hachalu Hundessa, over 150 people have died in the ensuing protests. In some areas, ethnic Oromo attacked ethnic Amhara. With Internet access having been cut off in the country, international monitoring groups couldn't establish the casualties. Fast-forward to November 2nd, 56 members of the Amhara group, mostly women and children, were dragged out of their homes and killed in a school in the Oromia region. With tolerance, these needless killing are avoidable. Sadly, all these are happening under the watch of Nobel Peace Prize-winning Prime Minister Abiy Ahmed.
Cameroon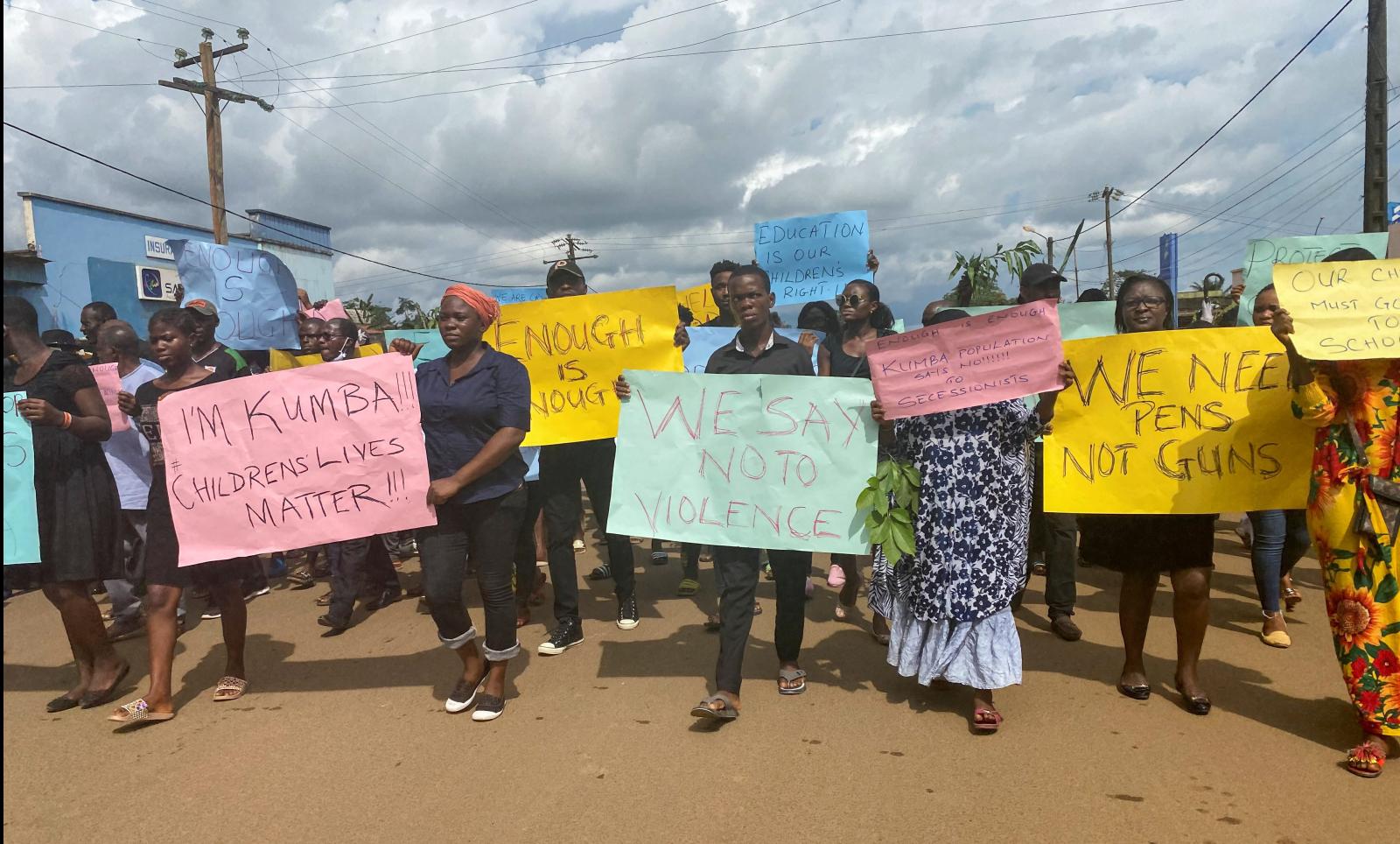 There is a similar distasteful ethnic crisis in Cameroon—although the dynamics is far different from that of Ethiopia. The Anglophone crisis has lead to the death and displacement of over 500,000 people. The latest, saddest incident was the killing of eight school children in their classroom, in October 2020. Mother Francisca International Bilingual Academy in Kumba, 45 miles from Douala experienced the worst showcase of intolerance in West Africa this year. Amnesty International reported that twelve other people were injured, as assailants wearing civilian clothes arrived on motorbikes, open fired at a classroom, and killed the children. Many died attempting to flee bullets. Here's a timeline of the crisis on Wikipedia. 
South Sudan
One of the recent display of religions intolerance was during the ceasation of South Sudan. The leaders of the South Sudan accused the Sudan government of trying to turn the entire nation into a Muslim state. Consequently, they demanded that they be allowed freedom of worship. With the government of Omar al-Bashir refusing to shift ground, a deadly conflict ensued that eventually led to the carving out of South Sudan from Sudan.
Uganda
One of the worst cases of political intolerance is happening in Uganda. The government seems to be clamping down on all the opposition leaders. Bobi Wine was recently arrested violently shortly after he was nominated to run for president on 3rd November 2020. This is another extreme show of political intolerance in the East African nation, with the leader unwilling to let go of power. This isn't the first time that Wine has been arrested. However, this time around, the live footage and th extreme force in his arrest is too much a pill to swallow. Recounting his ordeal, Bobi Wine said,
"The torture, the beating took place in the police vehicle where I was detained for close to three hours. They sprayed me with tear gas … hot metal was placed in my hands, I have scars all over. My whole body hurts."
Police has written to me about this route as I go for nominations tomorrow. Today, we saw people mobilised by NRM standing along different roads, guarded by the police, unmolested. WE HOPE THE POLICE WILL BEHAVE THE SAME WAY IF OUR SUPPORTERS STAND AND BY THE ROAD TO WAVE TO US pic.twitter.com/u09kCnfz4A

— BOBI WINE (@HEBobiwine) November 2, 2020
Is Africa's numerous conflicts due to intolerance or bad systems?
So, why does Africa have so many conflicts when studies show that the level of tolerance in the continent is high? A 2014/2015 survey and report by Governance and Social Development Resource Centre (GSDRC) shows that 'Across 33 countries, large majorities of African citizens exhibit a high tolerance for people from different ethnic groups (91%), people of different religions (87%), immigrants (81%), and people living with HIV/AIDS (68%).'
Perhaps, there is more to the conflicts in Africa than just intolerance. There are so many western countries with diverse ethnicities too. However, we don't witness as much conflicts there like in Africa. The simple reason is because they have working systems. People who have problems can always trust the judiciary to get fair judgement. That is not the case in many African countries. Maybe, the social, political, and economic dissatisfaction are further.
Possible solution to Africa's conflicts
The problem usually goes back to the political leaders who often use divisive statements in their electoral campaign. Oftentimes they split their country along ethnic or religious lines to secure more vote and win elections. Sadly, their division  linger long after the elections are over and continue to haunt the nation. Xenophobia, homophobia, genocide, and other forms of intolerance stem from ideologies that are instilled in people. The following are some of the ways to lower conflict in Africa.
Communication and openness to negotiations
Creating a platform where the aggrieved parties can air their problems will prevent them from taking the law into their hands. Also, when misunderstanding arise that are beyond the scope of existing platforms, the governments, civil societies, youth groups, and leaders can convene meetings to dialogue on the way forward. Early mediation can prevent the destruction of lives and properties.
Learning more about other religious groups
Human beings naturally fear what they don't understand. If people take the initiative to actually spend time with those who they fear for no reason, learn interesting stuff about their culture and religion, they would appreciate diversity more. Rather than preaching hate and division, religious and ethnic leaders can encourage their followers to learn more about the others. 
Awareness programs promoting tolerance
Some religious or ethnic groups have not too pleasant antecedent like perpetrators of genocide. These gory stories are transferred from one generation to another thereby fuelling intolerance. So, just like the governments spends a lot of time promoting health or voting campaigns, it should do the same with tolerance. Therefore, government and societal heads should make a deliberate attempt to have awareness programs that talks about the good qualities of their neighbors. 
Creating national peace awards
Never underestimate the power of an award. African Union can create an award scheme that celebrates the most peaceful country of communities within the continent. There can be a few benefits to the award which will spur the people to deliberately pursue peace. Also, the governments of different African countries can initiate similar awards in their respective countries.
Conclusion
No doubt, Africa remains one of the most tolerant beings in the world. However, tolerance alone cannot always guarantee peace. Everyone has a role to play to achieve lasting peace in Africa. From building strong and independent institutions to social reorientation, sustainable peace is all-encompassing. At African Vibes, we hope to see a united Africa in no distant time. Do you have any ideas that can lead to sustainable peace in Africa? Feel free to share your thoughts in the comment box below.