A Look At Ghana's Year Of Return Campaign 3 Years After Launch. What's Next?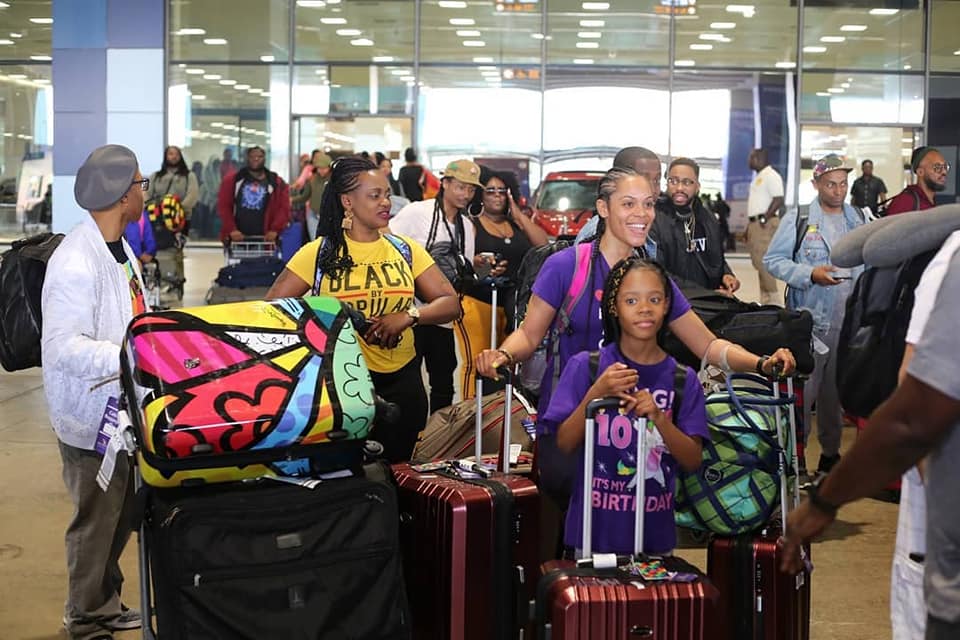 Maya Angelou once said that,
"The ache for home lives in all of us. The safe place where we can go as we are and not be questioned."
With this in mind, Year of Return, Ghana 2019 is an initiative meant to mark 400 years since the first batch of enslaved Africans arrived in Jamestown, Virginia. All Africans at home and abroad were invited to come together in celebrating the resilience of the African spirit. 
According to Slave Voyages, the most comprehensive record available, the Trans Atlantic Slave Trade displaced 12.5 million Africans into other parts of the world. However, only 10.7 million survived the harsh passage to South America, the Caribbean, and North America. The Trans Atlantic Slave Trade extended to Europe and Asia as well.
What is Ghana's Year of Return 2019 campaign all about and how did it begin?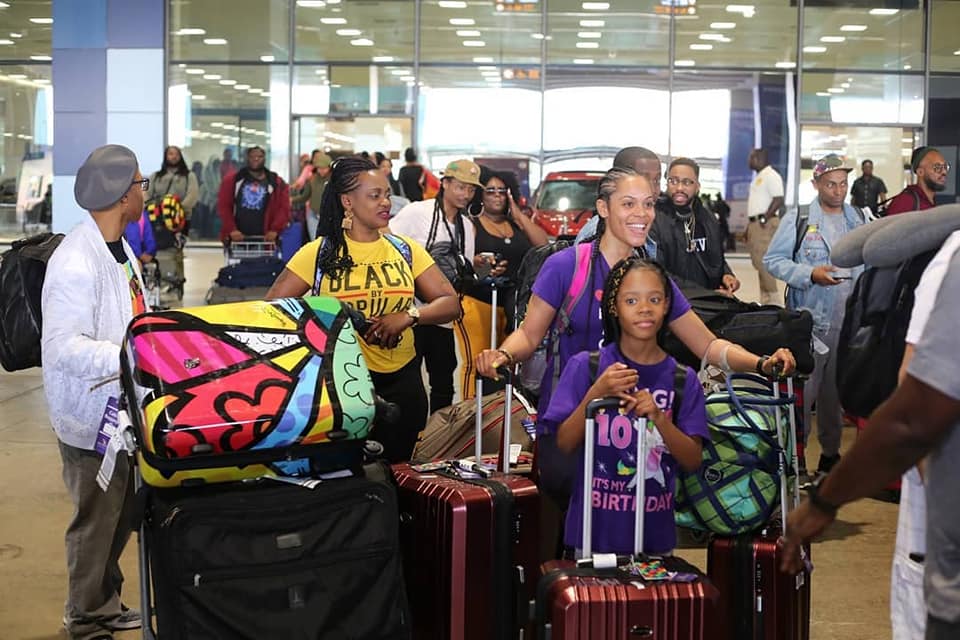 Apart from marking 400 hundred years since enslavement begun, the Year of Return is a special invitation to all African descendants to return back home. This would be crucial if they decided to reclaim their identity and roots. In September 2018, while in Washington DC, president Nana Akufo-Addo of Ghana officially launched the Year of Return, Ghana 2019. The main aim was to finally reunite Africans at home with those in diaspora.
What should Africans and Blacks in diaspora expect upon return?
According to Investment Monitor, Ghana is among the top 5 countries in Africa that investors should currently watch. Since 2016, Ghana has recorded an increase in its GDP. It was also named as the fastest growing economy in 2019. Literally speaking, this offers a lot of opportunities to Africans and Blacks in diaspora looking forward to returning home and making business investments.
According to Empower Africa, Ghana is one of the best business processes outsourcing destinations in Africa. Better and friendly business regulations and tax environment created by the government have created a business conducive environment. Some of the best sectors to invest in are agriculture, hospitality and technology. The fact that most Ghanaians are educated and can speak fluent English creates a robust workforce that ensures great productivity and thriving businesses.
Effects of Covid-19 pandemic on the return campaign
Covid-19 pandemic created havoc in all sectors and countries of the world. In that case, Ghana's Year of Return 2019 campaign was not spared either. Borders in many countries were closed and travel bans imposed in an effort to curb the spread of the virus. For that reason transport came to an abrupt halt. Visitors and returnees could no longer travel to Ghana as expected. However, now that the pangs of the virus have reduced and are in a manageable state, a lot is expected to take place as far as the return campaign is concerned.
Has the campaign been successful?
One of the main reasons for this campaign was to create awareness of the numerous attractive sceneries in Ghana. This move sought to improve the tourism sector. Therefore, one way to measure the success of this campaign is to check for an increase in the number of visitors during and after the campaign. For instance in 2019, Ghana's Ministry of Tourism, Arts and Culture reported that 1.1 million visitors were received in Ghana. This was an increase from 956,372 people who had visited in 2018. However, more assessments done after the effects of Covid-19 pandemic will give a clear and a more conclusive picture.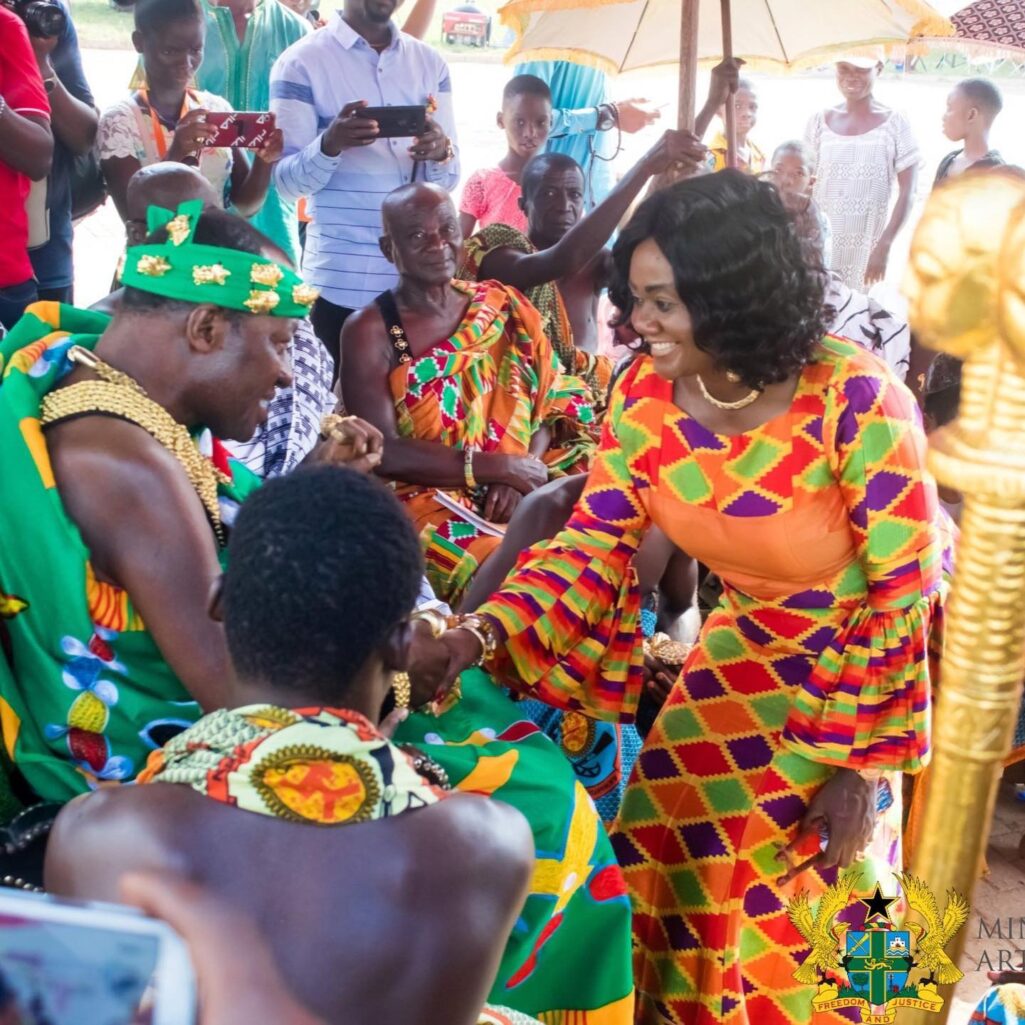 Was there an economic gain during the return campaign?
With increased tourism, there is an increase in economic gain. During the Year of Return campaign, Barbara Oteng-Gyasi who is the current minister for Tourism, Arts and Culture in Ghana reported that the sector earned $3.312 Billion in revenue. As we all know, an increase in tourism is a clear growth indicator in investments and businesses. This finally leads to a trajectory growth in the economy.
How will the campaign be sustained for generations to come?
Changes in leadership and political good-will are the greatest forces behind advancement or the lack thereof in majority of the African countries. Bearing this in mind, Ghana Tourism Authority signed a Memorandum of Understanding (MOU) with Event Horizon. These are the organizers of the beach festival dubbed as the biggest in the world so far known as the Afro-Nation Festival.
The MOU signed on Jan. 20, 2020 was to hold the urban music festival in Ghana for the next five years. This marked the beginning of Beyond the Return project that will see more gains and benefits for the initial Ghana's Year of Return campaign. However, due to Covid-19 pandemic no event has taken place so far.
What led to some Blacks and Africans in Diaspora loss of identity?
In the past, people migrated to other countries and cut ties with their countries of origin. This happened after they had gotten fully integrated and settled in their new country. However, in most cases this was not voluntary. In some instances keeping in touch with one's home country and people was an almost impossible task. Other instances like political instability, civil wars, slavery and human trafficking can severe these ties completely.
Today however, people are immigrating voluntarily mostly to look for greener pastures or to acquire education. Communication has also become easier and keeping in touch with people back at home is far much easier.
Other African countries embracing the return of Blacks and Africans in diaspora
Other African countries emulated the same initiative to grow their tourism sector and to create development projects. It is therefore believed that Ghana's Year of Return is one of the most fruitful tourism campaigns in Africa.
Blacks in diaspora who may not know where their ancestors originated from need not feel left out. The governments in other African countries have followed Ghana's example and are reaching out to all Blacks in diaspora.
According to Experience Africa, countries like Mali, Tanzania, Rwanda, Senegal, Uganda, Nigeria and Ethiopia have set up institutions that interact positively with people in diaspora. On the other hand, South Africa, Nigeria, and Senegal have partnered with communities in the diaspora to establish development projects in their respective countries.
Conclusion
Former Tourism, Arts and Culture minister Catherine Abelema Afeku, simplified it this way.
"Back home in Ghana, as you go through the slave dungeons, you will know that you are the Josephs and Josephines who were sold into slavery and have come back home."
Knowing that our Black brothers and sisters and Africans in diaspora will always need or want to return home at some point, native Africans need to always open their hands wide and welcome them. By doing so, Ghana and other African countries will gain a place in the world marketplace. This will also offer the blacks and the Africans in diaspora a chance to historically, emotionally and financially invest back home.