Key Highlights From The Commonwealth Heads Of Government Meeting (CHOGM 2022)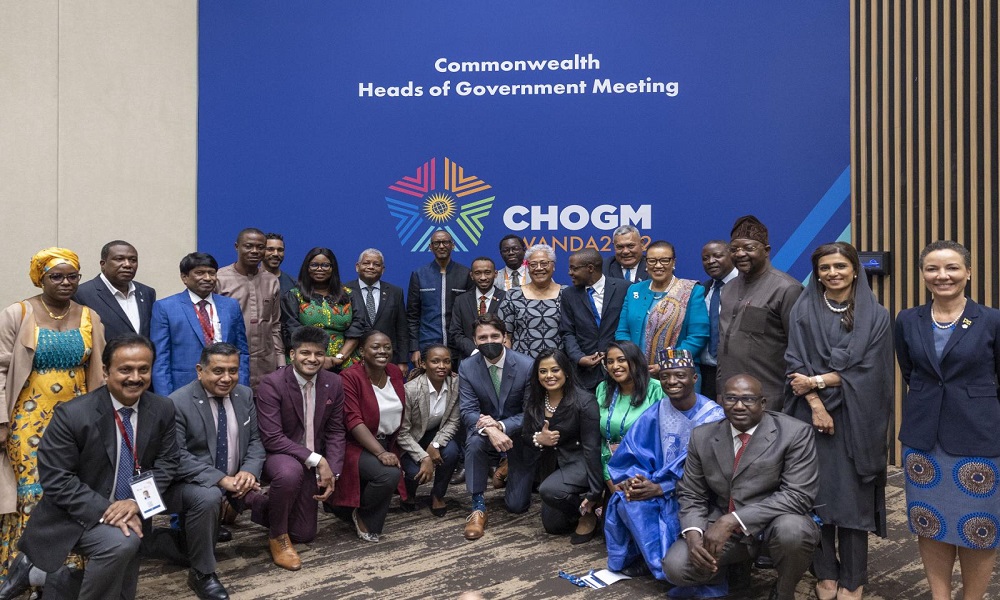 The 2022 Commonwealth Heads of Government Meeting (CHOGM) was the first to be held since COVID-19 pandemic. CHOGM is a bi-yearly meeting of presidents and heads of government from the 54 member states of the Commonwealth. The summit is Commonwealth's highest policy-making and consultative gathering. 
Leaders met to discuss principle global issues and reaffirm their commitment to improving their citizens' lives. Member countries host the meeting on a rotational basis every two years. The president or prime minister of the host nation chairs the meeting. 
By default, the chair of the meeting takes over as the Commonwealth Chair-in-Office (CIO) until the next CHOGM. Queen Elizabeth II is the head of the Commonwealth.
ALSO READ: Would you guess the happiest countries in Africa? Here is a list of the top 10 according to the UN
The 2022 CHOGM took place in Kigali, Rwanda, from 20th to 25th June. Leaders met for the week-long summit after it was delayed since June 2020 as a result of the pandemic. 
It was the 26th summit meeting with the first one having taken place in 1971 in Singapore. Here is a snippet of key resolutions and what leaders had to say.
Major Resolutions Reached at CHOGM 2022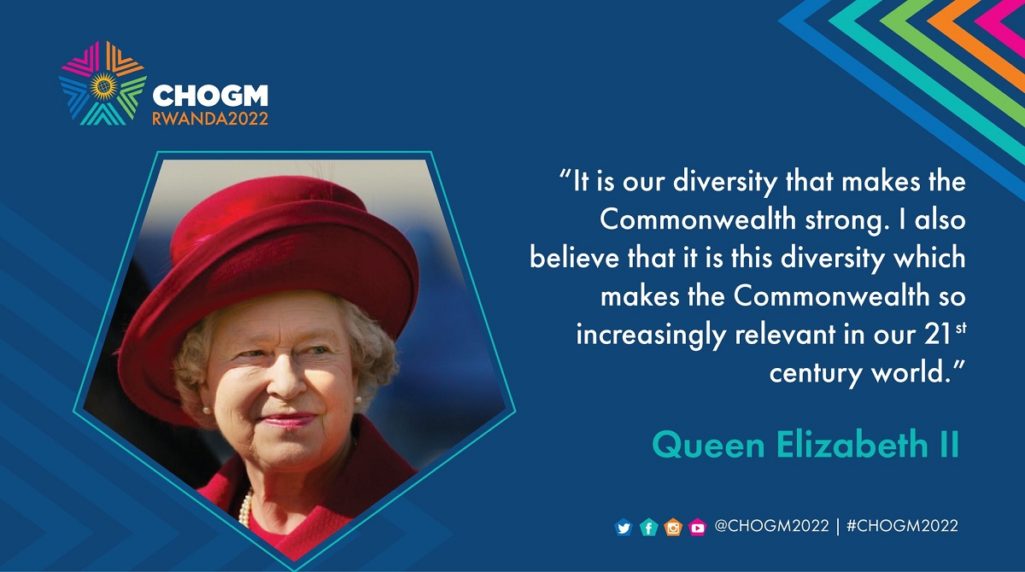 The theme of the 2022 CHOGM was "Delivering a Common Future: Connecting, Innovating, Transforming." The 2022 Commonwealth heads of government meeting was possible because of the rescinding COVID-19 incidences due to mass vaccination.
Subsequently, Covid-19 was one of the main discussion topics. Others were climate change, gender equality, and youth unemployment. Let's jump into some key resolutions reached concerning these issues.
ALSO READ: 9 African Style Shoes For A Stylish Public Statement
Climate Change
Commonwealth leaders acknowledged that the threat of climate change further worsens existing vulnerabilities. In addition, it presents a huge threat to sustainable development and COVID-19 recovery efforts. 
Subsequently, they renewed their commitment to implement the Paris Agreement resolution on limiting global temperature increase to 1.5 degrees Celsius. Also, they stressed the urgency to enhance actions to mitigate, finance, and adapt gaps in the implementation of the Paris Agreement goals on climate change. 
COVID-19 Situation
The Commonwealth leaders resolved to cooperate with regional and international partners to eliminate the pandemic. According to the leaders, this cooperation will help to transition toward long-term COVID-19 control. They emphasized the need for affordable, efficacious, and safe COVID-19 diagnostics, therapeutics, and vaccines. 
Another resolution was allocating adequate resources to establish resilient, inclusive, and sustainable health systems. They noted the technologies and scientific tools developed during the pandemic and agreed to enhance innovation and research in healthcare. 
They also resolved to explore ways to cooperate regionally and internationally in COVID-19 vaccine production.
ALSO READ: See The African Countries That Hit WHO's 40% COVID-19 Vaccination Target
Youth and Unemployment
The Commonwealth leaders recognized that non-formal education plays an important role in developing youth's skills and knowledge for the labor market. They noted the role of the Commonwealth Alliance for Quality Youth Leadership in promoting non-formal education. 
Nonetheless, leaders endorsed better-coordinated efforts in partnership with youths to address youth unemployment occasioned by COVID-19. Furthermore, they agreed to involve more youths in national decision-making mechanisms and processes. 
The Commonwealth heads of government agreed to dedicate 2023 to youth-led action for inclusive and sustainable development. They called on youths in member countries to work with stakeholders and partners to build a more secure, sustainable, and prosperous future.
Human Rights
The heads of government at the 2022 CHOGM restated their commitment to the human rights enshrined in the Universal Declaration of Human Rights. They pledged to support the establishment of national human rights institutions or other similar mechanisms. 
The leaders resolved to strengthen the respect for human rights and share good human rights expertise and practices across the Commonwealth. Members who have not ratified and implemented certain international human rights agreements were encouraged to do so.
ALSO READ: British Company Pays $10 Million For Human Rights Abuse, But At The Detriment Of Kenyan Farmers
Gender Equality
Leaders looked at the most critical elements necessary for the successful achievement of gender equality. They agreed to implement best practices, legislation, and strategies to increase meaningful leadership opportunities for women. 
The Commonwealth leaders also agreed to recognize and celebrate the diversity and contributions of women and girls of all ages. They emphasized the inclusion of women and girls as agents of change. 
Furthermore, the Commonwealth leaders recognized the urgent need to address gaps in women's empowerment in all spheres. The leaders also highlighted that the meaningful participation of women in peace and security processes is critical to creating lasting peace.
Important Quotes by Youth Entrepreneurs at CHOGM 2022
Several youth entrepreneurs providing practical solutions in different parts of the world spoke at the 2022 CHOGM. These entrepreneurs shared their inspiring success stories about what led them to take action and provide real solutions to their communities and beyond. Take a look at some of them and what they had to say.
ALSO READ: A Look At African Union's Agenda 2063
Angelo Igitego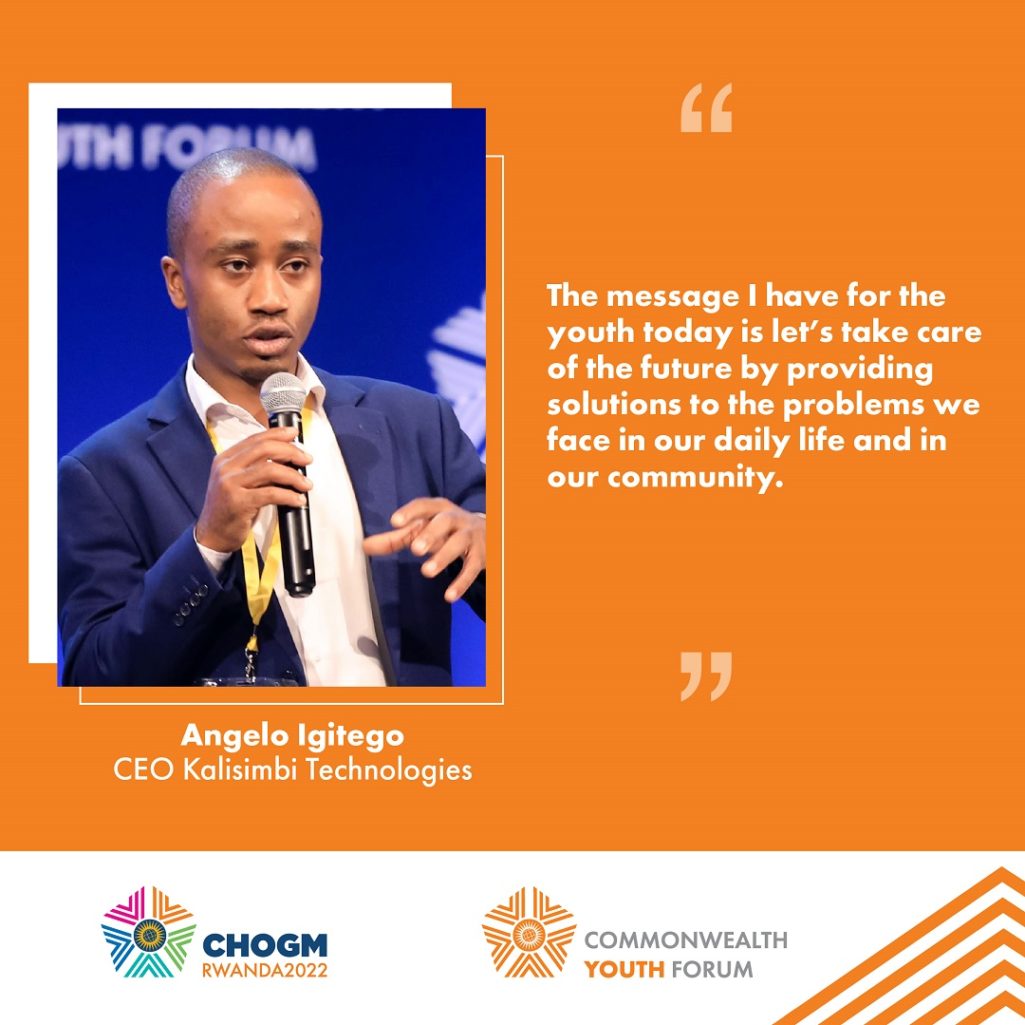 Angelo Igitego is the co-founder and CEO of Karisimbi Technology Solutions. Headquartered in Kigali, Rwanda, the IT company specializes in web development and information systems. Mr. Igitego is skilled in web application development and service marketing. He shared an empowerment story about how he started a company that helps hospitals to create and use electronic medical records.
Sharonice Busch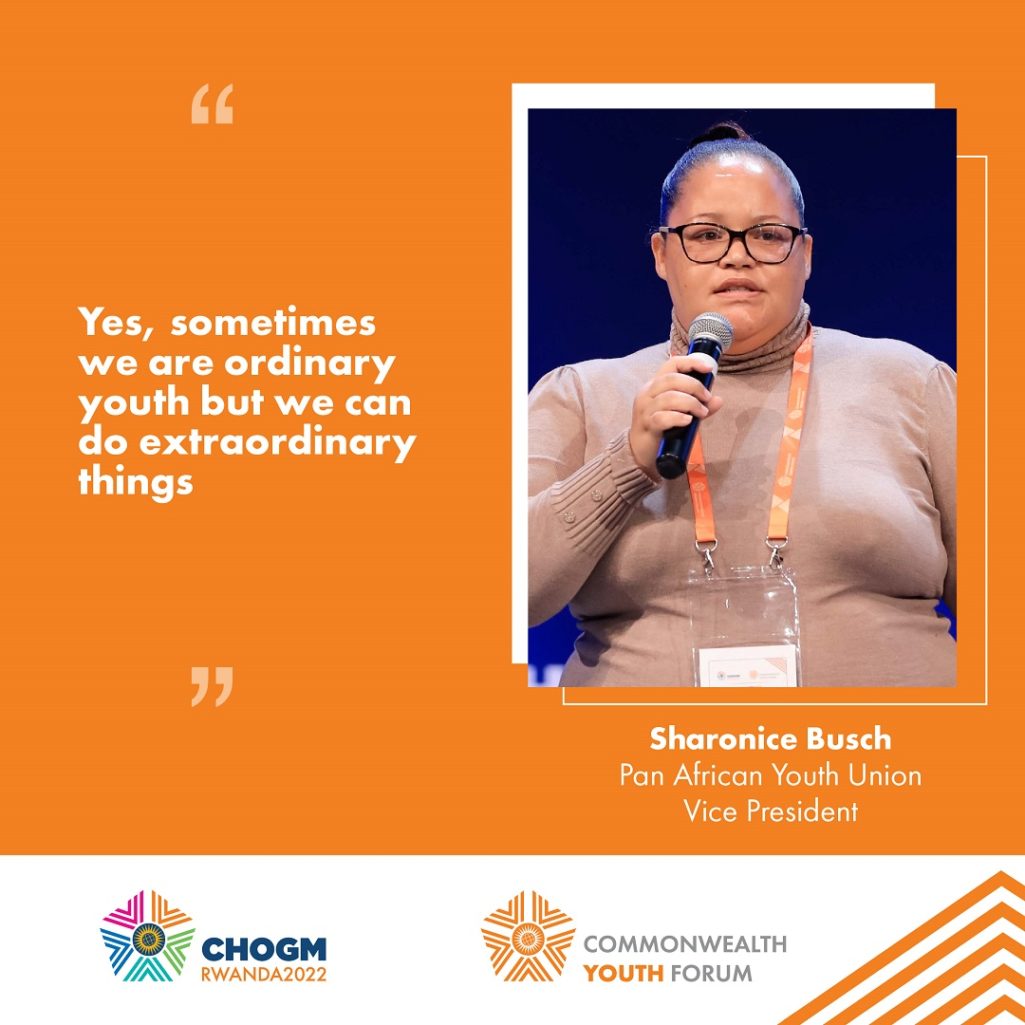 Sharonice Busch is the Pan African Youth Union vice president. She was born and brought up in Namibia. She joined the Children's Parliament of Namibia while in high school. She shared her journey from childhood to becoming the vice president of the Pan African Youth Union. Busch urged youths to work together to address the issues they face.
Kendell Vincent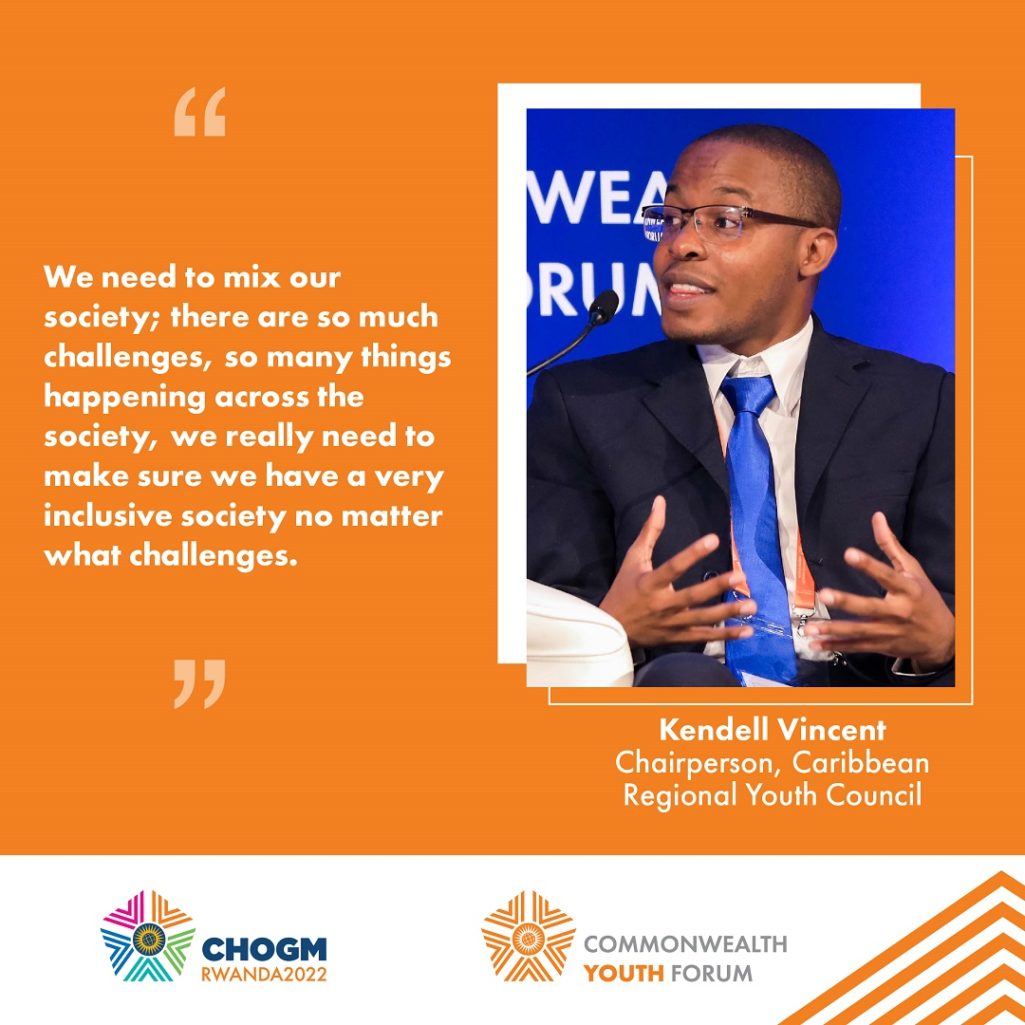 Kendell Vincent is another young entrepreneur present at the 2022 CHOGM. He is a youth development specialist and communications strategist. He serves as the chairperson of the Caribbean Regional Youth Council (CRYC). Vincent narrated his success story and encouraged Commonwealth youths to participate in offering solutions to society.
Alodie Iradukunda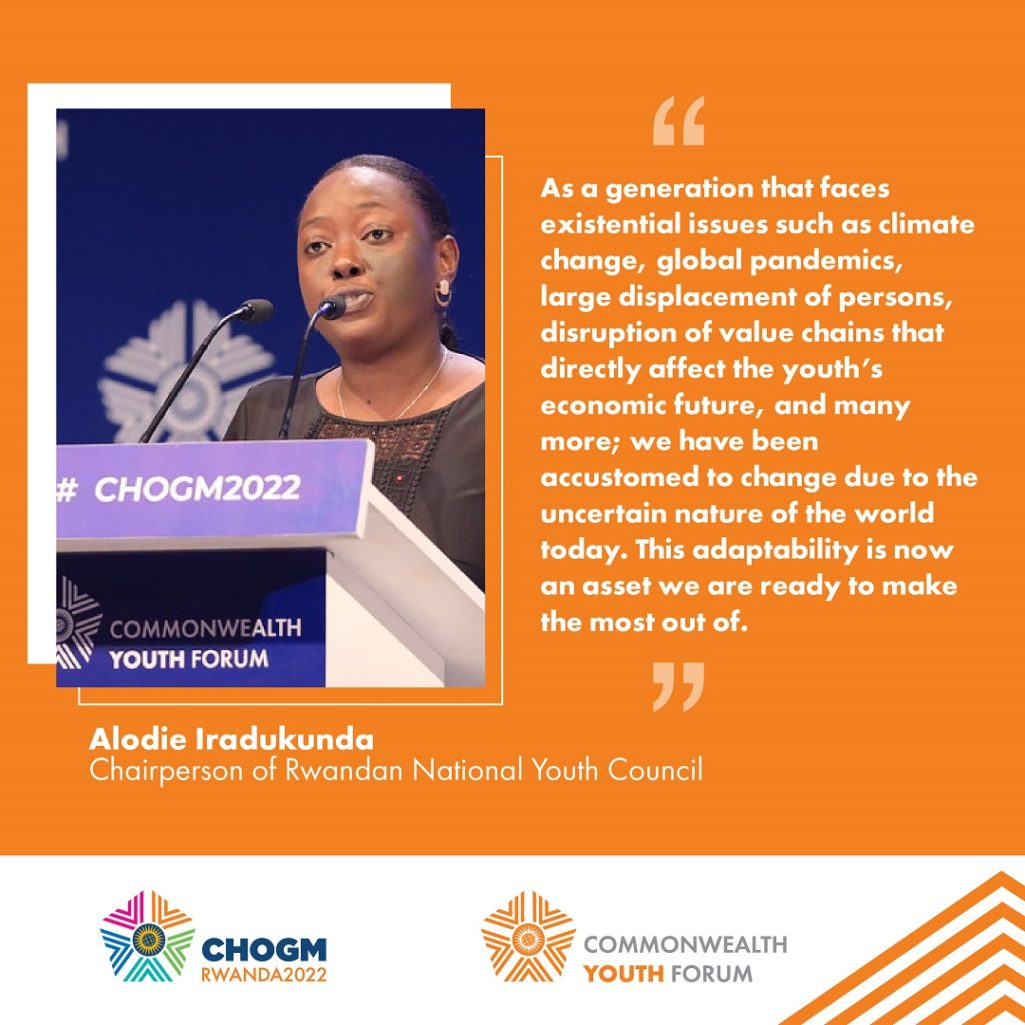 Alodie Iradukunda is a Rwandan entrepreneur and the chairperson of the Rwandan National Youth Council. Iradukunda is passionate about entrepreneurship and she believes it can change lives. She urged youths to leverage the power of technology to transform their countries for the better.
ALSO READ: See the African Entrepreneur Chosen To Strengthen UK-Africa Trade
Rijve Arefin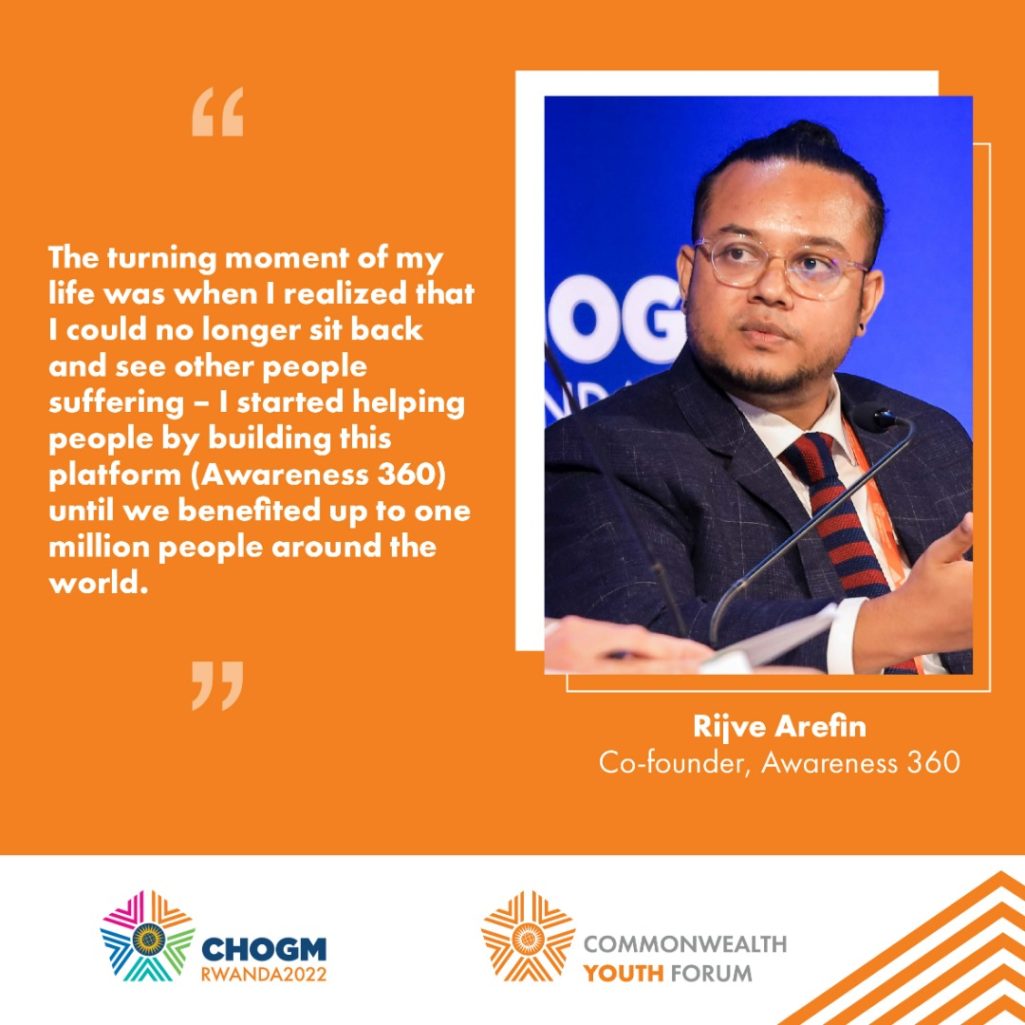 Rijve Arefin is a youth development consultant, youth activist, and award-winning community development practitioner. Arefin is the co-founder of Awareness 360. This is a global non-profit organization that empowers youths with mentorship, resources, and skills to do community service work. Mr. Arefin spoke about his success story and the impact his organization is making in over 30 nations globally.
Sagufta Janif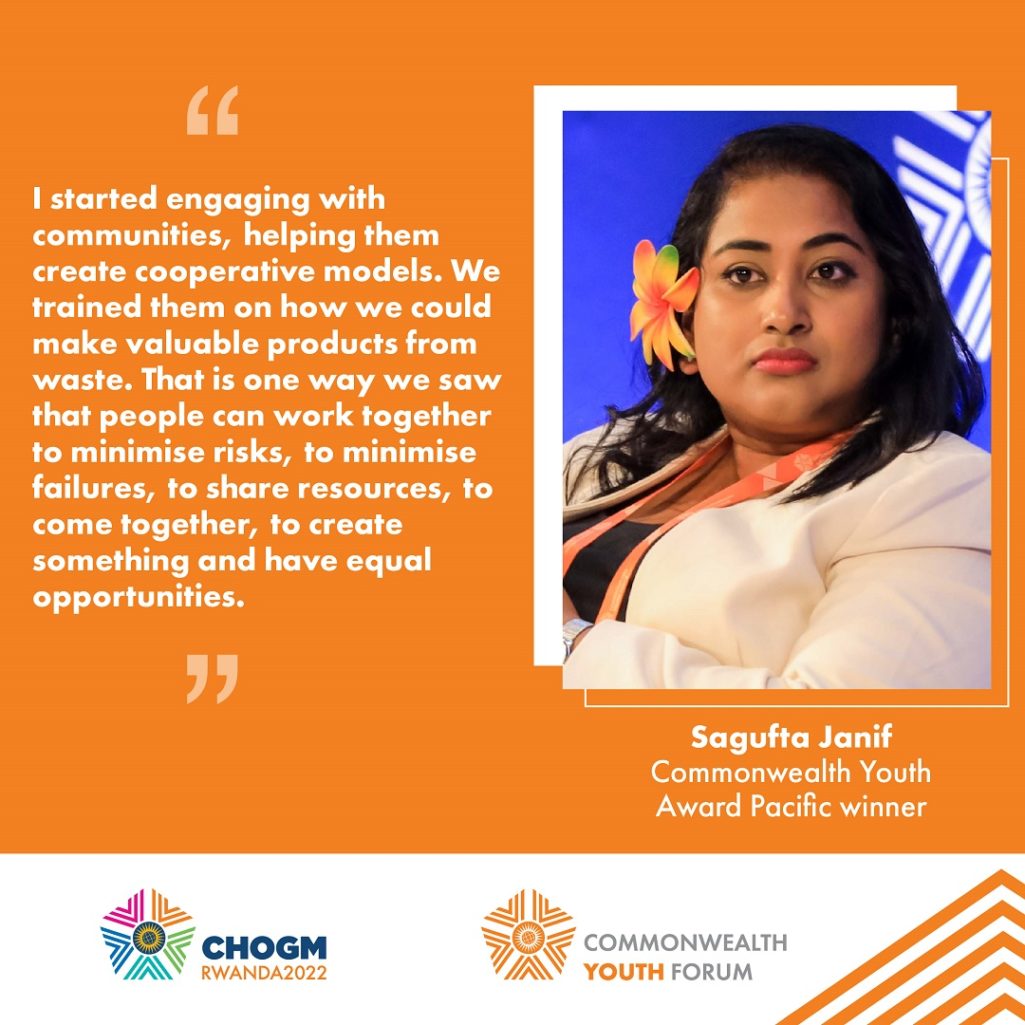 Sagufta Janif is a social entrepreneur from Fiji. She is known for her strong views and innovative ideas about waste management. Janif founded the Fusion Hub in 2017 to upcycle waste materials. The company has upcycled over 400 tonnes of waste. In addition, it has sold hundreds of products as home items and furniture. She was the winner of the 2020 Commonwealth Youth Award, Pacific region.
What some Commonwealth Heads of Government had to Say
Boris Johnson, UK Prime Minister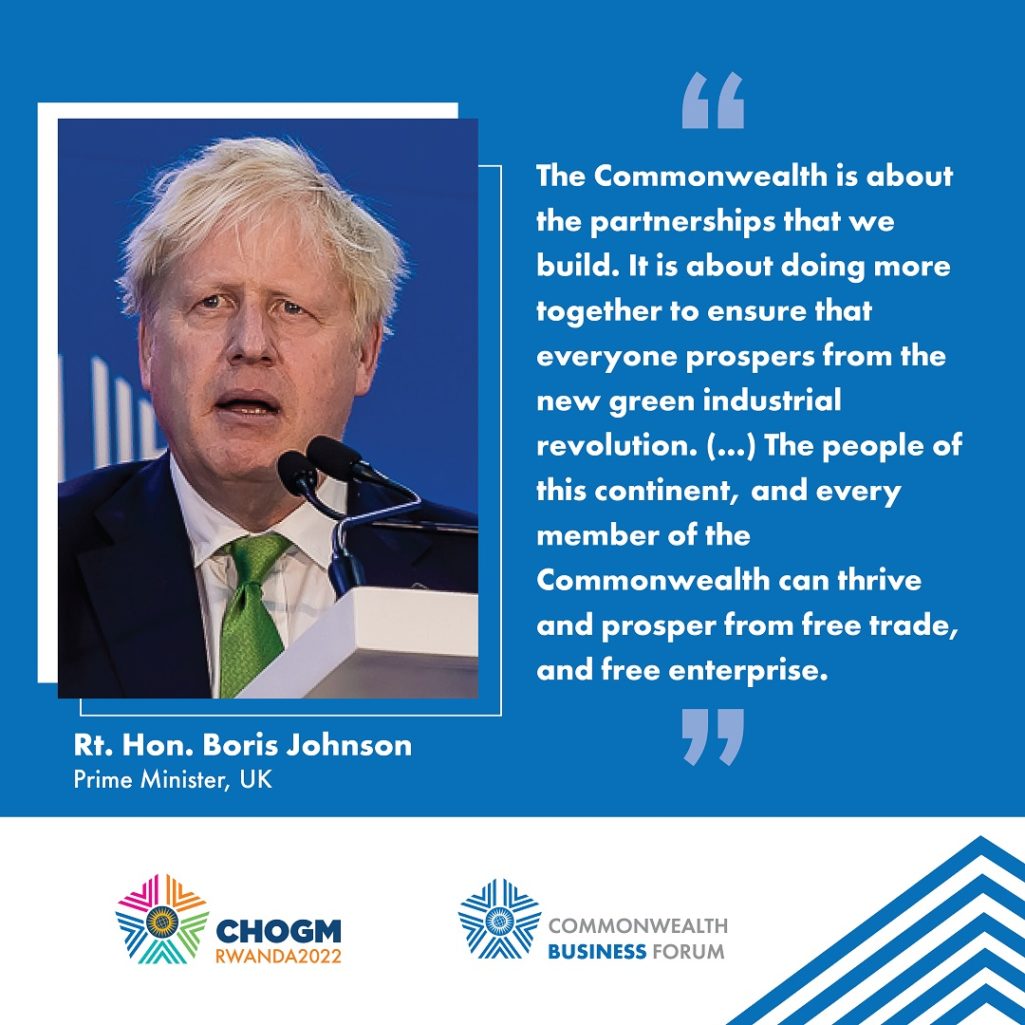 Boris Johnson, the UK Prime Minister, was one of the commonwealth leaders at the summit. His presence was significant because of his position as Commonwealth Chair-in-Office. He served in this role since assuming the UK Prime Minister's office in July 2019. 
In his remarks, Boris Johnson spoke about COVID-19 and its effects on Commonwealth countries. The UK Premier also touched on the impact of the Russia-Ukraine conflict on food supply systems. He handed over the chairmanship to President Paul Kagame, who will be the Commonwealth Chair-in-Office until the next CHOGM.
ALSO READ: Rwanda Has Offered To Take In UK's Undocumented Migrants. Here's Why
Patricia Scotland, Commonwealth Secretary-General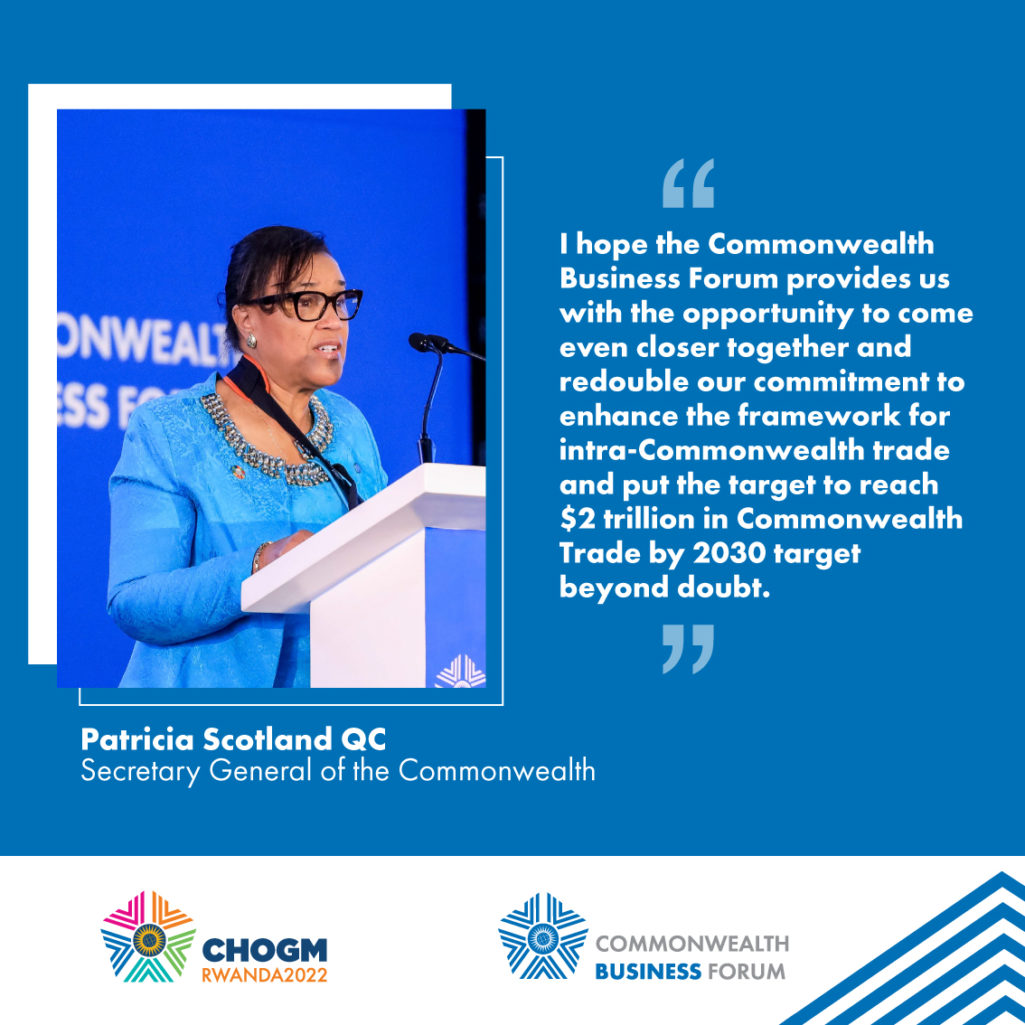 Patricia Scotland is the current Commonwealth Secretary-General, a role she has played since 2015. Her four-year term was extended in 2020 after the Commonwealth Heads of Government Meeting was postponed due to the pandemic. 
During the 2022 CHOGM, leaders reelected Patricia Scotland as Commonwealth Secretary-General for a second term. She urged Commonwealth leaders to deepen their commitment to strengthening the Commonwealth's advantage. 
Scotland was born in Dominica. At the age of two, she moved with her family to the UK. Lady Scotland is the first woman to be elected to this position and the second Secretary-General from the Caribbean. As Secretary-General, Patricia Scotland represents the Commonwealth publicity. She is also the CEO of the Commonwealth Secretariat.
ALSO READ: Germany Shows Interest In African Startups. See Why
Conclusion
Several global issues particularly affecting the Commonwealth countries were placed in focus during the 2022 CHOGM. These were discussed in different forums that brought together Commonwealth heads of government, industry leaders, and young entrepreneurs. 
In the end, the leaders adopted a communique, which lays out a series of agreed commitments and actions. It's now upon each member state to play its part to deliver a common future for the Commonwealth nations.