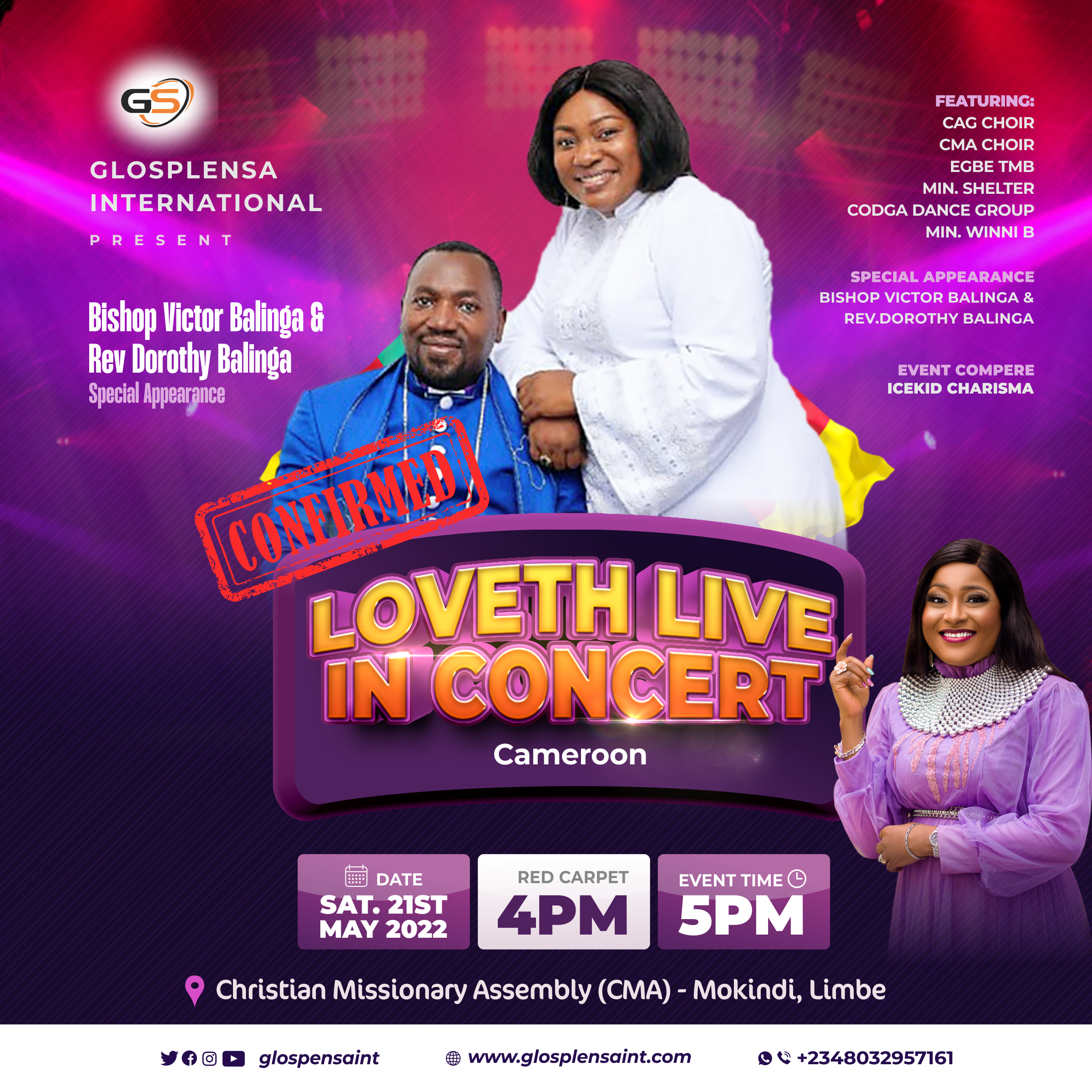 LOVETH LIVE IN CONCERT
This time it will be in another dimension.
Loveth Music
/ Loveth Iyonawan is coming with a powerful concert on the 21st of May.
This is not just a regular event, so you can't afford to miss it.
The man of the night will be no other than the billionaire rapper and comedian, His Excellency
Floyd Charisma
, all the way from the green city Kumba.
At the other hand we have the incredible producer. Henry Egbewat
He's a multi-talented artist and producer that have worked with almost all the top gospel artist in the country, he doubles as a singer. Come and witness him for yourself.
We just touch the other corner, we have minister
Emmira
a worshipper with a powerful voice, heavens will surely be open for you.
Several ministers and bands will be there.
No talk say you no be hear.
Small business talk will also be available for those that are in to business.
Let's met at CMA HALL MOKINDI LIMBE, on 21ST MAY 2022.