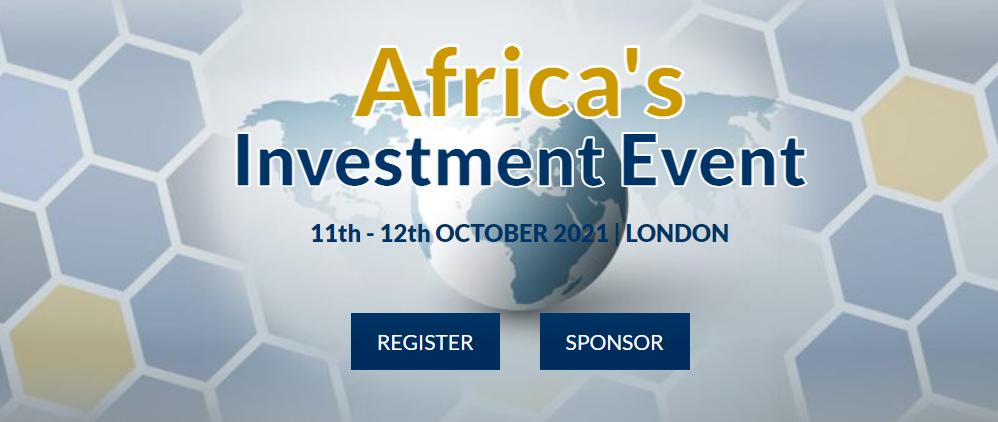 Investing in Africa Conference and Expo 2021
AFSIC – Investing in Africa is a large scale Event and Expo focused on matching business and investment opportunities in Africa. The event has grown over many years into one of the most important conduits of investment into Africa. Notable characteristics include:
The event is attended by many of Africa's most important investment firms
Networking is at the heart of AFSIC with multiple events allowing companies to meet appropriate investors
Dedicated Country Summits allow deep dives into some of Africa's most important economies
Sector Focused workshops and sessions allow companies to focus on one or more of Africa's high growth business sectors; e.g financial services, energy, agriculture, health etc.
Our sophisticated AFSIC African Investments Dashboard allows companies to upload investment propositions that can be viewed by Africa's leading investors prior to AFSIC so that highly efficient investment meetings can be held within the AFSIC event to finalise investment deals
AFSIC – Investing in Africa builds on a massive network across Africa, and high profile digital platforms enabling companies to grow their business, trade and investment across the African continent
About AFSIC – Investing in Africa
Our focus is on promoting Africa's leading business, trade and investment opportunities. Our team has enormous experience in promoting inward investment and business opportunities within Africa.
Current Team Members have:
Run an African Stock Exchange
Managed the largest Pan African Equity Fund globally
Built Stockbroking Companies in Africa
Invested across the African continent
Run a Listed Company in Africa
Raised Finance for Companies across Africa
Travelled to almost all parts of the African continent
Led investor missions across Africa with many of Africa's leading investors
How Can We Help You?
Our focus is on growing business, trade and investment in Africa. We can help you grow your business in Africa by:
Meeting Africa's leading institutional investors either at AFSIC – Investing in Africa, or at one of the investor missions that we may be running across Africa
Grow your Network across Africa by meeting business leaders from all parts of the continent at one of our many events
Promoting your Business Products, Services and Goods using our strong Digital Online Presence. FREE
Providing you with a strong digital presence when you profile yourself on our digital portals; allowing users to find you using our sophisticated and focused search capability FREE
Matching your Funding or Finance requirements to relevant global investors and businesses with an appetite for investing into your type of business
Obtaining FREE business opportunities from across your chosen countries in Africa, and selected business areas