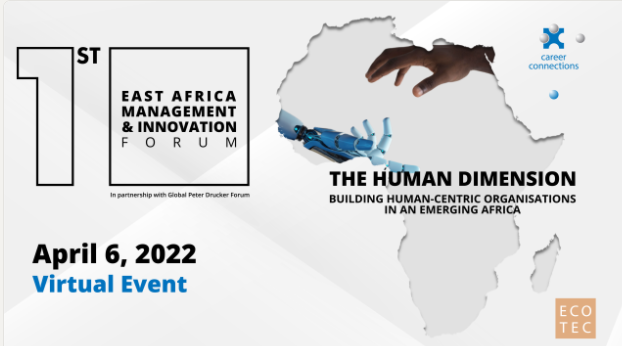 East Africa Management & Innovation Forum
Today we are encountering a new critical point on the course of human progress. Transformative developments including artificial intelligence, machine learning, genetic engineering and other breath-taking technologies challenge us with unprecedented questions and fill us with new anxieties about the potential diminishing role for the human.
Whilst in Africa many look to technology to provide confidence needed to navigate the uncertainty, the crises also highlights the human creativity and judgement essential to accomplish scientific breakthroughs and spur innovation.
The tension between the technocratic and humanistic forces is reaching breaking point. The East Africa Management & Innovation Forum (EAMIF) is an opportunity to learn what business leaders and management thinkers consider the most important about managing in the midst of disruptive events, technological transformation and an increasingly knowledge-based economy.