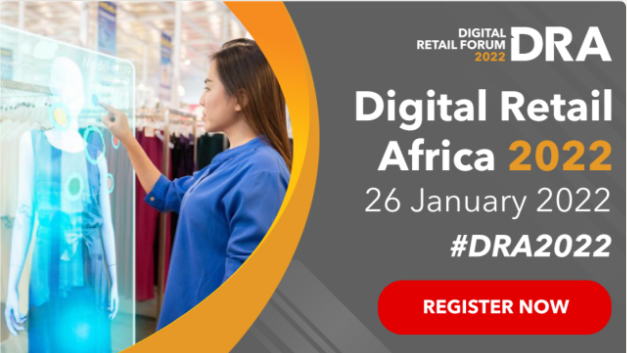 Digital Retail Africa 2022
Prepare for a New Era of Digital Retail
With the global pandemic acting as an accelerant, digital transformation across retail verticals has gained new momentum, seeing a rapid adoption of digital technology within the sector.
Customer expectations are forcing retailers to reassess the service they provide, not just in terms of convenience and pace, but engagement and enjoyability. DRA 2022 will focus on how emerging technology trends will disrupt the sector. We will also delve into how to survive by harnessing new tech to improve both Customer Experience and Operational Efficiency.
The goal of IT News Africa's Digital Retail Forum is to contribute to a constructive discussion on a number of key industry-specific issues:
Embracing the new normal – What are the best practices and what are the pitfalls to avoid in retail IT and business strategies?
Understand and exchange various strategies and tactics that will allow your organisation to achieve short-term results and long term excellence?
Unpack key digital transformation and innovation trends to differentiate value and overtake competitors.
Which IT investments will deliver better ROI along customer-centric strategies?
Understand the need of developing an omni-channel strategy in the new normal.