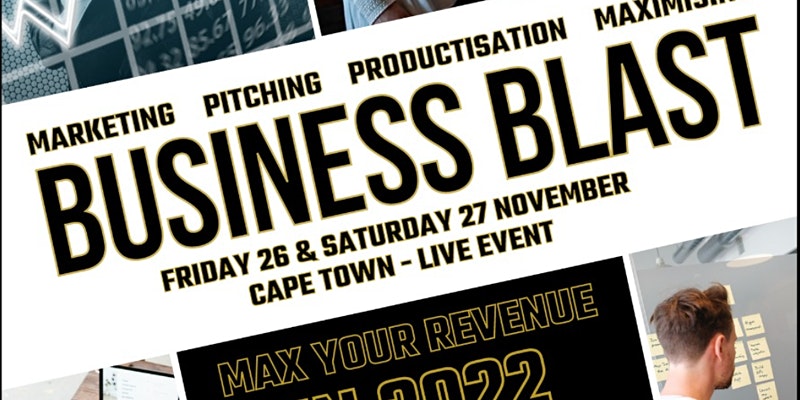 Business Blast 2022
LIVE – Get away from Zoom for 2 days and set up your business for 2022
About this event
Do you have any idea how to pitch your business?
Have you got a great idea but it hasn't really got traction yet?
Do your know how to scale your current business?
Do your marketing and sales leave a lot to be desired?
Led by Mike Handcock & Landi Jac, 4X Amazon #1 best selling authors, winners of the 2020 Global Speaking Presidents Award and APAC Business award in Conscious Leadership, Mike and Landi will be guiding you on a journey of self-discovery that will provoke, inspire and educate you – preparing you for having a very successful 2022.
What you can expect at Business Blast
To work individually and in teams on the 2022 concepts of business
To learn how to scale a business in these times
To understand the little talked about real reasons businesses succeed or fail
To learn how to pitch and market an idea
To find out how to build the right blueprint for your business model
To get you ready for sales and marketing increases that will surprise you
To find out how environment, and clarity affects your results
To learn a sure-fire 2022 marketing system
There will be two guest speakers at Business Blast 2022, including an expert on Social Media marketing.
Most of all – you will have a lot of fun, meet wonderful new like-minded people and come away with fresh thinking and inspiration to have an amazing 2022.
Registration is at 8.45am on Friday 26 November.
The event finishes at 5pm on both days.