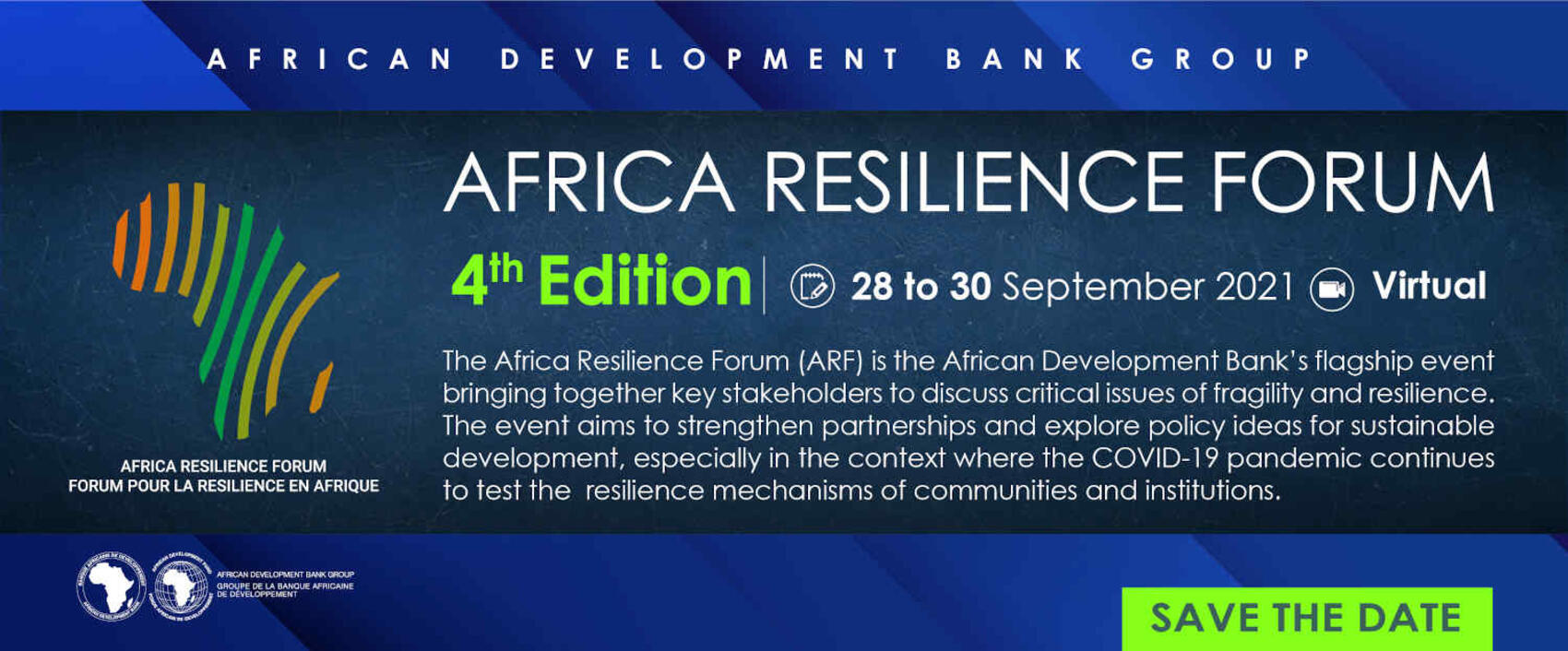 Africa Resilience Forum – Fourth Edition
The Covid-19 pandemic continues to test the resilience of communities and institutions across Africa. This situation calls for a stronger collaboration among development partners and innovative responses for building long-term resilience.
The fourth Africa Resilience Forum presents an ideal opportunity for stakeholders to pool resources and discuss these critical issues. The flagship event aims to strengthen partnerships and explore policy ideas for sustainable development, especially in the context of the pandemic.
The theme for this year's ARF is " Covid-19 and Beyond: Working Together for a Resilient Society "