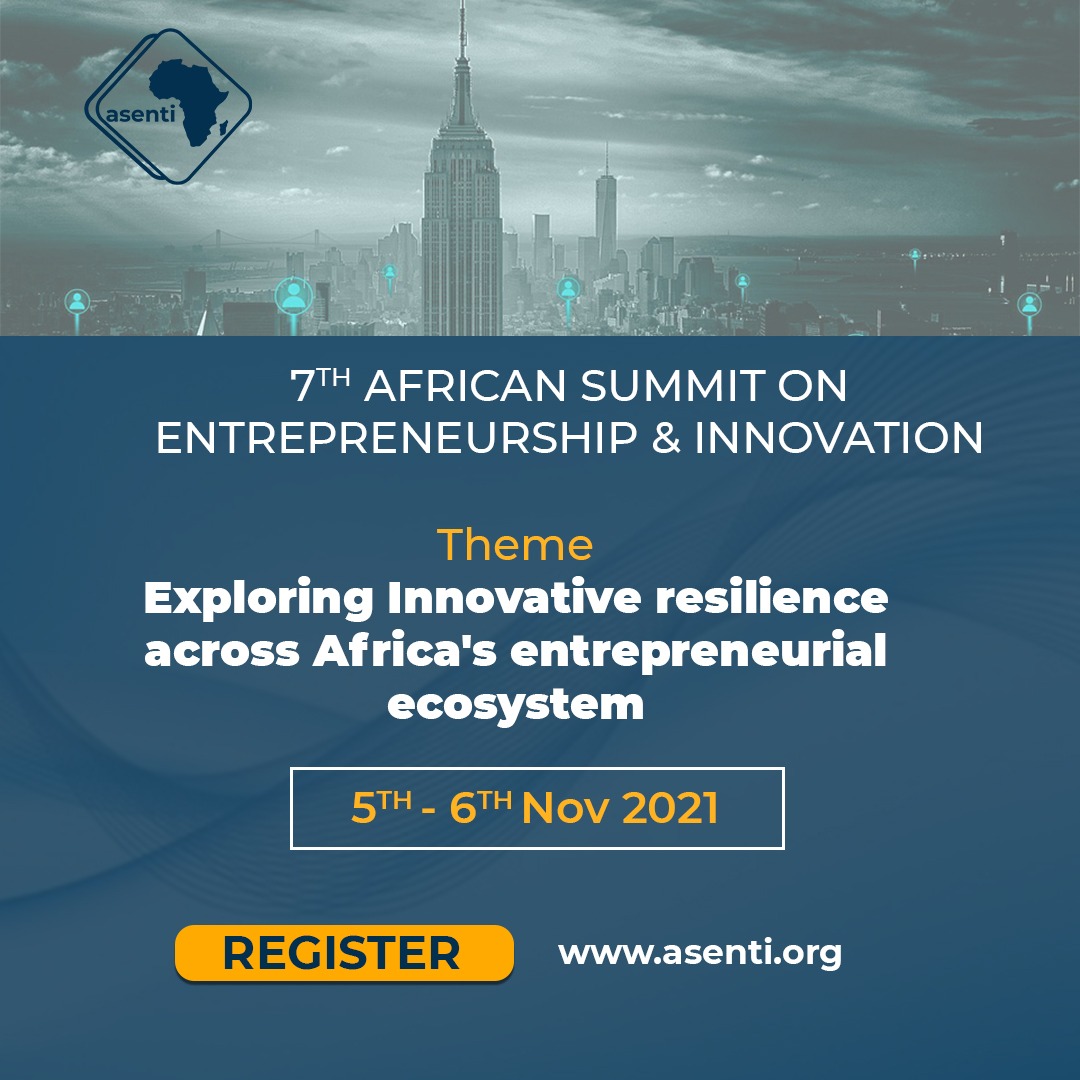 7th African Summit On Entrepreneurship And Innovation
ASENTI 2021, is designed as a premier impactful virtual business summit that will bring together bringing together 500+ delegates and over 30+ speakers from across Africa and globally, 30 countries and over 50+ investors and investing companies globally.
ASENTI is Intensive leadership, Innovation and entrepreneurial development and opportunity to network with our partners and speakers from across a cross the world.
ASENTI 2021 focuses on several pillars; such as manufacturing, agri-business, green energy, health innovation, start-ups financing, Cybersecurity, fashion, film, media, technology, and much more to empower the youth of Africa.
Due to COVID-19 pandemic we will be hosting ASENTI Virtual conference on 5-6th November 2021. The summit bring together top industrial leaders from Africa to share knowledge on business, leadership and Innovation. Speakers, startups, policy makers, Health innovators, Agritech, Startups, banking and Fintech companies, media, CMS, Investors, Manufacturing, Cyber security, Green energy, climate change experts and scholars.