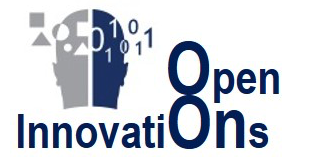 2021 Open Innovations (Virtual) Conference
This is the call for papers for the 2021 International Conference on Open Innovations to be held virtually. The conference will run from the of 24 – 26 of November 2021. We invite the submission of Full Research Papers (FRP); Short Research Papers(SRP), Reflection Papers (RP), Student Colloquium Papers & Posters(SPP), Workshops & Tutorials (WT), Research Development Symposia (RDS), Invited Talks (IT) and Showcases & Exhibitions (SE) to the 2021 Open Innovations (OI) Conference. The 2021 Open Innovations theme, "Making Innovation Inclusive" invites submissions that explore the changing nature of innovation practices, principles, applications and teaching in an era of profound "disruptive" change in all spheres of our society. Disruptive Innovation is now seen as an imperative that underpins human progress, with societal changes exemplified by Schumpeter's 'creative disruption' and Christensen's 'disruptive technologies'. These "Disruptive Innovations", partly influenced by digital technologies, have resulted in a dramatic transformation of established industries and the global business landscape as well. The implications deriving from this transformation provide ample opportunities for researchers, innovators, inventors and entrepreneurs to better advance the open innovation discourse and development in Africa.
Key questions deriving from this transformation include the following:
How is digital transformation shifting the traditional boundaries of innovation agency, innovation processes and outcomes?
In the current knowledge-based society, what are the emergent forms of products, service platforms, infrastructure systems, applications, financial systems, marketing systems, educational approaches, STEM and governance systems appropriate for development of innovations?
How are innovation ecosystems emerging in light of the increasingly dominant paradigm of the "sharing economy"?
How can digitization and innovation remain context-relevant and sustainable?
Given the multidisciplinary and interdisciplinary nature of Open Innovations, we invite submissions from all disciplines that engage with innovations in various contexts of emerging and developed economies.