4th Annual Caribbean Future Summit
ATTN: Caribbean Future Summit
LOCATIONS: Global Virtual Program
The Caribbean Future Summit launches at the start of a new decade during an unprecedented and uncertain time in the region's history.
Last year's edition of the Caribbean Future Summit served to highlight some of the most pressing contemporary challenges and potential solutions facing the Caribbean in regards to tourism and pandemic preparedness. The theme was "Tackling Unemployment: The Caribbean's Future Digital Economy and Digital Workforce".
This year will focus on galvanizing local and diaspora communities to tackle tourism workforce challenges, shortages, and technological disruptions within the region. The theme is "From Diaspora Engagement to Investment: Connecting to the Caribbean's Economic future Pillars: Tourism, Technology, and Talent
The program structure is action packed with debate workshops, panels, keynotes,networking sessions and more.
The program is a part of a regional series powered by the Global Startup Ecosystem (GSE). With the successful launch of annual programs such as the Africa Future Summit, Latin America Future Summit, Europe Future Summit, the launch of the Caribbean Future Summit comes with an added layer of urgency as the region strategizes on diversifying its economy during a global pandemic that has hit tourism economies the hardest.
To join this multi year initiative, please RSVP for free via www.caribbeanfuturesummit.com. For more information on tickets, sponsorships, and partnerships, please email the team at [email protected] .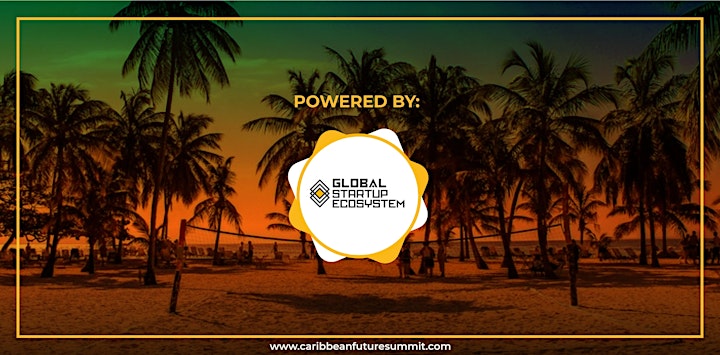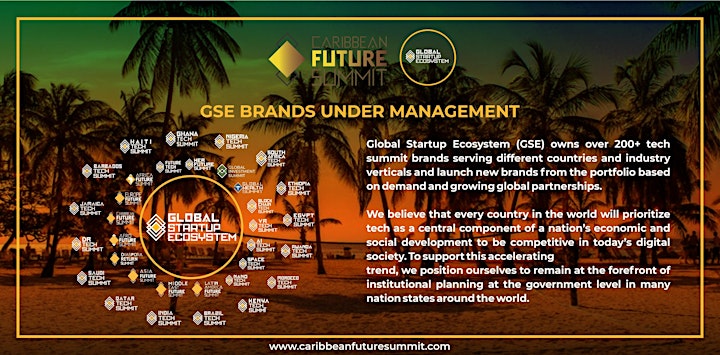 About Caribbean Future Summit: The Caribbean Future Summit is one of the world's most iconic summits curating an active network of investors, tech entrepreneurs, celebrities, politicians and business moguls. Each year the program gathers pioneers from across the Caribbean and around the world to address and tackle challenges that affect the Caribbean's future. The summit serves as a platform for influencers who are sourcing innovative solutions and partners that leverage exponential technology to accelerate the Caribbean as the world's leading tech, tourism, and creative hub.
About Global Startup Ecosystem (GSE): Global Startup Ecosystem (GSE) is an education tech recruitment company. With a mission to prepare millennial and future generations for the digital age. GSE brings together both private and public stakeholders to address humanity's greatest workforce challenges. The platform hosts a series of employer customised accelerator programs, global tech summit gatherings and skills training programs for its membership community. As home to the world's first digital talent career accelerator program, GSE supports a fast growing network of remote tech professionals. GSE aims to up skill 1 billion people by 2030. www.globalstartupecosystem.com