3000 Year Old King Tut Statue Is Up For Auction In London. But Was It Stolen?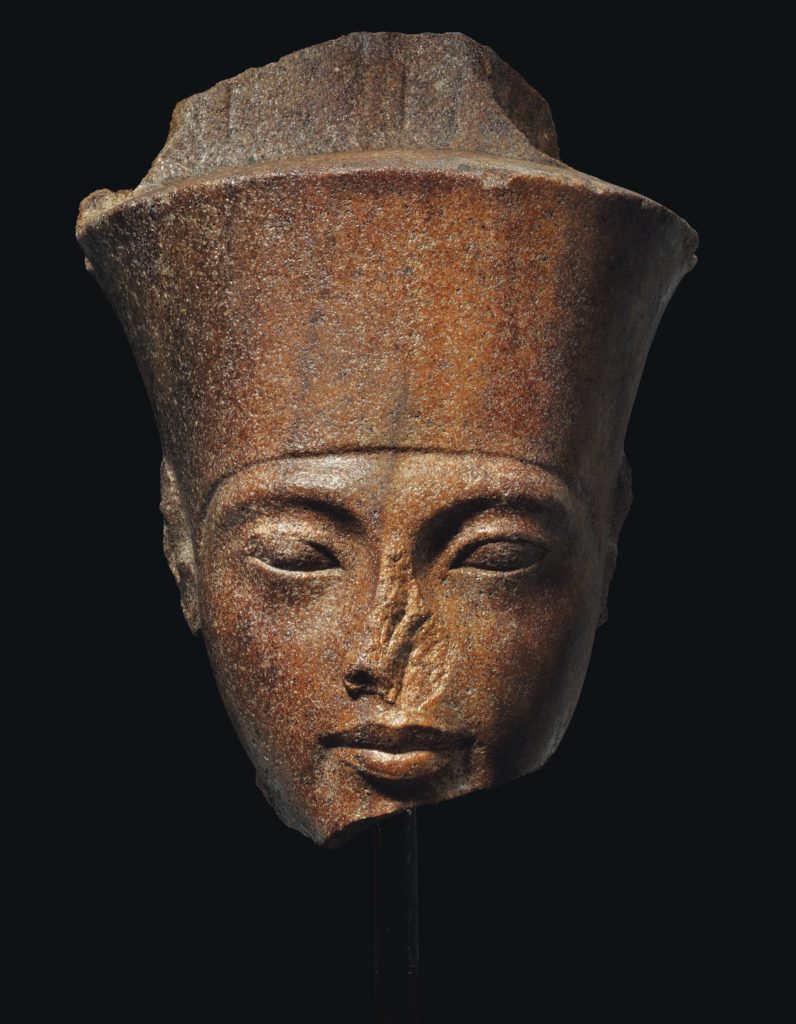 Many African countries are calling on their European counterparts to return ancient relics looted from Africa. The auction of a 3,000-year-old Tutankhamun statue is supposed to happen at Christie's auction house in London on July 4. However, Egyptian authorities are doing all they can to stop the auction.
It is believed the relic was stolen from Luxor's Karnak temple. Consequently, the Egyptian authorities say Christie's needs to prove the artifact left the country legally. Speaking on the matter, the head of Egypt's supreme council for antiquities, Dr. Mostafa Waziri said,
"We will do our best to stop this auction immediately. We will talk to the Egyptian foreign ministry and our ambassador in London to do our best to stop it, as we have to check."
Controversy on the ownership of the Tutankhamun statue
The 28.5cm-high statue is a brown quartzite head of the boy pharaoh, Tutankhamun. The Tutankhamun statue has drooping lower lips and slanting eyes of an almond shape. However, there is a deep depression between the eyebrows and the eyes. Consequently, the sale of the Tutankhamun statue will likely raise over £4m. The former Egyptian minister of antiquities, Dr. Zahi Hawass, said,
"I don't think Christie's have the papers to show it left Egypt legally; it's impossible. Christie's has no evidence at all to prove that, and therefore it should be returned to Egypt."
The Egyptian foreign ministry said it has asked Christie's to provide documents to show the ownership of the statue. Also, the ministry has reached out to U.N. culture and education agency as well as British authorities to stop the sale. Consequently, the Egyptian Embassy in London reached out to the British Foreign Office asking for a halt to the sale. According to a Facebook post by the Egyptian Ministry of Antiquities, Egypt is asking for the return of the Tutankhamun statue.
Christie's says the auction is legal
On Tuesday, June 11, 2019, Christie's released an image of the 3,000 years old Tutankhamun statue. Christie's listing also says the statue "exudes strength and serenity". According to Egypt's 1983 law to regulate antiquities ownership, any ancient artifacts in the country are state property. The only exceptions are "antiquities whose ownership or possession was already established at the time this law came into effect." However, Christie's says the sale is legal. In an email to Fox News, Christie' said,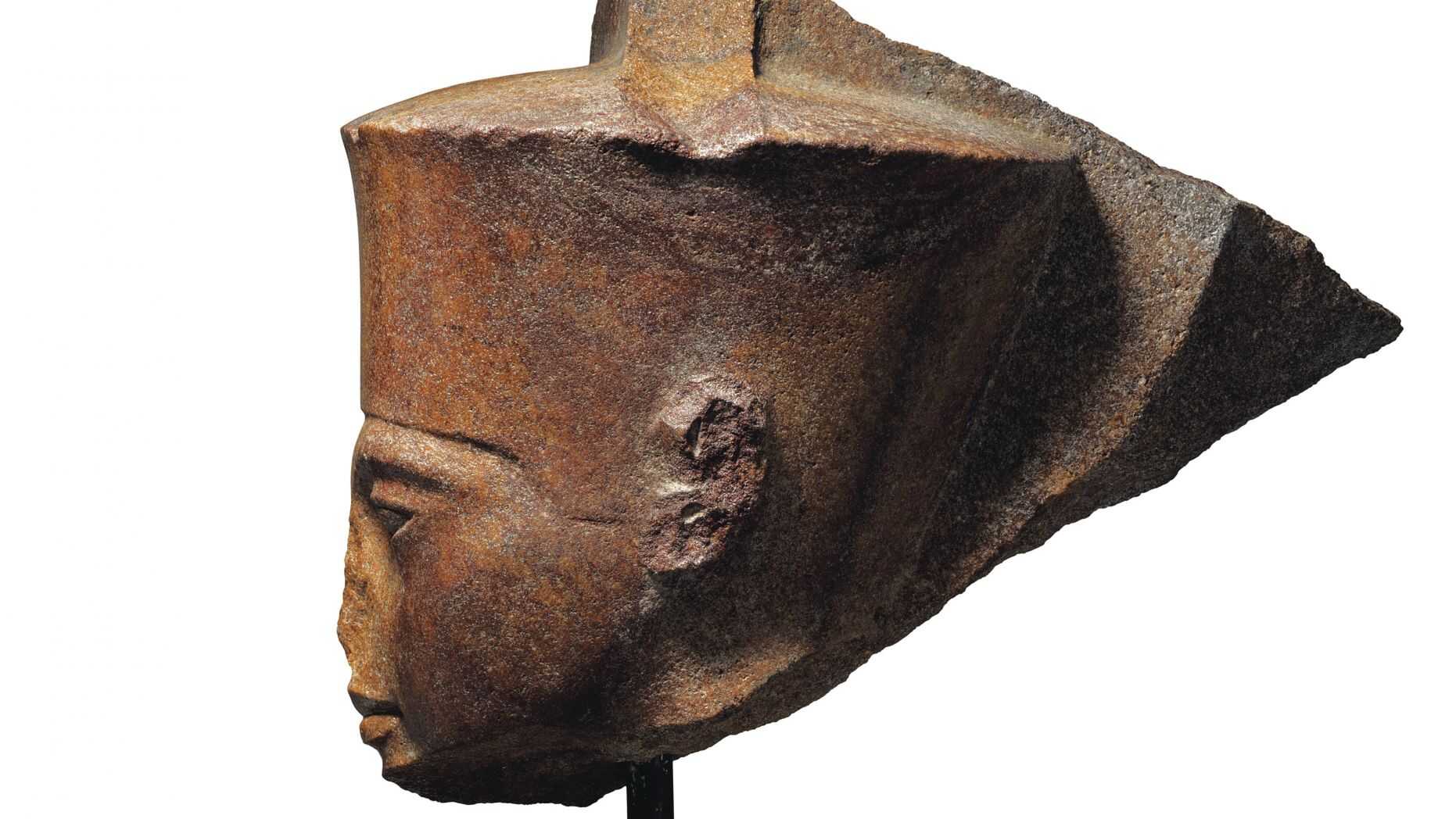 "Ancient objects by their nature cannot be traced over millennia. It is hugely important to establish recent ownership and legal right to sell which we have clearly done. We would not offer for sale any object where there was concern over ownership or export. The work has been widely exhibited and published and we have alerted the Egyptian Embassy so they are aware of the sale. There is a long-standing and legitimate market for works of art of the ancient world, in which Christie's has participated for generations. Christie's strictly adheres to bilateral treaties and international laws with respect to cultural property and patrimony."
According to Christie's, The Resandro Collection is the owner and seller of the Tutankhamun statue. Christie's describes The Resandro Collection as "one of the world's most renowned private collections of Egyptian art". Tracing the ownership of the statue, a Christie's spokesperson said,
"[The Resandro Collection acquired the sculpture] from Heinz Herzer, a Munich-based dealer, in 1985. Prior to this, Joseph Messina, an Austrian dealer, acquired it in 1973-74 from Prinz Wilhelm von Thurn und Taxis who reputedly had it in his collection by the 1960s."
Conflicting theories about the boy king
There is a theory that King Tutankhamun was a weak and sickly youth before his mysterious death around age 18. In 2014, a BBC documentary performed 'virtual autopsy' on the king. The result showed the king died of a genetic bone-wasting disease and a club foot. Also, the head of Egypt's anti-smuggling at the ministry of antiquities, Dr. Shaaban Abdel-Gawad said,
"[We are] studying the [Tutankhamun statue] auction files in preparation for taking the necessary measures. If it is proven that any piece is illegally exported, all legal procedures are taken with Interpol, in coordination with the Egyptian ministry of foreign affairs in order to ensure its return. We will not tolerate or allow anyone to sell Egyptian influence at all."