Does Welcoming 2,000 Afghan Refugees Put Uganda Under Security Threat?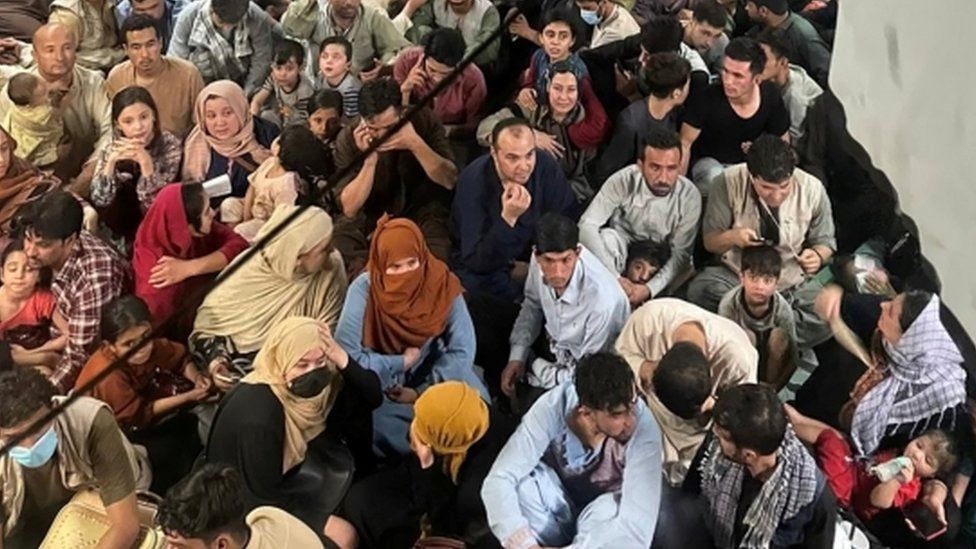 Ever since the Talibans took over power in Afghanistan, western nations have worked effortlessly to evacuate citizens and refugees alike from the war-torn nation. The United States has evacuated over 3,000 American citizens, the United Kingdom over 11,000, and France over 1,000. However, what has gone beyond the radar is the African country that has stood up, like the big boys, for the Afghan refugees. In this opinion post, we examine the full details surrounding Uganda's program for evacuating 2,000 Afghan refugees.
Background Story
Since the ascension of Kaguta Museveni to power in 1986, Uganda has left its doors open to refugees fleeing war and other hostile conditions in their home nation. Currently, the East African nation is home to over 1.4 million refugees, most of whom are South Sudanese who fled the Sudan-South Sudan war. There are well-planned refugee settlements designed for these evacuees. There, refugees receive world-class care and government support.
Uganda became the first African nation to receive refugees from Afghanistan after a request from the U.S. government.

The East African nation is the top fourth refugee host in the world, with nearly 1.5 million displaced people living within its borders.https://t.co/B1fsEf4Q7n

— The New York Times (@nytimes) August 25, 2021
Last week, in collaboration with the United States, Uganda received—and agreed to—a request from the United States to temporarily take in 2,000 Afghan refugees. Consequently, the Ugandan government has worked tirelessly to bring the Afghan refugees into the country. On August 25, the first set of refugees arrived Ugandan soil. While giving more details about the program, the Foreign Ministry said,
"Following last weekend's events in Afghanistan, the U.S. government has reached out to several of its international partners, including Uganda, to assist in the likely need to temporarily house some Afghans and international citizens who may be evacuated."
Evaluating the Concerns with Uganda's Evacuation of Afghan Refugees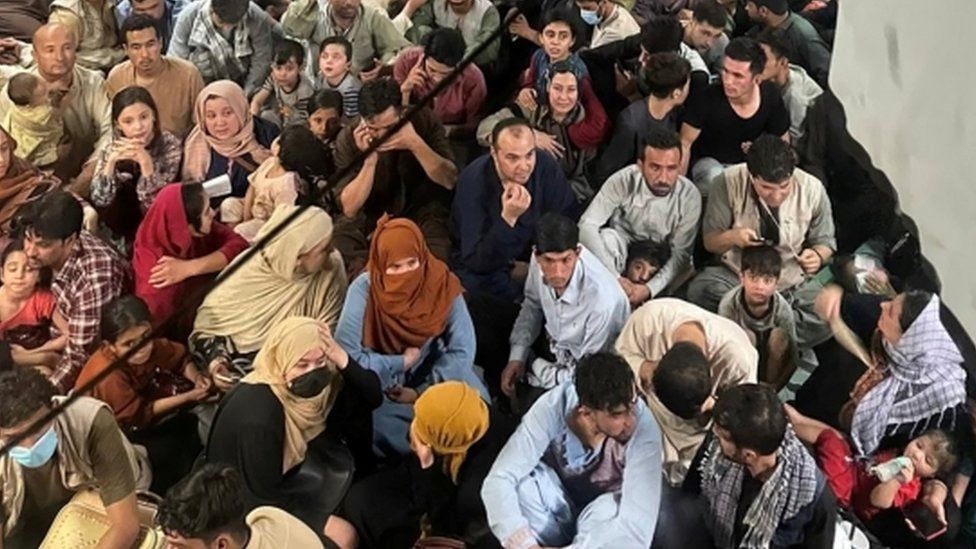 Many foreign policy discussions among Western superpowers center around illegal immigration/acceptance of refugees. This is due to rising terrorist attacks in these climes perpetrated by illegal immigrants and/or refugees. Similarly, Uganda's foreign policy will have to deal with this big question as they welcome Afghan refugees. Thus, the million-dollar question is; Should Ugandans lose sleep over the Afghan refugees?
Firstly, due to the COVID-19 pandemic, if the Ugandan authorities do not properly coordinate refugee settlements, the refugees—and by extension, the country—risks battling a surge in COVID-19 outbreak. Interestingly, the Ugandan authorities insist that the evacuation is carried out in accordance with COVID-19 protocols. With over 1,500 foreigners coming in, the authorities must be up and doing to keep the impressive record going.
Besides a disease outbreak, another concern for the Ugandan authorities will be a potential security. On August 26, France announced that a court in Paris convicted one of the Afghan evacuees who broke surveillance. The man, Ahmat M., is one of five people who were under surveillance after their arrival in France as part of an investigation into potential links with the Taliban.
Another man (not Ahmat) is suspected to be working for the Taliban despite helping France evacuate nationals and Afghans in danger. Similarly, the Ugandan authorities must step up surveillance to ensure that they nip any security threats in the bud.
What Uganda stands to gain from Welcoming Afghan Refugees
Uganda's decision to welcome Afghan refugees becomes more laudable when you factor in the fact that it is the only African nation involved. Although to the ordinary eye, there is little or nothing to gain from refugees. However, foreign affair analysts believe Uganda has a lot to gain from this evacuation.
Firstly, working on programs like this with the US government opens the nation up to more aid, grants, and project financing from the United States. With the economic impact of the pandemic, this is one benefit that will come in handy for Uganda.
Furthermore, the refugees themselves can be of benefit to the Ugandan economy. All over the world, several examples abound of refugees who have integrated themselves into their host communities and gone on to achieve great things. Sergey Brin of Google, Albert Einstein, Freddie Mercury, and Thabo Mbeki (former President of South Africa), were once refugees. Similarly, with the right environment, these Afghan refugees can stay back and achieve great things in and for Uganda.
Reactions Trailing Uganda's Decision to Accommodate Afghan Refugees
Since the Ugandan government agreed to take in refugees fleeing the Afghan crisis, people have taken to social media to voice their opinions. Below are some of the reactions.
The first batch of Afghan refugees have arrived in Uganda.

The group landed at Entebbe International Airport aboard a private chartered flight on Wednesday morning, Uganda's foreign ministry said in a statement. pic.twitter.com/3qVhhQm9jP

— NewsWireNGR (@NewsWireNGR) August 25, 2021
This headline here sums up Uganda's profiteering from human suffering, and extortion from donors in the name of refugees, therefore also a financial incentive to see our regional conflicts perpetuated, rather than building regional peace, for example: https://t.co/NC0DgEZm0R pic.twitter.com/XyegNMmu8B

— Hussein Lumumba Amin (@LumumbaAmin) August 27, 2021
#Uganda's Museveni – in power since 1986 – has played 7 successive US administrations. His troops fight battles for us and takes in refugees when we screw up.

This has given his regime a literal free pass to violate Ugandans' human rights with impunity.https://t.co/hgaXu5ZJ8k

— Jeffrey Smith (@Smith_JeffreyT) August 26, 2021
@UN @POTUS Please help me understand why Turkish refugees are being said into the hands of the Ugandan Dictator?? Refugees need peace and safety not being sent to another war zone! Uganda is NOT SAFE for its own citizens let alone refugees. Don't play politics with human lives!

— Divoc1920 (@divoc1920) August 27, 2021
I don't see any difference between the current situations in Afghanistan and Uganda just two countries in the same situation but on different continents,Ugandans are living as refugees in Uganda with many running away every day to Arab countries in guise of seeking for jobs 👇 pic.twitter.com/VhccOGp1Vc

— Trent M🤔 (@SAMMEX90) August 27, 2021
 Conclusion
The Ugandan government continues to help hundreds of Afghan refugees flee the Taliban, and rightly so. As more of these refugees enter, it remains to be seen how the authorities will handle the situation. We want to hear from you. Do you think Uganda has accepted a task it cannot handle? Is Uganda in any position to accommodate refugees in the first place? Let us know what you think in the comments.