Citizens Are Fighting South Africa Power Outages Using Renewable Energy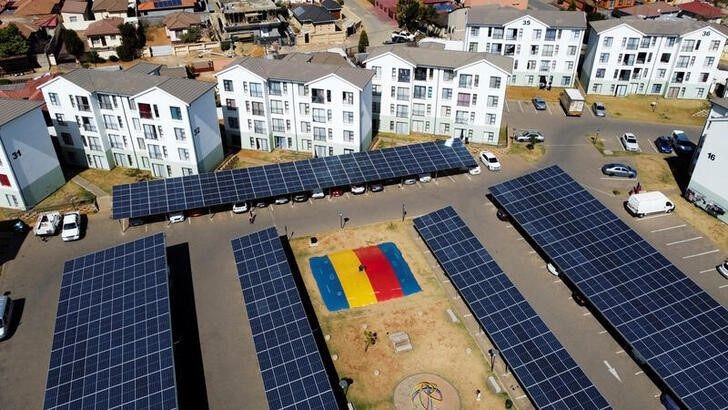 The incessant South Africa power outages have been a source of frustration for businesses and residents in the country. However, those that can afford it are turning to solar energy for steady electricity. Pierre Moureau is one of those with solar panel-covered roofs.
The frequent South Africa power outages have led to public criticism of President Cyril Ramaphosa. The President has promised to remove bottlenecks in the way of renewable energy adoption. However, many South Africans are tired of waiting on government promises.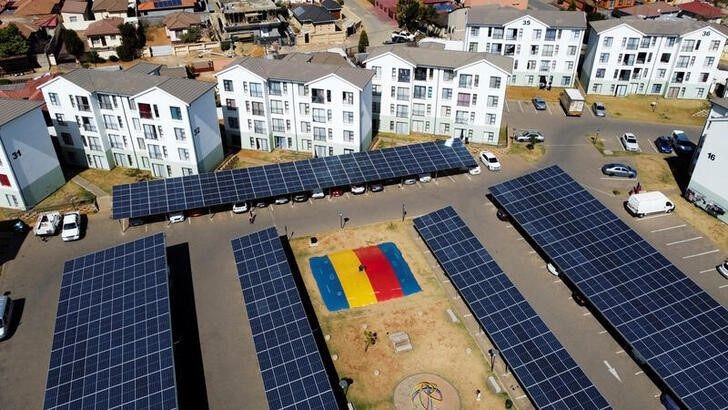 Like 68-year-old Moureau who works as a financial planner, others who can afford it are covering their roofs with solar panels. The frustration from needless South Africa power outages is driving up the demand for small-scale solar installations. Explaining his decision, Moureau said,
ALSO READ: These 10 Cultural Villages In South Africa Will Change Your Perception Of African Civilization
"I have my standard of living. I want to live in a certain kind of way. I can't imagine living without electricity. Every minute I am without power cost me money. It is that simple."
Looking at the energy problem from a positive angle
They say when life gives you a lemon, make a lemonade out of it. While South Africa's power outages are a serious source of concern due to their negative impact on the industrial sector, adopting renewable energy rather than turning to diesel generators is welcomed.
In the first half of 2022 alone, 2.2 billion rand ($135 million) worth of solar PV panels was imported into South Africa according to Reuters analysis. In total, that's about 500 megawatts of electricity generation at peak capacity.
When they are installed, they will add to the projected 2.1 gigawatts of small-scale solar energy generation capacity already in existence. That is about a 24% boost to the existing installation energy generation capacity.
These stats trump what the government has been able to purchase in a decade of its utility-scale solar strategy. South African Photovoltaic Industry Association former spokesman, Frank Spencer called it a silent revolution. In addition, he said, "the government is yet to realize how big the industry has become".
The cause of frequent power outages in South Africa
Since the last decade, South Africa's energy crisis has become worse with increasing scheduled and unscheduled outages. In 2021, the number of planned South Africa power outages was 1130 hours. That was the highest in the nation's history.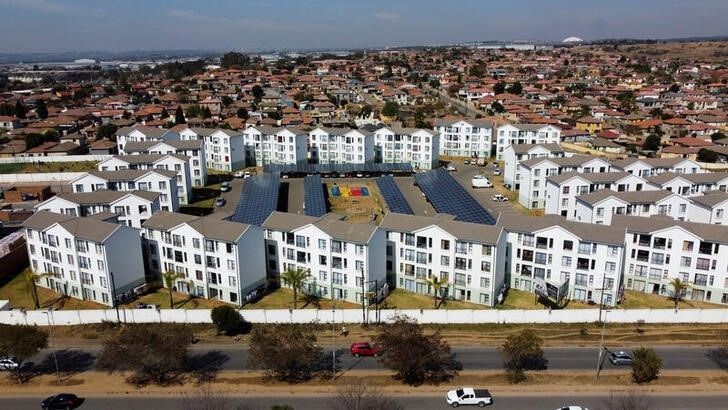 Inadequate power generation infrastructure and increasing population are two of the major factors causing the incessant power outages in South Africa. In his 2021 State of the Nation Address, President Ramaphosa hinted one of the government's priorities was the speedy expansion of power generation capacity.
ALSO READ: South Africa Opens Africa's First Vaccine Manufacturing Plant. What It Means For Africa
However, in his 2022 State of the Nation Address, President Ramaphosa failed to talk about the progress the government has made in energy generation. Also, there was no plan to review the 2019 Integrated Resource Plan which guides power station development along with its associated timelines.
Previous plans by the government to meet growing South Africa's energy needs
The Integrated Resource Plan adopted in 2019 has a provision for the government to urgently construct 1000 MW of solar power, 1600 MW of wind power, and a 513 MW energy storage facility. The expectation at the time was for them to be online by 2022. However, their earliest completion date is set at 2024.
Nevertheless, they are other renewable energy projects that are expected to be completed in 2023. This includes a 750 MW new coal facility and 2600 MW of solar and wind power. Sadly, the procedure for site identification and development has not started. What this means is that the initiatives are already behind schedule.
The coal project is attracting negative criticism due to its contribution to global warming. Also, there seems to be disagreement among senior government figures which is further stalling the development of any meaningful project to deal with South Africa's power outages.
What it will take to end South Africa's energy crisis
It is estimated that South Africa needs about 6 gigawatts of energy production to end the prevalent power outages called load-shedding. Part of the problem is that the majority of the renewable systems are not registered or regulated. Therefore, they don't feet anything back into the national grid.
ALSO READ: DISCUSSION: Do You Think The Travel Ban On South African Countries Due To Omicron Was Right?
In most developed countries, private solar systems contribute power to the national grid which helps to maintain a steady power supply. Imagine the huge difference it will make if the 2.1 gigawatts of small-scale solar energy generation capacity in South Africa feed the national grid.
Obviously, the government cannot fix South Africa's power outages. It will take collaboration between the government and private individuals to fix the energy crisis.
The starting point would be enacting laws that will mandate private installations to feed the national grid. Until that happens, steady electricity will only be available to those who can afford it.