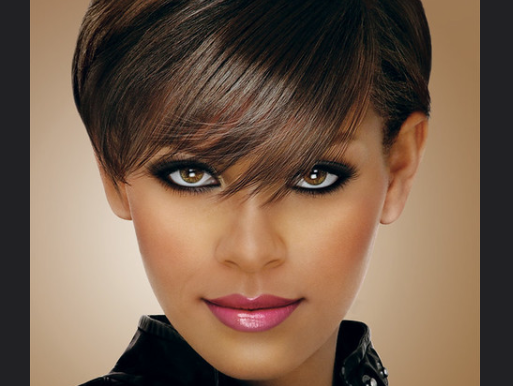 As a little girl, I sat with wide-eyed wonder in the dressing room of Luther Vandross' background singers, watching them put on make-up, dress in beautiful gowns, and then walk on stage to thunderous applause. Today, at eighteen years old, I'm privileged to have the opportunity to rock the runway to my own thunderous applause!
My last two years of high school was exciting. In 2008, Milani Cosmetics signed me to a modeling contract and I immediately landed a national/international campaign ad for the company. My photos have been featured in CVS, Walgreen's, Walmart, and Target Stores throughout the country. A year later, I was chosen as one of the finalists for the prestigious Pasadena Rose Bowl Court. Although I did not become the Rose Bowl Queen, a few weeks later I was chosen to
#model
in LA Fashion Week for designer Lauren Elaine's Spring Collection (pretty great consolation prize).
A few weeks later I was modeling prom dresses on Fox 11 Good Day LA morning show
Most recently, designer Lauren Elaine once again chose me to walk the runway at her 2010 Black Label Fall Collection Fashion Show. I love the excitement of a show starting from the makeup to strutting out on the runway. The roar of the crowd fires me up and pushes me to a higher level.
I was born into a musical family–my father, legendary bassist, Byron Miller has toured and recorded with some of the biggest names in the music business, including Marvin Gaye, Luther Vandross, Whitney Houston, and George Duke—it's no surprise I would be drawn to performing arts and fashion. In high school, I participated in dance, theatre, and choir productions, with theatre credits including Annie, Wizard of Oz, and Hello Dolly. I have enjoyed playing violin, cello as well as alto saxophone, and I'm currently taking guitar lessons from my Godfather, Grammy-nominated guitarist, Doc Powell.
I consider myself grounded in my spirituality as a member of my church's Campus Ministry. Education is important to me I am a member of Xinos, Phi Delta Kappa, Gamma Lambda Chapter. A sorority led by education administrators.
I am proud and grateful for the accomplishments I've made in the last few years; I am so excited to see what the future holds for me. I'd say there is no limit to the heights my career can take me!