This Might Be The First Nigerian Animation Movie That Cost Over $1M to Produce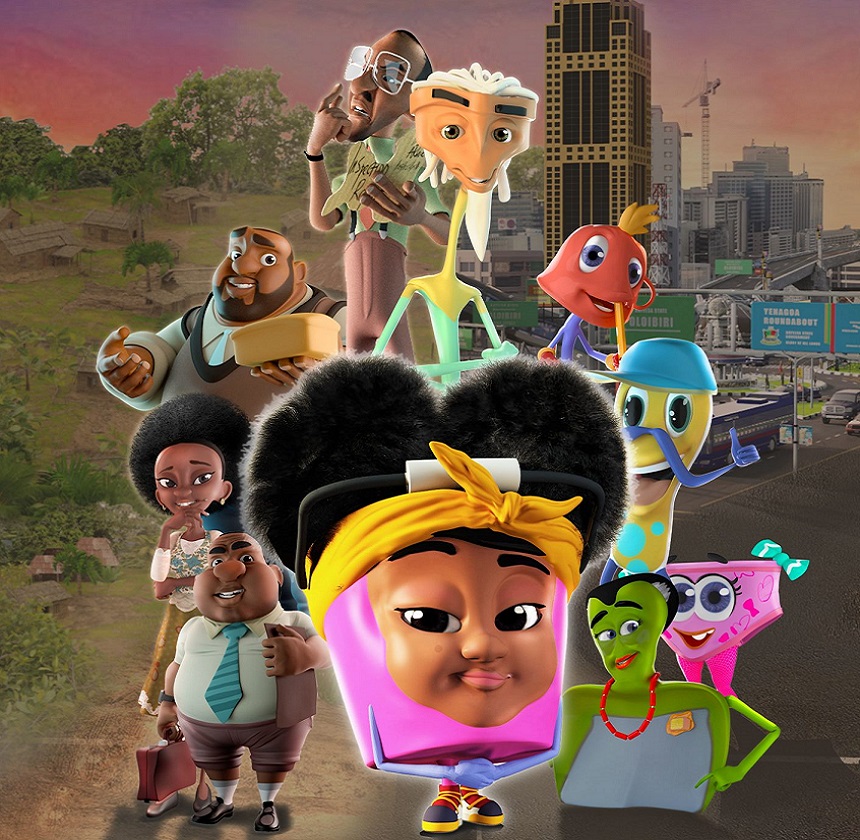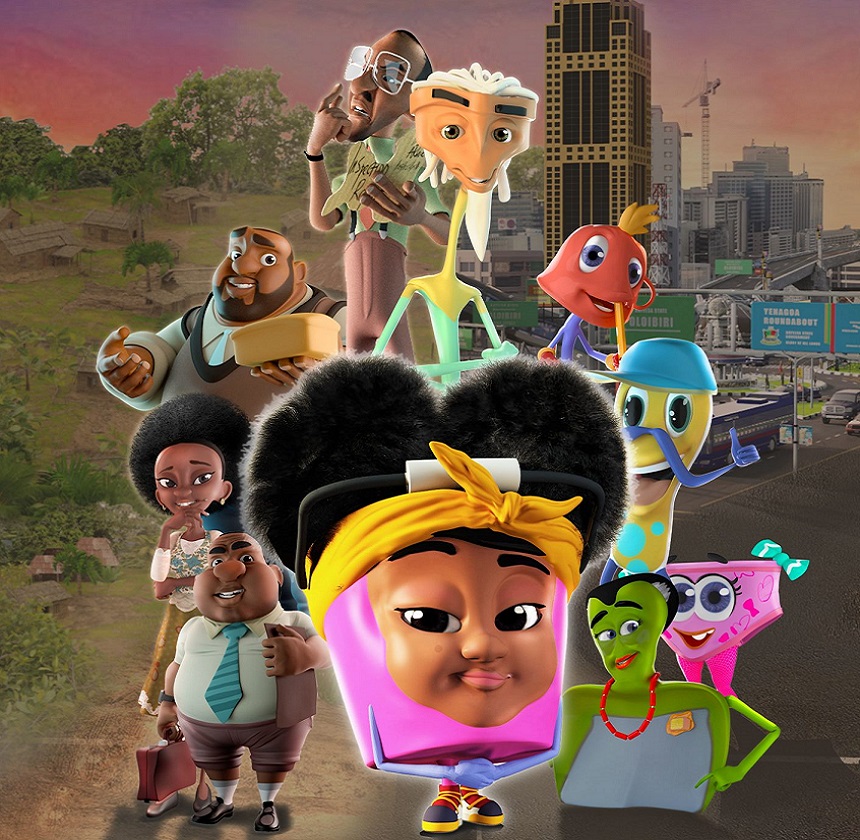 In some African homes, animated movies are left for children. In others, it is a source of thrill for adults and children alike. For some adults, animated movies bring back nostalgic childhood memories and provide an escape from life's realities. An animation laden with humor like 'Tom and Jerry' is widely sought after. Perhaps, this is why the Nigerian animation 'Lady Buckit and the Motley Mopsters' is currently the center of attraction. 
Obviously, there are lots of other Nigerian animated movies. So, what makes 'Lady Buckit and the Motley Mopsters' different? Well, this time, the budget is higher. Also, this may be the first time that we've seen an audition for a Nigerian animation. This is also the first Nigerian 3D feature-length animation to get a cinematic release. Notwithstanding that this is the first experience for many of the crew members, the outcome is 'solid'. 
The Making of the Nigerian Animation 'Lady Buckit and the Motley Mopsters'
Blessing Amidu first came up with the idea for the film in 2016. Sadly, after she invested $40,000 into the project, it turned out that the filmmaker entrusted with it could not deliver. Amidu ultimately opted to form her own film production company to produce the film. Chris Ihidero came on board as a consulting producer. He in turn recruited Adebisi Adedayo as director. Adedayo is a veteran in animation.
Filming began in November 2019. However, the progress was hampered by the onset of COVID-19. Lockdown restrictions slowed down the production. The director Adedayo had to undertake extraordinary measures to keep the production on track. He said, 
"We had about six processes going on at the same time. We were working on several parallel processes that were all interconnected and running at the same time—that's how we were able to pull this through."
However,  as the production continued, costs escalated. Firstly, 18 high-performance computers had to be in operation 24 hours a day during production. Also, 4 large generators remained on stand-by for back-up electricity during power cuts. Amidu was unable to secure financial backing. Therefore she bore the costs of the production which amounted to a total of $1million.
Sneak Peek into Lady Buckit and the Motley Mopsters
The first Nigerian animation feature-length film, 'Lady Buckit and the Motley Mopsters' is an enchanting story. It is about Bukky, an eight-year-old girl. The search for her pet mouse leads her to a neighbor's house. Whilst there, she stumbles upon a hollow bucket. Unexpectedly, it propels her into the future and sets in motion events that result in an exciting adventure.
The film contains an impressive cast of Nollywood stars such as Bimbo Akintola. Ms. Akintola is an award-winning actress who will be remembered for her role in 'Out of Bounds'. Patrick Doyle is also one of the leading actors, as well as Bola Edwards—a brilliant actress who has starred in many television and film productions.
Others whose voice actors include Francis Sule, a renowned actor and voice-over artist who has a great talent for mimicking accents. Fans of David and Jessica Edwards will also be thrilled to hear their voices.
Challenges Facing Animated Productions in Africa
The release of this Nigerian animation film is proof that Africa has a wealth of creativity and talent. However, the industry is beset by hurdles. For example, the production of animated content is highly expensive because of technicalities. This drives African Media houses to source foreign content that is available at a lower cost. In addition, there is a skills gap due to the shortage of schools offering international standard training. Doh D Daiga, a Cameroonian animator said, 
''My experience in this industry shows me there exists an immense pool of young, talented, and creative minds that never get to the see the day. The only problem keeping Africa behind is a lack of training."
On a Brighter Note
On a positive note, due to the increasing demand for new programming globally, there is a move to increase animation capacity in Africa. Nick Wilson the founder and head of projects and content for The African Animation Network said,
"We've built a robust for-profit model that doesn't rely on the government, to build a partnership with animation associations to impact the creative communities. This has enabled us to scale at an unprecedented rate, with maximum impact and long term sustainability.''
Despite the lack of training opportunities, locally made productions are commanding attention. Africa was recognized as the territory of honor for 2020 by the Annecy International Animation Festival. An impressive accolade indeed.
Lady Buckit and the Motley Mopsters was released on 11th December 2020 and is currently showing at Silverbird Galleria, Victoria Island. Releasing the movie in the holiday period was a smart move by Hot Ticket Productions. They were able to leverage the fact that most children were at home and to reach the target audience. After seeing the trailer, tell us what you think about this Nigerian animation considering the budget. Was it a hit or a miss?