A lot of people across the globe love Brian Nhira for his poetic lyrics. However, only a few know his true heritage. The 'Would You Still Love Me' crooner is a Zimbabwean. Brian Nhira touched down at the Robert Gabriel Mugabe International Airport on Wednesday 5th June 2019 in the company of his wife, Sonia. The 26-year-old music sensation will be spending three weeks in Zimbabwe. A message he shared in his social media read,
"We arrived safely in Zimbabwe, so amazing and surreal to have my beautiful bride, Sonia Nhira here with me in this land I love and cherish so much. The next three weeks are going to be wild, stay tuned."
Brian Nhira has an impressive international fan base. He came to the limelight in 2016 after a dazzling performance at The Voice. He is seizing the tour opportunity in Africa to share tips for a successful career.
https://youtu.be/_bWlu4n2JDo
Brian Nhira's early life and career
Brian Nhira's dad was a missionary and evangelist. However, his journey to the U.S was for educational purposes. His mom came along too. Brian's father started his education at Christ For The Nations before moving to Tulsa, Oklahoma. He earned his degree from the Oral Roberts University ORU. Brian only came into the picture three years after their emigration. Consequently, Brian Also attended the same university (ORU). In a June 2018 interview with SCENES, Brian Nhira talks about his music interest.
"We all had the genes because my dad is a missionary and evangelist. We all at some point sang while he was preaching. I was really the only one who took it to a whole new level and took it seriously"
After his sizzling performance at The Voice U.S., Pharrell Williams agreed to mentor him. However, he later became the student of Adam Levine. Subsequently, Brian Nhira made it to the Top 24. In the interview with SCENES, Brian also explains what he wants to achieve with his music.
"Truth is what we need. The lack of objective truth in our society is hurting us. My goal is to sing about the truth that I see in Jesus—the truth about love and all these different things. I also just want to bring people hope and inspiration. That's my main goal."
Itinerary for the Zimbabwe tour
This is not the first time that Brian Nhira will be visiting Zimbabwe. However, his present tour started on Thursday 6th June. Consequently, he will be performing and delivering motivational speeches in fourteen venues across the country. Nhira is partnering with local organizers, Ignite Youth. In a statement, the local organizers said,
"Using his platform to give back to the youth in meaningful ways by sharing ways of succeeding as an artist and how to make it in the music industry."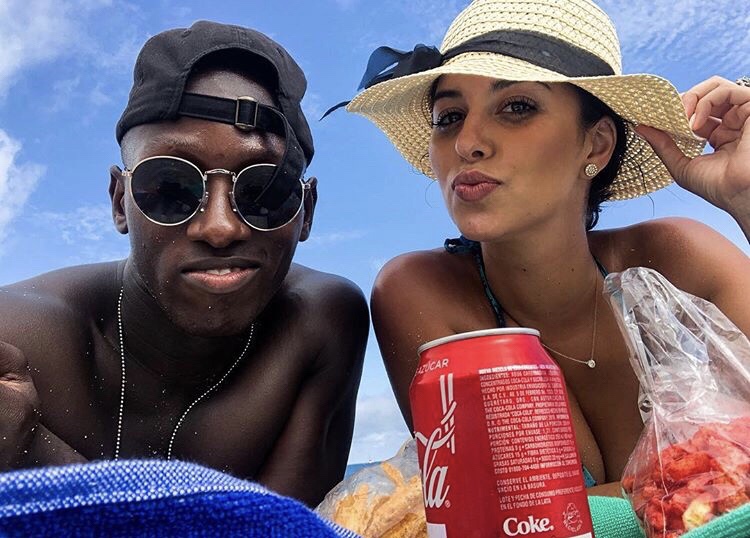 Brian's tour began with a visit to Harare schools including Christ Ministries, Gateway, and Maranatha. On Sunday, 16th June, he is set to headline at the City Center Hall in Masvingo. Brian Nhira used to visit his home country with his parents. He thinks his solo trips will help him to connect with fans.
"I usually go back with my parents. But now I have the opportunity with my increased platform to do my own thing in Zimbabwe. It's a blessing. I used to view it as a mission trip but now it's evolved for us and now it's also a market for us. There are people there who enjoy the music and I felt like I was doing them an injustice if I was just looking at them like they were my mission. But they're people who enjoy the music and that's given me the opportunity to have an influence on not just a two to three-week impact but through social media, we have a lasting impact on the nation. We strategize for Zimbabwe. Everybody goes on iTunes and different digital platforms. I've just been opened up through this process. The world is a big place."