Ultimate Tour Guide: The Best Time To Visit Madagascar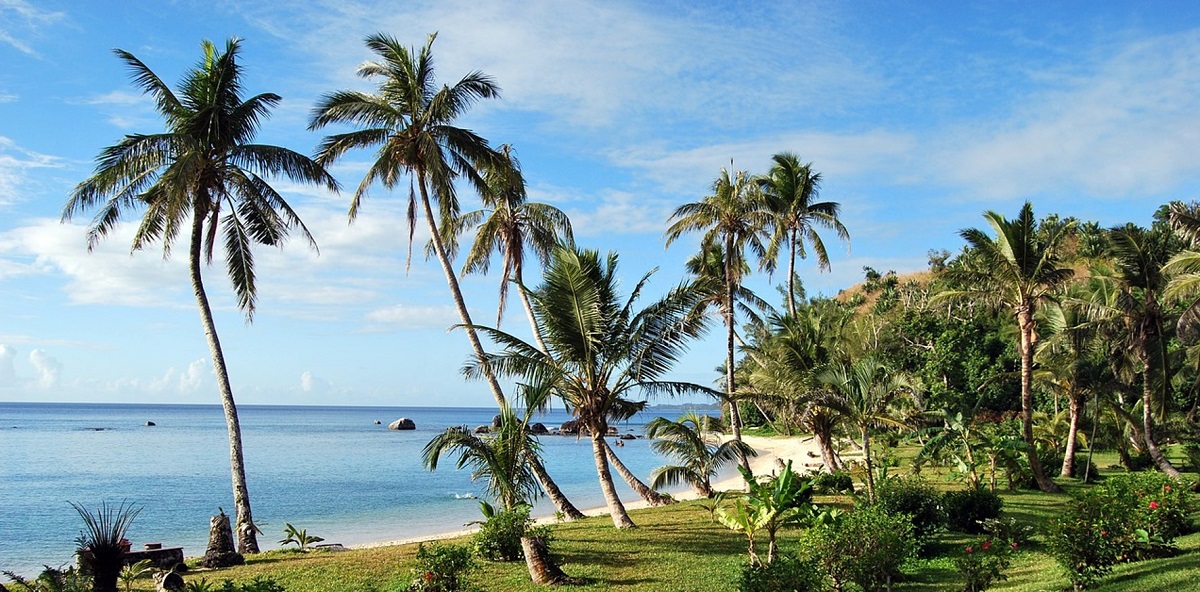 Madagascar is a perfect destination for anyone seeking an exotic experience. Owing to its geographic isolation, this African island country is home to unique wildlife and biodiversity. The best time to visit Madagascar is between April and October when the weather is dry. This dry season offers optimal conditions for hiking, adventure, water sports activities, and more.
Madagascar is located about 250 miles off the East African coast. The country is one of Africa's hot tourist destinations. In 2020, travel and tourism's contribution to the nation's GDP was 15.9% and 16.1% the previous year.
ALSO READ: How To Avoid Humanitarian Crisis As Tropical Cyclone Batsirai Batters Madagascar
Madagascar is not just the largest African island but also the fourth biggest island globally. That said, let's explore irresistible destination for tourists, wildlife enthusiasts, and adventurers.
Why You Should Visit Madagascar
Although we mentioned the best time to visit Madagascar earlier, the truth remains that regardless of the time you visit, there is still loads of activities waiting for you. Interestingly, Madagascar ranks high among the most peaceful nations on the continent.
Madagascar is home to two important World Heritage Sites namely the Royal Hill of Ambohimanga and the Tsingy de Bemaraha Strict Nature Reserve.
Another fascinating fact about this island nation is that men and women wear the same traditional garment known as Lamba. Now that you have figured out the best time to visit Madagascar, here are some of the locations that should be on your itinerary.
#10. Explore Antananarivo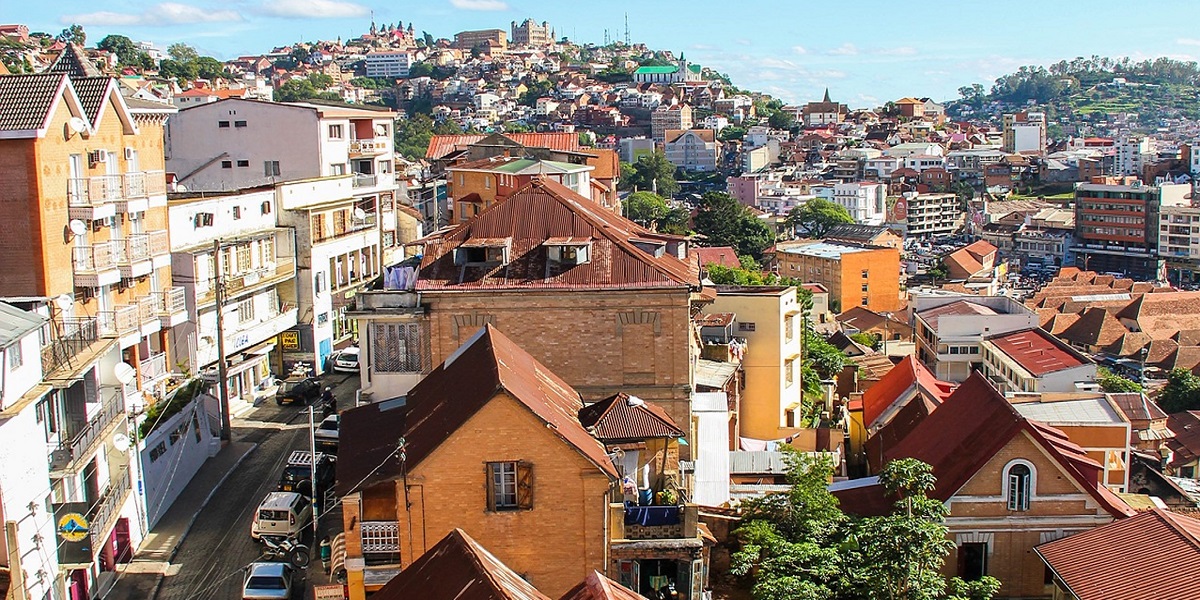 Antananarivo, or Tana, is the capital of Madagascar and the main entry point for most visitors to this African Island. Although the city doesn't boast of the grandeur and architectural prowess of capitals in the West, it's unique in its own right. Tana is full of charm and has lots of culture and historic scenes to discover. Visitors can explore the many museums, palaces, and bustling markets in the capital.
ALSO READ: How To Avoid Humanitarian Crisis As Tropical Cyclone Batsirai Batters Madagascar
It is the perfect place to enjoy some of the finest meals in the country. Boutiques of Antananarivo offer a style and practicality that trumps tourist tat. Visitors also get to enjoy incredible views of surrounding regions. Thus, bypassing the capital would mean missing many opportunities.
#9. Explore Zafimaniry Village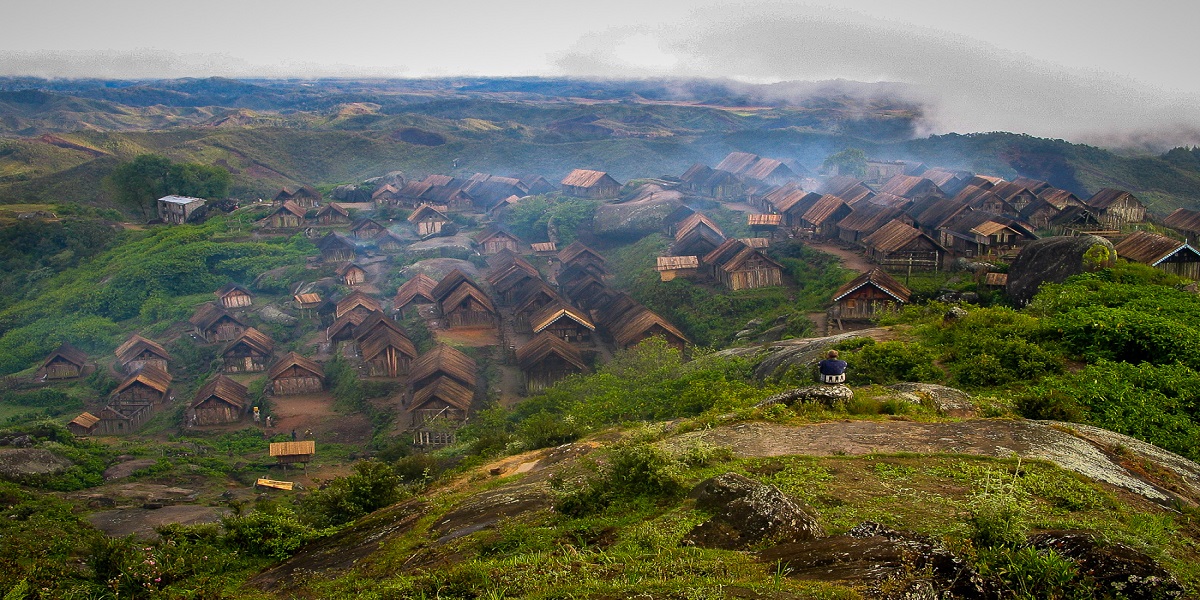 Madagascan people are famed for their crafting skills. Horn jewelry design, decorative paper making, weaving, and traditional silk production are favorites with locals. In particular, the Zafimaniry people are noteworthy for their traditional woodcraft skills. This ethnic group has an ancient tradition of constructing their houses fully from timber without using nails.
Also, they decorate furniture and house exteriors with geometric patterns that reflect their heritage. Zafimaniry people make picture frames, masks, carved boxes, and other beautiful souvenirs.
Visit the Zafimaniry village in Antoetra to immerse yourself in this rich and unique culture. The finest way to explore the village is on foot. The best time to visit Madagascar's Zafimaniry village is today.
#8. World-Class Diving Opportunities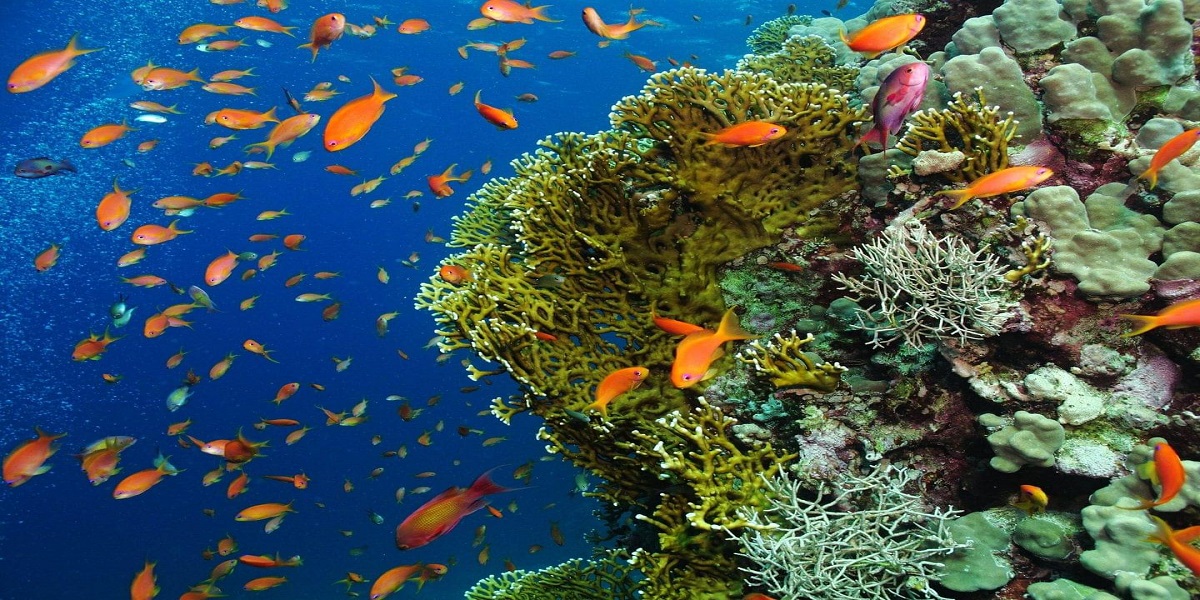 The island of Madagascar has extensive coral reefs that are home to numerous fish species. About 34 types of dolphins and whales, 300 hard corals, 56 kinds of sharks, and 5 turtle species have been discovered around the Madagascan coast. Nosy Be is the best diving site for beginners.
ALSO READ: Why WHO May Never Recognize Madagascar's COVID-19 Remedy
Mitsio Wreck is another diving spot for both beginners and advanced divers. Also, Nosy Boraha is a popular diving location and a migratory route for whales. The fascinating underwater life around the island offers spectacular diving opportunities for adventurous divers. The best time to visit Madagascar for diving is from June to September.
#7. Tsingy of Madagascar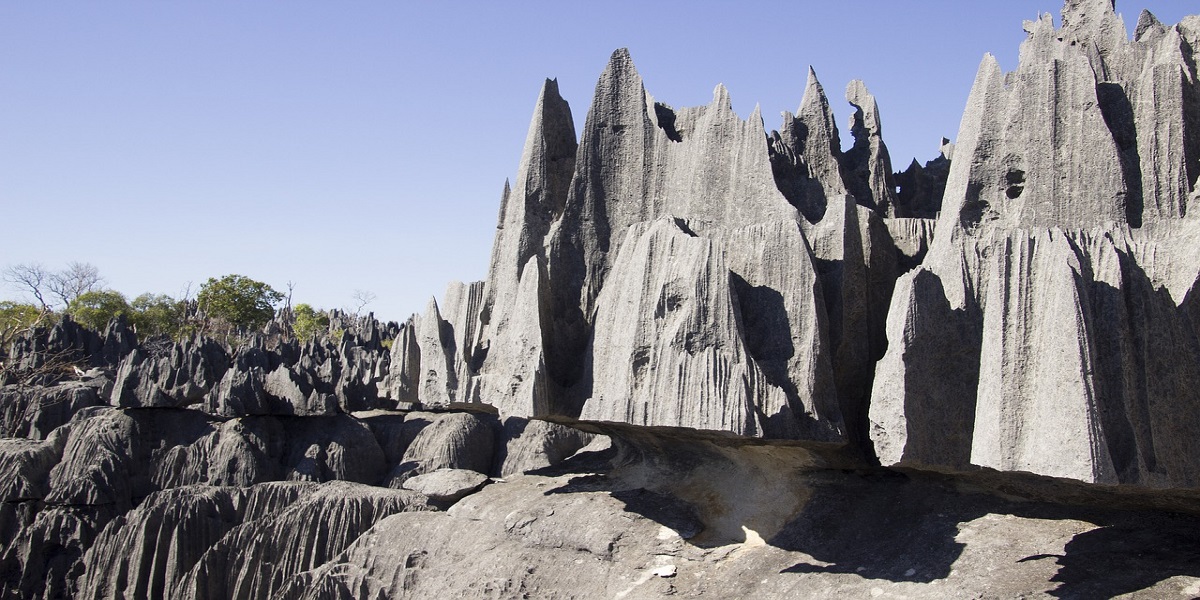 Tsingy is an extensive area of friable rocks and limestone. These somewhat needles rock formations have been formed over centuries of rain, wind, and tectonic activities in the region. Thin columns of rocks create impenetrable and surreal landscapes.
They remind tourists about a forgotten era, the Jurassic, when the island was still part of the continent of Africa. Tsingy de Bemaraha is the most fascinating site in Tsingy. It has a large undisturbed forest, underground rivers, pinnacles of limestone karst, and more. Tsingy is certainly an ideal place for landscape photography in Madagascar.
#6. Magnificent Beaches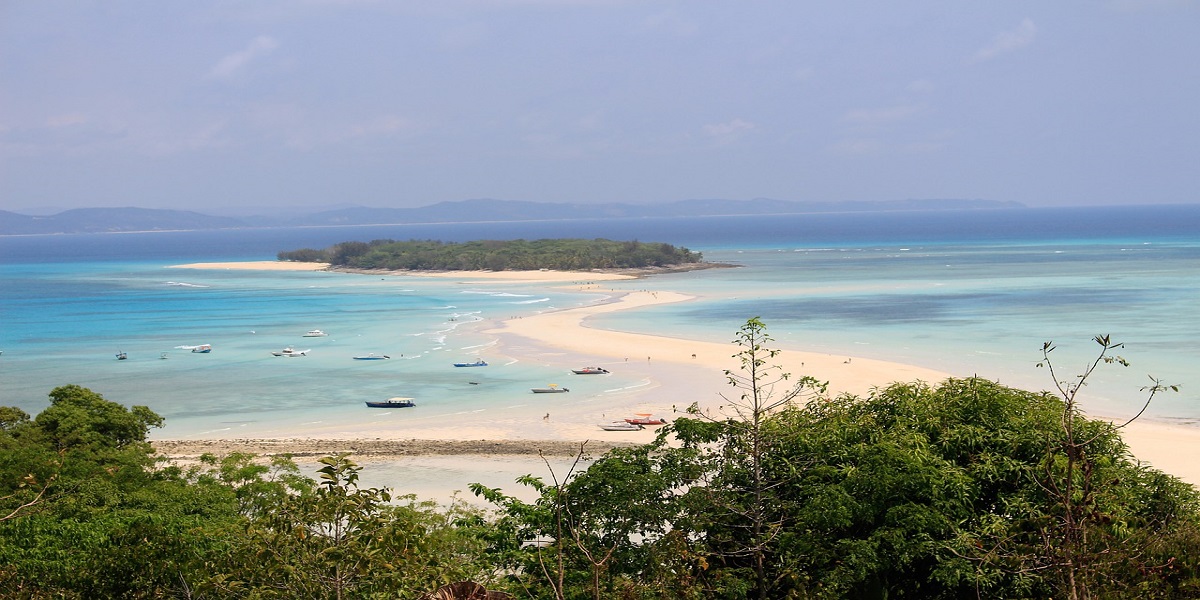 The dry weather season is the best time to visit Madagascar because you can enjoy a calm beach atmosphere. The Madagascar coastline that is almost 5000 km is dotted with unique white sand beaches. Resting on these peaceful beaches away from home is thrilling and unforgettable.
Also, you will have a one-of-a-kind experience watching turtles that visit the shores from time to time. Also, whales, as well as dolphins, appear in the nearby waters as they revel the crystal clear water that surrounds this wonderland. The south-west beaches offer stunning sunset views. Madagascar beaches are a perfect destination for honeymooners.
#5. Watch Humpback Whales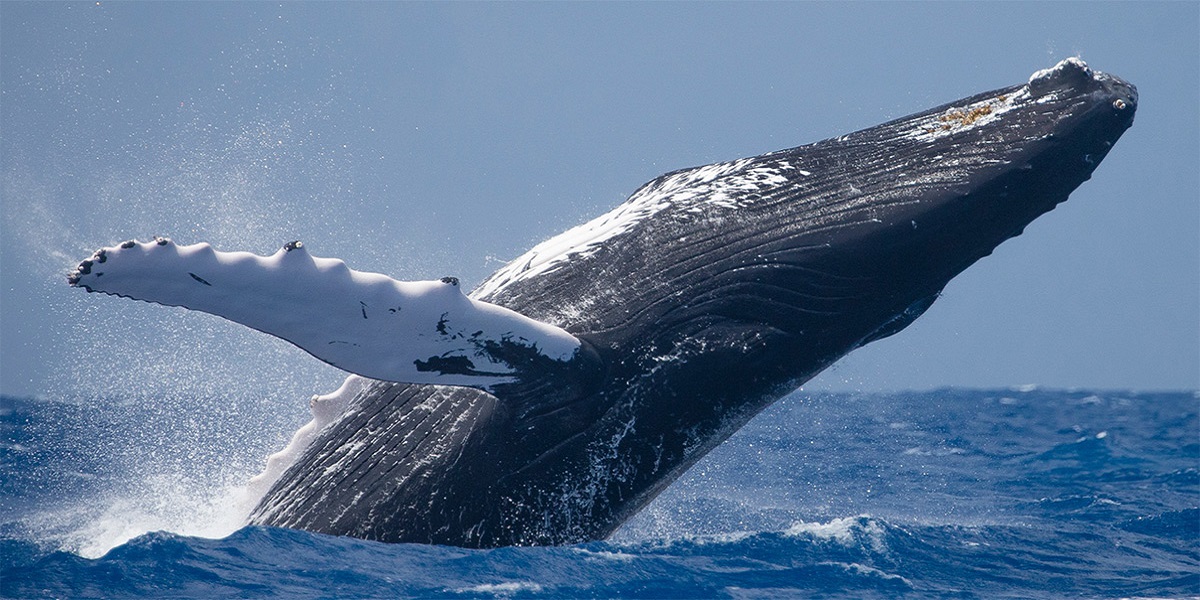 Phenomenal wildlife in this island country is not restrained to land. The country is strategically located near a whale migration route. If you want to see humpback whales, the best time to visit Madagascar is between July and September.
ALSO READ: See The 10 Countries With The Fastest Fixed Broadband In Africa
Every year, humpback whales migrate from Antarctica and settle around the island in search of warm water. Nosy Boraha island is the finest place to watch these fascinating underwater animals. This is one of the places females settle to calve. Also, it is mind-blowing to listen to mating songs sung by males.
#4. Avenue of the Baobabs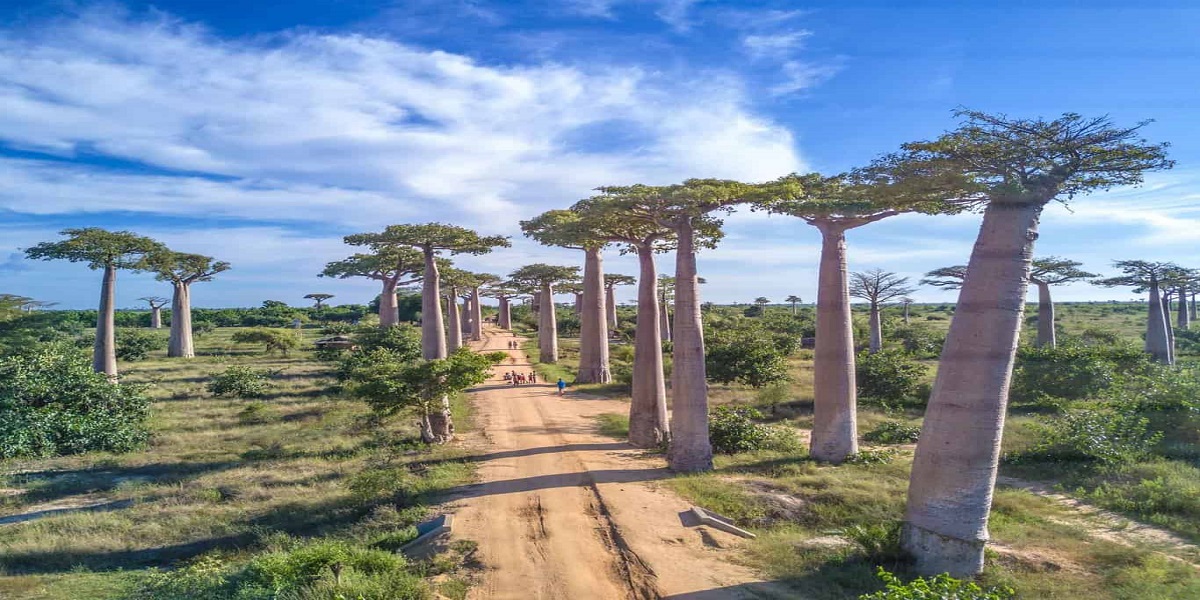 The Avenue of the Baobabs or Baobabs Alley is a road located between Belon'i Tsiribihina and Morondava towns in western Madagascar. The 20 to 25 baobab trees lining the road make the avenue iconic. Baobab trees are also found in other parts of the country.
But this majestic avenue is the perfect location for photographers. Baobab trees can grow up to 30 meters tall and 9 meters in circumference. Also, some of these trees have been around for 800 years. The best time to visit Madagascar, and this avenue, in particular, is during the dry months.
#3. Visit Isalo National Park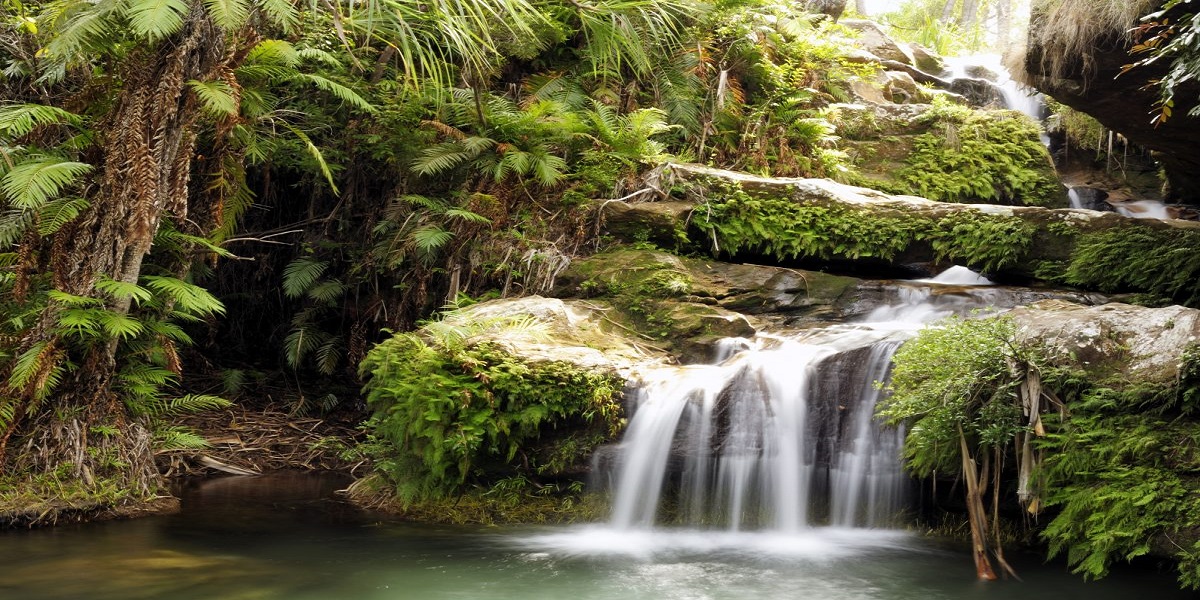 Isalo National Park is among the most visited places in the country. The park covers over 80,000 hectares of land. One of the breathtaking sceneries here is the "Window of Isalo". This is a rectangular frame of rocks that offers spectacular views of the sunset. Besides, the park is largely made up of desert and savanna landscapes with hidden oases and huge canyons.
Its grassland and dense forests are home to unique wildlife. Also, Isalo National Park has colorful rocks, beautiful natural pools, and striking sceneries. The park offers excellent hiking trails. Thus, the rich biodiversity in this part of the world can be explored easily through hiking.
#2. Rainforests of Atsinanana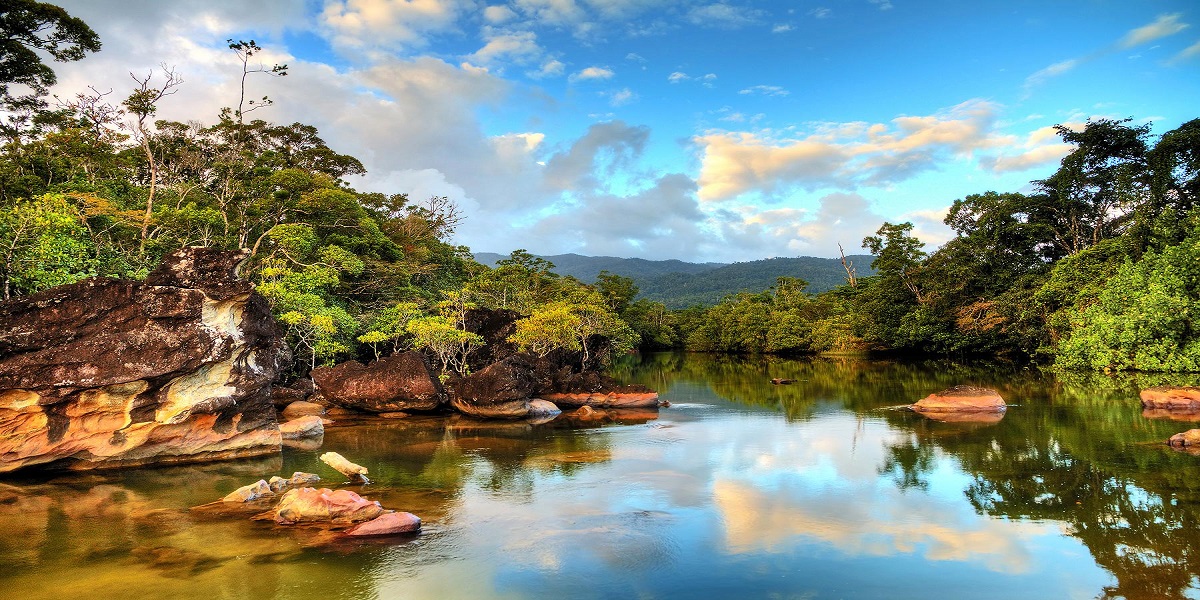 These relict forests comprise six National Parks that are spread along eastern Madagascar. History has it that this island detached from Africa millions of years ago. As a result, its fauna and flora have evolved in isolation.
ALSO READ: Ultimate Travel Bucket List: 25 Of The Most Popular Tourist Destinations In Africa
For this reason, there are many rare plant and animal species on the island including primates and lemurs. The unique array of species in these forests attract people from around the world. Almost 90 percent of these species are only found in Madagascar. These forests are part of UNESCO's World Heritage Sites.
#1. Watch the Cute Lemurs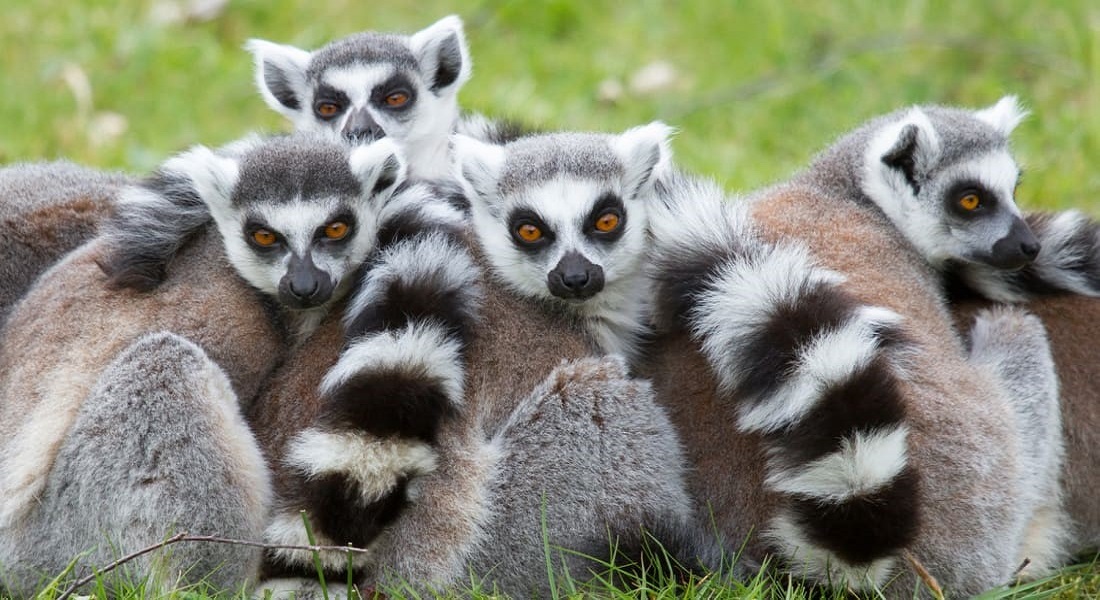 Lemurs are Madagascar's ultimate hallmark. These monkey species are only found on this island. Most of them have long hind limbs, monkeylike bodies, foxlike faces, and large eyes. While some species have a long tail that is longer than their bodies, others have a stub of a tail.
Most species have woolly fur that is black, brown, gray, or reddish. Madagascar has over 100 lemur species with "maki catta" being the most common. This species has a ringtail that is mostly black and white.
You can find lemurs in the rainforest and national parks. Some are very friendly to humans and can lodge on your shoulder during your outing in the bush. The best tie to visit Madagascar for viewing lemur is mostly during the dry season.
Is Madagascar cheap for Tourists?
Madagascar is a rather inexpensive destination for tourists. Solo travel to this African island can be incredibly affordable. However, traveling independently has its share of challenges and limitations. Having some company when exploring the Madagascan rainforests and rocky terrains is more exciting.
Once you arrive on the island, you can save on expenses by using public minibus transport and spending in hostels. However, minibuses require patience and can be quite crowded at times. Also, hostels are only found in Antananarivo and a few other destinations.
On average, tourists spend about MGA 306,685 ($82) per day on their vacation. Although the best time to visit Madagascar is in the dry season, you are likely to spend less if you visit the island in another season. Like other parts of the world, prices go down when there are few visitors.
What is Madagascar Famous for?
Madagascar is best known for lemurs that do not exist in any other part of the world. These primates mainly live on tree tops and are mostly active at night. More than a hundred species of lemurs have been discovered on the island. While these mammals mainly consume fruits and other plant materials, they can eat anything edible when hungry. 
Other than lemurs, Madagascar is also famous for towering baobab trees, stunning orchids, and colorful chameleons. The island has various endemic species because of its geographic isolation.
How much does a Trip to Madagascar Cost?
If you are planning to have a one-week vacation in Madagascar, the average cost for your trip will be about MGA 2,146,798 ($572). A 7-day trip for two people cost on average MGA 4,293,595 ($1,143).
ALSO READ: Returnee Spotlight: From Toilet Cleaner To Luxury Hotel Owner. The Story Of Souadou Niang
The cost for a family of three or more people will be lower because families often pay for a package. This is because siblings can share rooms and children's tickets are cheaper.
If two people spend a month on the island, they will end up paying less than a couple that stays for just one week. Also, flights are cheapest in the low season (October to April), although this is not the best time to visit Madagascar. 
Where do Tourists Stay in Madagascar?
There is a range of places to stay and accommodation options in Madagascar. Whether you want to spend at the capital or other towns, you can find a hotel or lodge that fits your budget. Mantadia Lodge is one of the best lodges located on a hill near Andasibe. It offers unmatched comfort for tourists who want to explore the Andasibe rainforest. 
Sakatia Lodge offers amazing service to divers. Masoala Forest Lodge and Eden Lodge are a selection of luxurious lodges on the island. For travelers on a budget, Chez Sica Hotel, Tamana Hostel, Madagascar Underground Hostel, and Chez Billy Guesthouse are some ideal places to check-in. Also, most national parks have campsites. 
Conclusion
Madagascar has an amazing natural environment that anyone would want to experience. The unique and diverse wildlife and landscapes make this wonderland an irresistible destination for any tourist or adventurer. 
In recent years, the government has been rolling out several tourist initiatives. It is investing across the country in partnership with leading cruise ships, tour operators, and hotel chains. The aim is to set up international standard facilities.
Also, Madagascar government is investing heavily in improving road infrastructure across the country. It has also mobilized resources to protect tourists as well as endangered species across the island. Have you been to Madagascar? We would love to hear about your experience. Use the comment box below.