Afrosapeur Spotlight: What Do You Know About Moroccan Model Zakaria Khiare?
It is a fact that Africa has an assortment of world-class talents and skills. Over the years, there have been brilliant and talented men and women who put Africa on a pedestal. Today's Afrosapeur Spotlight shines on Zakaria Khiare. He is a Moroccan model based in Denmark with an outstanding career spanning over one decade.
What do you know about model Zakaria Khiare? Have you come across his work? If not, don't worry. Sit back and relax. We will tell you all we know about him. Do you think there is another personality that deserves to be our spotlight? Share your thoughts in the comment box at the end of this post.
Who is Zakaria Khiare?
He is a male model born to Moroccan parents. Apart from that, he is of Danish nationality and resides in Denmark with his family. He was born on 25th February 1992. His friends and family use Zaka or Zak as his nickname. He is 6'1.5″ tall which is an ideal height for a model. The color of his hair is black and he has gorgeous brown eyes.
Zakaria describes his best features as his eyes and his kind, funny, and relaxed personality. Being different from the rest is also a feature that he thinks describes him best and it has catapulted him to the limelight. Although he has been to several places in the world, he personally dreams of visiting Hawaii Islands.
What are his likes and dislikes?
Apart from shopping, Khiare loves hanging out and having fun with his family and friends. Of all cuisines that he has ever had a chance to dig his hands into, Mexican food is his favorite. However, he admits that his guilty pleasure go-to refreshment is junk food. To relax, Zak watches movies and comedy shows with some of his favorites being 'Intouchables' and Danish comedy show 'Nu Som Mennesker' respectively.
Interestingly, despite Zakaria being one of the most handsome men in the world, he does not use any beauty or grooming products. He also dislikes traveling on low-cost airlines and having lots of castings in a day which can be tedious. Zakaria does his best to steer away from negative stress because he detests it.
Where does Zakaria Khiare get his inspiration from
We all get inspiration from somewhere. For Zakaria Khiare, it was from his dad. Also, the legendary and famous basketball player Michael Jordan has been of great motivation in Zakaria's life and career. Perhaps that is why he likes playing football which also helps him to keep fit and in good shape.
Zakaria Khiare Career Journey
Zaka's career began in an entrancing manner. He was out shopping one day in his hometown shopping center when modeling agents Peter and Jesper spotted him. Later on, they got in touch and, as they say, the rest is history. His primordial catwalk events were for Paul Smith, Dior Homme, Hermes, Cerruti, and Kris Van Assche in 2010.
In 2011, during the spring runways, Khiare walked for Bottega Veneta, Burberry, Yves Saint Laurent, Zegna, and 3.1 Phillip Lim. Additionally, during the fall and spring shows of 2012, he walked for the Moschino, Kenzo, 3.1 Phillip Lim, Burberry, Paul Smith, Tommy Hilfiger, Carlos Campos, and Joseph Abboud.
In the fall runways of 2013, Zakaria Khiare walked for Joseph Abboud, 3.1 Phillip Lim, Smalto, Miyake Ermenegildo Zegna, and Paul Smith. In the same year's spring shows he showcased for Issey Miyake, Balmain, Salvatore Ferragamo, Vivienne Westwood, and Smalto. He also walked Issey Miyake's 2014 fall show and for Casely-Hayford, Tiger of Sweden, Barbour, Maharishi, and Hardy Amies 2015 fall shows.
Zakaria Khiare was in the spring ad for 70 Years Wrangler in 2017. His career grew tremendously afterward. He became a regular catwalk and shot for various eminent magazines like the Vogue Hommes Japan and the Last Magazine. Zaka is signed with Unique Denmark Copenhagen, Premium Models Paris, Core Artist Management Hamburg, and recently Ford Models New York.
Zakaria Khiare Semi-official Dressing Styles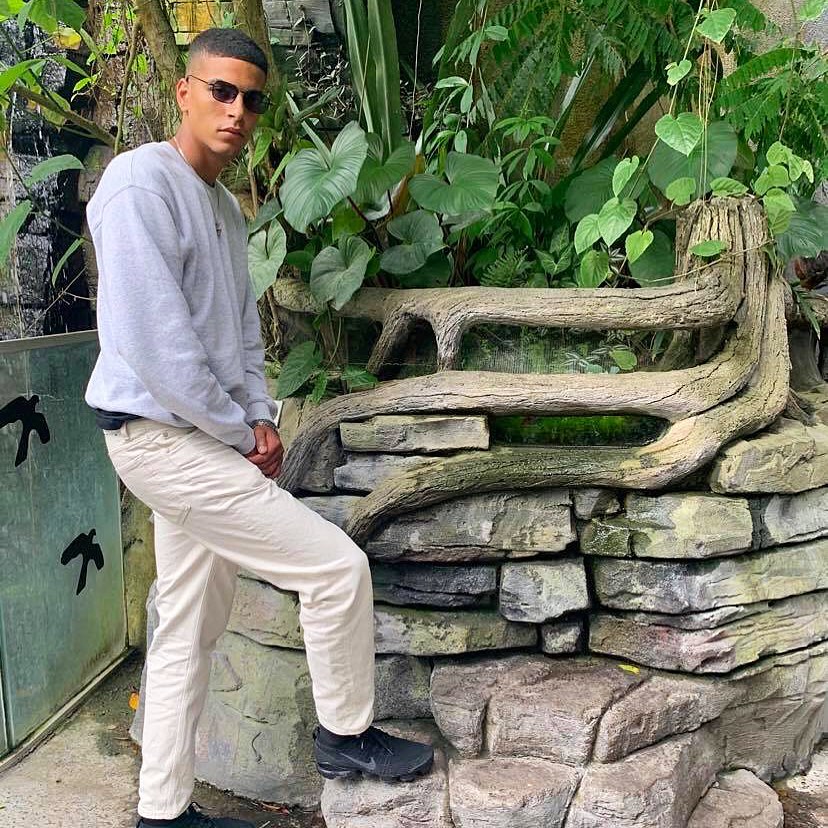 Zakaria's grey sweater, cream white trousers, and a black pair of Nike sports shoes is the perfect wear for outdoor events. The events could be formal or informal meetings, parties, or discovery tours—especially during the cold seasons.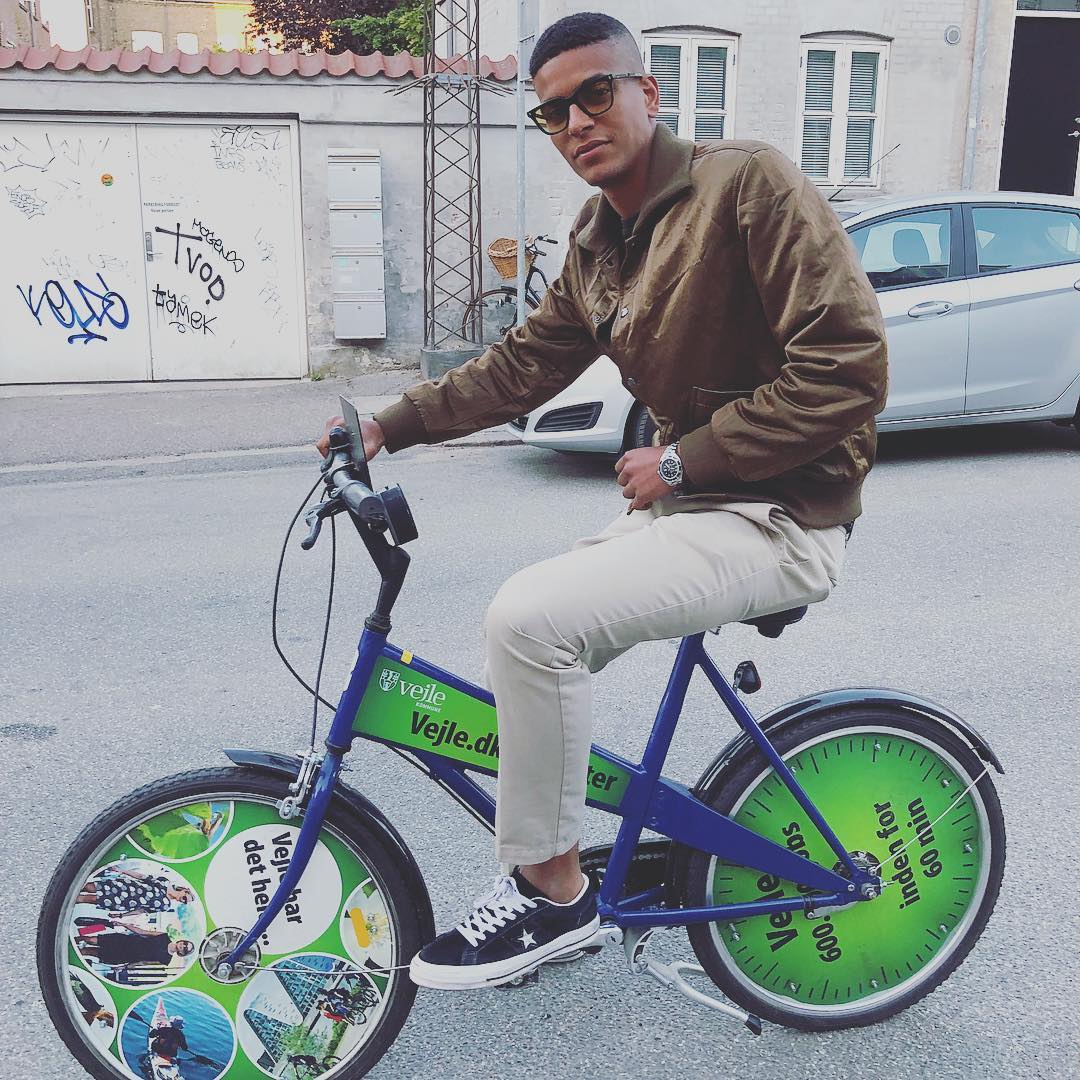 The grey-white pair of trousers blend well with the brown jacket. Coupled with a pair of comfortable shoes, this style is semi-official and stylish.
Versace And Animal Prints Showcased By Zakaria Khiare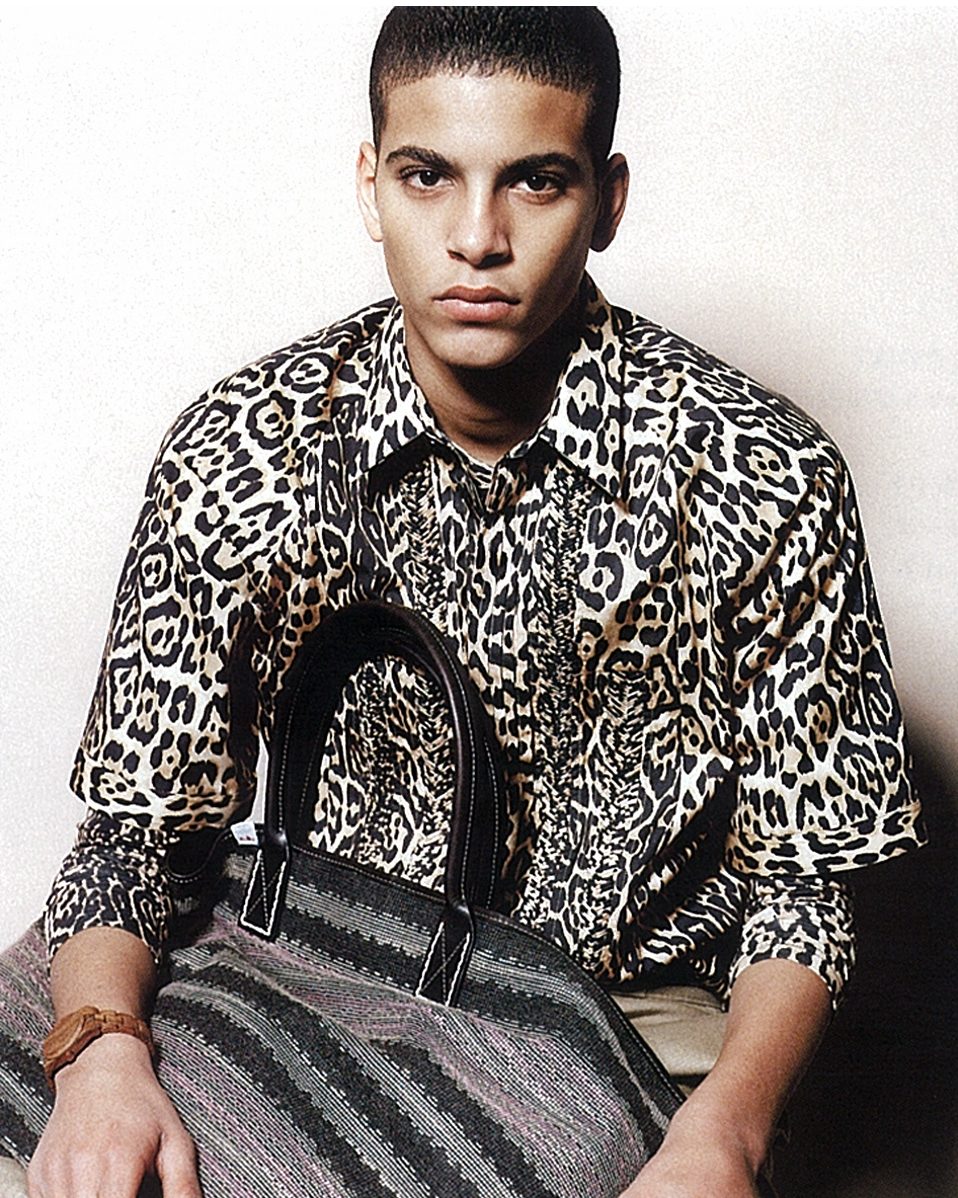 Zakaria Khiare perfectly showcasing this animal print double-layered sleeve shirt which is ideal for both formal and informal events. The cream and black colors of the shirt rhyme so well with the unique handbag.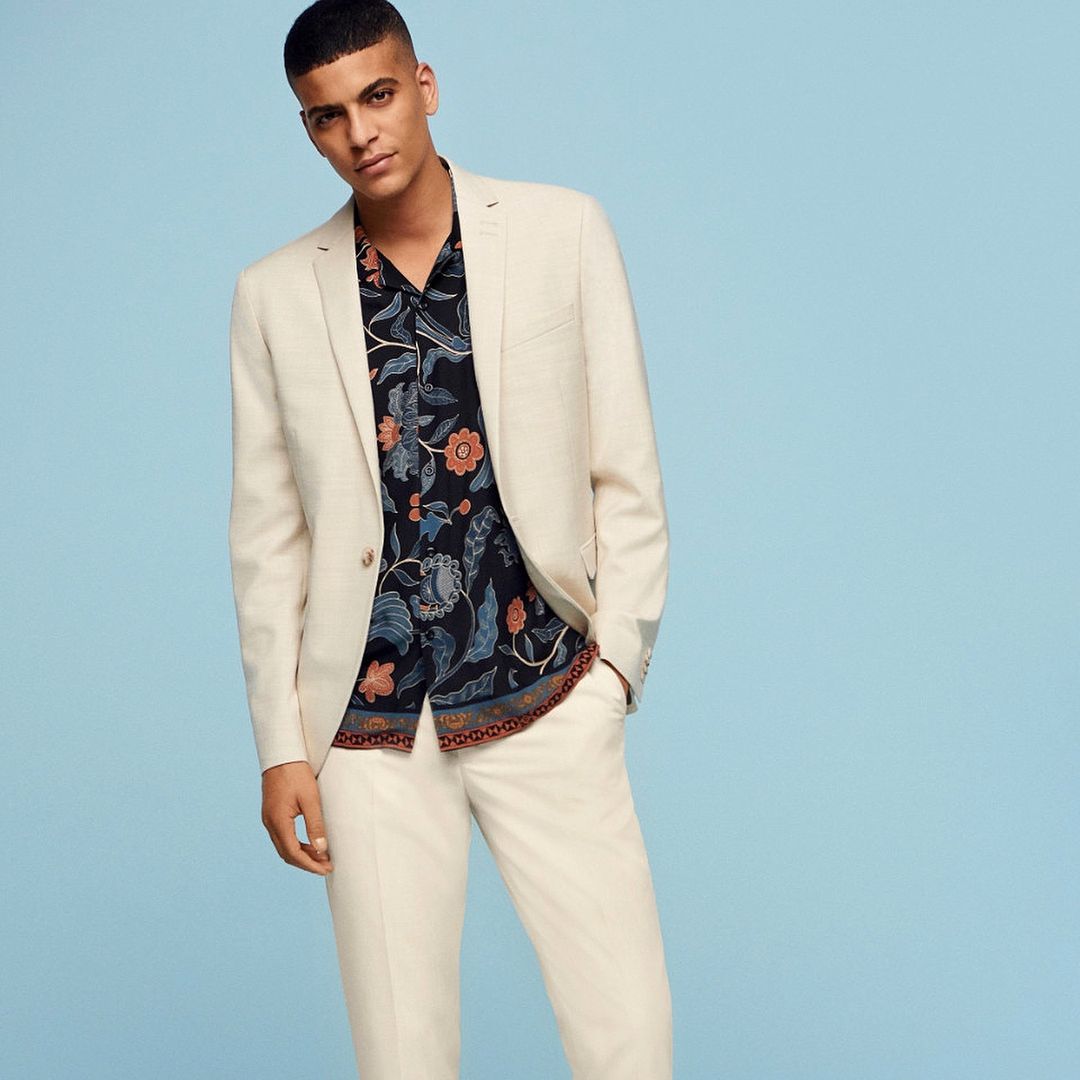 A Versace shirt worn together with a fine cream suit is an exquisite look. The black, brown, and blue colors of the shirt give a nice and irresistible contrast.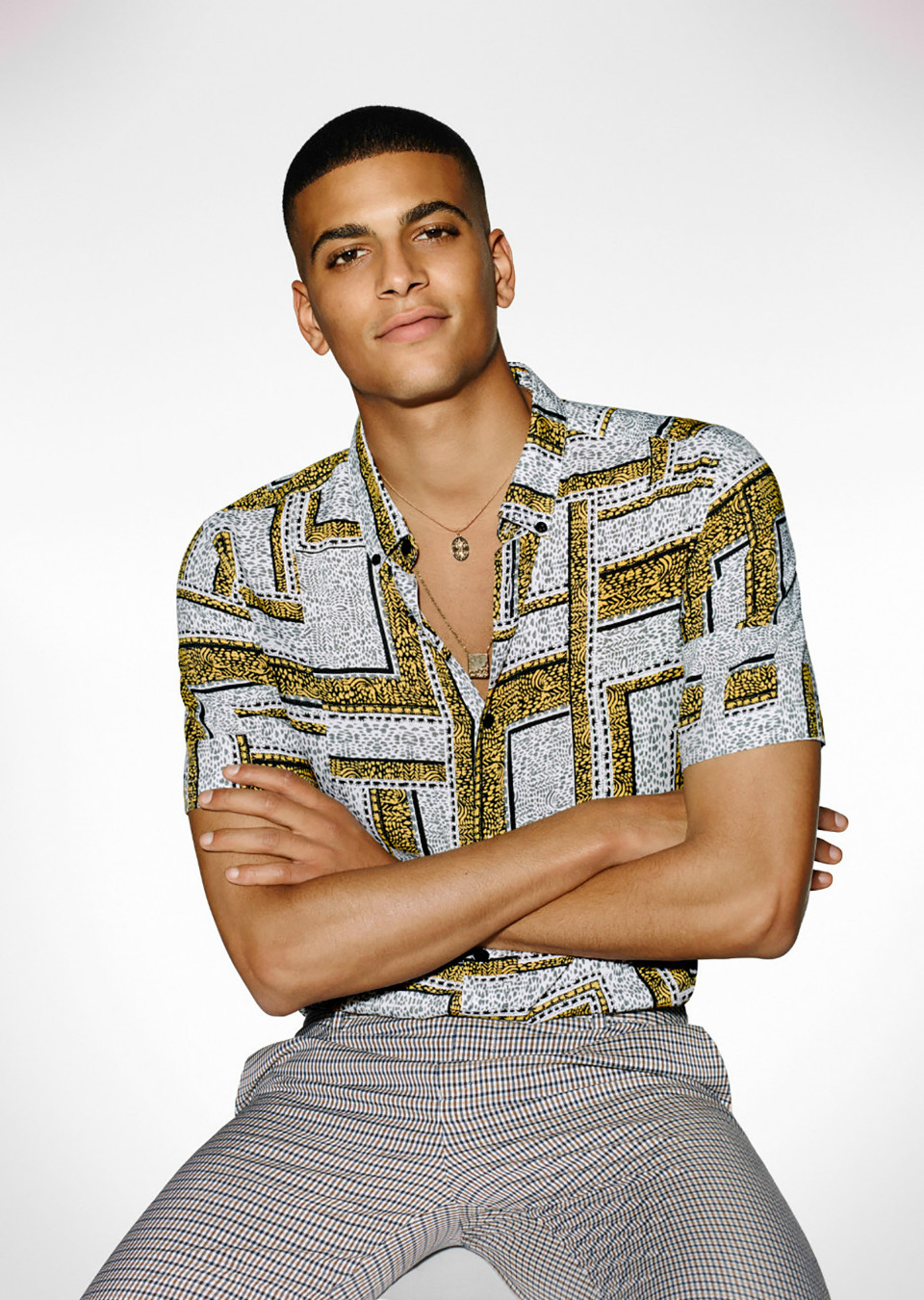 Checked trousers are not worn by many making the style rare and unique. Zakaria Khiare brings out the uniqueness by coupling his checked pair of trousers with a white, black, and yellow cream abstract print shirt. This is the type of clothes you want to wear when you want to blend in rather than stand out.
Modish Casual and Contemporary Zakaria Khiare Styles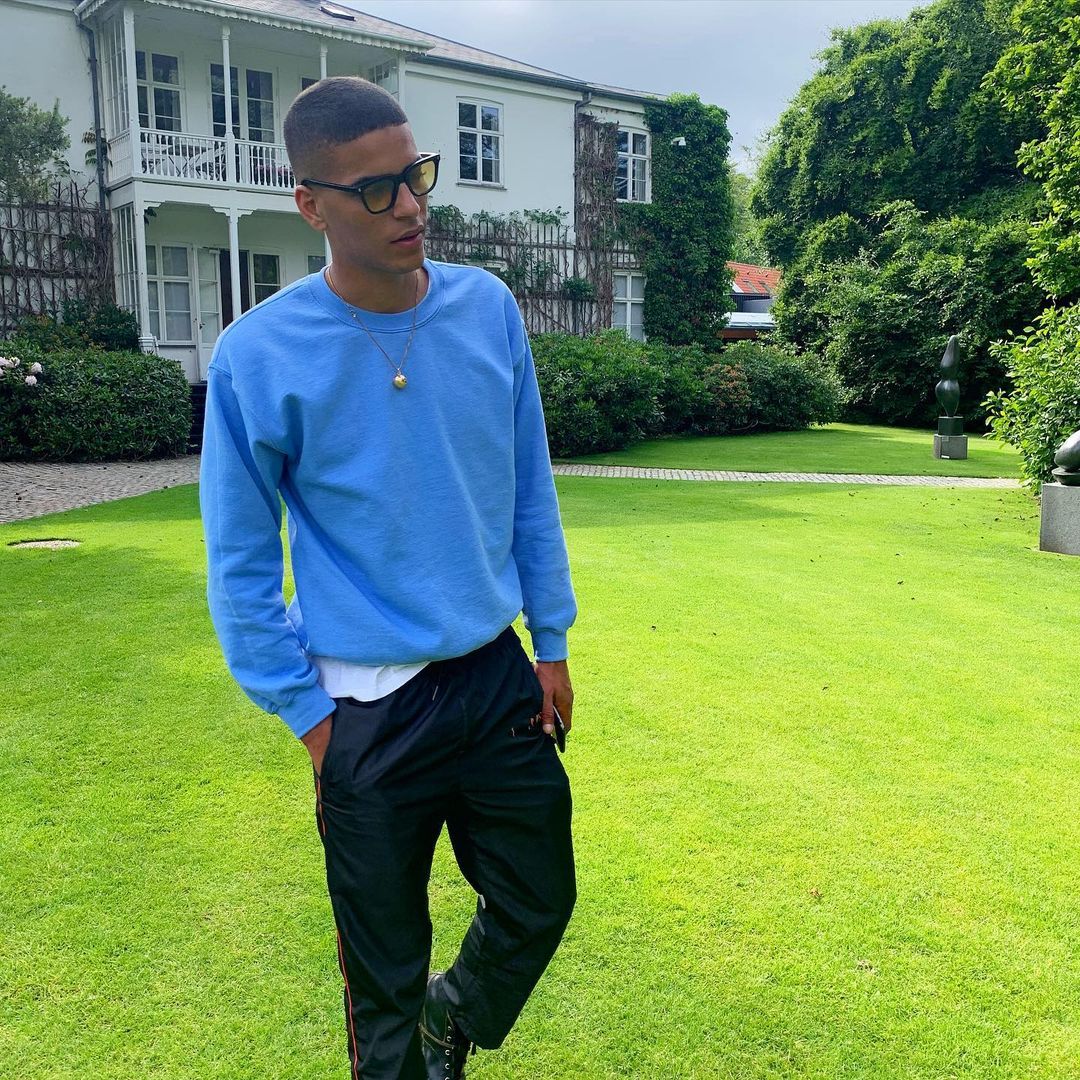 If you are just relaxing at home or going out shopping with family and friends, then this is the perfect casual garb for you. The blue sweater and a black pair of trousers give a quintessential contrast of colors.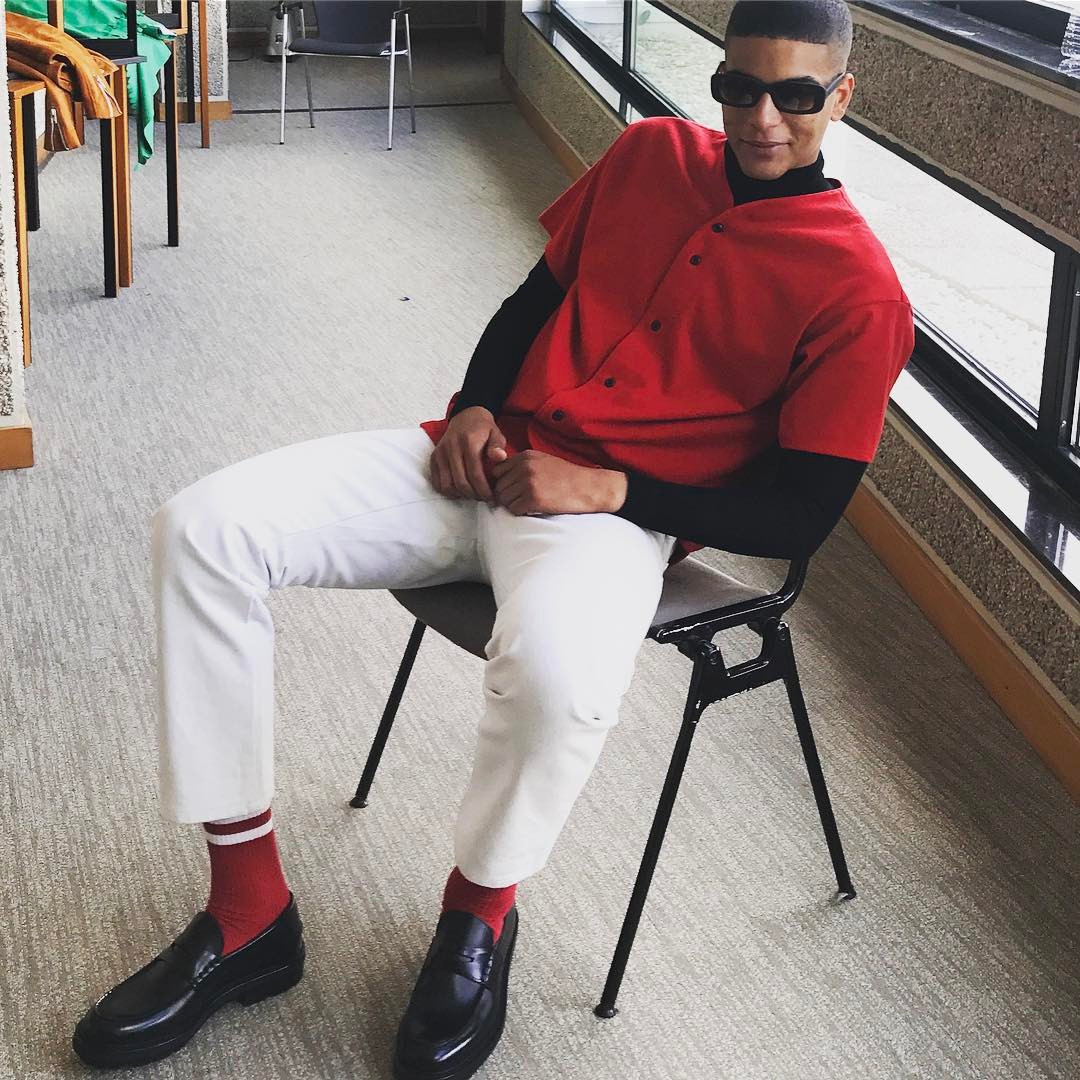 The red and black double sleeve shirt worn by Zakaria Khiare is the new stylish look for men. Wearing the shirt together with a white pair of trousers gives an ideal and enviable casual look. The classic nicely polished shoe and red and white striped pair of socks cap off the whole outfit.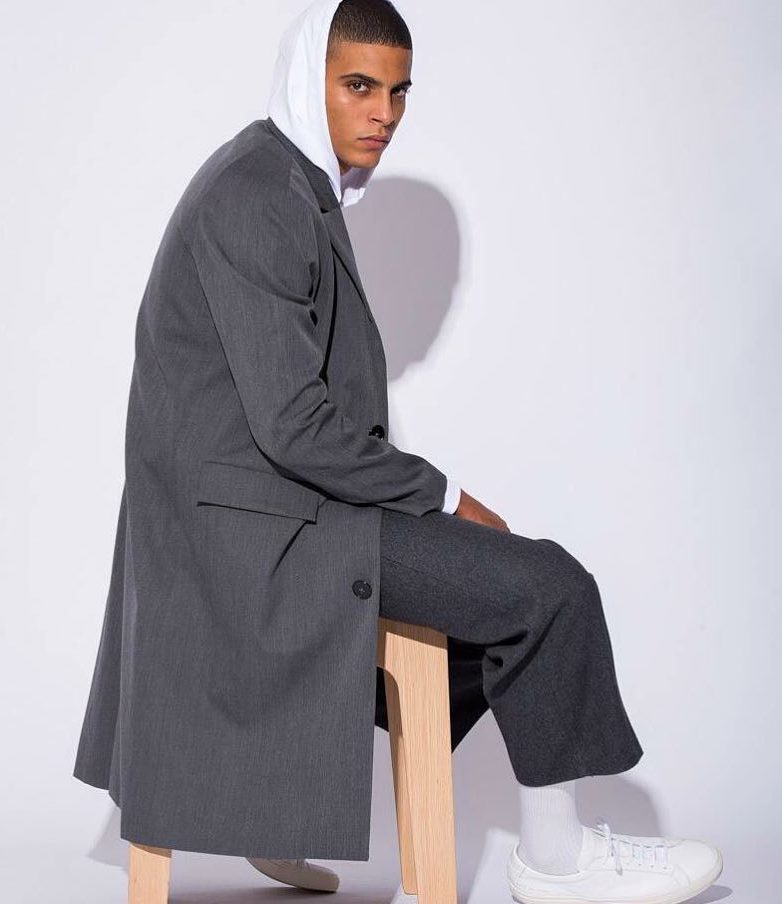 A long dark grey Hugo coat and a darker grey pair of trousers give Zakaria Khiare a mixed vibe. Take note of the contrasting white hoodie, socks and sports shoes. This voguish outlook is ideal for cold seasons.
Trendy 'Jeany' Look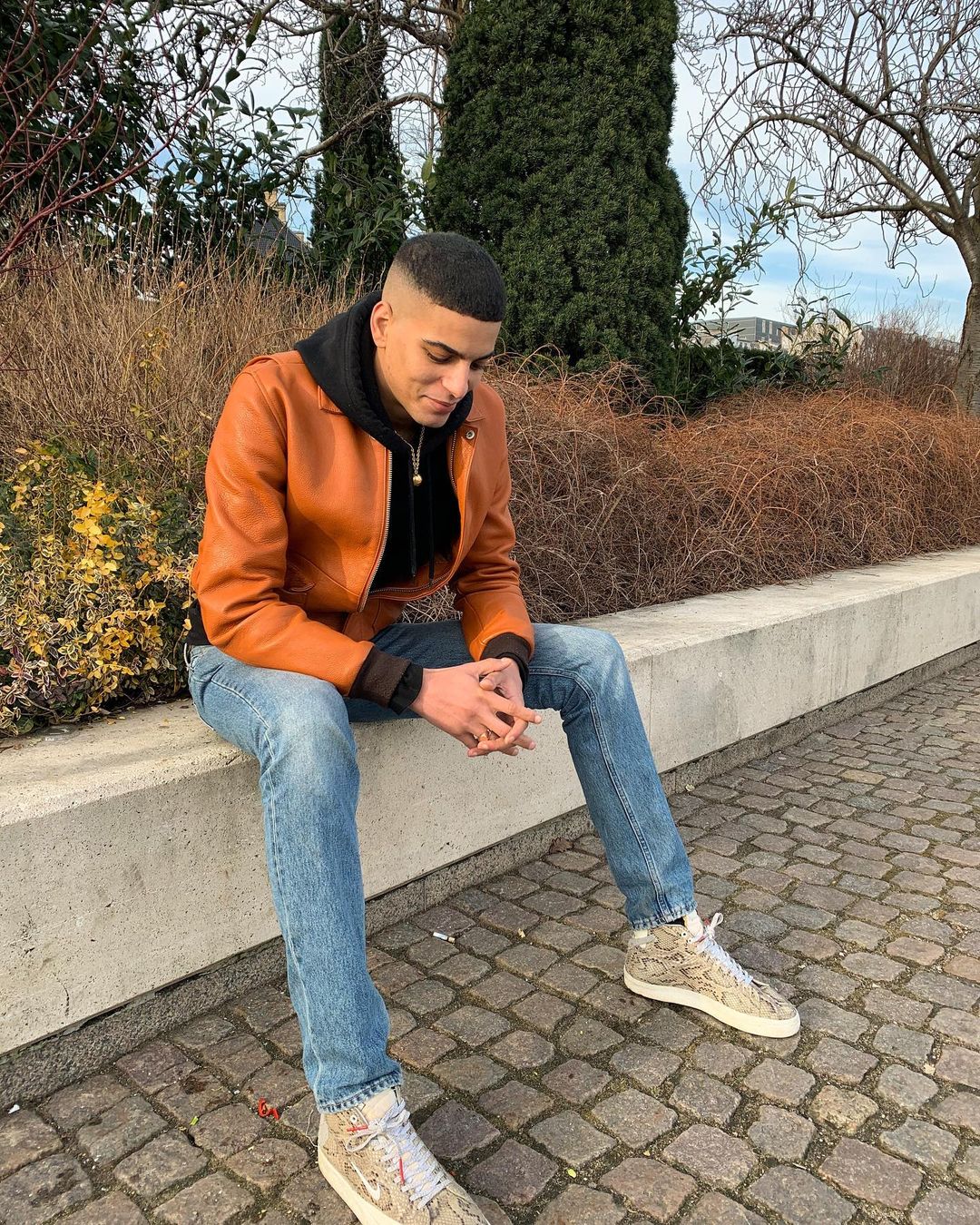 The brown leather jacket matches so well with the pair of blue jean trousers. A pair of half rubber boots completes this casual and contemporary look.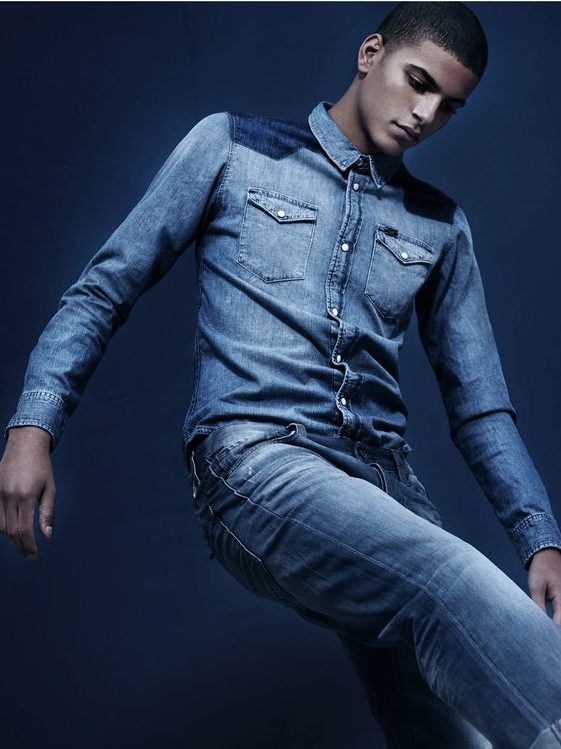 Zakaria Kharie in jeans (Photo Credit: Premium Models)
It's all jeans for Zakaria Khiare. This is an ideal casual ensemble for any outdoor event or exploitation tour. The long sleeves of the shirt come in handy during weather or temperature variations experienced outdoors.
Decorous Official Ensembles by Zakaria Khiare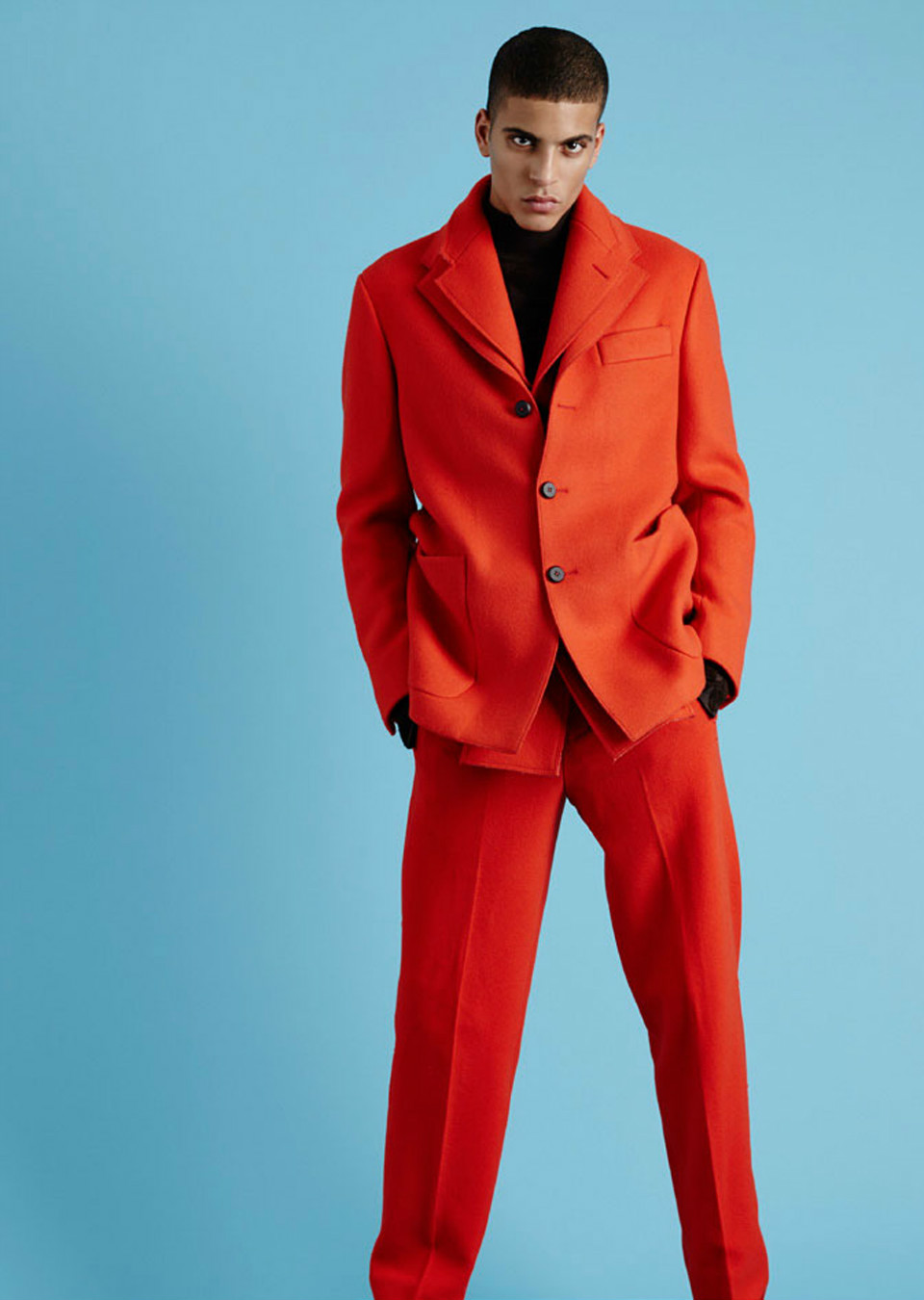 Aside from the warm red-orange color of this suit, it is literally warm. The black top matches perfectly with Zakaria's enchanting suit.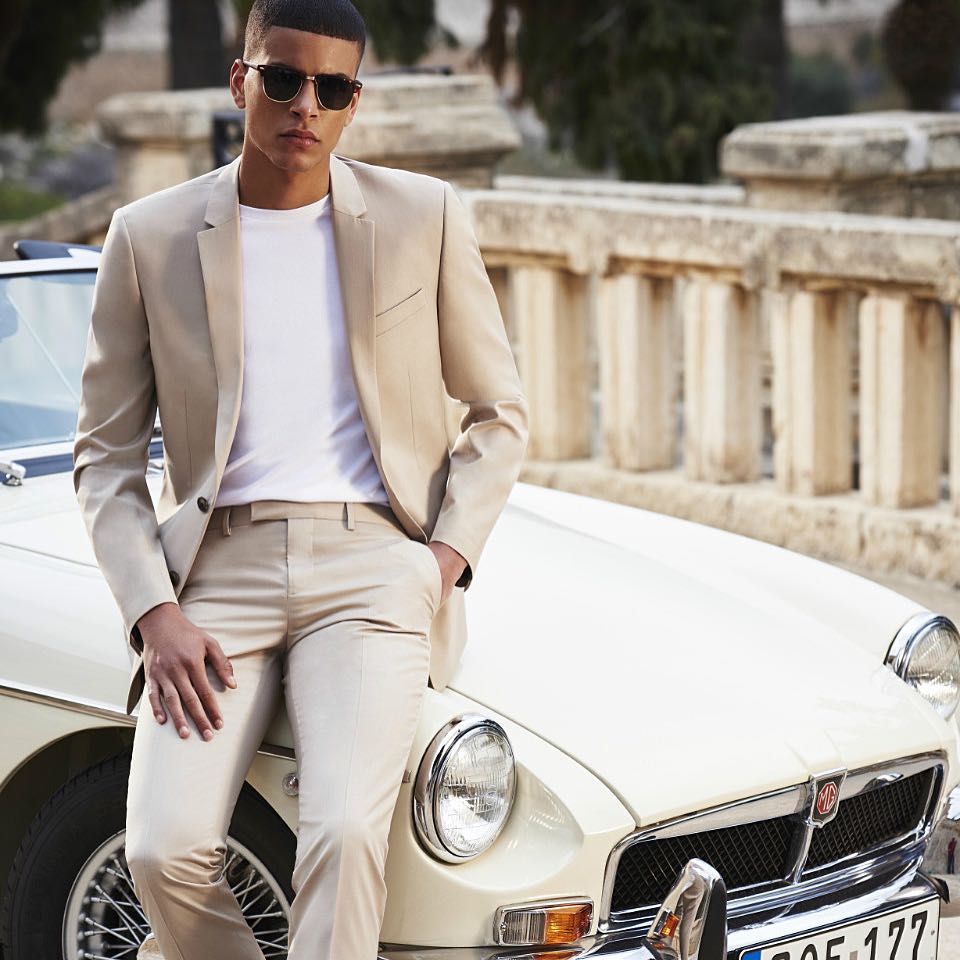 Looking sharp and alert is Zakaria Khiare in a superb fitting beige suit. The black shades accessorize the whole outfit flawlessly. What do you think?
Conclusion
There you have it! Now you know a thing or two about this young and talented model. Hopefully, you concur with us that Africa has lots of implausible talents and skills. There are lots of Africans who have made it in their fields and we can all draw inspiration from them. Did we miss any interesting detail in Khiare's career? Let us know in the comment box below.