Afrosapeur Spotlight: See What Mohamed Bouchaib Thinks Of Undocumented African Migrants Living In Poverty Abroad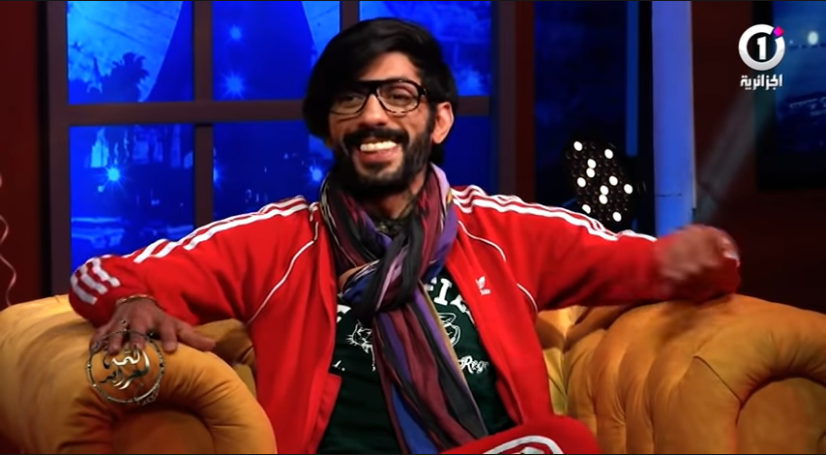 There is no doubt that our weekly features in Afrosapeur have a high fashion sense. They dress so well you would be tempted to try out their style at least once. In the same vein, Africa is blessed with talented individuals—particularly in fashion—who constantly put the continent in the limelight. One of such people is Mohamed Bouchaib. Today, he is in our Afrosapeur spotlight. We will look at his fashion sense and his journey to fame.
Who is Mohamed Bouchaib?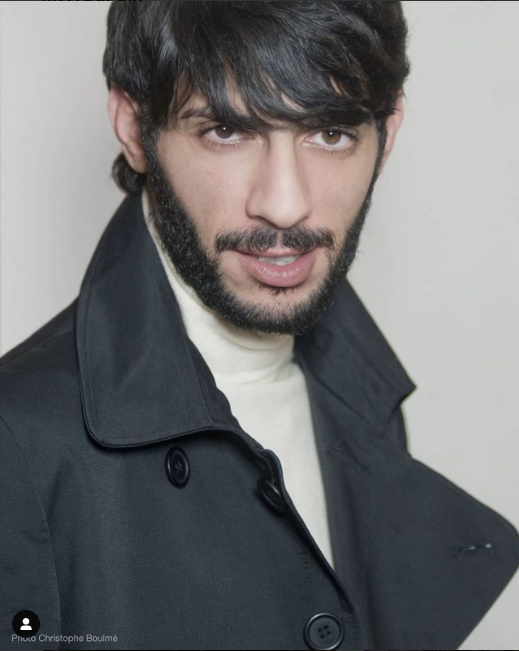 Mohamed Bouchaib is a famous Algerian actor best known for his role in Mascarades, a 2008 movie about how 'Mounir' used his attention-seeking weakness to change his family's fortune. However, he acted as the best friend to the main character (Lyes Salem). The role in the movie earned him the Lumières Award for Most Promising Actor in 2009.
Mohammed Bouchaib was born in Libya on 17 July 1984. Interestingly, he met Biyouna and Souilah (two legends in the entertainment industry in Algeria) at the age of 19. These legends introduced him into the acting world by giving him an essential role in a popular sitcom in Algeria, Nass Mlah City. From there, Mohammed Bouchaib became a fairly popular figure in Algeria.
Mohamed Bouchaïb's View about Undocumented Immigrants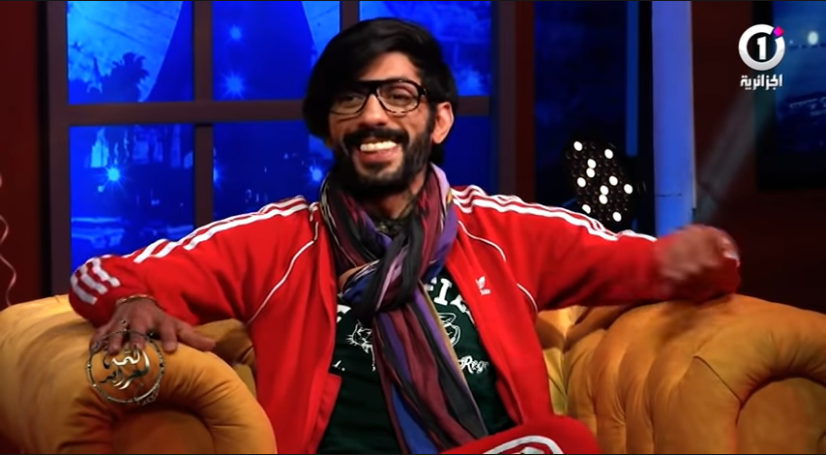 In an interview on Lammert Lahrayer's show early in 2021 (April), Mohamed revealed he, at some point, was an undocumented immigrant in France. Furthermore, he claimed he had shows and projects in Europe at that time and decided to continue living there after his visa expired. When asked why he said it was simply out of curiosity.
Mohamed Bouchaib said he never had it in mind to settle down in France, and he just wanted to know how people who stayed over or entered illegally lived. Additionally, he stated that he wanted to know their thought process and understand why they decided not to come back to Algeria. He later returned after understanding their thought process.
When asked about what he thought about those who decided to live and work in somewhat unsuitable conditions in Europe, he had one word for them, "crazy". He says in Europe, illegal immigrants live in abject poverty. He opines that even though the conditions at home might not be convenient, there is still freedom because, at the end of the day, you will still have a roof over your head. According to him, life in Europe is not so rosy as people see it.
Mohamed Bouchaib's Fashion Sense
Mohamed Bouchaib has a laid-back sense of fashion with not too many fashionable options. He often gives off a look of rebellion due to his choice of tattoos. Also, Mohamed Bouchaib seems to be a lover of denim and jackets and always gives off the "bad-boy" vibe. Ultimately, he dazzles in whatever he puts on and his dressing style is a source of inspiration to many in Algeria.
Mohamed puts on casual wear in the above picture. He wears a jacket and jean shorts with sneakers. Nonetheless, he looks smart, and the wristwatch matching the sneakers says a lot about his fashion sense. If the picture was taken in the morning you might as well assume he was getting ready for a morning workout.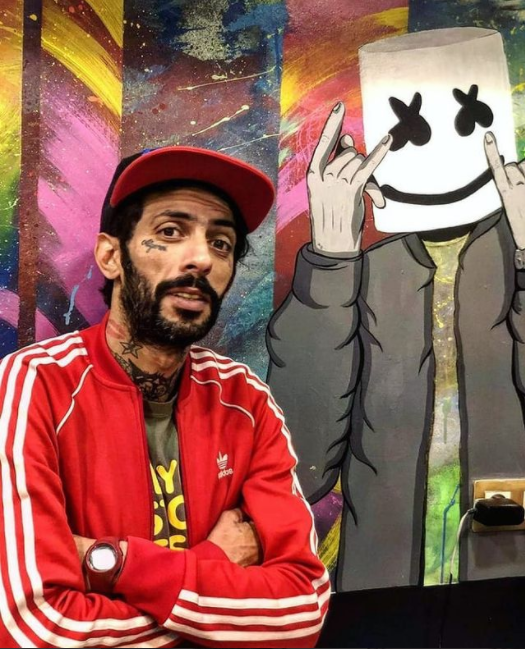 Notice how the tattoo on his neck with the background draws out the style of the picture.  The wristwatch matching the red jacket seems to complete his simplicity while also bringing out that "bad boy" vibe.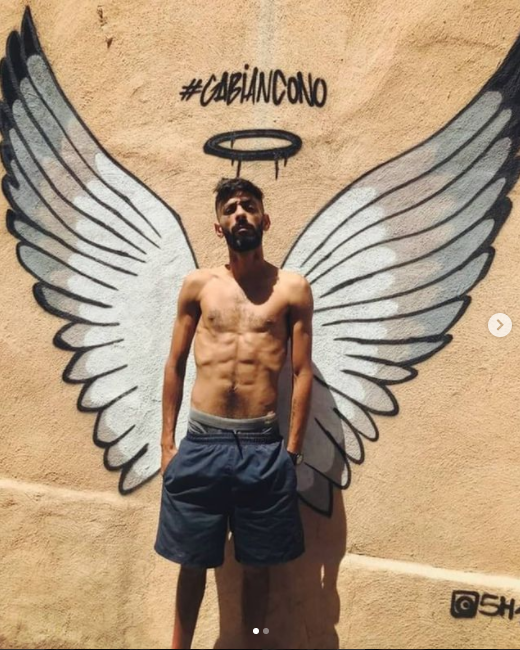 The beauty of this picture is the background. Not many people can go topless and still look this good, especially if they are not ripped. However, Mohamed used the graffiti in the background to mask his topless pose and give a feel of someone with wings.
Mohamed Bouchaib in Denims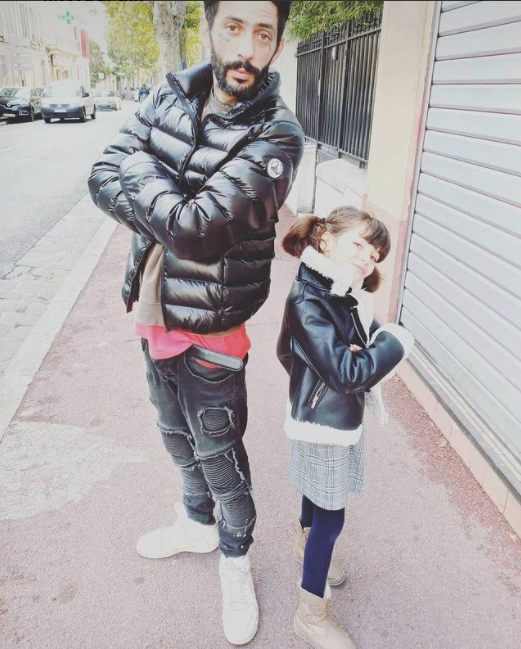 In an apparent father-daughter bonding time with his daughter, he decides to go with the leather jacket and patched denim pants while his daughter goes with the leather jacket, leggings, and beige boots. They both wear inners that bring out the beauty of their outfits.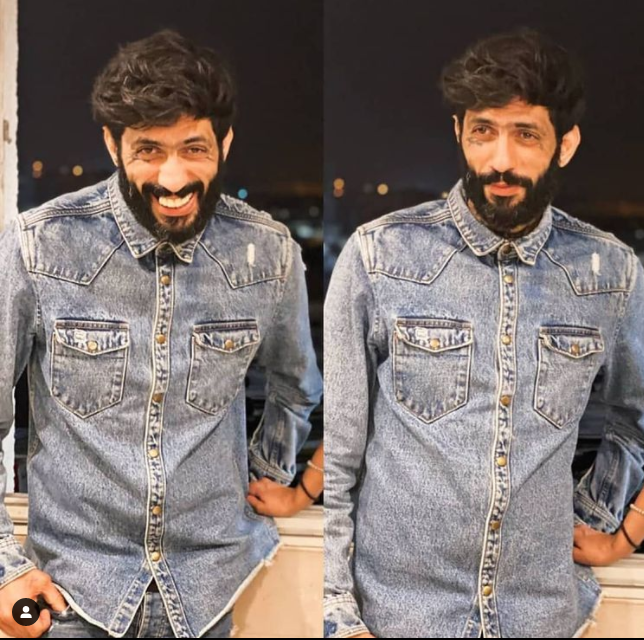 Mohammed apparently wears full denim in this picture with no style whatsoever. That in itself is a statement of intent. The picture screams of a laid-back fashion style and a huge love for denim wear.
Mohamed Bouchaib in suits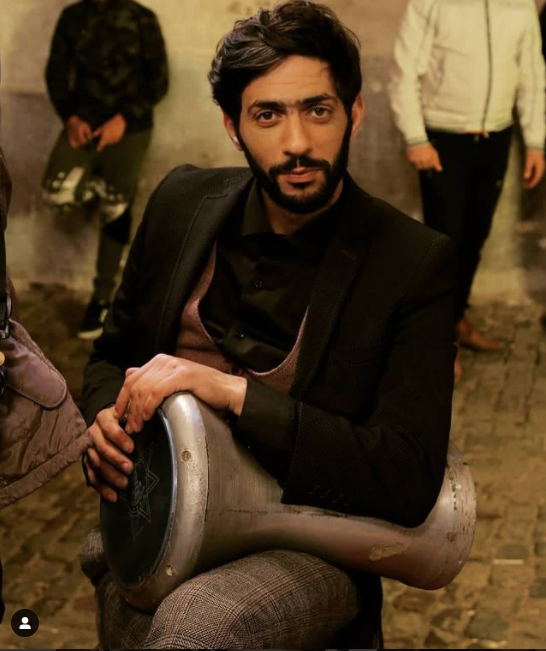 Mohamed is draped in a blazer suit with a Gawharet El fan Darbuka drum in the above picture. Interestingly, he is wearing an inner jacket that blends with the color of his pants. Everything is just elegant and worthy of emulation. What do you think about this ensemble? Share your thoughts in the comment box below.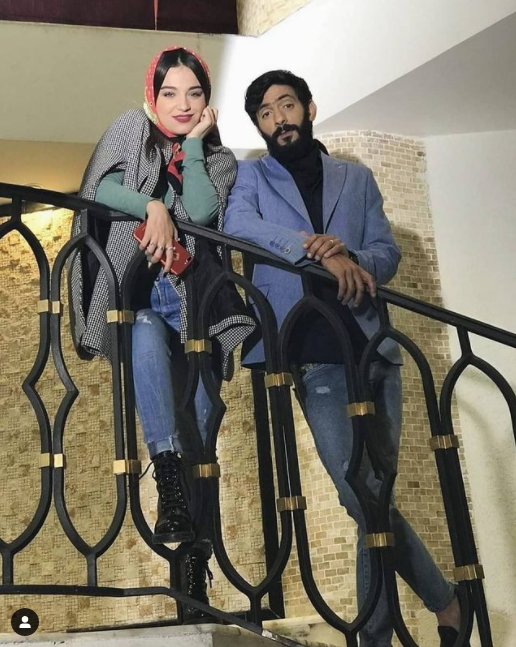 Mohamed rocks another blazer suit but this time with denim trousers and a turtleneck top. Interestingly, this has been coming into vogue for a while now and models are already trying this lookout. Also, it is amazing to see our feature of the week donning this beauty.
Traditional look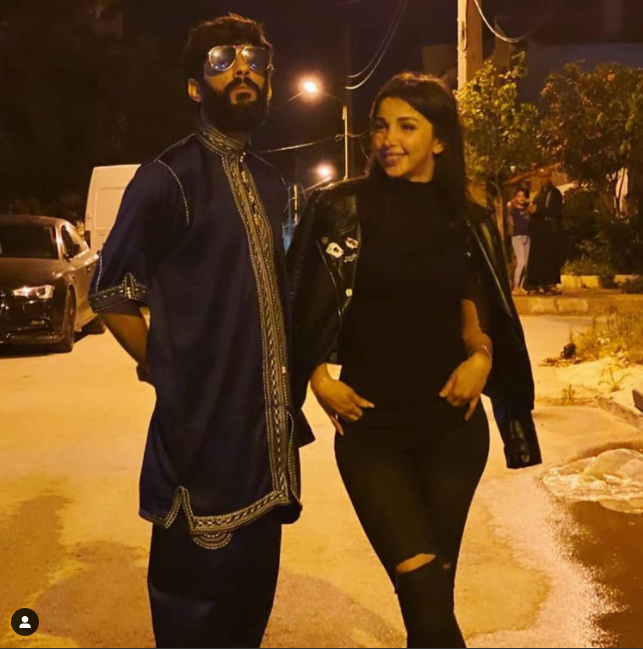 Mohamed is, in the above picture, wearing a beautifully embroidered 'Jalabiya' with matching trousers. A laid-back dressing that shows the beauty of his beards and ultimately makes him elegant.
Conclusion
Mohamed Bouchaib's journey into fame from being an undocumented immigrant has been a source of inspiration for many young people today. One lesson that stood out for us is the need for undocumented migrants to try and return home rather than waste their lives on the streets of Europe. It is always better to have your freedom and a roof over your head.
Ultimately, he is a prominent example of if you set your heart to it, you can achieve it. It is left for you to look inwards and discover yourself. Do you think you can be our Afrosapeur of the week? Contact us with your pictures, and you might be the center of attraction for the week.