African Vibes 4th Anniversary Event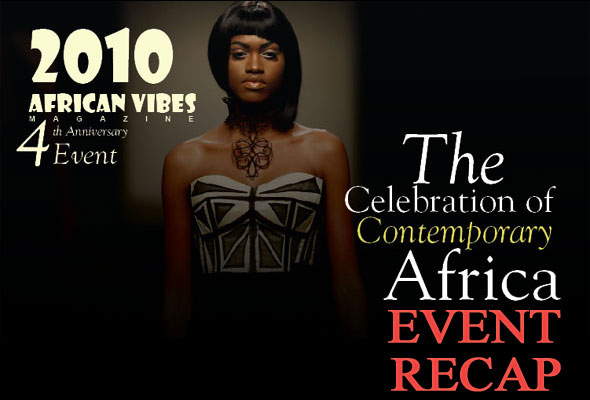 On April 24th, 2010, #African Vibes Magazine is rolling out the red carpet in style to celebrate 4 years of putting the positive spotlight on Africa and Africans.
This Red Carpet glam 4th-anniversary event focuses on showcasing contemporary Africa by presenting an eclectic mix of African culture, style, and entertainment. Guests will be engaged in ways that will encourage them to take an interest in playing an active role in shaping Africa's future.
A portion of the proceeds from this event will go toward supporting the African Vibes Magazine 1000 Africans for Haiti initiative  (https://www.causes.com/AfricansForHaiti) to help earthquake victims in Haiti.
Schedule of Events
Pre-Event Ideas Contest
Glam Lounge
I Wear African Runway and Awards Show
VIP Lounge after Party