AFCON 2021 Knockout Preview: Who Will Win The Trophy?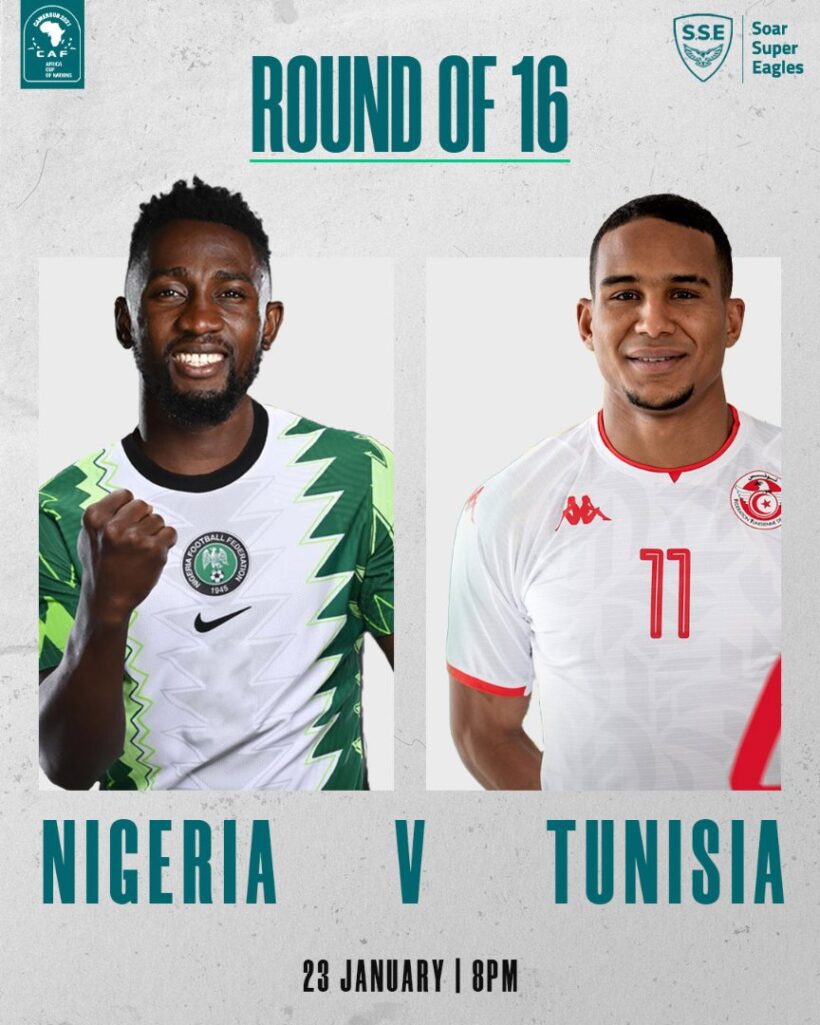 Breathtaking goals. Blasting trumpets. Infectious passion. Unrivaled glamor. Unbelievable upsets. Controversial refereeing decisions, and a defending champion who bow out, limping like a wounded lion who has just lost a limb in a fight against two antelopes. Excitement. Banter. Patriotism.
These and many more were on display as the Group Stage of the Total Energies AFCON 2021 took center stage between January 9 and 19 in Cameroon. Once again, AFCON 2021—and African football—reminded the world that in this part, a bench player for a French Ligue 2 side could keep Riyadh Mahrez quiet for the entire 90 minutes. It also reminded the world that, be you Mohamed Salah, Sadio Mane, or the Black Stars of Ghana, when all the XI that make the teams trot onto the pitch, everyone is equal.
As the knockout phase of the AFCON 2021 rolls by, Africans look forward to the Clashes of Titans which are to come. But certainly, before we get to the business end of the tournament, we must discuss what we have before us, the Round of 16. Who will make it? Who will bow out in shame? Let's get into it.
AFCON 2021 Round of 16: What to Expect
Since the expansion of the number of qualifying teams at AFCON increased to 24, we have seen several football minnows pull off upsets. In 2019, Madagascar reached the Quarter-finals, having beaten Nigeria at the Group stage. The Benin Republic knocked out Egypt. This year, Sierra Leone, Equatorial Guinea, The Gambia, and Comoros, have pulled off massive results against giants, with the latter trio even making the round of 16. With the draws now done, we look at each fixture, what to expect, and who should go through.
Cote D'Ivoire vs. Egypt
The 2015 African champions square up against the competition's most successful nation. This promises to be the clash of the round, as the finest African talents will take to the pitch to advance their nation's course in the tournament. The Ivorians—unlike the Algerians—have put their talent to good use, breezing past their group as winners, and should have won maximum points if not for a silly error. Their 3-1 mauling of Algeria should sound a note of warning to the pharaohs.
Opposing the Ivorians are pharaohs who are not as worrisome against opposition as the most famous Pharaoh. They were totally outplayed by Nigeria, requiring a VAR intervention to prevent a draw against Guinea Bissau, and barely made it past Sudan. Mohamed Salah, the star of their show, has struggled to make any impact. So has other senior players like Elneny, Trezeguet, or El-Mohammady. You should fully expect the Ivorians to advance, but who knows?
Nigeria vs. Tunisia 
The Tunisians must have been cursing their luck, not only conceding at the dying stages against the Gambia but for this draw. The North African giants had 12 players ruled out due to COVID-19, and they come up against the Super Eagles, who have generated all the buzz in Cameroon.
Having employed the services of Augustine Eguavoen, the Super Eagles are flying high, having won—and dominated—all three opponents at the group phase. For the Carthage Eagles, the reverse has been the case thus far. Having denied the Tunisians three bronze medals at AFCON 2004, 2010, and 2019, one may make a case for vengeance. But how far can an Eagle go against another when it has barely flown out of land to the skies?
Well, with all the odds stacked against them, Tunisia was able to produce a major upset against Nigeria. Our big guess is that everyone that bet on that game lost their money.
Cameroon vs. Comoros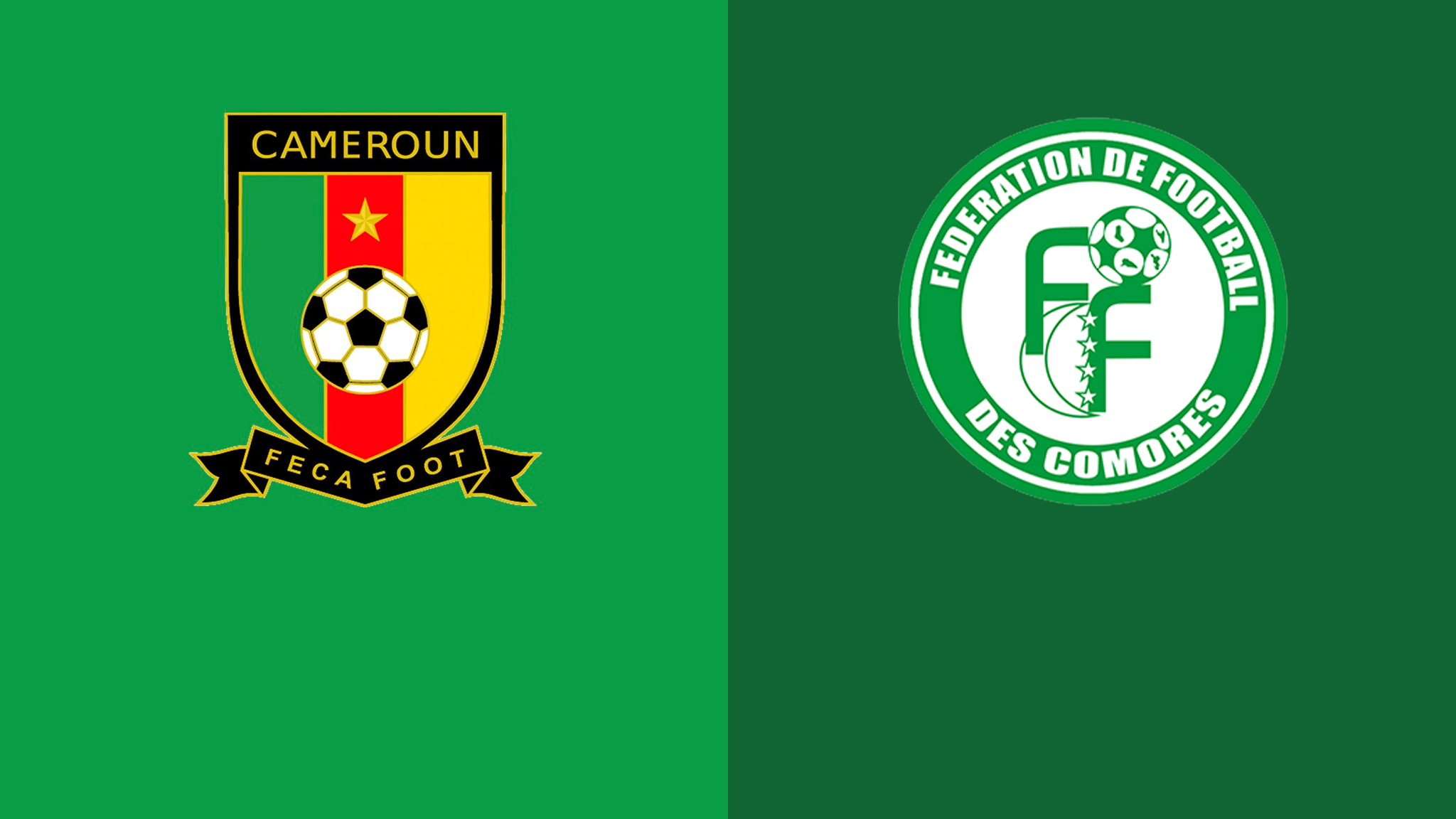 There have been premature talks of a Nigeria vs. Cameroon final, but first, the Indomitable Lions would have to overcome the Comoros. Perhaps, theirs will be AFCON 2021's biggest underdog story. Comoros has been impressive, defeating Ghana and staking their claim against Gabon. Despite being a small island of fishermen. They are in the knockout phase at AFCON—at their first time asking.
The 5-time African champions impressed at the group stage, collecting 7 points in 3 impressive displays. Although they can count on home support, they must remain wary of a team that put three behind the Black Stars of Ghana. Vincent Aboubakar, the top scorer of the tournament, is a lion out in the wild in search of who to devour. If his team mates can provide him with the right service, he will feast on Monday. Everyone expects Cameroon to advance, but don't count against Comoros parking the bus for a penalty shootout, and snatching it there.
Guinea vs. Gambia
A Naby Keita-galvanized Guinea impressed at the group stage, holding Senegal to a draw, and beating Zimbabwe. The West Africans are yet to win the competition but will fancy their chances against The Gambia who are playing in their first-ever AFCON. So far, the Guineans have looked organized, letting in only 2 goals, after a similarly stingy qualifying campaign.
On the other hand, The Gambians, who were unbeaten against Mali and Tunisia, face an uphill task. However, it is not one that they are not up to, as their Group stage campaign showed that even the minnows can hold their own against more established side. Prediction: The Gambia to advance after extra time or penalties.
Senegal vs Cabo Verde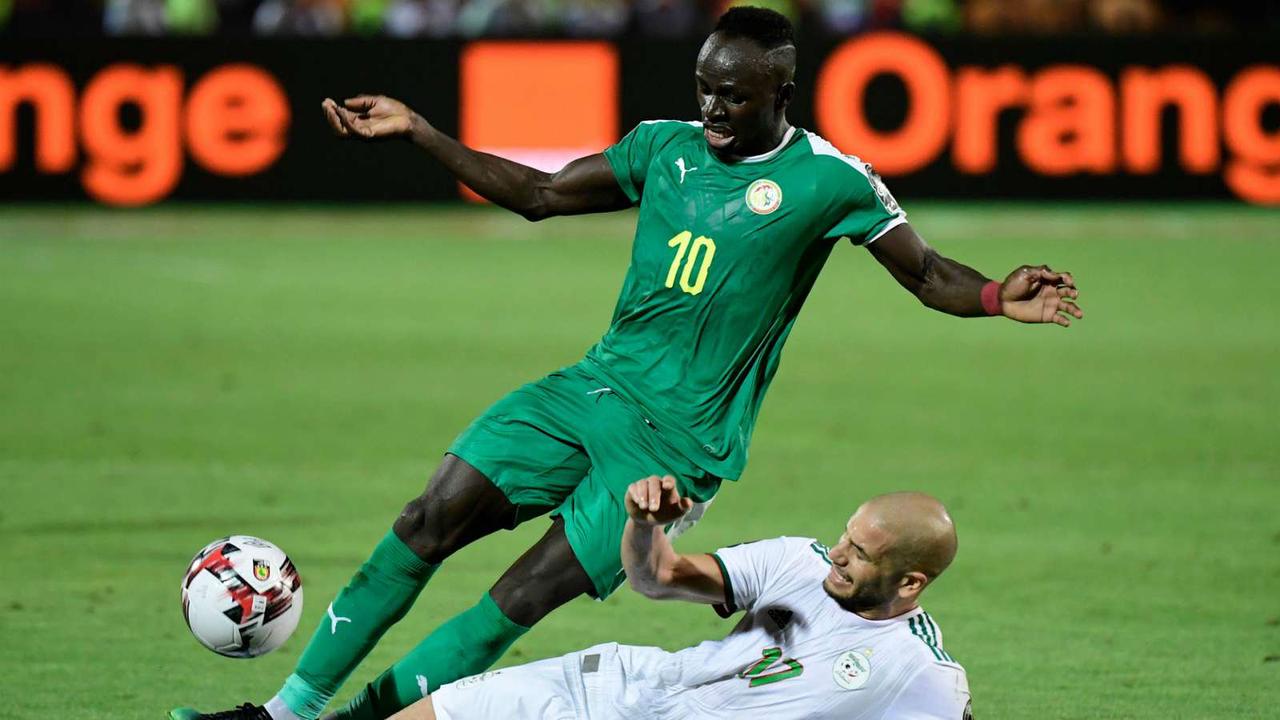 The Teranga Lions have what is possibly AFCON's most disappointing story. For all the talent, all the investment, and all the buzz around them, Senegal have as many trophies as Comoros—who made their debut at AFCON 2021. That says a lot about what to expect from Senegal in the larger scheme of things. In this match, however, you don't know what you should expect from a team that scored one goal in the group stage. It gets worse when you consider that the lone goal was a 97th minute penalty to beat a Zimbabwe team which eventually bowed out pointless.
Cabo Verde, quarter-finalists in 2013, will relish a fine challenge against Senegal. They prepared really hard for this tournament, and they will fancy their chances. This should be a drab fixture settled by a scrappy goal from somewhere—a set-piece or an error. Nevertheless, you should bet on Senegal going through.
Mali vs. Equatorial Guinea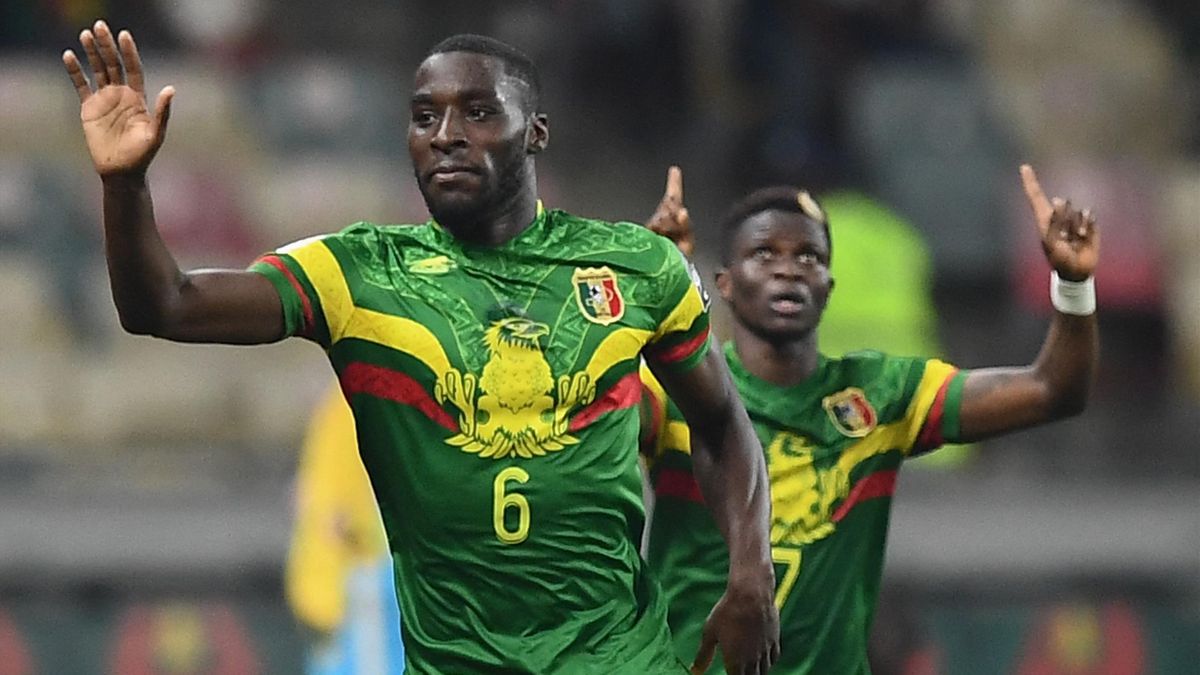 If you were a Malian, you would be wary of a team that beat Algeria. But then, just how bad was Algeria at AFCON 2021? The young core of this Malian team is a supremely talented one, with Mohamed Camara and Amadou Hiadara pulling the strings in midfield. The West Africans have played really well, although they lack ideas in the final third. Their infamous win against Tunisia — and their draw against The Gambia — should show that a well-organized Equatorial Guinean team can sneak a Quarterfinal spot.
A well-motivated Equatorial Guinean side has made the most of a massively supportive fan base. With tactical discipline and a stingy defence in front of their goal, they have held their own, conceding just once in the group stages. Like Mali, they may have scoring problems too, having netted just two goals in three group stage games. In all, one would expect Mali to advance; but don't rule out this Equatorial Guinea side.
Morocco vs Malawi 
Morocco was one of AFCON 2021's most impressive sides at the group stage. In a campaign where the North Africans have been disappointing, they have been a shining light for the region. Their performance against Gabon cast some doubt over their title credentials, although they had qualified by the time that match rolled by. The Atlas Lions of Morocco are a well-oiled machine, with a defense marshaled by Wolves' Romain Saiss, the attacking prowess of Achraf Hakimi, and the striker's instinct of Sofiane Boufal.
Against a stubborn Malawi side that let no goals in at the group stage, Moroccoans should never see this game as a push over. A quarter-final ticket is at stake, and ardent followers of AFCON 2021 will expect a tough match-up. This tie should be much more even than it seems. However, Morocco should have enough to go through.  
Gabon vs. Burkina Faso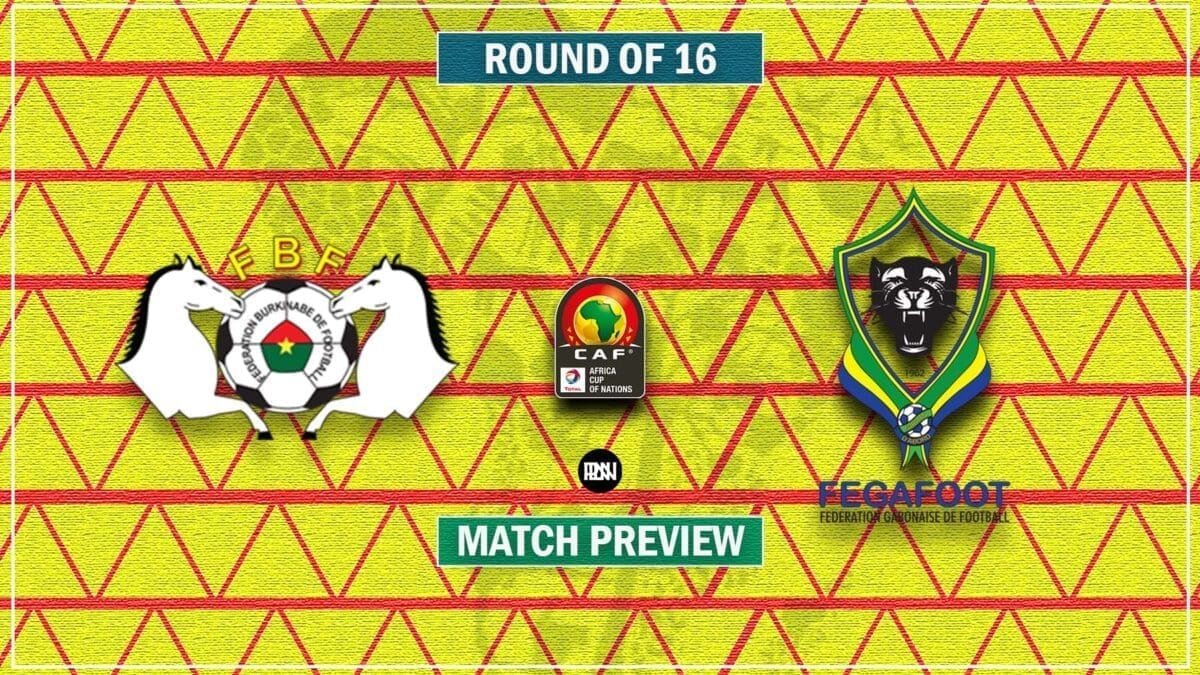 Gabon qualified for the tournament, courtesy of an unbelievably amateurish mistake by The Gambia's goalkeepers during the qualifiers. At the tournament, two poor defensive displays let Jim Allevinah steal two points against Morocco and Ghana. Against a technically sound Burkina Faso side, there may be no errors to pounce on. With Mario Lemina and Pierre-Emerick Aubameyang ruled out for the rest of the tournament, the Gabonese are at a handicap in this fixture.
With Burkina Faso struggling with a coup at home, the win against Gabon on Sunday 23, 2020 should give the nation something to smile about. It was a tough battle that was eventually settled in the penalty shootout. Really, we were not surprised by the victory.
Quarter-Finals: Who Plays Who?
The draw for the rest of the tournament will see some interesting match-ups. The winner between Ivory Coast and Egypt plays the winner of Morocco v Malawi for a semi-final spot. A Morocco v Ivory Coast quarter-final matchup should be fun. However, the Ivorians (if they qualify against Egypt) should get the semi-final ticket against Morocco (if they also qualify).
The winner of Guinea v The Gambia plays the winner of Comoros v Cameroon in the second quarter-final. Overall, one would imagine that Cameroon would emerge from this bloc as the semi-finalist. But hey, this is African football. Anything can happen. 'Anything' happens a lot.
The third quarter-final will see the winner of Burkina Faso v Gabon take on the winner between Nigeria and Tunisia. It will be interesting to see who wins between Burkina Faso and Tunisia. However, we will be staking our money on Burkina Faso.
Lastly, the winner of Senegal v Cape Verde will play the winner of Mali v Equatorial Guinea. In their best form, you would fancy Aliou Cisse's men's chances against Mali/Equatorial Guinea. However, their group stage form leaves so much to be desired. This is a very open berth for whoever wants it most to take.
Semi-Finals: A Lot to Play For at AFCON 2021
Whoever win the four quarter-finals faces each other in the semi-finals in the order in which they have been presented. Certainly, four giants of African football will emerge, locking horns for a spot in the final. At that point, AFCON gets really interesting.
Final: Who will Win the Tournament?
All things considered, several indications point to the fact that the trophy may return to West Africa. With Senegal and Mali in one bloc, we can at least count on West Africa producing a finalist. The final takes place in Yaounde, so an interesting backstory will make such a final all the more interesting. Finals involving Cote d'Ivoire, Senegal, Egypt, and Mali would make for an interesting story.
Conclusion
AFCON 2021 has reached its business end. With teams jostling for trophies, many countries will be proud of a semi-final—or even a quarter—final finish. Which team will you be rooting for? Let us know in the comments.