25 Ideas To Improve The Effectiveness Of Your Home Office Workspace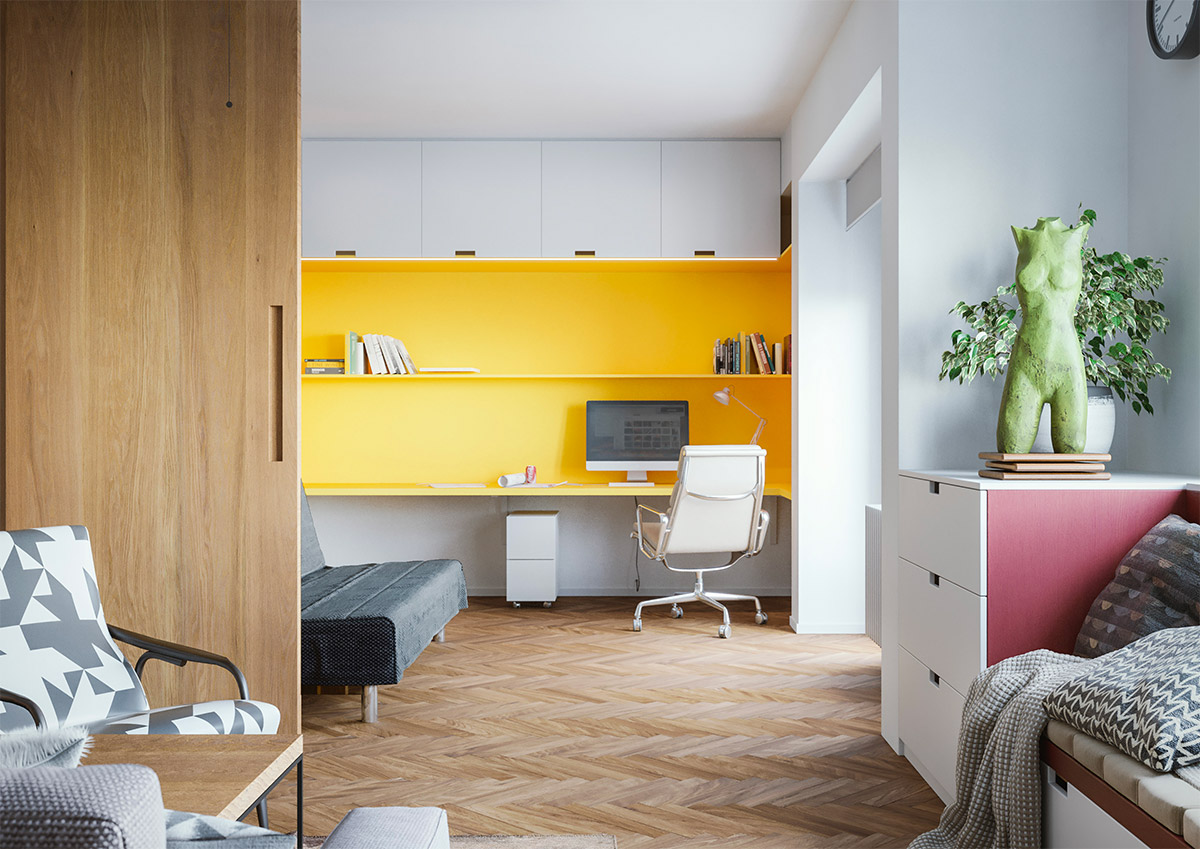 Presently, the Internet is filled with exciting stories of how workers are managing to work from home. Working from home or remotely is not a new thing per se. However, for some people, it is. When the COVID-19 restrictions were imposed, several workers were forced to convert their homes to offices. Whereas some workers report productivity increases, few still face challenges bordering on organizing their workspace. These challenges lower their productivity. If you are one of those struggling to transition into a home office workspace, this article is for you. We are going to explore ideas to improve your workspace, hence boosting your productivity.
Why You Need A Home Office
The primary reason why you need an office setting at home is to block distraction while working. How? Having a designated area in your home where you can focus creates a mental shift. You relate the station with your workflow. But for this to happen, there are things you need in the workspace. Keep reading to find out vital features of an effective workspace.
What You Should Put in Your Home Office
What's your occupation? What does your regular workflow look like? How long do you work in a day? Do you work in a team? These are a few of the questions you need to answer when deciding on your home office essentials. Basically, you need an ergonomic chair and a desk. These two are essential if you're using a computer to complete your daily tasks. Then, you want to avoid cluttering your office space. Clutter could be anything that does not help you get work done. Let's look at the things you need for your office in detail.
#1 – Best furniture for your home office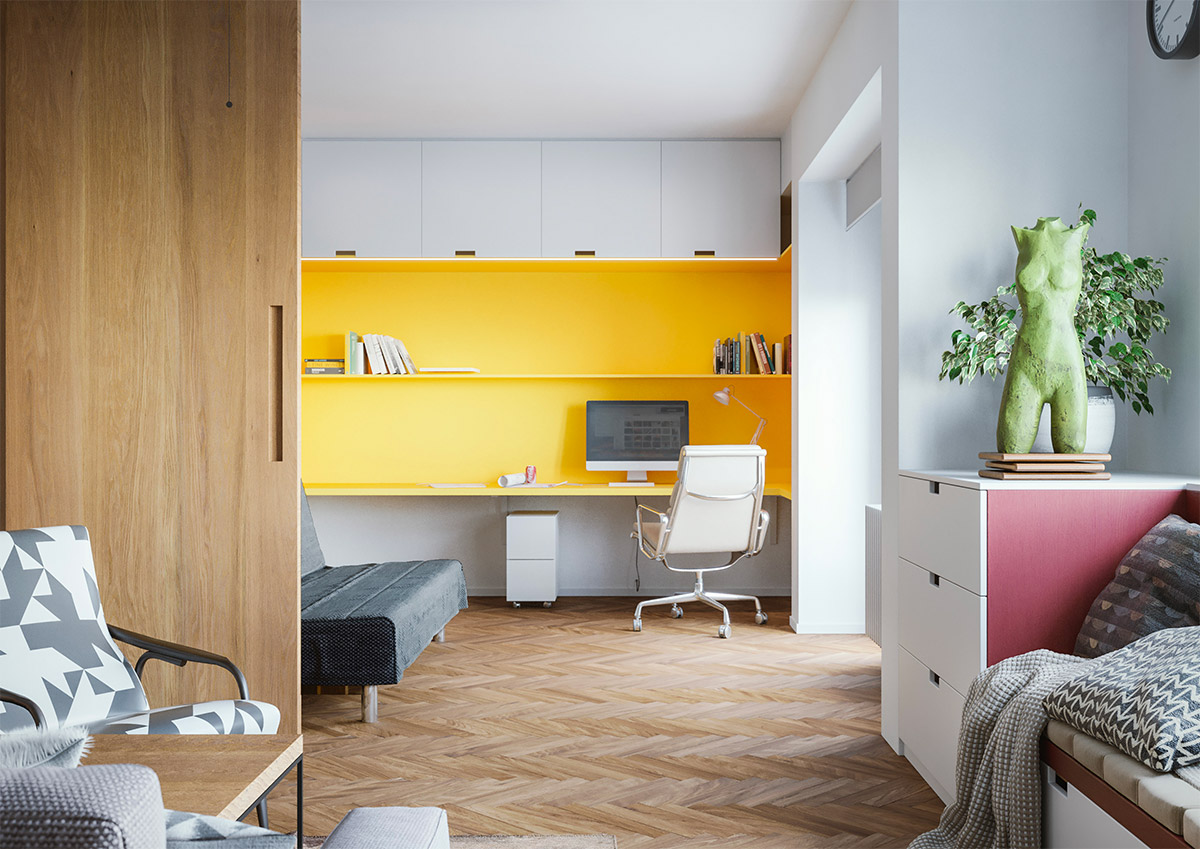 Furniture is a collective term representing desks, chairs, cabinets, etc. You need to be deliberate when choosing what furniture to include in your home office. The following is a list of our top furniture picks.
An ergonomic office chair. Comfort is paramount if you are spending much of your time sitting.
A desk. Desks come in different forms and designs depending on needs and budget. Also, make sure the height is balanced to avoid strains that can cause back pains.
Footstool. If you need extra support for your feet, this is a good option. You can follow some DIY steps for making foot stools, or but a ready-made one.
#2 – Picking the right tech gadgets for your home office
You will undoubtedly need gadgets such as a computer to get work done remotely. However, not all devices are favorable for a home office. You could be lucky enough to be provided with gadgets by your organization. However, if you are self-employed, you need to be deliberate in choosing gadgets. Essentially, you will need a laptop and reliable internet. Other peripherals could be a monitor, a keyboard, a mouse, a lamp, and a webcam.
#3 – Picking a location for your home office
It's almost impossible to work from your kitchen counter. So, choose your workstation, bearing in mind that the location will also impact your productivity. Sadly, a lot of people live in homes with limited spaces. In such cases, you need to be very creative. Or you could also try a minimalist home office set up.
#4 – Plan for power outages
Power outages can be a productivity limiting factor. Fundamentally, you need to plan for the eventuality. Here you could have power backup installed by electricians in your home. Alternatively, you can purchase an Uninterruptable Power Supply (UPS), which performs a similar function.
#5 – Good lighting in the home office is key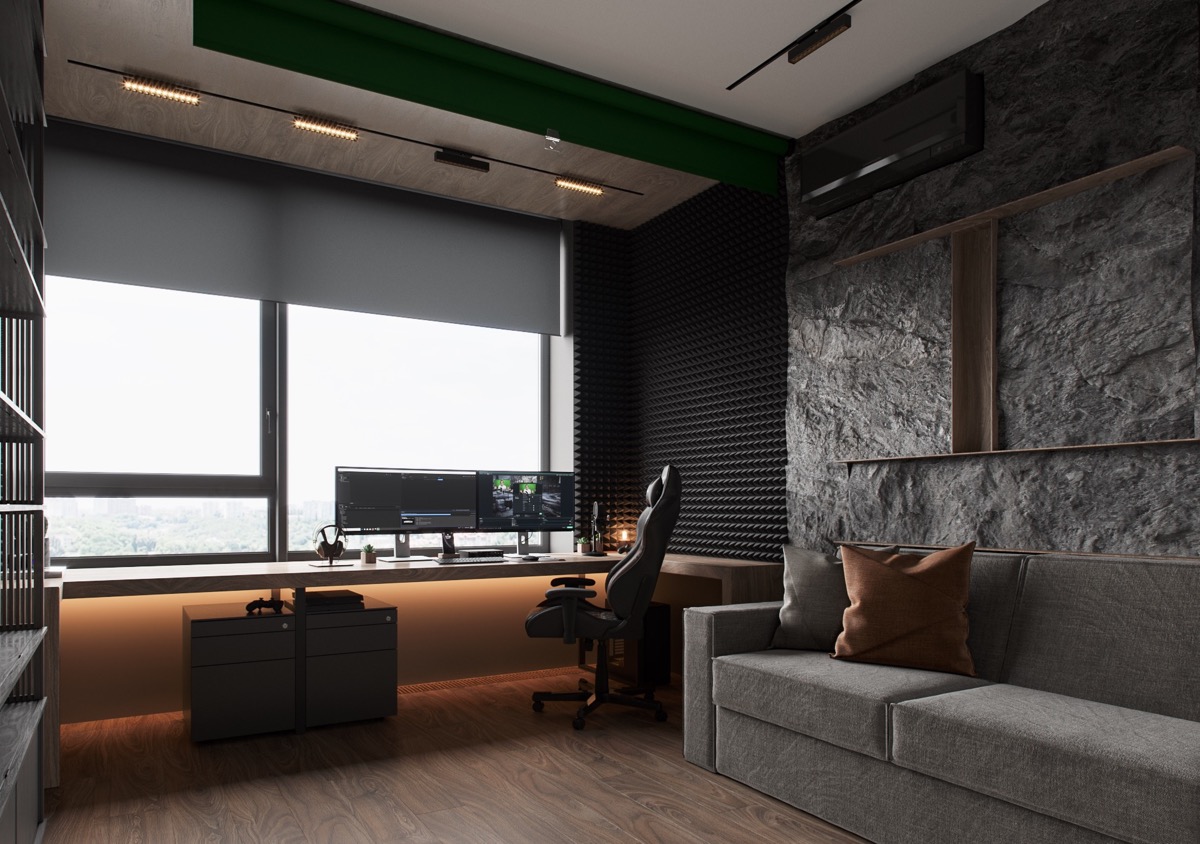 Don't overlook lighting when setting up your home office. Enough lighting, especially natural lighting, causes less eye strain. If your office location does not have enough natural lighting, invest in good light bulbs. These could be daylight light bulbs and energy-efficient lights.
#6 – Utilize software for process
Software helps you manage your process from onboarding, workflow, accounting, and reporting. In effect, these tools will help you have a seamless process that will wow clients and improve your efficiency. Thus, you need to look for software that works best, depending on your business.
#7 – Maximize vertical space in your home office
Regardless of the size of your home office, possibly there is a wall around it. This wall could be used for setting up cabinets. Utilizing this space helps you capitalize on your office area effectively. This is particularly important if you have limited space in your home.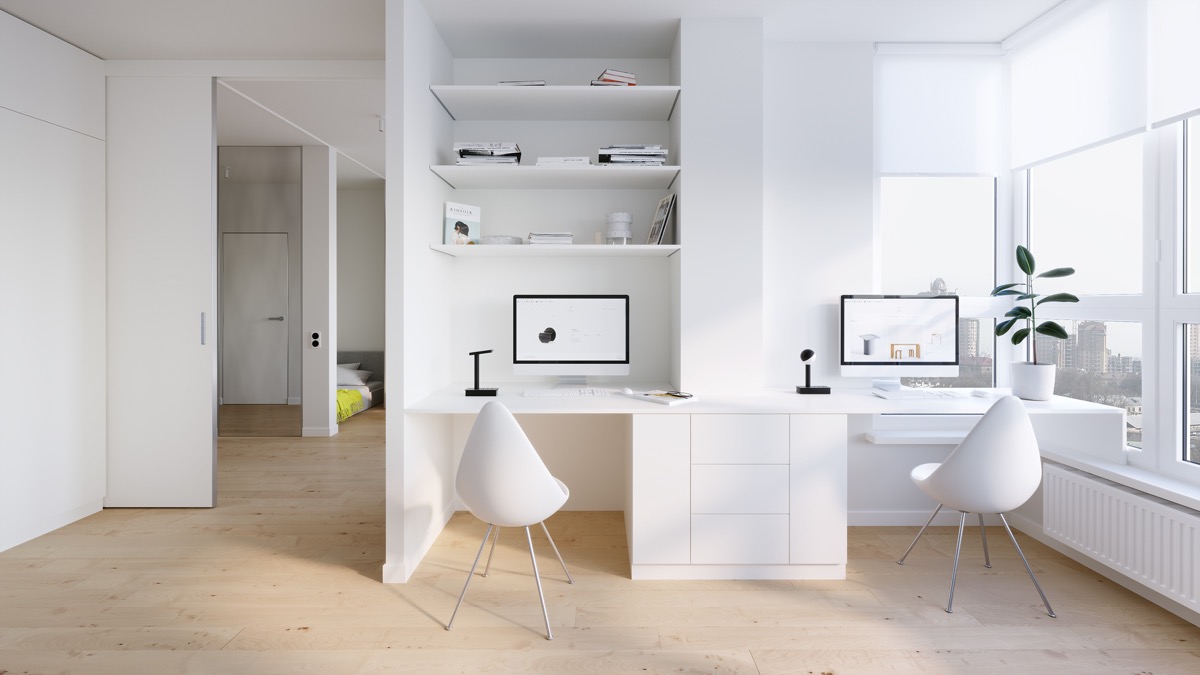 #8 – Automate repetitive tasks
Automation is crucial for repetitive and tedious tasks. These include email, data collection, and reporting. For you to remain focused on your specific role, you need automation. With automation, you will be able to make decisions faster and improve your workflow.
#9 – Have space for movement in the home office
Movement is vital if you will be spending most of your time at the office. This movement helps you unwind and refocus. When designing your home office, allow some space around the office.
#10 – Get a whiteboard for your home office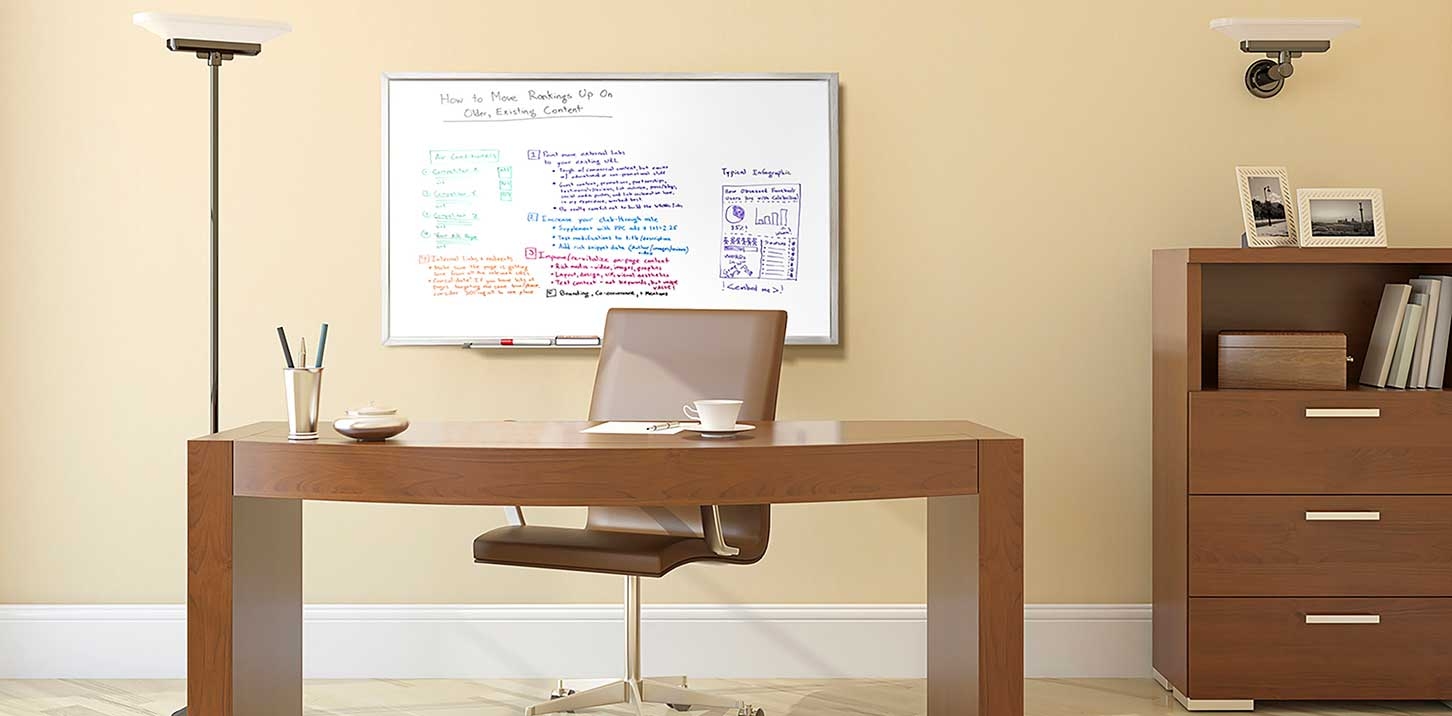 Does your work contain brainstorming? Most certainly, it does. A whiteboard helps you visualize your ideas as you work on them. This approach is imperative since a whiteboard, unlike a notebook, can be used over and over.
#11 – Get a plant (not a fake plant)
As mundane as it sounds, a plant has a ton of benefits. These include cleaning the air, reducing stress, and boosting creativity. Here are more benefits of having a plant in your home office.
#12 – Invest in good headphones
A good pair of headphones comes in handy when in meetings, listening to music, and much more. You can shop online for headphones that have noise cancellation capabilities. If your home is mostly noisy, this can come in handy.
#13 – Invest in a good filing system
Most businesses are cutting back or carbon footprint and going paperless. Nevertheless, you will need to store some hard copies of important documents in your office now and then. In such cases, a cabinet would be the best option.
#14 – Keep your home office space clean
Statistically, it's almost impossible to work in a chaotic environment. Doing small things like returning coffee mugs to the kitchen eliminates distractions, allowing you to focus better.
#15 – Have a physical calendar in the office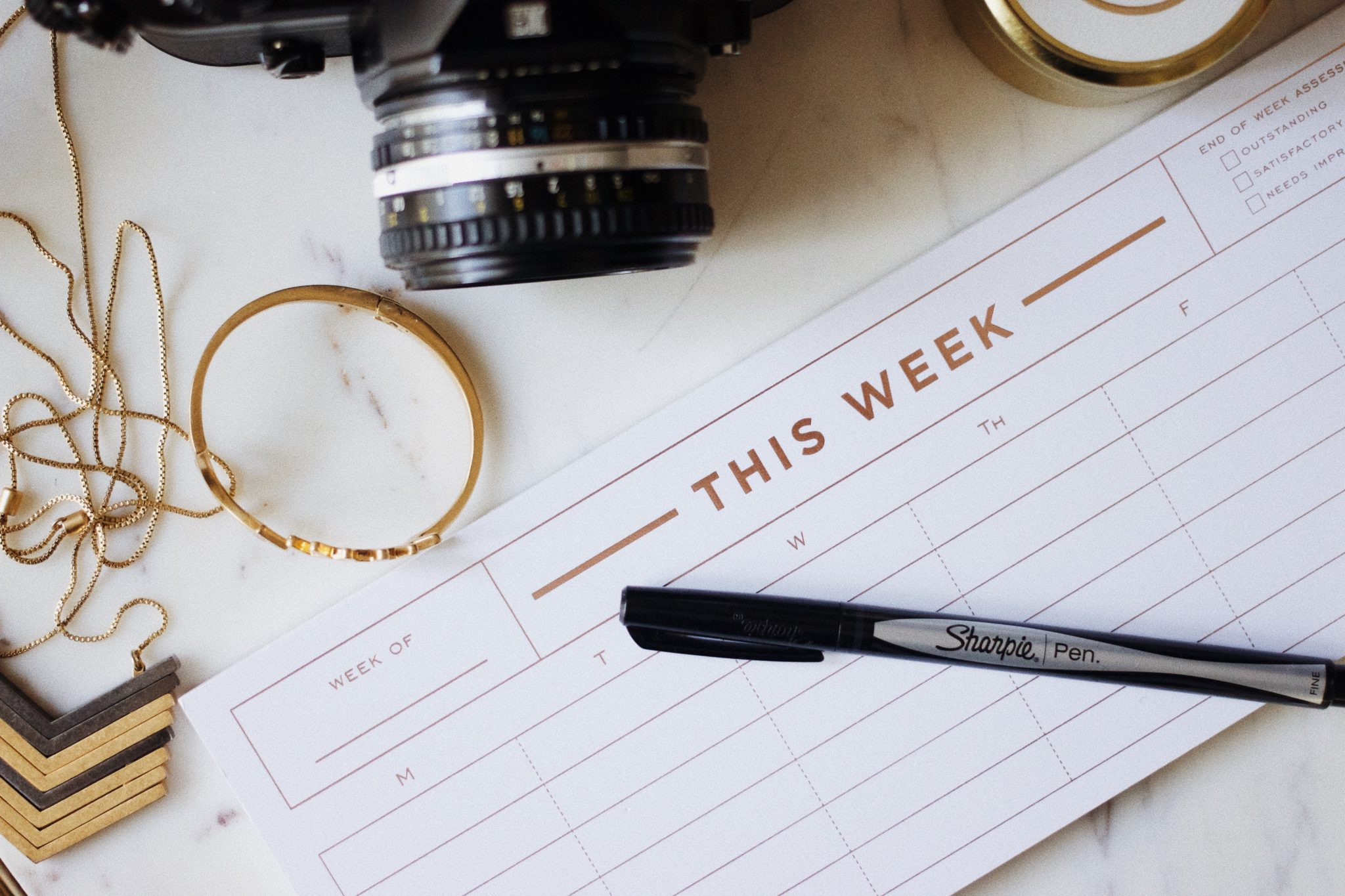 We could list over ten advantages of a paper calendar in your office. The bottom line is, paper calendars help you view the calendar at a glance without having to fire up a device. Also, it could serve as an addition to your home office décor.
#16 – Add some personality to your office
Being able to associate a workplace with your passions or desires helps you stay motivated and in a good mood. This can be achieved with things like wall mounts, collectibles, or souvenirs.
#17 – Make the workspace flexible
You might find that you have to share the workspace with a family member. For instance, your son wants to use your desk for studying. When choosing the desk in the first place, you need to plan for these likelihoods.
#18 – Invest in LED desk lamps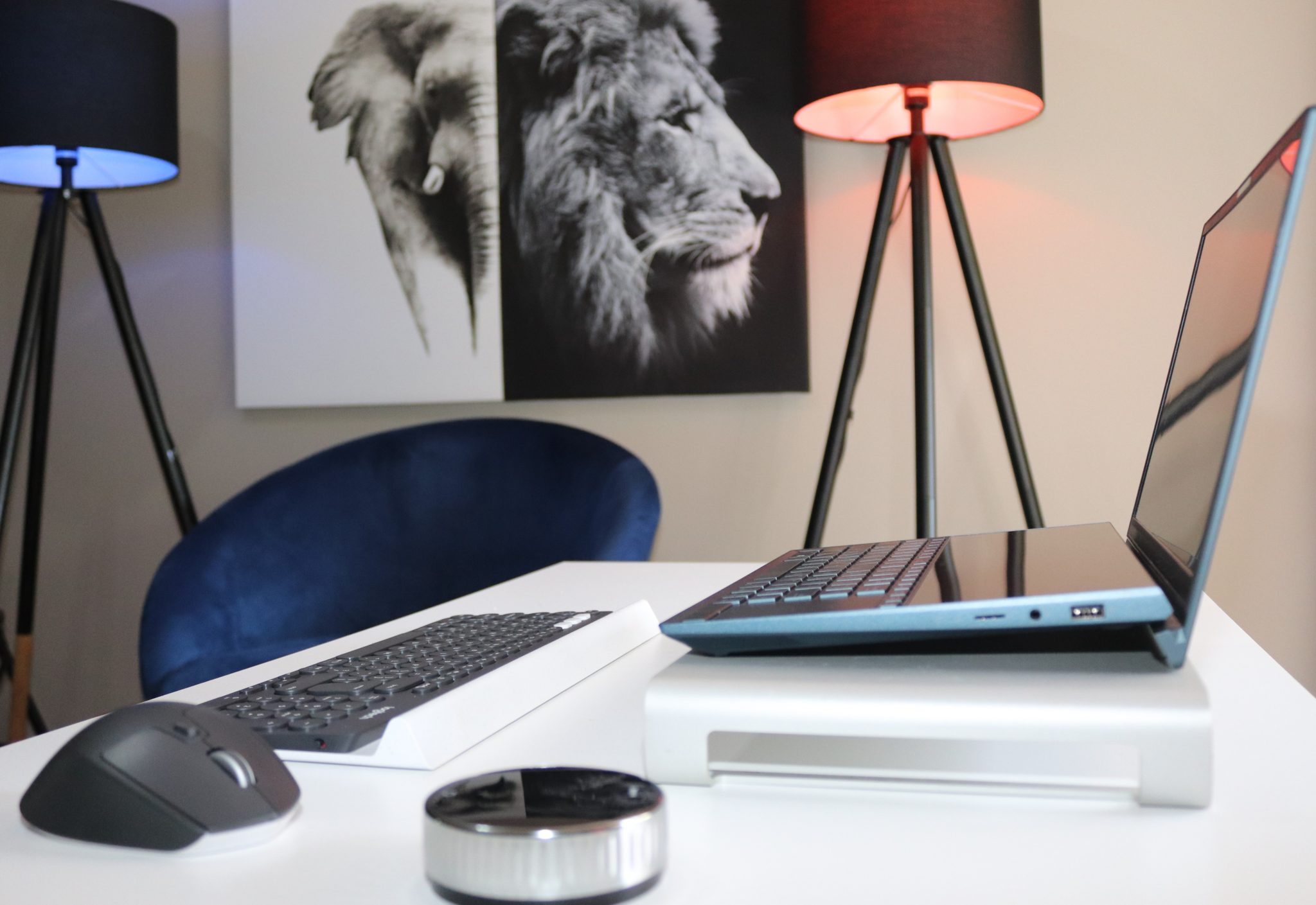 LED lights are cost-effective and suitable for your vision. If that's not a positive impact on productivity, nothing is. The other benefit of LED lights in your home office is they are a great alternative to regular light bulbs.
#19 – Have a cable management system
Having cables lying around on your desk makes the place appear cluttered and messy. You can avoid this by adopting a simple cable management system. Also, having your cables firmly secured improves their durability.
#20 – Use timers and Pomodoro techniques
If you want to manage your time better, try planning on how to spend it. There are many time management tools out there that can use. Managing time with Pomodoro techniques helps you take breaks between tasks. These breaks, in return, help you stay on course.
#21 – Communicate effectively
Communication is a recipe for success, especially if you are working with multiple clients simultaneously. Design your home office in such a way that there is a minimal communication barrier.
#22 – Soundproof your home office
Noise can be a productivity killer, especially when you are trying to focus. Whereas total soundproofing could be expensive, there are affordable options for you. If you need to reduce noises in your home office, soundproofing should work.
#23 – Mount a vision/dream board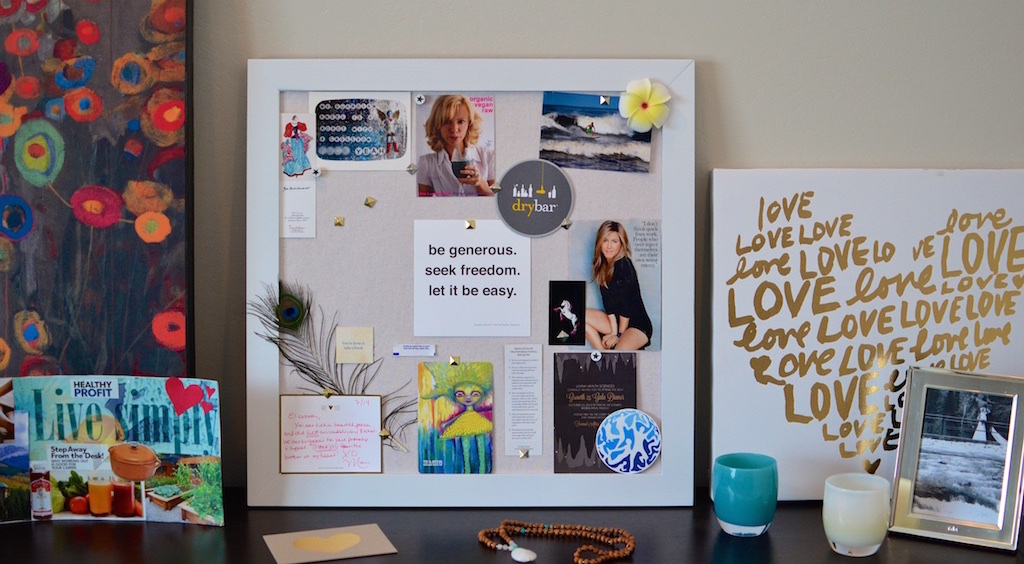 Do you believe in affirmations and visualizations? You should. Having a vision board in your office reminds you of your aspirations and keeps you motivated. Furthermore, it brings your dreams closer to reality.
#24 – Be picky when choosing colors
Color has been shown to influence a considerable percentage of our conscious and subconscious responses. It's advisable to decorate your workplace with colors that spark creativity. Read more about how color impacts productivity.
#25 – Have desk toys in your office
Psychologists have argued that play boosts productivity. An article in Forbes highlights findings from various studies that support this claim. Now that you are working alone, you could incorporate play by use of toys. Figurines such as the wacky waving inflatable tube guy and desk robots can cheer you during breaks.
Conclusion
If you are working from home for the first time, it's okay to get overwhelmed. However, setting up space in your home that helps you get things done should not be that hard. It all boils down to essentials that improve productivity and keep you motivated to work. Remember, knowledge alone is not power. It is what you do with the knowledge you acquire that can make you powerful. Go ahead and start implementing some of these ideas in your home office.