What Type of Leader Was Ibrahim Boubacar Keita, Hero or Villain?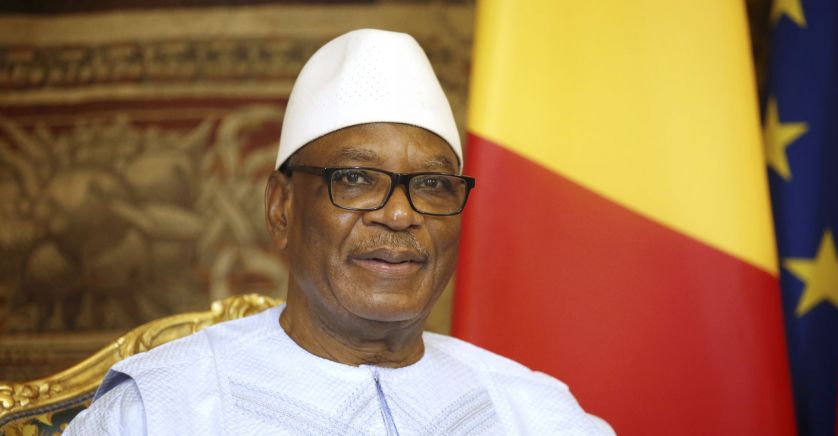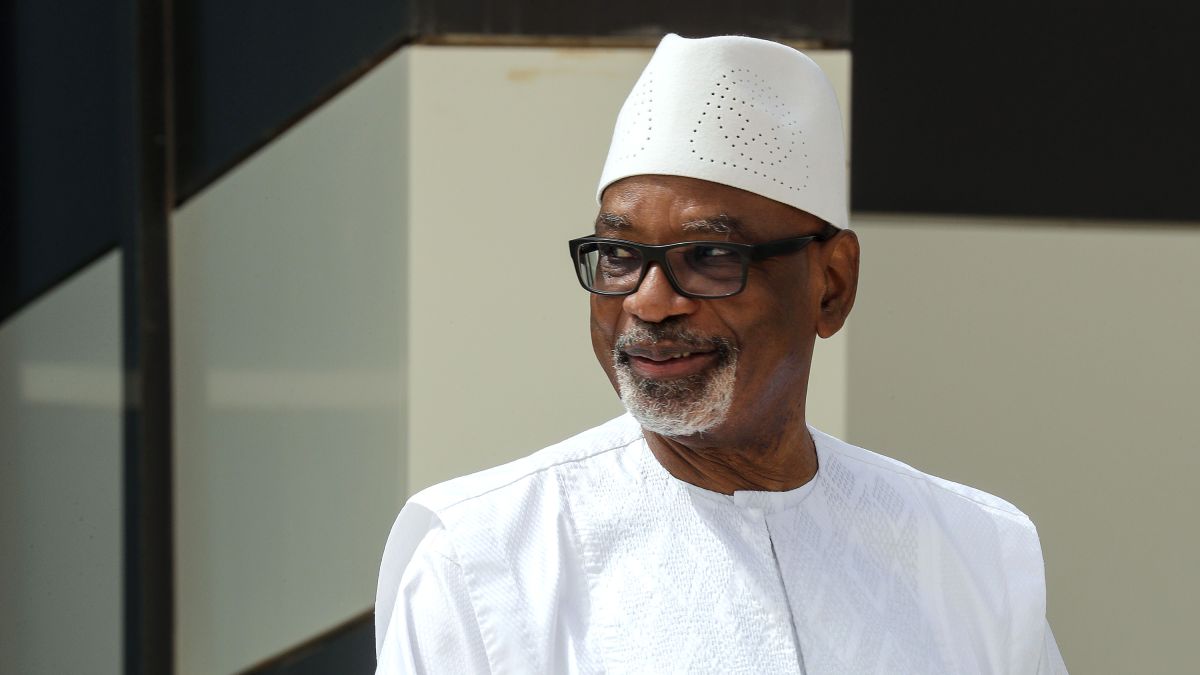 Former Malian president Ibrahim Boubacar Keita has died, officials said on Sunday, January 16. Recall that the military ousted Kieta in 2020 following a turbulent seven-year rule. However, the former president died at the age of 76.
Popularly known for his initials I.B.K., Keita ran Mali from September 2013 until August 2020, during which Islamist Insurgents overran large areas and ethnic violence flared.
Ibrahim Boubacar Keita's political credentials
Ibrahim Boubacar Keita was born in the southern industrial city of Koutiala, the declining heartland of cotton production. However, he studied literature in Mali, Senegal, and France. Keita became an adviser for the EU's overseas development fund before supervising the development project in northern Mali.
Furthermore, he campaigned against General Moussa Traore, Mali's former president, ousted in 1991 by a military coup. Ibrahim Boubacar Keita, then rose through the ranks under Mali's first democratically elected president, known as Alpha Oumar Konare.
As a socialist prime minister between 1994 and 2000, Keita quelled a series of crippling strikes, which earned him the reputation as a stern leader and helped to set up his landslide election in 2013 — when he finally ascended to the presidency after losing runs in 2002 and 2007.
The Military Topple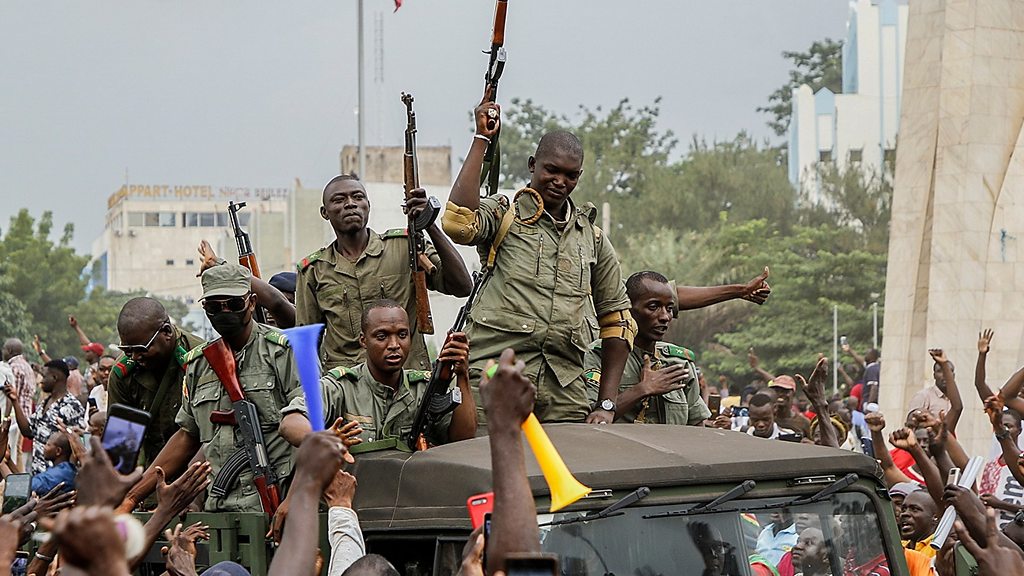 Rumors of corruption, disputed legislative elections, and low economic growth fueled the anger of the masses and drew tens of thousands into the streets of the capital Bamako in 2020 to demand the resignation of Keita.
Furthermore, Keita was eventually forced out by a military coup, whose leaders remained in charge despite international bodies' strong objections.
Ibrahim Boubacar Keita was detained and put under house arrest during the coup, but those restrictions were lifted amid pressure from the West African political union, ECOWAS.
It is essential to know that the interim government issued a statement concerning Keita's death, saying: "The government of Mali and the Malian people salute the memory of the illustrious deceased."
Other leaders, such as the Senegalese president Macky Sall and Burkina Faso's president, Roch Kabore, sent condolences.
Furthermore, the cause of his death wasn't clear in the first instance. But a former adviser to the deceased said that he died at home in Bamako.
Ibrahim Boubacar Keita is known for his white flowing robes and a tendency to slur his words. The former president came into power in a resounding election victory in 2013. He vowed to take on the corruption that had eroded support for his predecessor Amadou Toumani Toure, also toppled in a coup.
Insecurity and corruption
When Ibrahim Boubacar Keita was president, he enjoyed strong support from international bodies and governments, especially former colonial ruler France, to counter al Qaeda-linked jihadists. Despite this, continued insecurity marred his tenure.
Keita pushed back insurgents in Mali in 2013. But they recovered, killed thousands of civilians and soldiers, and set up their system of government in some areas in Mali.
Furthermore, jihadist attacks also spiked ethnic violence between rival herding and farming communities, which claimed thousands more lives and underscored the government's lack of control.
Allegations of corruption trailed ibrahim Boubacar Keita.
In 2014, the World Bank and International Monetary Fund froze almost $70 million in financing after the IMF expressed concern over purchasing a $40 million presidential jet and the transparency of Mali's defense spending.
In 2020, when news came out that the military ousted Boubacar Keita, millions of Mali citizens celebrated in the streets.
"IBK was a man who loved his country," said a woman who came to Keita's house on Sunday to pay her respects. "A good man who never betrayed Mali and who did everything, so it did not fall."
Reactions On Ibrahim Boubacar Keita
Very sad to learn of the passing of the former President of Mali, Ibrahim Boubacar Keïta (IBK), a very warm, affable and erudite leader who devoted a large part of his life to the development of Mali and West Africa. RIP#Mali @ecowas_cedeao

— Geoffrey Onyeama (@GeoffreyOnyeama) January 16, 2022
Ousted Malian President Ibrahim Boubacar Keita has died in Bamako at the age of 76. He was toppled in 2020 after failing to repel terror attacks. He was a dominant figure in the political landscape in Mali.

— KhayelihleKhumalo (@KhayaJames) January 16, 2022
President Ibrahim Boubacar Keita, who was overthrown in the 2020 coup in Mali has died today.

Remember President IBK was among the elite African class that believed strong ties with France was valid.

— Judicaelle Irakoze (@Judicaelle_) January 16, 2022
#MALI's Ibrahim Boubacar Keita did not flee his country even after he was ousted in a coup in 2020. He has died in in the capital Bamako and it sort of shows a changing trend in Africa's coups: perhaps the junta are too popular they won't be worried about ejected leaders?

— Aggrey 'AG' Mutambo🇰🇪🇺🇬 (@agmutambo) January 17, 2022
The elections are not the root of Mali's problems, if not Amadou Toumani Touré and Ibrahim Boubacar Keita would have solved everything, but it is the security and territorial integrity of #Mali.

— Niver (@Niver12647781) January 11, 2022
What a leader looks like. Ibrahim Boubacar Keïta, Mali's president 2013-2020 who died last night at his home in Bamako, could have had his supporters resist a coup d'état against him, but he prioritised people's lives and said "I want no blood to be spilled" to stay in power. pic.twitter.com/8Rg8Avcr8t

— James Hall (@hallaboutafrica) January 17, 2022
Other Reactions
Passing away of the former President of Mali Ibrahim boubacar Keita overthrown by the current military junta

He had everything to change this country but it failed us, therefore he won't be remembered as great president, but as muslim we ask God to forgive him. pic.twitter.com/3pVzz0BUYY

— 🇲🇱Hassan (@12old8boy93) January 16, 2022
Ibrahim Boubacar Keita has now died. He resigned in 2020 after protests which included, among other worries, concerns about management of COVID funds. https://t.co/RKml3sbcug

— Infectious Diseases (@InfectiousDz) January 16, 2022