13 Afrocentric Home Decor Ideas For 2021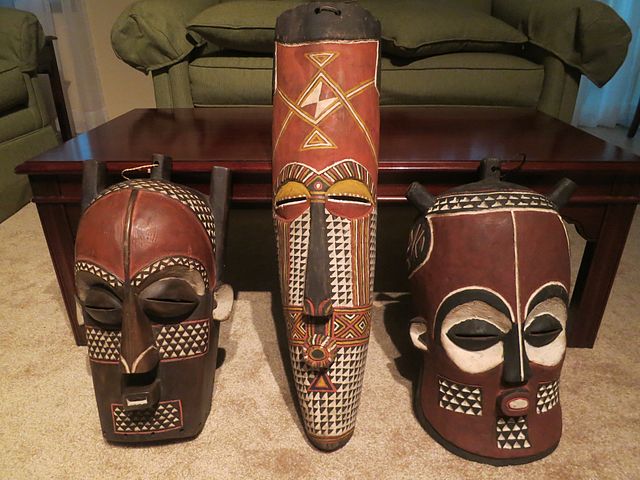 Africa's unique landscape offers an unrivaled natural experience that would leave anyone wanting more. It is no wonder the continent has always attracted a huge number of tourists each year. No matter the time or season, Africa has something exciting to offer. A spectacular display of intense wildlife action, exotic beaches, and endless stretches of deserts.
Consequently, many visitors treasure the memories of their time in Africa and take home souvenirs that they proudly display. This could be a sculpture, fabric, or a memorable picture. It has become a trend over the years and more people are adopting an Afrocentric design for their homes, hence the need for these dazzling Home Decor Ideas. In this article, we will show you 13 incredible Afrocentric home decors that you could try out.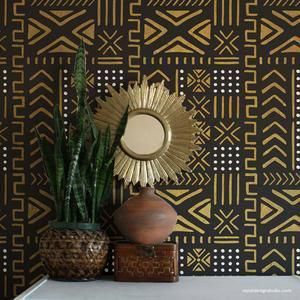 Afrocentric Home Decor Ideas
Color Based Home Decor Ideas
The color of a house is one way of showing preference and distinction. You can create an Afrocentric theme in your bedroom by using the right color combinations. Some colors to consider are Ocher, green, brown, blue, and grey. These colors can vary in shades depending on what you're aiming for.
#1. Ocher Plus Brown Plus Green Colors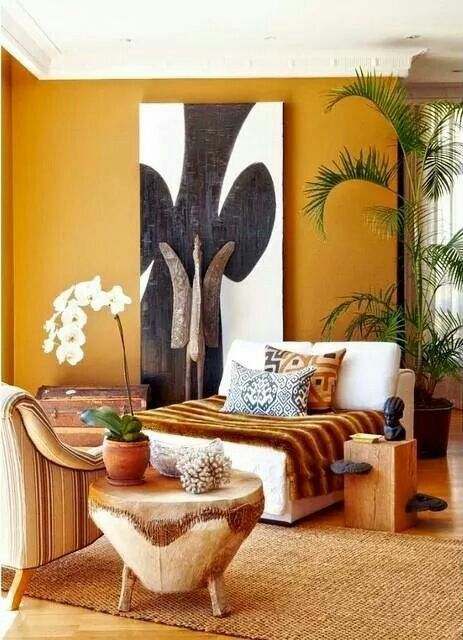 The Ocher color comes in different shades. It can stand alone or combined with other colors like light or dark brown and also green colors. Ocher with brown color is a great combination for desert lovers since it can mimic the sand dunes of the African desert. It is also the right color to use if you are aiming to recreate the African sunset view. Adding a touch of green is a nice way to bring things to life and this can be achieved using a potted plant or accessories like curtains which will be discussed later in this article.
#2. Blue Plus Ocher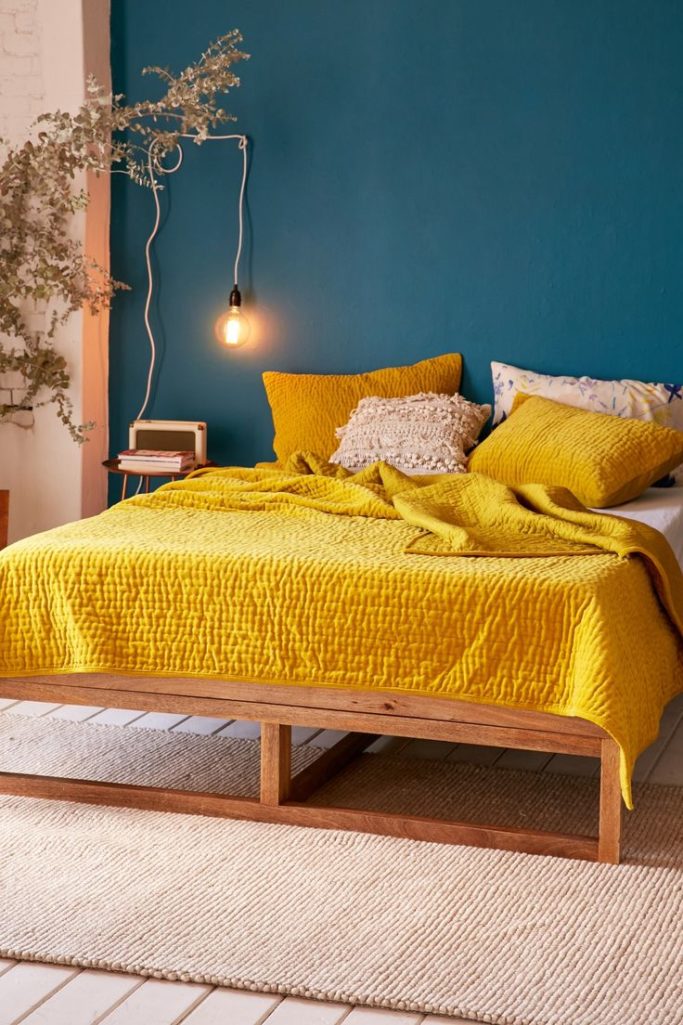 Blue is another color that will make an excellent choice for an Afrocentric bedroom. You can combine blue color with warmer accessories like gold (Ocher) or yellow for a perfect contrast. A good example is the yellow duvet and pillows in the picture above. To complete the scene you will need props. These are standalone items that most times are purely for aesthetics.
#3. Brown Color With Animal Prints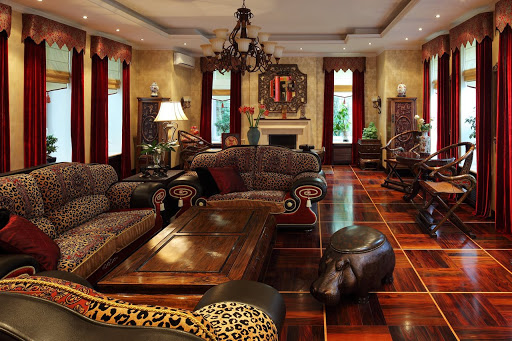 Brown, grey, and green can be combined to mimic the African forest. Each of these can come in different shades that can be put together or used separately. Combining these colors to get the perfect Afrocentric feel requires balance. That is why it is important to always complement it with other items
African Themed Print Home Decor Ideas
African prints are common Afrocentric home decors. They come in different shapes, sizes, and colors and serve different purposes. They also come with either tribal prints, animal prints, or drawings. Tribal prints are typically traditional styled prints that could either mimic nature or simply a work of art. Animal prints on the other hand are inspired by the unique skin colors of animals found in the African Safari. Common animal prints used in Afrocentric home decors are leopard prints, Zebra prints, Cheetah prints, Giraffe and Tiger prints.
#4. Wall Prints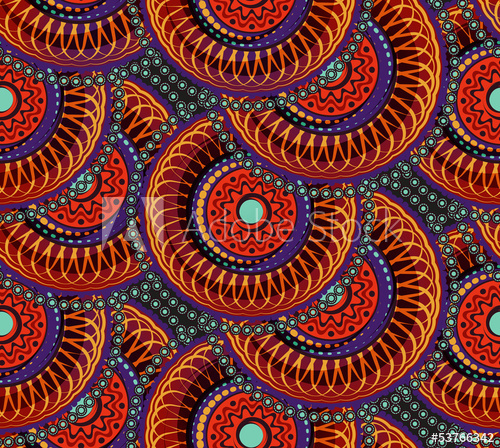 Wall prints are a great way of decorating your bedroom. With a wall print, you can go as large as you want to, and also cover a huge part of the room. Using Afrocentric wall prints instantly brings your home to life. You can go for life-sized wall prints portraying an animal, plant, or any African tribal markings. This makes a perfect home decor idea for bedrooms and sitting rooms.
#5. Table Mats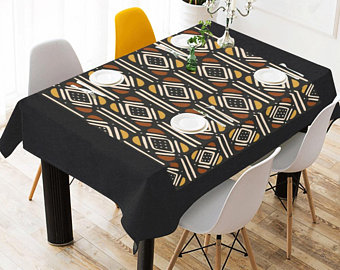 Table cloths, Napkins, and mats may seem inconsequential at first. However, remember these are some of the most used accessories and important addition to a dining set. You can use this to add a touch of African accent to your sitting room and even your bedroom. All you need are mats, napkins, or table cloths with African prints on them.
#6. Curtains and Veils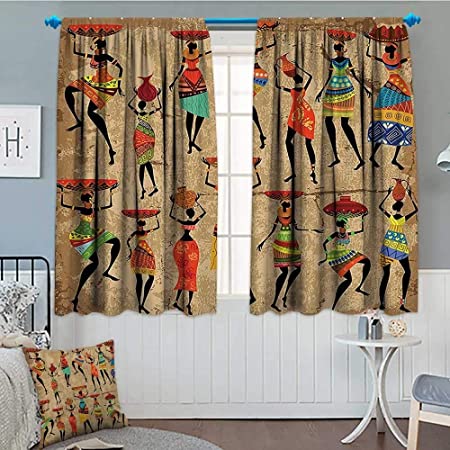 Curtains can be found in nearly every room in the house. Thus, they play an important role in achieving the perfect Afrocentric home decor. They are also great home decor ideas where you have limited wall spaces. You can opt for curtains with tribal prints, iconic symbols, or solid colors. This also goes for veils.
#7. Pillow, Bed, And Sofa Covers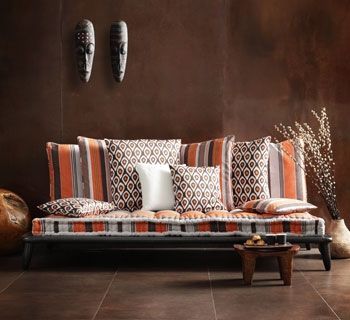 Sofas, Pillows, and even your bed covers can help accentuate the look and feel of your Afrocentric decor. A throw pillow with an animal skin cover, an animal print duvet, and a Sofa with African tribal prints are all great ways of adding a touch of the African vibe to your home.
Tip – Always remember to mix things up a bit (that is, use both tribal and animal prints) to avoid creating an overwhelming look or feel. Always aim to achieve balance.
#8. African Craft Home Decor Idea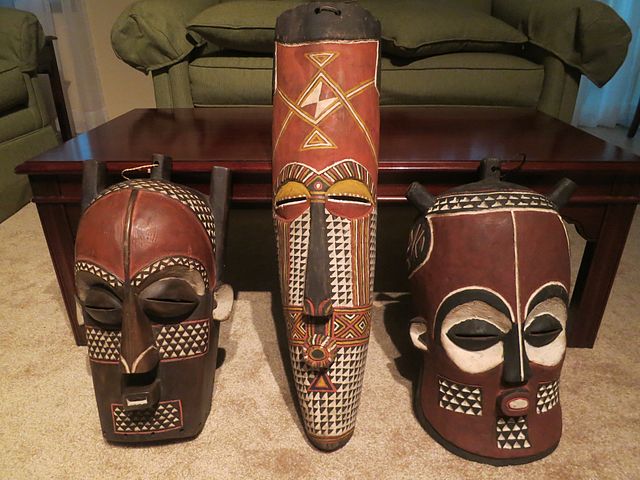 Nothing spells Africa like its tribal sculptures, carvings, and statues. These crafts come in different shapes and sizes. Large-sized statues to small carvings may serve a purpose like a traditional candlestick or Cigar tray. Although many are purely for aesthetics and don't really serve any other purpose except to beautify the house. You can use these crafts to give your home the much-needed Afrocentric theme. African crafts may represent an animal, plant and sometimes they could be symbolic of African traditional religion.
Tip – For more effect, place these statues, carvings, or sculptures in an area where they can easily be seen and if possible create a good contrast. An example is on the fireplace or plain colored wall (preferably white or Ocher).
Accessories
#9. Props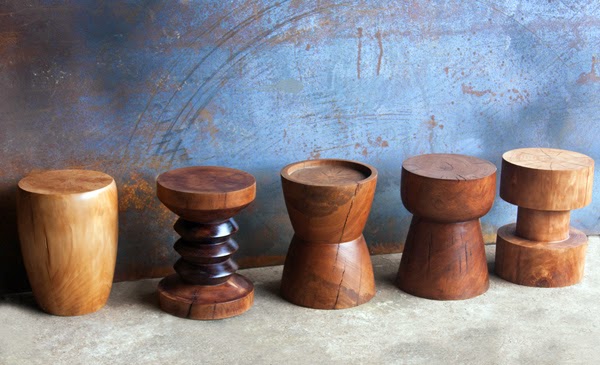 Another Afrocentric home decor idea is using props to create a scene. This doesn't have to be anything special as long as it is symbolic of the continent. Typical examples are dried twigs, palm fronds, and the African wooden stool. They can be placed along the wall or put in a vase. The local African broom placed strategically in a room is often enough to create an Afrocentric theme.
#10. Cane Furniture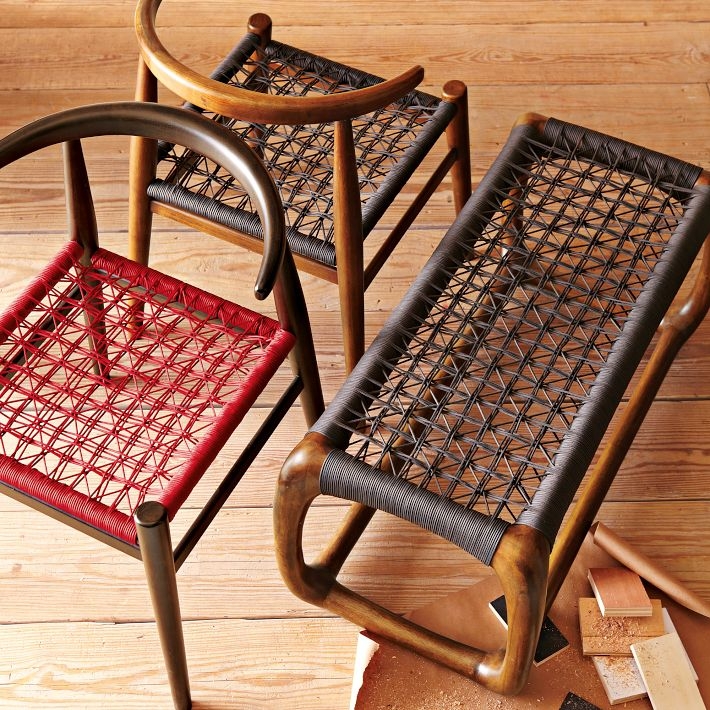 A piece of Cane furniture is a perfect item for spicing up your Afrocentric home decor. They come in different designs and you can use them to furnish your sitting room. There are cane dining sets, sofas, and even coffee tables. You can also decide to mix things up a bit by combining modern furniture with cane furniture for an Afro-contemporary feel.
#11. Outdoor Tent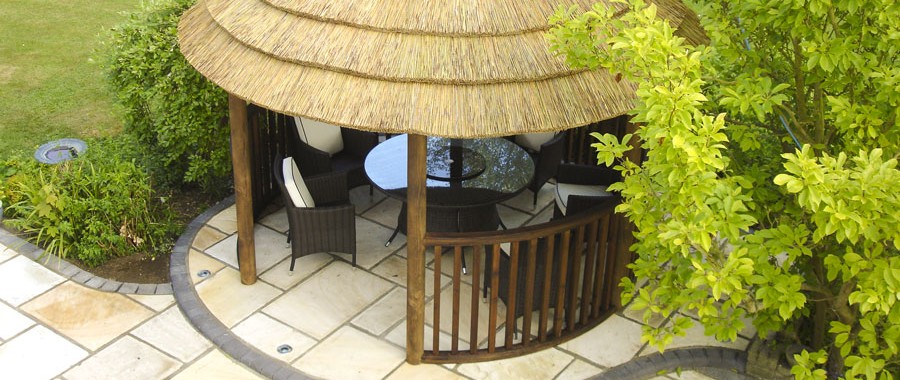 For relaxing on a sunny day, you can use an Afrocentric tent constructed with bamboo and a thatch roof. This can be used to house a pool table, a bar, an outdoor bed, or all three. You can also decide to put a veil around the tent in which case it should be one with a warm color like gold. Throw in some African crafts and an animal skin rug to complete the look.
#12. African Print Rugs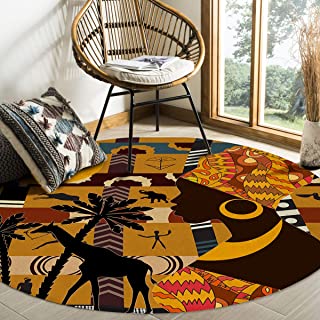 Floor coverings are an important addition to every home. The color and design of your rug will add to the overall aesthetic of the house. African print rugs are available in tribal patterns and animal prints. The animal print rugs are usually the most captivating especially those with a large animal head. These rugs can be used in the bedroom, sitting room, and even an outdoor tent.
Tip – When using a floor covering, ensure you use a print design that's different from what is on the wall. Having the same print designs on the floor and wall could feel a bit overwhelming.
#13. African Inspired Candle Stands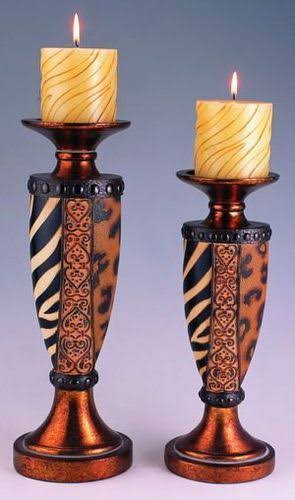 Candles can be used to add ambiance and bring a unique atmosphere to the entire surrounding. It is like a last piece of jewelry that is needed to complete a fashion statement. However, it is not the candles themselves we are after but the candlesticks. Candlesticks come in many different designs like the ones above. These uniquely styled candlesticks do more than just holding candles, by adding to the overall feel of an Afrocentric themed home.
Conclusion
Whether you are aiming for a complete Afrocentric theme or you simply want to spice up the contemporary look of your home, these ideas are helpful in achieving both. We've also provided tips on how to avoid "overdoing" it. In our experience, it is best to keep things simple and minimal in most cases especially when using props. If you have tried any of these ideas, kindly share your experience in the comment section below.